How To Do A Goblet Squat To Target Your Outer Glute Muscles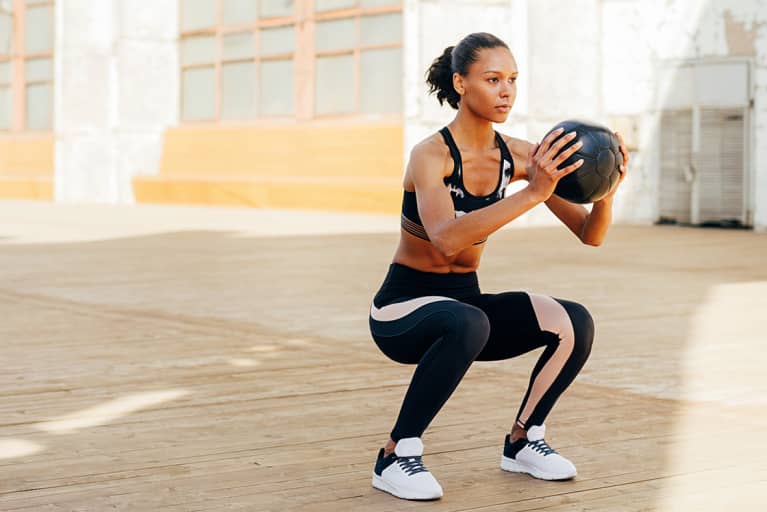 There are an infinite number of ways to exercise, but sometimes the most basic movements prove to be the most effective. When it comes to building glutes, squats are a cornerstone of strength training. Not only are they able to level up as you grow stronger (simply use more weight), but they're also seamless to modify in a variety of ways—so you're constantly targeting new muscles and never growing bored.
If the tried-and-true squat isn't doing it for you, the goblet squat is another great option if you only have one dumbbell or are working to target those hard-to-reach muscles on the outsides of your glutes. Here, BB Arrington, CPT, walks us through the perfect goblet squat form, as well as a variety of other squat variations, so you can find the option that feels right for you.
How to do a goblet squat.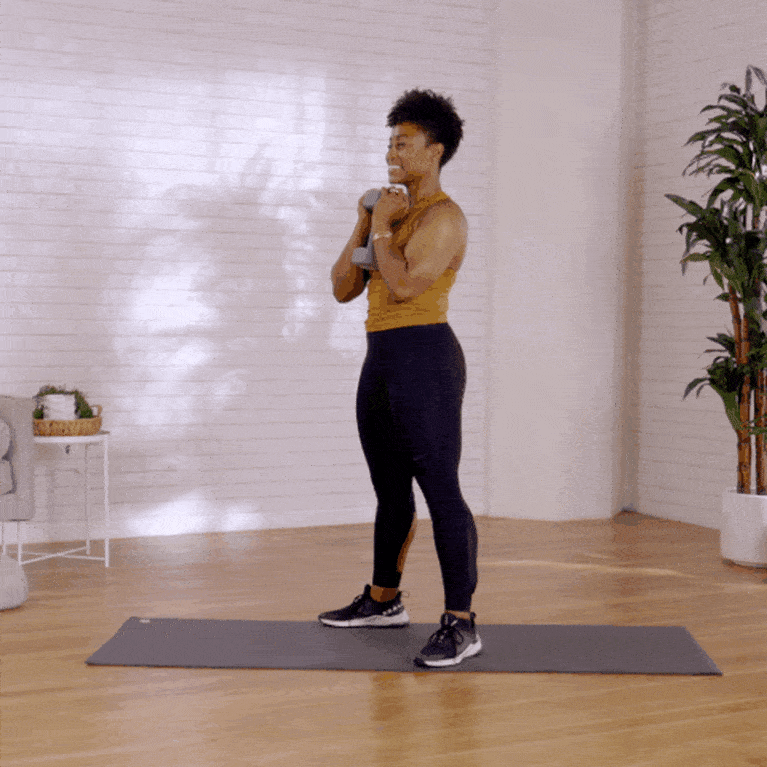 Demonstrated by BB Arrington.
Stand with feet just outside shoulder width, holding the dumbbell tightly to your chest.
Keeping tension in your torso, lower your hips below the height of your knees, and return to standing.
Note: Be sure to keep toes and heels planted into the floor the entire time. Think about spreading the floor with your feet as you squat down and stand up to make room for your hips to lower.
As with any squat variation, good form requires you to brace your core and keep your back straight as you lower through this movement. You'll be able to maintain the most stability by keeping your feet positioned just outside of your hips, with all 10 toes pressed firmly to the ground.
Since your feet are out in a wider position than a classic squat, you should feel this movement more in the sides of your glutes, and you'll want to continue to brace your core so the weight you're holding at your chest doesn't throw off your center of gravity. This particular exercise is gentler on your back than a regular squat while still effectively firing up your lower body.
Modifications & variations.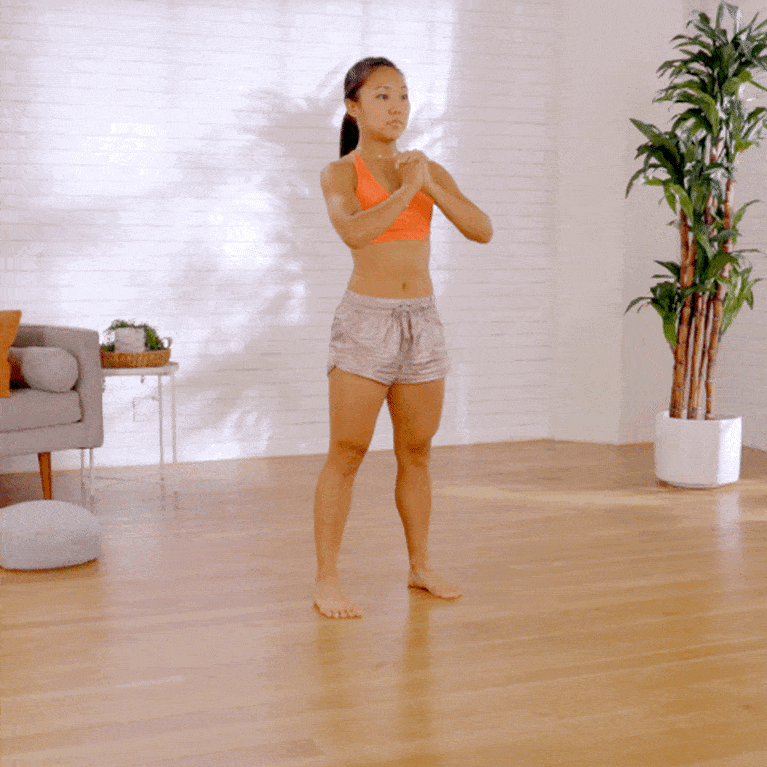 Stand with your feet about shoulder-width apart—your feet should be the distance apart that you would take to perform a vertical jump.
Press your thighs away from each other as you lower your hips toward the floor, aiming for parallel or just below parallel.
Keeping weight evenly distributed in your feet, push away the floor as you return to standing without letting your knees cave toward each other.
That's one rep. Complete three sets of 10.
Read more about squats here.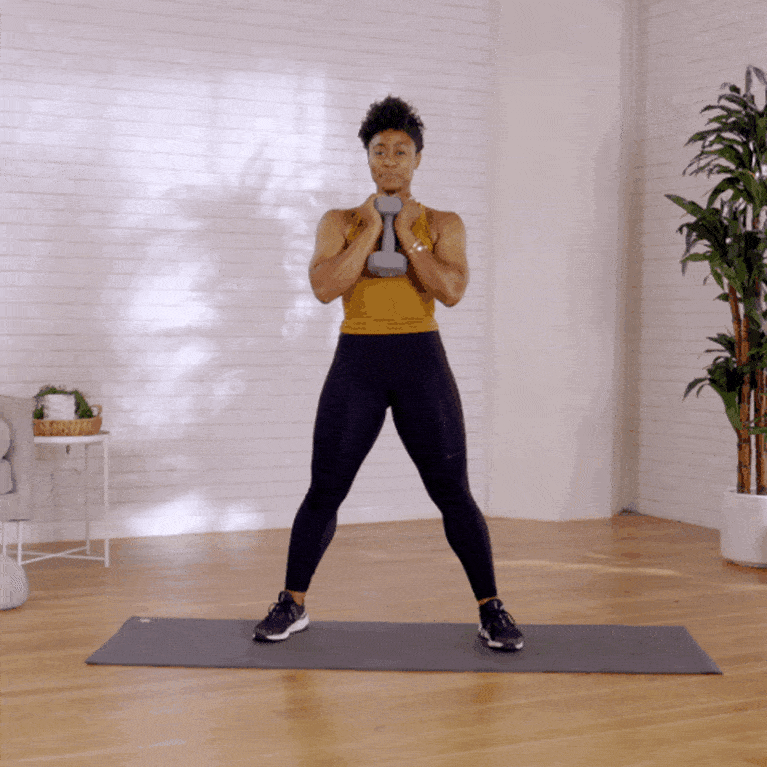 Demonstrated by BB Arrington.
Holding your weights, with feet just outside shoulder width, squat down.
Staying low, pivot your body 90 degrees to a staggered stance, split-squat position.
Pivot back to the squat position and pivot 90 degrees over the other shoulder to the other side's staggered stance. That's a rep.
Complete 3 sets of 8 to 10 reps.
Squat With Lateral Leg Lift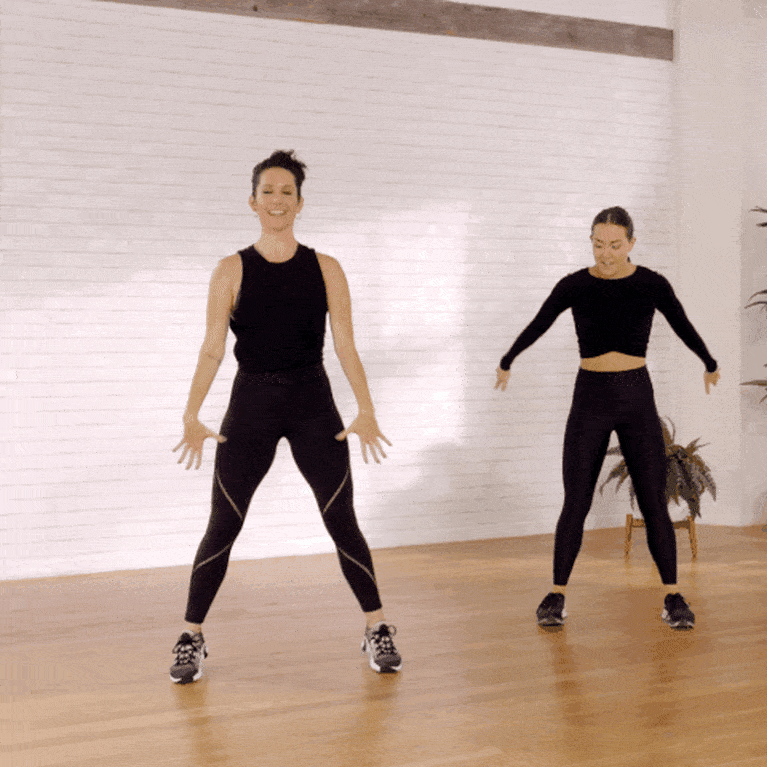 From a standing position, sit your hips back and lower down into a squat, bringing your hands together in front of your chest. Keep your chest proud and your core engaged.
Engage your glutes to come back up to start, and immediately lift your right leg to the side, as you bring your hands out wide for balance.
Sit back into your squat and repeat the movement, alternating legs each time.
Continue for at least 1 minute.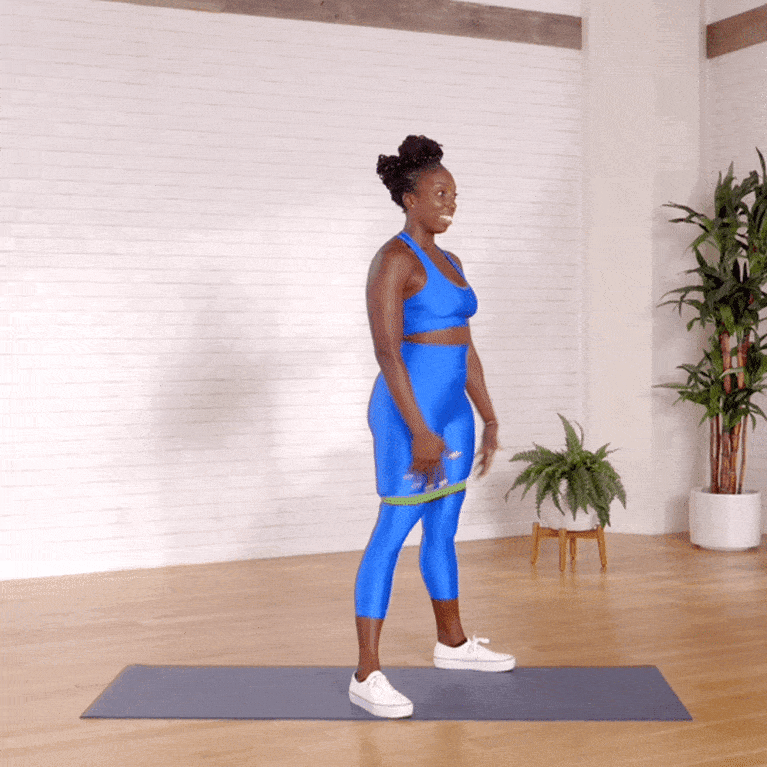 Begin standing with feet hip-width apart.
Hinge at the hips and send them back, lowering until your thighs are roughly parallel to the floor.
From there, jump straight up out of the squat as high as you can.
Land with a bit of slack in your knees, and then immediately get back into your squat position. Jump out again, and continue squatting and jumping.
Complete three sets of 10 squat jumps.
Read more about jump squats here.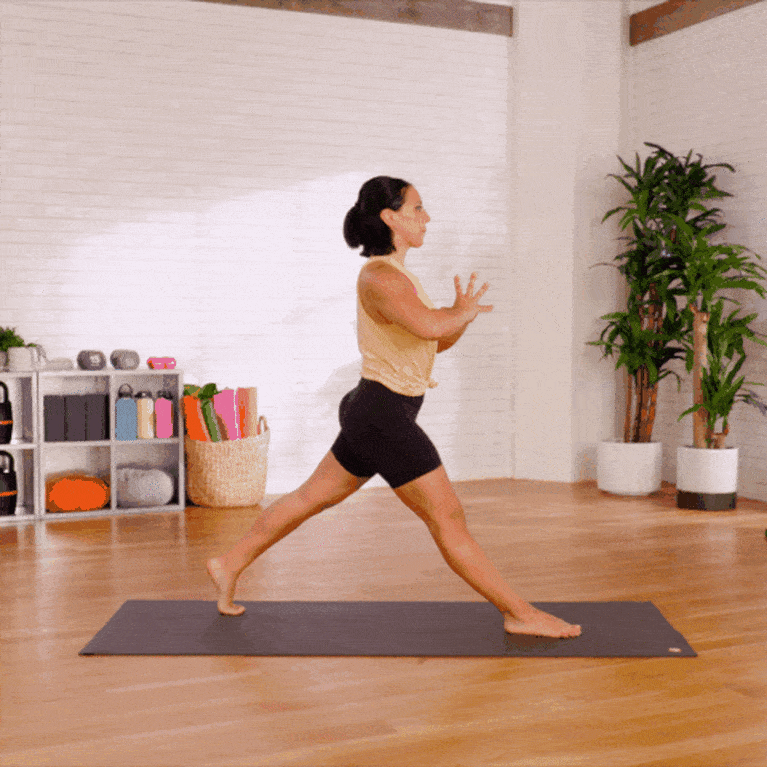 Start in a standing position, then step your left leg behind you. This is your starting position.
Hinge slightly at your hips, bend your knees, and lower down. Keep your back heel up and your front heel down. Engage your glutes and quads to come back up to start.
That's one rep. Complete 10, then repeat on the right side.
Read more about split squats here.
There's no doubt that leg day is a challenge, and if you want to take it to the next level, then goblet squats are the perfect addition to your routine. Throw on a resistance band to engage your quads even further, or try out this routine from Janeil Mason, M.S., to build a workout around squats:
If you have a set of dumbbells and are looking for a challenge, this five-move routine from Arrington will leave you sweaty and sore without ever leaving the comfort of your home. Leg day doesn't ever have to be boring, and with goblet squats in the mix, you'll be able to hit important muscles for a well-rounded training routine.