Why Dave Asprey Kick-Starts His Morning With This Collagen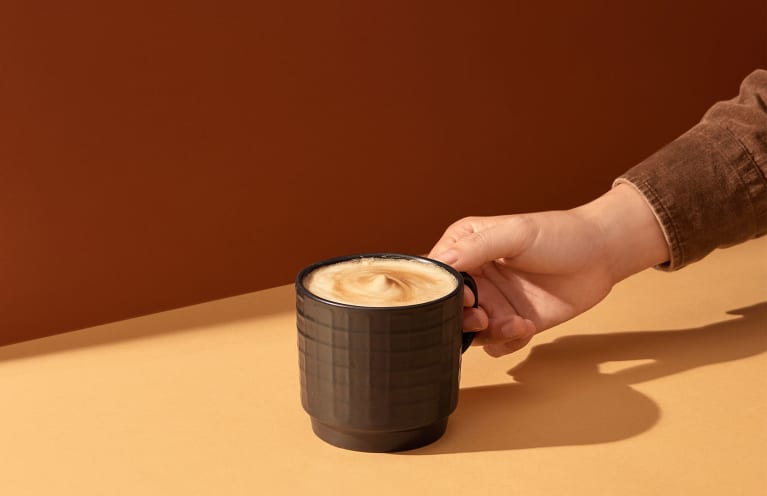 Our editors have independently chosen the products listed on this page. If you purchase something mentioned in this article, we may
earn a small commission
.
Why Dave Asprey kick-starts every morning with collagen.
Asprey's goal is to pump the brakes on whole-body aging, which most definitely includes skin aging. To encourage firm, younger-looking skin, mbg beauty & gut collagen+ is strategically formulated to help in this endeavor: "Why would I be raving over this supplement? Simply, because it works,"* Asprey said.
One reason this formula works is because of the type of collagen provided. "With a base of grass-fed, pasture-raised hydrolyzed bovine collagen, this powerful supplement is easily absorbed by the body and enhances our skin cells' production of collagen and elastin,"* Asprey explained.
Moreover, this supplement contains other powerful ingredients for the skin and the gut.* "mindbodygreen's blend includes essential B vitamin biotin, amino acid L-glutamine (aka building block for protein), natural moisturizer hyaluronic acid, and vitamin C, a vital part of collagen synthesis. Vitamin C is so vital, in fact, that your body can't adequately produce collagen without it,"* Asprey said.
"This comprehensive and holistic formula is supported by vitamin E to help stabilize vitamin C in the body, in addition to being a potent antioxidant, along with the botanicals turmeric and sulforaphane glucosinolate, to assist in fighting free radicals,"* he explained. So it's safe to say this supplement is biohacker-approved.
Asprey's tips for younger-looking skin.
There's more to achieving healthy skin than a stellar supplement, of course. Here are our favorite tips from Asprey on other ways he continues to better his skin over time:
Cryotherapy: "For an at-home cryotherapy hack, switch your shower to cold for up to five minutes or swipe your face and neck with an ice cube for a few minutes before bed."
Morning collagen: "Kick-start every morning with a boost of collagen production support. Just add a scoop of beauty and gut collagen+ to your coffee and go."*
Vitamin C: "Always be sure to get enough vitamin C—your body can't make collagen without it. It's another reason I love beauty and gut collagen+; it contains 200 milligrams of vitamin C in every serving."*
SPF: "Never skip the SPF—protecting your skin starts with everyday proactive care."
Take it from someone who studied health and longevity for years—collagen is a building block for younger-looking skin. mbg's beauty and gut collagen+ does more than just provide a daily serving of collagen, though. This premium eight-ingredient blend supports glowing skin, strong hair and nails, and a healthy gut.* So throw a scoop in your morning coffee (or matcha latte if that's your thing), and go about your day knowing that you're doing your skin and your gut a favor.*