How To Grocery Shop For Hormone Health In Your 20s, 30s, 40s & Beyond

mbg Founder & Co-CEO
By Jason Wachob
mbg Founder & Co-CEO
Jason Wachob is the Founder and Co-CEO of mindbodygreen and the author of Wellth.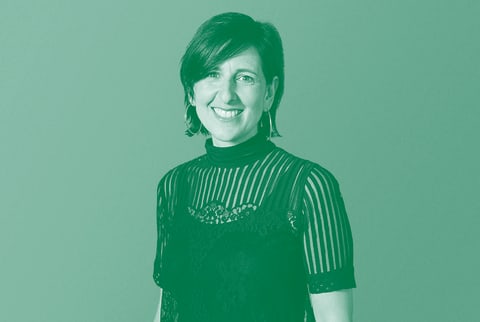 June 4, 2021
Aviva Romm, M.D., wants to take you on a hormone-enhancing shopping trip. According to the midwife and integrative medicine doctor (who specializes in integrative gynecology, obstetrics, and pediatrics, with a focus on women's endocrinology), the right foods can enhance your hormone health and balance the symphony of chemical messengers for optimal well-being.
Although, as she says on this episode of the mindbodygreen podcast, there are a few age-specific foods that can really benefit each decade. Of course, healthy, antioxidant-rich foods don't have a timestamp, per se, but Romm sheds light on the many hormonal shifts that can occur within each decade—and the specific foods to help you along the road.
A quick caveat before we dive into the grocery list: "We're accumulating these in the shopping cart," says Romm. Meaning, the best foods for your 20s will still be stellar for your 30s, 40s, and so on. Think of these foods as superstar players to focus on in each decade rather than checking them off the list once you reach a certain age.
So let's take a trip to the market, shall we?
In your 20s.
In your 20s, "If you're willing to eat it, fish is so helpful," says Romm, "great for your hormones, great for your hair, great for your skin, great for your mood." Specifically, opt for fish high in omega-3 fatty acids (like wild-caught salmon, herring, and mackerel): Hormones are produced by cholesterol1, which is found in fat; without enough healthy fat, you might not have as much of that necessary precursor. And if you eat plant-based? Romm says avocados are another great source of fat for the building blocks of hormones.
She also loves eggs, if you can tolerate them: "Eggs [are] phenomenal for choline, for supporting healthful fertility." Choline is critical for cognitive function and liver health, but it also affects fetal brain development and metabolism2.
In your 30s. 
Moving on to your 30s, Romm suggests leaning into a variety of whole grains and vegetables. "Women in their 30s are often really busy," she notes. That said, she recommends foods that stabilize your blood sugar and keep you satiated for longer—things like whole grains, legumes, and sources of clean protein.
Better yet, throw 'em all together in a satisfying macro bowl: "If you get a nice [macro] bowl in, you get some good whole grains that help prevent PMS3 and help keep your blood sugar steady," Romm notes. "You're getting some kind of legume, fish, or poultry that [provides] really good energy; and you're getting all those really helpful vegetables."
In your 40s. 
Romm says your 40s are a great time to go all-out on sweet potatoes. "Sweet potatoes are great for your elimination. They're easy to digest," she explains. "Sometimes when we get into our 40s and 50s, grains become not easy to digest."
That's not to say you should skip the whole grains if they work for you—but if you are having some trouble, sweet potatoes may be a stellar (and just as satisfying) option.
In your 50s. 
"I'm in my 50s," says Romm. "I find that I don't need to eat as much in my 50s as I did in my childbearing years." Although, she still emphasizes some of the aforementioned superfoods, like fish, greens, and legumes. "I lean pretty heavily into fish a few times a week."
Again, these hormone-healthy players don't just go away once you hit a certain decade—keep these foods in your diet once you introduce them!
In your 60s and beyond. 
In your 60s, says Romm, fiber becomes especially important. "Fiber is so important as women get older because as that estrogen tends to go down, [you may experience] constipation," she explains. That said, fiber-rich foods like leafy greens, cruciferous veggies, and oats are great grocery buys. Don't forget about fiber- and omega-3-rich flaxseeds, either: "[In your] 50s and 60s, if you haven't already introduced flaxseed into your diet, flaxseed becomes just so important," says Romm.
Finally, Romm praises a morning cup of coffee: "Interestingly, as women get into their 50s and 60s, one cup of coffee a day (as long as it's not in the afternoon) may actually be beneficial for cognitive function." In fact, an older study found that caffeine was associated with better cognitive performance among elderly women, compared to elderly men. We need more research on the topic—as everyone can tolerate varying levels of caffeine—but a morning cup of joe may have some health advantages, so long as you don't exceed your limit.
The takeaway. 
And there you have it: the best foods for hormone health by the decade. If you're thinking, Uh, it sounds like these foods are beneficial for overall health at large, well, you're absolutely right. Your hormones touch virtually every single process in your body. As Romm puts it, "These are super-sensitive biochemical agents we have in our body that are constantly responding to our internal environment." It only makes sense that heart-healthy, brain-healthy, and blood sugar-balancing foods are also A+ for your hormones.
And do you want to turn your passion for wellbeing into a fulfilling career? Become a Certified Health Coach! Learn more here.