Are You In A Pursuer-Withdrawer Relationship? A Therapist Explains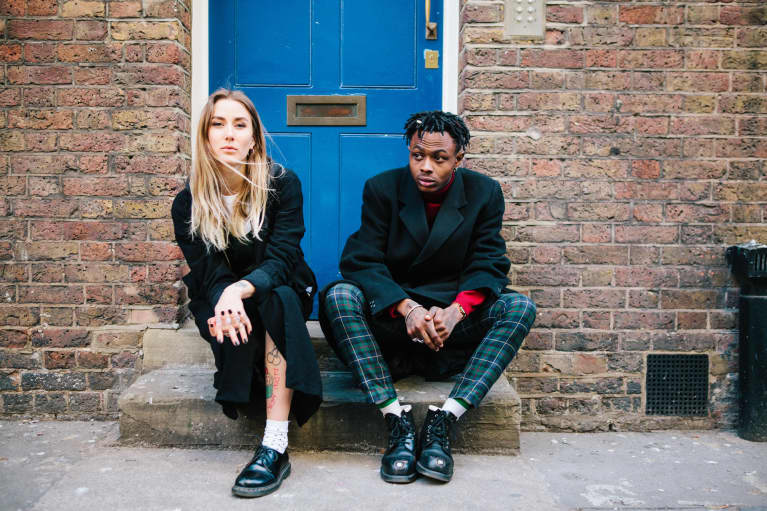 We all behave differently in romantic relationships, with everything from attachment styles to personality types playing a major role. And when it comes to relationship patterns that spell trouble, one dynamic you'll want to keep an eye on is the pursuer-withdrawer dynamic.
The pursuer-withdrawer dynamic.
According to therapist Elizabeth Earnshaw, LMFT, if you're in a relationship where one person is a pursuer during arguments while the other is a withdrawer, this conflict "dance" can cause some serious tension between the two of you. In this kind of dynamic, one partner will typically pursue an issue or conflict, while the other begins to shut it out or shut it down, she explains.
"The goal of the pursuer is to solve the problem or get more connection, and the goal of the distancer is to protect themselves (and the relationship) from further hurt," she previously wrote for mbg. "Both people want a sense of safety and peace, but they want it in different ways."
Clinical psychologist and couples' therapist Sue Johnson, Ed.D., has called this dynamic the "Protest Polka," because one person moves toward their partner while the other moves away.
This dynamic is also thought to be common among twin flames, as there's typically thought to be a "chase" stage in these tumultuous relationships culminating in a temporary or permanent period of separation from each other. As spiritual author Shannon Kaiser previously explained to mbg, this stage often happens when the honeymoon phase ends and insecurities and attachment issues start to rear their heads—which brings us to our next point.
According to Earnshaw, if you struggling with this dynamic in your relationship, both parties need to navigate their own role in this dance. Typically the action items will include learning to self-soothe and take breaks during a conflict, she explains.
"If you tend to be the person who distances, it's your job to learn how to calm yourself down so you can enter into conversations and learn to compromise," she says. To do this, you can work on being open and vulnerable, asking for what you need, and practicing self-soothing.
"If you are the person who tends to pursue, you will need to learn how to take space and allow for breaks in conversation, set boundaries, and express yourself assertively," she notes, adding, you, too, will need to practice self-soothing when you're overwhelmed.
Additionally, Earnshaw says it may be helpful to explore your attachment styles. The pursuer may be more likely to have an anxious attachment style, while the withdrawer may have an avoidant attachment style.
The pursuer-withdrawer dynamic isn't exactly a healthy one, but it is one that can be improved upon if both parties are willing to work with each other. Not all relationships are built to last (yes, including twin flames), but having different attachment styles and approaches to your relationship doesn't mean you have to immediately jump ship.
Want to turn your passion for wellbeing into a fulfilling career? Become a Certified Health Coach! Learn more here.