These Are The Best Gentle Natural-ish Retinoids (And Alternatives) For Every Skin Type
Contributing Wellness & Beauty Editor
By Lindsay Kellner
Contributing Wellness & Beauty Editor
Lindsay is a freelance writer and certified yoga instructor based in Brooklyn, NY. She holds a journalism and psychology degree from New York University. Kellner is the co-author of "The Spirit Almanac: A Modern Guide to Ancient Self Care," with mbg Sustainability Editor Emma Loewe.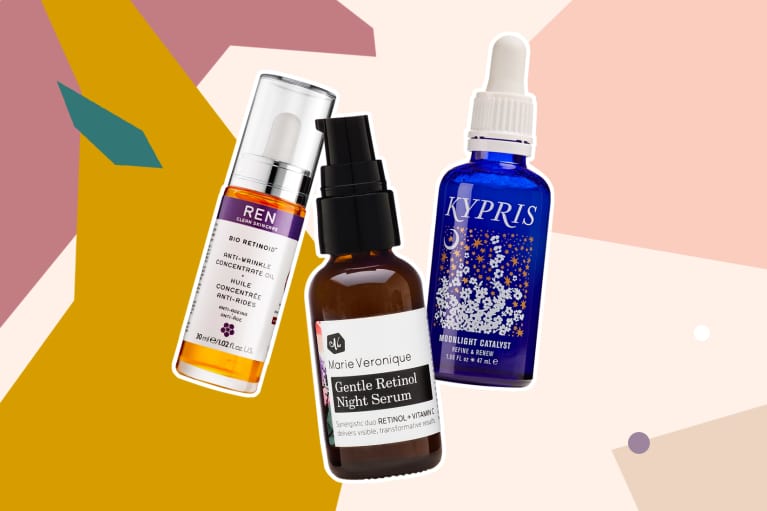 Our editors have independently chosen the products listed on this page. If you purchase something mentioned in this article, we may
earn a small commission
.
Retinol remains one of the most sought-after and highly recommended ingredients that help reduce acne and fine lines, two common skin features people ask their derms to treat. By the way, there's absolutely nothing wrong with either of those (you may or may not know that mindbodygreen takes a definitively flaw-positive stance on beauty inside and out), but there's also no shame in wanting to change the way you look.
Retinoids, retinols, and retinoic acid: Which is better?
The world of retinoids is nothing if not confusing. To clarify, "retinoid" is an umbrella term that refers to any vitamin A derivative. There are several skin care ingredients that contain retinoids, and it's important to understand how they differ in potency and efficacy. For example, "Retinol is over-the-counter (no prescription needed) and is a natural derivative of vitamin A," Whitney Bowe, M.D., a board-certified dermatologist in New York City, told mbg. In other words, it's a retinoid you can buy at the drugstore or at any beauty product retailer.
Retinoic acid is another retinoid and is stronger than retinol. This is the active ingredient that's typically found in prescription topicals like Retin-A and Tretinoin. There isn't much research comparing the efficacy of different retinoids, but one study confirmed that retinoic acid is stronger and more effective than all-trans retinol, or vitamin A. This is because "our enzymes work to convert [retinol] into retinoic acid," which happens after we apply it to the skin versus applying retinoic acid to the skin directly, according to Dr. Bowe.
"Better" is a subjective word—it all depends on your skin type. Conventional over-the-counter and prescription retinoids work by forcing your skin to peel, a process the internet has unfortunately dubbed the "retinoid uglies." But there's a new wave of natural products that use vitamin-A-containing ingredients like rosehip oil, beta-carotene or provitamin A, and bakuchiol, an antioxidant that mimics retinol, to a much gentler effect.
Natural retinol alternatives.
Thankfully, the products here are gentler than most retinoid prescription formulas. Rosehip oil has been lovingly named "nature's retinol" because of its high vitamin A content—but to be clear, rosehip oil is a retinoid alternative, not a retinoid. "The orange color of beta-carotene means putting it in a high enough concentration to make a difference for the skin has been cosmetically so far not viable," Cybele Fishman, M.D., integrative dermatologist, told mindbodygreen.
That being said, any kind of vitamin A needs to convert to retinoic acid once it hits the skin, which is why it may take longer to see results with a naturally derived retinol or retinol alternative—and why your skin may skip the peeling process entirely.
Bakuchiol is one of the buzziest ingredients of the moment in natural skin care. "It has no relation to retinol chemically or structurally, and there are no human studies on it, but it is interesting as, in a Petri dish, it seems to increase production of certain types of collagen, including types I and III, in fibroblasts, which are the cells that make collagen," said Dr. Fishman. And that sounds promising. Below are our favorite natural-ish retinol and retinol-alternative products:
REN Bio Retinoid Anti-Wrinkle Concentrate Oil
While the jury is still out on whether ingredients containing natural beta-carotene and pro vitamin A exhibit the same activity on the skin as a retinoid, some research shows that they do convert to retinol (vitamin A) on the skin in mouse models and in vivo with human skin. This oil by REN is not only Clean at Sephora certified—it's formulated without ingredients like parabens, sulfates, and more—and will leave your skin feeling nourished without the side effects of peeling and irritated skin that conventional retinols can cause.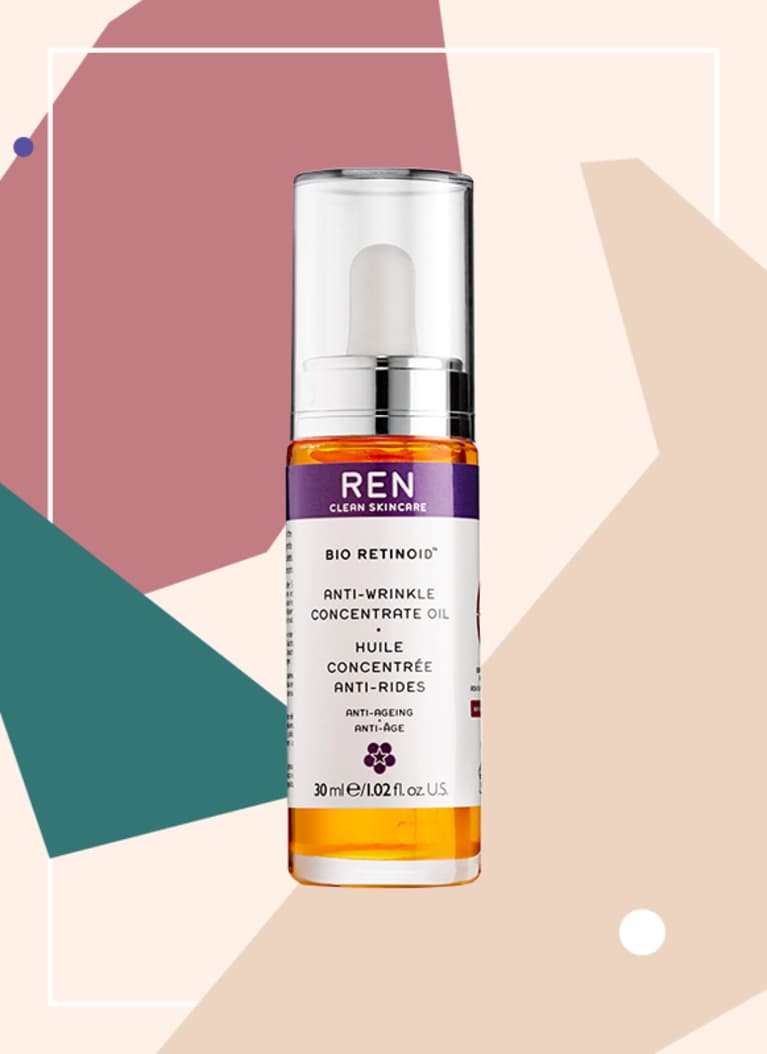 mbg Creative
Tata Harper Retinoic Nutrient Facial Oil
Similar to REN's Bio Retinoid Anti-Wrinkle Concentrate Oil, Tata Harper references natural sources of vitamin A, in this case rosehip oil, as the product's main source of retinol. Over time, the product claims to help speed up skin cell turnover, but the process will be so slow you won't experience any peeling. Coupled with olive oil and jojoba oil, the nurturing blend is velvety smooth and smells divine, making it a great choice for nighttime facial massage rituals.
Retinoic Nutrient Facial Oil, Tata Harper, $125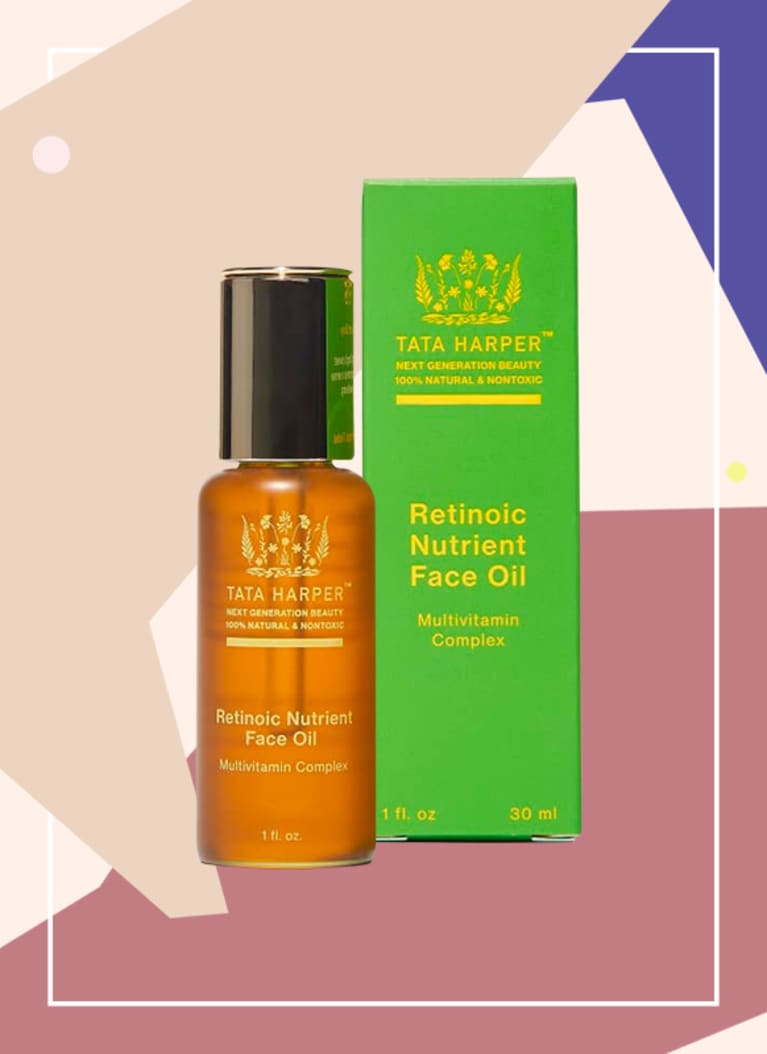 mbg Creative
Marie Veronique Gentle Retinol Night Serum
I used this until the bottle ran out and never experienced the intense peel of a prescription retinoid but did notice that it made my complexion glow, especially after using a gentle exfoliating product like Acure Organics' Brilliantly Brightening Facial Scrub. It's packed with antioxidants like vitamin C, too, which helps post-cell-turnover skin glow.
Gentle Retinol Night Serum, Marie Veronique, $110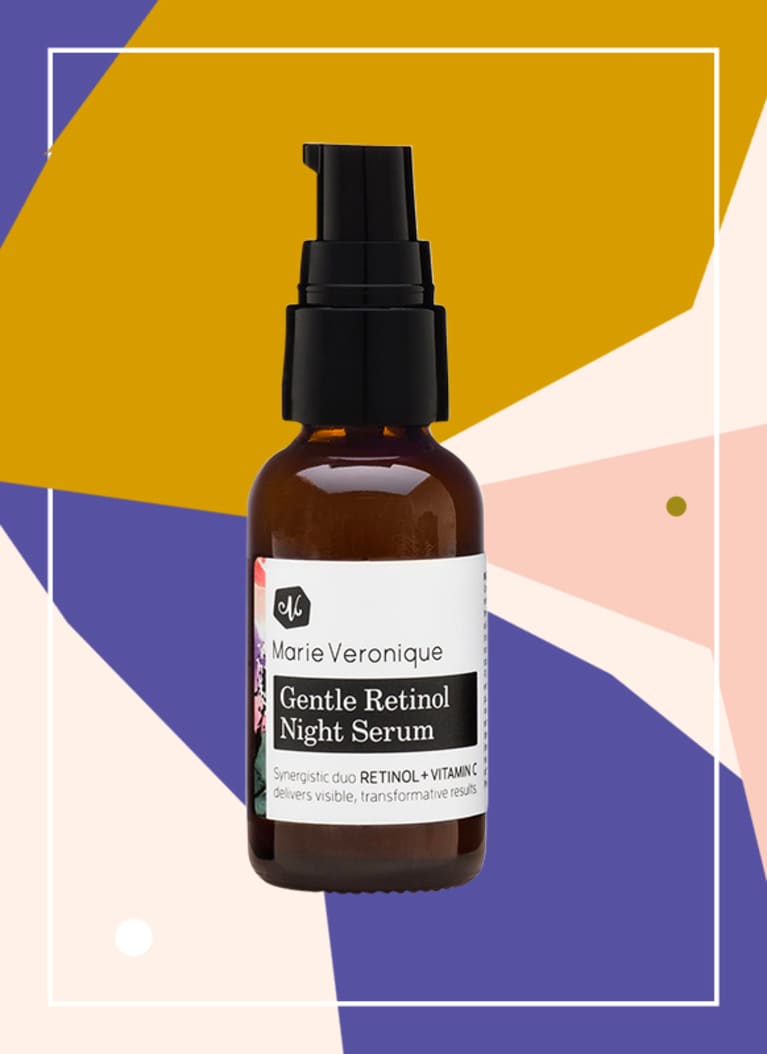 mbg Creative
African Botanics Fleurs D'Afrique Intensive Recovery Oil
Oils from night-blooming baobab flowers instantly up-level this restorative and rejuvenating oil. It's packed with anti-inflammatory omegas; other active botanicals like jasmine, rose, and evening primrose; and retinoid vitamin A for skin cell turnover. Antioxidant-rich ingredients like marine microalgae, vitamin C, and CoQ10 help with the lifting and brightening effects.
Fleurs D'Afrique Intensive Recovery Oil, African Botanics, $250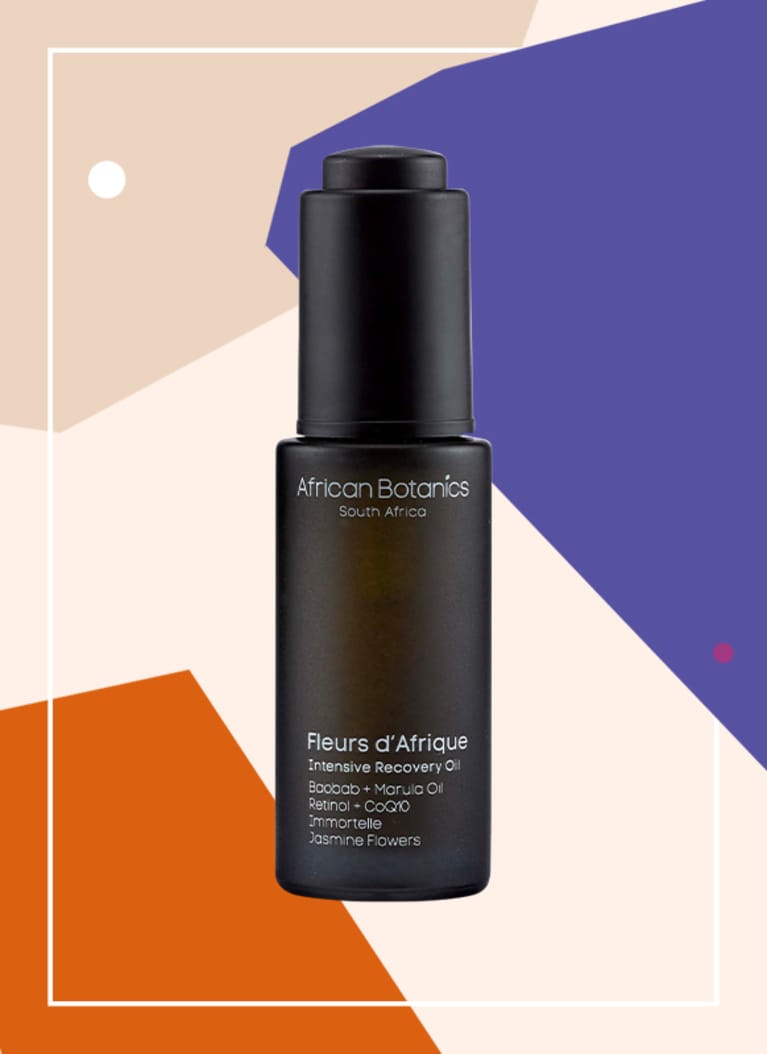 mbg Creative
Kypris Moonlight Catalyst
With pumpkin enzymes and fermented radish root coupled with active botanicals, this serum helps gently exfoliate the skin to even out and brighten the skin's tone. This one is a good choice for anyone using retinol for acne, as the exfoliation helps unclog pores and keep blemishes at bay. Nourishing ingredients like algae, neroli oil, and sea buckthorn oil add a hydrating boost without disrupting the skin's natural balance.
Moonlight Catalyst, Kypris, $77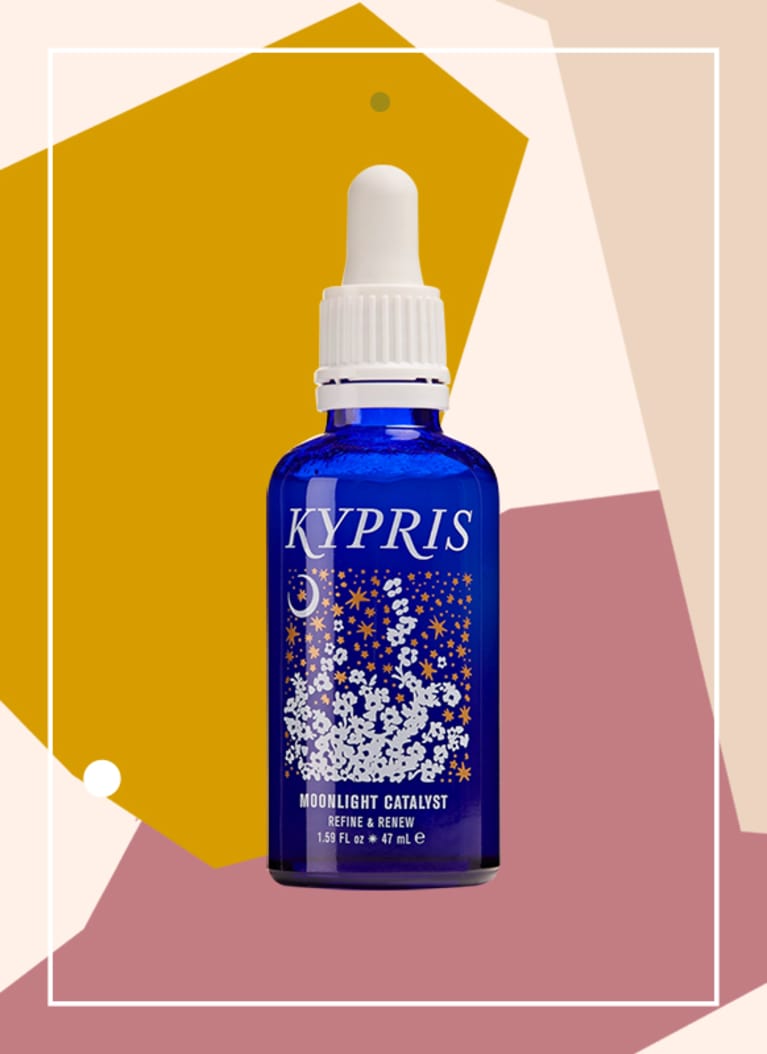 mbg Creative
Omorvicza Miracle Facial Oil
Known to sell out, the Omorvicza Miracle Facial Oil contains bakuchiol, the latest buzzy natural alternative to retinol. European studies comparing retinol and bakuchiol have concluded that the anti-aging activity of bakuchiol is similar to that of retinol without the undesirable side effects that often come with committing to a conventional retinol.
Miracle Facial Oil, Omorvicza, $120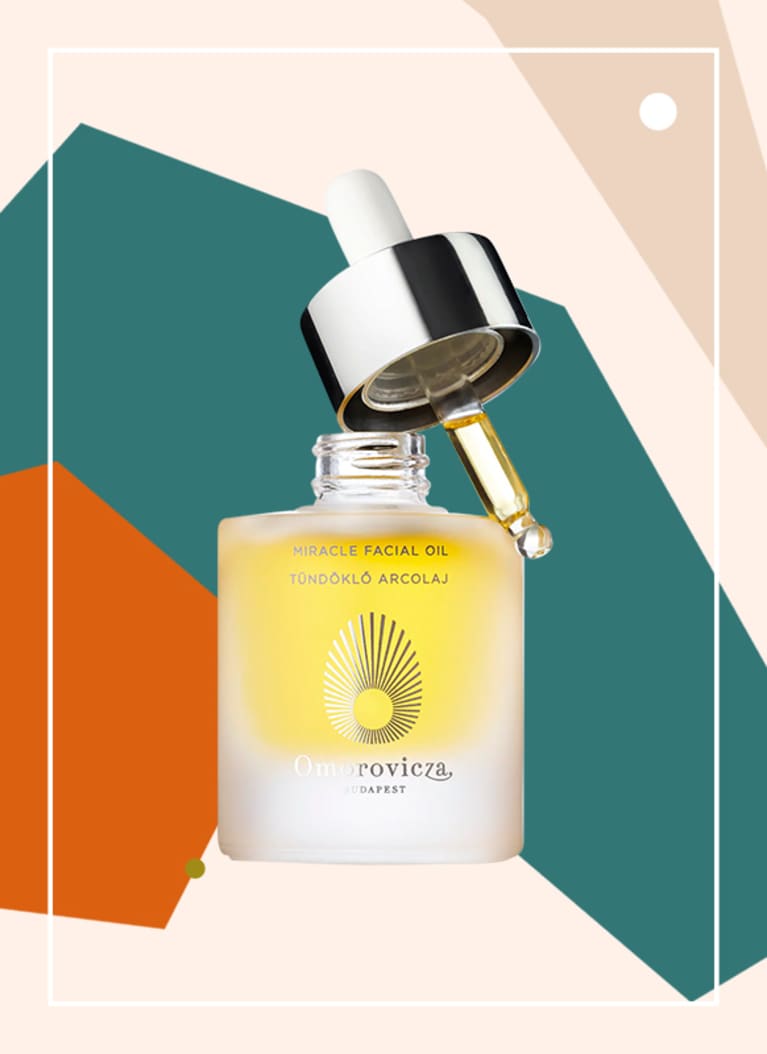 mbg Creative
Biossance Squalane + Phyto Retinol Serum
Beloved by many mbg staffers, Biossance Squalane + Phyto Retinol Serum has been a game-changer. For one, bakuchiol is safe to wear during the day, which gives you more room for versatility in your skin care routine, especially if you want to use another product in the evening. In addition to bakuchiol, this formula contains skin-brightening niacinamide and squalane oil, which serve to brighten and hydrate, respectively.
Squalane + Phyto Retinol Serum, Biossance, $78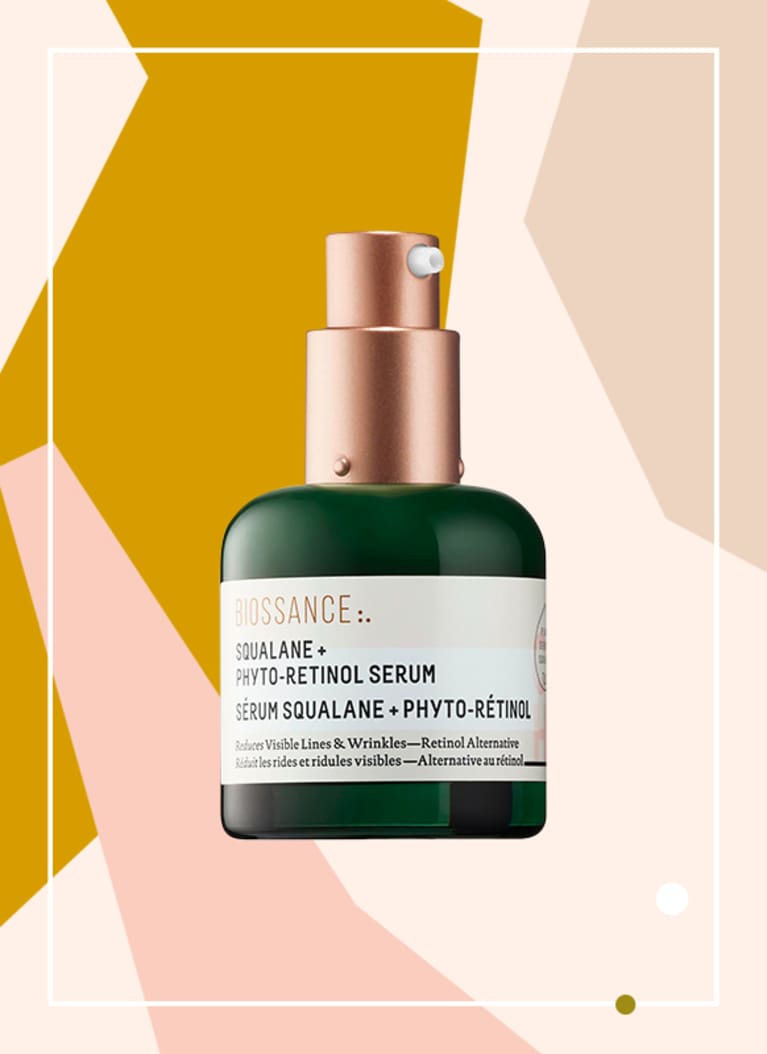 mbg Creative
alpyn beauty Wildcrafted Actives Plant Genius Melt Moisturizer
Using herbal ingredients that are grown in Wyoming's Jackson Hole mountain range, alpyn beauty has concocted a sophisticated moisturizer with exfoliating, moisturizing, and glow-promoting ingredients. Vitamin C brightens, bakuchiol works on fine lines for the short- and long-term, and ceramides help to hydrate and protect the skin's barrier.
Wildcrafted Actives Plant Genius Melt Moisturizer, alpyn beauty, $60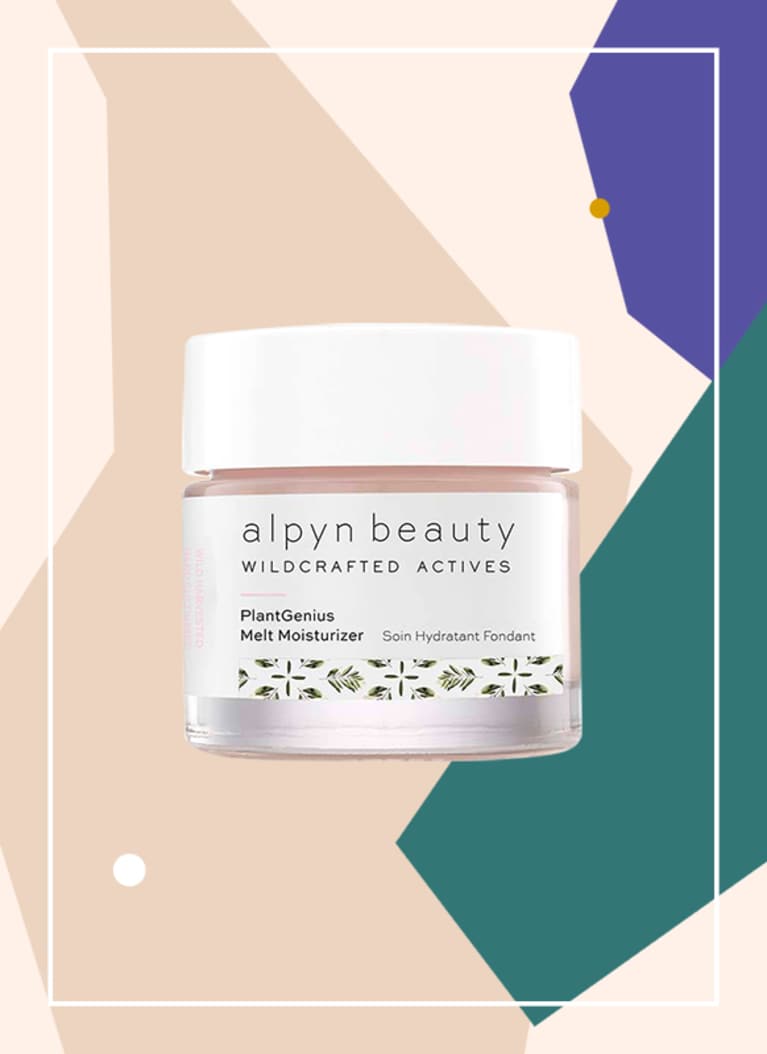 mbg Creative