5 Ways This Acupuncturist Healed His Gut & Overcame Chronic Parasites

mbg Founder & Co-CEO
By Jason Wachob
mbg Founder & Co-CEO
Jason Wachob is the Founder and Co-CEO of mindbodygreen and the author of Wellth.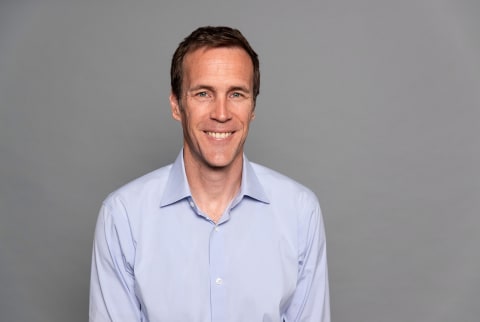 July 9, 2019
In his early 20s, Chris Kresser, M.S., LAc, sold everything he owned and took off around the world. He wanted to travel and surf and planned to spend two years doing both.
But his path took a turn nine months into the trip, when he began experiencing symptoms of tropical illness, including vomiting, nausea, and delirium. After taking antibiotics, he was able to keep traveling, but several months later it was clear that this was serious. It didn't make sense—he was eating well and in the best shape of his life, and yet this seemingly small bout of sickness was evolving into a chronic illness. He decided to go home and seek medical help.
Advertisement
This ad is displayed using third party content and we do not control its accessibility features.
Over the next five years, Chris saw upward of 50 doctors and practitioners to try to get better. It turns out he had multiple parasites. He spent most days curled up on the floor in pain and thought he wasn't going to have a future.
That's when he began to look beyond modern medicine and discovered functional medicine and the paleo diet. By changing his diet and lifestyle, Chris was able to heal.
Through this experience and his studies as a licensed acupuncturist, Chris has learned quite a bit about the power of functional medicine and how to keep your gut as healthy as possible.
Here are a few of his tips for better gut health.
Stress, especially chronic stress, is nothing to shrug off. Besides being the underlying cause of a number of ailments and conditions, stress can wreak havoc on your gut. It can cause constipation, overgrowth of bad bacteria, and even leaky gut.
As Chris mentions in the podcast, stress can also lead to autoimmune disease, which some estimates say affects as many as one in four women and one in six men.
"Autoimmune disease is one of the fastest growing groups of diseases," Chris says. "And I think the No. 1 trigger for autoimmune disease is stress. In fact, I'm not aware of any modern chronic inflammatory disease that is not strongly correlated with stress."
If you struggle with chronic stress, here are our top natural tips for beating it.
Advertisement
This ad is displayed using third party content and we do not control its accessibility features.
2.
Follow a paleo-like diet.
While Chris himself typically adheres to a stricter version of the paleo diet, he recognizes that some of the foods it eliminates are ones many people can tolerate. He suggests using the paleo diet as a template and adding healthy foods your body tolerates to your diet as you please.
Chris cut out grains because they don't work for him but notes that, "Many people can tolerate some whole grains or legumes when they're well prepared, or even full-fat dairy, like butter, ghee, kefir, and yogurt.
So if you've considered the paleo diet but always thought it too strict, know that you can be a little more lenient if your body responds well to excluded foods and you'll still reap health benefits.
"All of these foods can be included in the diet if they're tolerated by the individual," Chris says. "That means that you don't have to be as strict, you'll get more nutrients, and you'll be feeding your microbiota."
3.
Eat gut-friendly foods.
A key part of Chris's path to healing was the work he put into restoring his gut health. To do that, he focused on eating nutrient-dense foods and foods high in probiotics. His diet was essentially made up of vegetables, meat, fish, fruits, nuts and seeds, sauerkraut, and kefir.
For more gut-healing foods, check out our list.
Advertisement
This ad is displayed using third party content and we do not control its accessibility features.
4.
Consume more fresh and dried herbs.
In a similar vein, Chris attributes much of his healing to the herbs and supplements he took during the process. His advice? Add as many fresh and dried herbs and spices to our diets as we can (without going overboard, of course). We know that slippery elm and aloe vera can do wonders to repair the gut, but if you're not into those, herbal teas can do the trick as well.
5.
Consider functional medicine and alternative care.
Throughout the years that he spent searching for answers, the advice that made the biggest difference for Chris was given to him by acupuncturists and functional medicine practitioners. Today, he encourages people to try a functional medicine approach—one that blends together holistic practices and proven diagnostics.
"To me, functional medicine was a perfect model," Chris says. "It synthesized the holistic approach of functional medicine and the perspective of looking at the body as a collection of interdependent systems, but then it also utilized modern diagnostics like blood testing, stool testing, and saliva testing—things that weren't available in Chinese medicine 2,000 years ago that I think can be helpful in determining the source or cause of the problem."
Enjoy this episode! Don't forget to subscribe to our podcast on iTunes, Google Play, or Stitcher, and sign up for our podcast newsletter!
Advertisement
This ad is displayed using third party content and we do not control its accessibility features.
Reset Your Gut
Sign up for our FREE doctor-approved gut health guide featuring shopping lists, recipes, and tips