10 Ways To Add More Plant-Based Foods Into Your Diet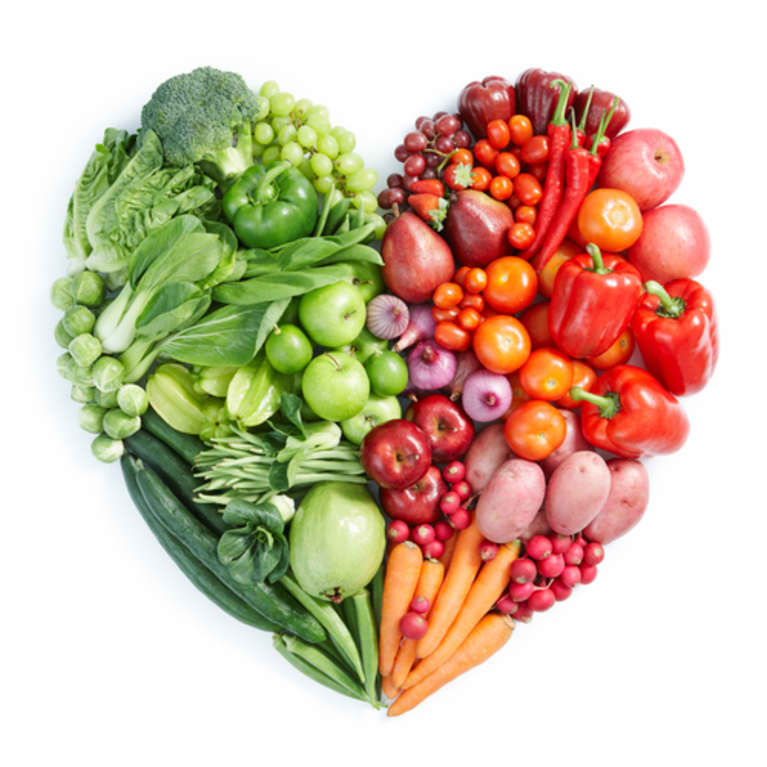 We all know that eating healthier should be a top priority, so when top researchers and doctors ("The China Study" by Colin T. Campbell, "Forks over Knives" documentary, and "Prevent and Reverse Heart Disease" by Caldwin Esselstyn) suggest improving your diet, there's no more denying that the time to start is now. However, food addictions caused by refined sugars, emotional issues, personal beliefs, and lack of willpower can make the journey to eating healthy pretty difficult.
For that reason, below are ten ways to start incorporating more plant-based foods into your lifestyle to achieve better health, a longer life, and improved vitality.
1) Start slowly
Everyone knows that the mighty oak didn't just become a sturdy and wise patron of the woods in one day. No, from the time it was a young sapling it endured pests, competition, scary loggers, and drought. The journey is its legacy, and great change didn't happen overnight. Like your journey to better health, it starts with a first step; take it slow, be kind with your efforts, and in time you'll look back and realize how far you've come from that choice to just start.
2) Green smoothie rule
Every morning, make an effort to include a green smoothie as your main staple for breakfast. Although they might look a little funny, green smoothies are one of the best ways to jumpstart your day with nutrition and easily digested foods which will give you more energy, mental clarity, and a strong start to your healthy lifestyle.
The following recipe is very basic, delicious, and liked by everyone!
Ingredients:
1 banana, cut into chunks
1 mango, peeled and cut into chunks
1-2 handfuls spinach
1 cup frozen blueberries
1/2 to 1 cup of fruit of your choice, cut into chunks
1 to 1.5 cups of water or your choice of nut/seed milk
*Once you get used to the taste, try adding some green powders, spices (cinnamon), or more greens to your blend!
Directions:
1. Puree ingredients in blender on high until smooth.
2. Eat all at once, or divide into two servings and store in an airtight container in the fridge. When it comes out of the fridge, it will have thickened, so give it a brisk stir (or use a small whisk) and enjoy!
Yum!
3) Eat fruit first
You don't want to explain the gas you're experiencing through the day as resulting from "eating healthier," do you? You (or we) don't want that to occur in the first place, and since gas can turn anyone off to eating healthier, follow this simple rule: Eat fruit first! When you consume fruit on top of other foods, it can start to ferment in the digestive tract and cause gas! When you eat fruit first, not only do you get filled up with healthy fiber, antioxidants, and nutritious, hydrating food, but you will offset the "gaseous" problem and will feel a lot better in result!
4) Choose your snacks wisely
Snacking: the dreaded culprit many try to avoid, then end up binging on unhealthy foods later because they're so starved! There's nothing wrong with eating small portions throughout the day -- as long as they are healthy options -- as this can actually boost your metabolism and keep your blood sugar stable.. The following are some great healthy snacks:
Veggies and nut butter
Fruit!
Kale chips (make your own or health food stores carry them)
Green smoothie stored in jars
Healthy bar alternatives: KIND bars, Larabars, or homemade granola
Dehydrated crackers
By planning your snacks, you avoid the usual "planning to fail" routine that happens when you're empty-handed and alone with the vending machine.
5) Educate yourself
How can you stick to or spread your newfound wisdom if you don't actually believe it or understand it? It's very important to know the basics of not only why you are adopting a healthier lifestyle, but how it is safe and important. Reading up on topics like why eating healthier is good for your health, the planets, and your family; why you are doing this; and the fundamentals of any lifestyle change you are adopting and how to plan ahead will help keep you strong in times that you will inevitably find yourself facing questions. People don't like to be made uncomfortable about the habits they know are unhealthy, so it's much easier to pressure others into relapsing through Arby's or fried takeout. Build your platform and stick with it!
6) Set goals
Instead of just educating yourself on why it's a good idea to adopt healthier lifestyle habits, also make it a priority to form at least five reasons you want to do this as well! For example:
Play with your kids
Look better
Feel better
Have more energy
Be excited about life
These are all important intrinsic motivations that will keep you going strong when it gets tough to make healthier choices. Yes, McDonald's looks appealing, but doesn't enjoying a lovely home-cooked meal with your kiddos -- sharing in healthier options so you can spend more time together in the future -- sound even better? Thought so.
7) Find joy in pure simplicity -- banana smoothies!
It's not that complicated. And the great thing about eating closer to nature is that not only is it simple, it's delicious! My favorite types of meals are the ones that don't take that much time to create. Believe it or not, one of my favorite snacks, breakfasts, or treats is indulging in a big blender-full of frozen banana smoothie!
I've tried it out on many of my friends, and they always say, "Mmmmm...that is SO good!" All it includes is:
Banana Smoothie Milkshake!
5 frozen bananas
1 tsp vanilla powder
1-2 cups of water or almond milk
Blend, consume, get happy, and realize that nature provides us with everything we need! No need to consume chemically abundant, mucous-forming versions which are full of animal hormones and artificial sugars. This one is way better... and so simple!
8) Share, Share, Share
There's nothing better, in my opinion, than sharing the positive benefits I've experienced from my life changes with the food I create. Sharing a raw, vegan brownie to a self-proclaimed "fast food addict" and having her face light up is so inspiring. Knowing that a lifestyle change which includes more plant-based foods can curb rising obesity issues, health diseases, and emotional insecurities is even more inspirational, and it begins with sharing with others. Whether you do this through a vegan treat, a vegetable-rich version of pasta and marinara, or just speaking with someone you love, you're doing a service to the world by sharing your experience, your passion, and giving more to others to help improve their own lives.
How can sharing help you on your plant-based journey? Because we are all in this together and that warm, fuzzy feeling you get when inspiring someone else can help keep you on your path for better change. It starts with a conscious choice; it begins with you!
9) Be smart, go at your own pace
You know your body better than any doctor or test, therefore if something feels good (like drinking a green smoothie -- or three, wink wink), continue to add more plant foods into your diet and experience better health at your own pace! Sometimes we can include too much simple, raw, plant foods into our diet and our body detoxes too fast. This makes some people really reconsider the whole "healthy diet" thing. Therefore, know that you're likely going to get rid of junk you've accumulated from eating an unhealthy diet and improve your life at a rate that best serves you.
Sometimes you'll want to indulge. If that's what keeps you on track, do it! The whole journey of getting healthy is just that: a journey. Look at it from a lifetime perspective and always have faith in your ability to do the best you can, at a pace which is best for you and your body.
10) Keep track of success on all levels!
Clearer mind, smokin' body, smoother skin, lost weight, healthier attitude -- mark it all down and keep it as improvement inspiration! Nothing encourages repetitive actions like results, so look forward to continued improvement with a journal, hold yourself accountable, and celebrate the small and big changes!
Remember, ultimately the choice to change comes down to you, and with these 10 steps it should be even easier. You can do it!