5 Easy Ways You Can Help Save the Planet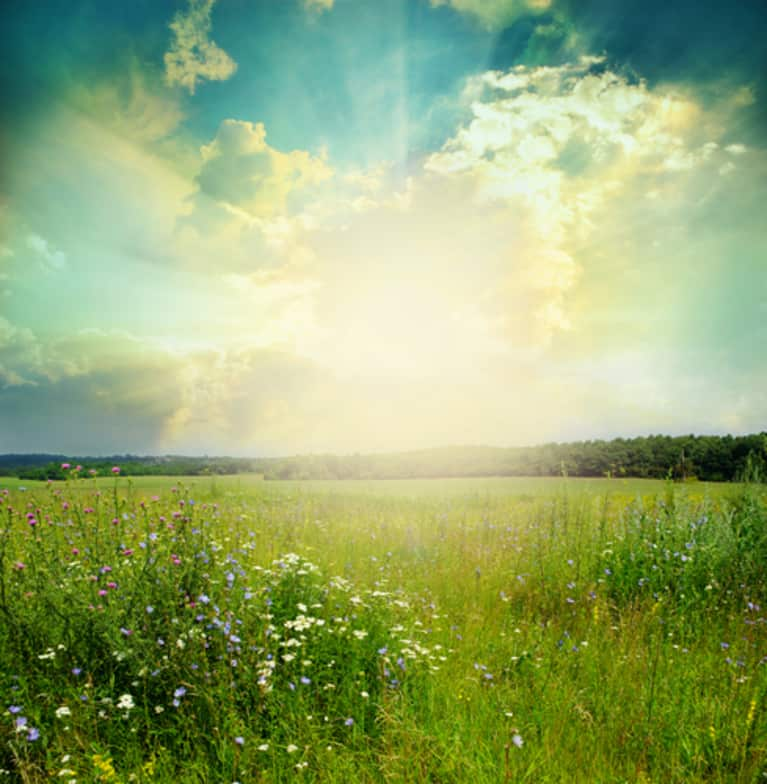 Working toward a better planet can seem like a daunting task, but in reality, activism has never been more accessible. In our consumer age, everyone can harness his or her inner eco-warrior in just a few simple ways, making great change for our environment (without even breaking a sweat).
1. Wield the power of your computer.
Online activism is a new-age game changer, transforming the way people tell their stories and make change happen.
And thanks to websites like Avaaz.org and Change.org, change is just a click away. Each platform has several million members and a long history of social and political success in promoting environmental conservation, animal rights and other important causes.
Thanks to online activists and their digital signatures, Universal Studios reached out to millions of people when they responded to 57,000 online pleas to strengthen their environmental message. As a result, the movie powerhouse transformed The Lorax' film homepage into a beacon for environmental education, and even partnered with the USDA's Forest Service to promote global conservation. Wield the power of your computer and your digital signature for a better planet on Change.org and Avaaz.org.
2. Go Meatless on Mondays (and Tuesdays, too!).
For years, studies have linked meat consumption to heart disease, obesity, cancer, stroke and even early death, but according to UN expert Rajendra Pachauri, fish sticks and beef burgers are also contributing to climate change, overfishing and deforestation.
While an appetite for animal flesh is boosting greenhouse gas emissions, there's never been a better time to give up the meat – at least for one day a week. Meatless Monday is a fun and creative way to help protect the planet. Not only does it encourage better human health, it helps to alleviate the cruelties faced by animals raised for food on factory farms.
Celebrate this phenomenon with delicious recipes, or fire up the barbecue with some match-meat burgers or not-dogs. Even as a monday-only-vegetarian, you'll help cut back on carbon dioxide, deforestation, fresh water scarcity, and prevent pollution and the loss of precious biodiversity.
3. Reduce, Reuse, Recycle.
Energy is there whenever we need it, and it's easy to forget where it comes from. But simple inefficiencies, like falling asleep with a light on can have devastating and often irreversible effects on the planet. The United Nations (FAO) estimates that resource and energy use doubles every 20 years in the United States alone, with paper waste comprising around 40% of our global municipal solid waste.
Waste from homes, power plants, cars and even airplanes contribute to climate change and global pollution and burn up the earth's natural resources, like coal and natural gas.
But when we recycle, used materials are converted into new products, and when we conserve water and energy, we reduce our need to over- consume natural resources. Switching off lights and shorter showers are two ways to help conserve resources. Learn how to conserve water and energy at home.
4. Give animal-testing the boot.
According to the Physicians Committee for Responsible Medicine (PCRM), cosmetics and household products make up a giant 70 to 85% of all animal experiments. From zebra fish to primates, more than 100 million animals are used annually to test hypoallergenic properties in products like foundation, lipstick, shower-spray and floor cleaner.
Notorious and cruel by nature, testing cosmetics on animals is banned in much of the European Union, but companies still continue to fly under the radar. To understand if a product is cruelty-free, simply turn it over and scan the label. If your product fails to mention that it's not animal tested, that means it is tested on animals.
Luckily, plenty of conscious companies play fair when it comes to animal welfare. Check out People for the Ethical Treatment of Animals' cruelty-free list of beauty and personal care products for your next shop.
5. Thanks, but no tanks.
According to Flipper trainer-turned-dolphin-activist Ric O'Barry, "a dolphin's smile is the greatest deception. It creates an illusion that they're always happy." O'Barry has worked for several years to prevent dolphins and other marine animals from living in captivity.
Capturing wild animals for use in marine park performances is cruel and unnecessary, and often results in the deaths of other marine creatures. Captive animals live in a sordid and diminished capacity, and suffer psychological and physical stresses never recorded in the wild. The largest orca tank in the world is only one ten-thousandth of one percent of an orca's natural range in the wild.
It's time to boycott commercial profits in favor of conservation. Abstaining from buying a ticket to a marine park, marine mammal show or swim-with-dolphins captive program will save the life of a wild animal – like the thousands of dolphins and small whales slaughtered and captured in Taiji, Japan.