3 Things We Can't Wait To Make From Gwyneth's New Cookbook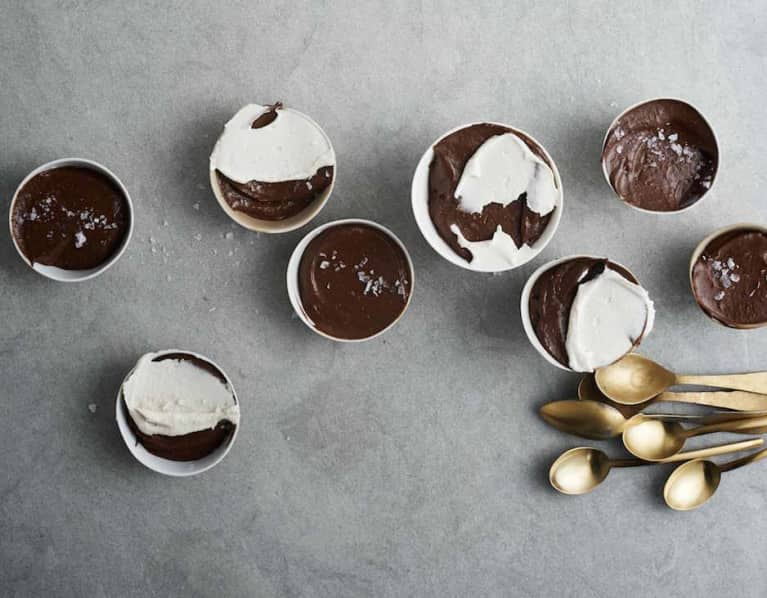 Gwyneth Paltrow really needs no introduction. The actress and creator of lifestyle empire Goop is as well-known for her presence on-screen as she is for her health- and wellness-focused recommendations.
Her new cookbook, It's All Easy is the follow-up to her 2013 cookbook, It's All Good, and aims to simplify this business of healthy eating in a way that's fun, approachable, and delicious
We asked Gwyneth about the importance of making healthy food easy and accessible to everyone. "The last thing I want to do with this book is make busy people (especially moms) feel guilty about how often they do or don't cook for their families."
"Homemade doesn't necessarily have to mean time-consuming or complicated"
"We all tend to pile way too much on our plates these days and that can translate into frozen pizza bites or cheap takeout for dinner (which, let's be honest, is sometimes just exactly what we need and there is nothing wrong with that)."
"As often as possible, though, it's nice to serve yourself and your family something homemade. Homemade doesn't necessarily have to mean time-consuming or complicated, though. It could be something like scrambled eggs or pasta with a jar of organic marinara sauce and freshly grated parmesan cheese."
"What's important is that it's made with love and that you know exactly what's gone into it. We aimed to fill this book with recipes like that. Recipes for dishes that are easy enough for any home cook to master, healthy enough to satisfy parents, and tasty enough to appease discerning kids."
Here are three dishes that jumped out to us from It's All Easy—perhaps because each is an embodyment of the book's message: healthy recipes that are simple, satisfying, and delicious.
A decadent and simple chocolate and avocado mousse (pictured above) topped with silky cashew cream is a vegan and gluten-free dessert that anyone would be happy to eat.
We asked Gwyneth how she developed this irresistible recipe, "Thea [Baumann, my co-author] and I have both had our fair share of bad vegan chocolate mousse, so we really wanted to come up with a version that is not only easy to make, but actually tastes like chocolate mousse."
"It took a bunch of tries to get this right—too much avocado and it starts to taste savory, too much stevia and it's cloyingly sweet. I think what really brought it together was the coconut oil and the sprinkle of sea salt to finish. Once we tasted this final version the first time, we knew we'd finally nailed it."
Spring Veggie Avocado Toast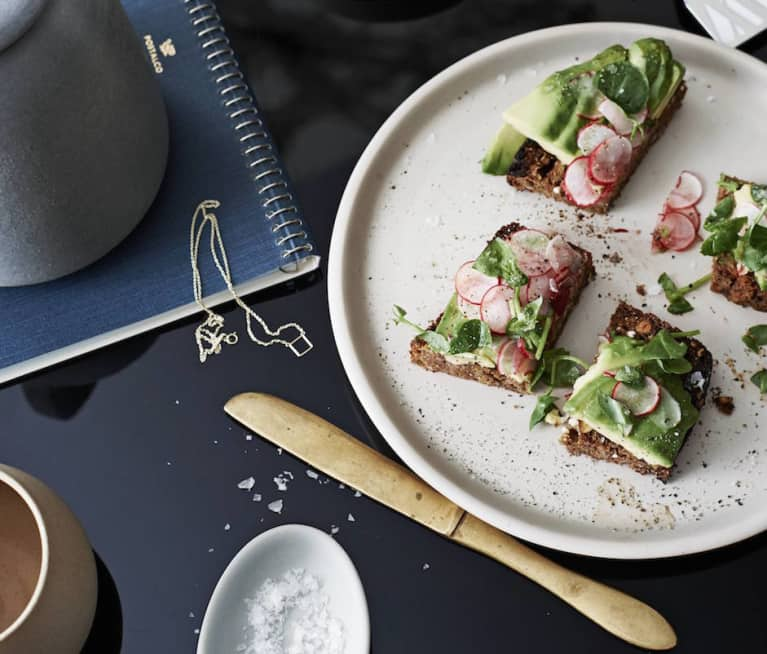 It's spring and we all love avocado toast—this one's a no-brainer. The extra crunch and peppery bite from the radish kicks this toast up a notch.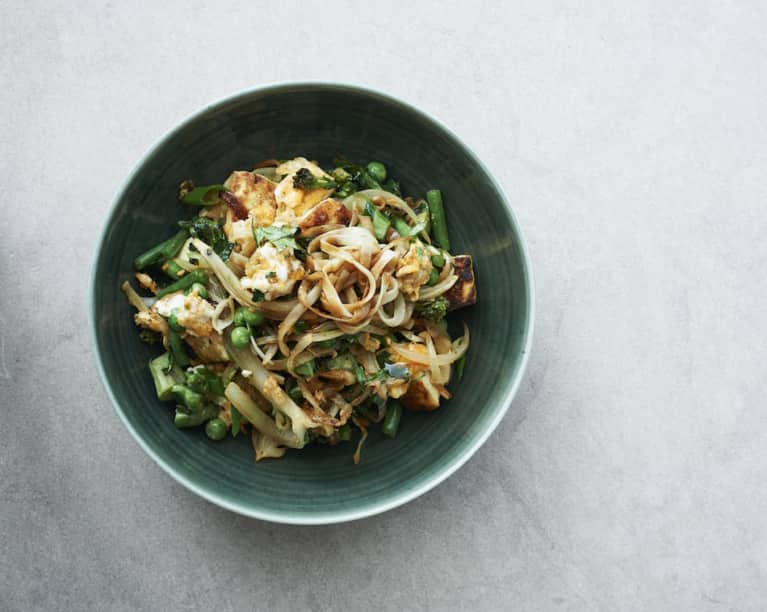 Gwyneth says, "My kids love stir-fried noodles and because I try to keep an eye on the amount of gluten they eat, I like to use rice noodles instead of wheat whenever possible."
"Singapore noodles are a popular Chinese-American takeout dish—delicious, but often full of oil and not much else—so we developed this version, which relies on good madras curry powder rather than fry oil for flavor and is packed with veggies. I love this dish because it's one that everyone in my family will happily scarf for dinner."
The prep does take some time, but once you're cooking, the dish comes together quickly, so be ready with all the ingredients.
Add chicken, shrimp, or beef for a little extra protein, and if you don't have a wok or a really big nonstick pan, use two smaller pans—these noodles don't like to be crowded. Pan-frying noodles is not an exact science, so trust your instincts and add a couple more glugs of oil if things are looking dry or starting to stick.
Serves 4
Ingredients
3½ ounces thin rice noodles (such as Eden Foods bifun noodles)
4 tablespoons peanut oil
2 tablespoons toasted sesame oil
1 medium yellow onion, thinly sliced
½ cup finely chopped broccoli
½ cup chopped green beans (½-inch pieces)
½ cup fresh or frozen peas
7 ounces firm tofu, cut into ½-inch pieces
1 teaspoon madras curry powder, or more to taste
1 large egg
¼ cup tamari
2 scallions, thinly sliced
¼ cup chopped fresh cilantro
Salt, if desired
Preparation
1. Soak the rice noodles in hot water for 10 minutes or according to the package instructions.
2. Meanwhile, heat a wok or large nonstick sauté pan over medium-high heat and add 1 tablespoon each of the peanut and sesame oils.
3. When the oils are hot but not smoking, add the onion and cook, untouched, for 1 minute to sear. Reduce the heat to medium and sauté, stirring occasionally, for 4 minutes more. Transfer the onion to a bowl.
4. Add the broccoli, green beans, peas, tofu, and another tablespoon of peanut oil to the pan. Sauté over high heat until the veggies are just cooked through and the tofu is beginning to brown (about 2 minutes); transfer the veggies and tofu to the bowl with the onion.
5. Add 1 tablespoon of the peanut oil, the remaining 1 tablespoon of sesame oil, the soaked and drained noodles, curry powder, and 2 tablespoons water to the pan and stir to combine.
6. Make a hole in the middle of the noodles, add the remaining 1 tablespoon peanut oil, and crack in the egg. Stir vigorously with a wooden spoon and let scramble until almost cooked through, then mix in with the noodles.
7. Add the tamari, scallions, and cilantro, and stir everything to combine. Taste for seasoning, add salt if necessary, and serve.
Recipes and photos excerpted from the book It's All Easy by Gwyneth Paltrow. Copyright © 2016 by Gwyneth Paltrow. Reprinted with permission of Grand Central Life & Style. All rights reserved. Photos by Ditte Isager.