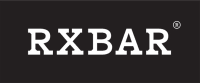 RXBAR
Real and delicious, RXBAR is a whole food protein bar made with a few clean ingredients. Egg whites for protein. Dates to bind. Nuts for texture. Our core ingredients are all there for a reason. No free rides. No fillers. No B.S.
Each minimal-ingredient bar packs 12 grams of protein, is gluten free, soy free and dairy free and contains no preservatives or artificial ingredients.
RXBAR is available in 11 different flavor varieties including fan favorites like Chocolate Sea Salt, Blueberry and Peanut Butter. They're perfect for a breakfast on the go, mid-day snack or pre/post-workout fuel.
As the fastest growing nutrition bar brand in the United States, RXBAR cuts through the cluttered world of protein bars.
Connect With RXBAR
Connect