paid content
 for

We're Declaring January 17 Re-Resolution Day. Here's Why, Plus 4 Ways To Restore Your Motivation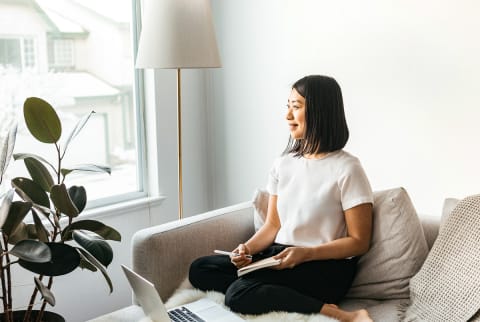 January 15, 2021
Resolutions have quite the reputation. When the end of each year rolls around, we can't help but feel charmed by the infinite possibilities of goal-setting. But come January, things get real. Statistically speaking, January 17 is the day most people give up on their New Year's resolutions, earning the day its own claim to fame: Ditch New Year's Resolutions Day, or National Quitters Day. But how about celebrating something more empowering?
This year we've partnered with RXBAR to turn the tables and declare January 17 as Re-Resolution Day. Call us old-fashioned, but we still believe in the power of intention. We've devised a plan to help you elevate your new year, starting with our January Level Up calendar offering daily fitness, nutrition, and mindfulness to-do's. We're taking this year head-on, fueled by motivation, pure grit, and RXBARs, of course.
Re-Resolution Day is about resetting resolutions, overcoming setbacks, and giving ourselves just the right amount of reward. Whether you're feeling defeated or inspired by your resolutions, here are four ways to restore your motivation and join the Re-Resolution Day fun.
But first, a note about motivation.
Why are resolutions so hard in the first place? We were wondering, too. Only 19% of people1 actually stick to their resolutions long term. According to experts, a major reason we fail is that our expectations are too high, leading us to make unrealistic resolutions. The key to making our resolutions last is found in the science of motivation, and it points to one fact: All motivation is found within.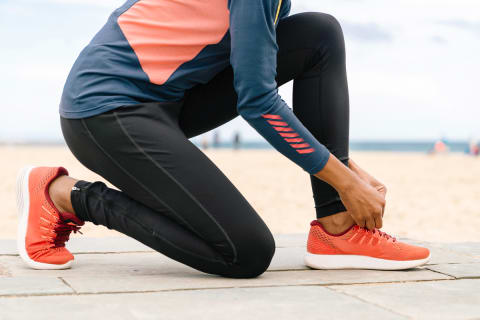 Four ways to restore your motivation:
1. Ditch the perfectionism.
You might be surprised to hear that the secret sauce of successful resolutions is embracing failure. Research shows that 71% of those who were successful with their resolutions made mistakes in the first month. But they kept going. Fact is, we will slip up when implementing big changes in our lives. If we accept our imperfections, motivation will help us push beyond them.
2. Reexamine your resolutions.
Humans are holistic beings with a body, mind, and spirit—all of which need attention for wellness. Assess whether your resolutions address your whole being. Resolutions that support our wholeness invoke motivation. For example, instead of just aiming to reduce stress, find balance with a daily meditation practice for your spirit and the ritual of starting the day with rich nutrition for your body—hello, RXBAR AM Vanilla Almond Oats.
3. Practice the Level Up mentality.
We can get a bit destination-oriented with our resolutions. We fall into the trap of thinking once we reach our goal weight, we'll feel happy at last. But the power of resolutions is in the journey. In the Level Up mentality, we value personal growth as a never-ending adventure. When we value the journey over the destination, motivation is ours.
4. Reward yourself but not too much.
Reward and motivation have a fickle relationship. We might think that rewarding ourselves for our successes keeps the motivation solid, but that's not the case. Research shows that when we reward ourselves for something we intrinsically want to do, motivation actually decreases. Motivation flows best with the friction of a little challenge.
Share your journey with others.
Re-Resolution Day is a holiday best celebrated with others. Turn up the motivation by sharing your resolutions, setbacks, and progress with others. Grab a couple of RXBARs, go for a walk, and create accountability. Invite your loved ones to join you in our daily Level Up January calendar because together, we can make our resolutions last!
Devon Barrow
Branded Content Editor
Devon Barrow is a Branded Content Editor at mindbodygreen. She received her degree from the University of Colorado. When she's away from her desk, Devon is teaching yoga, writing poetry, meditating, and traveling the world. She's based in Boulder, Colorado.
Devon's first book, Earth Women, is coming soon. To learn more, join the mailing list, and receive updates, head to www.devonbarrowwriting.com.