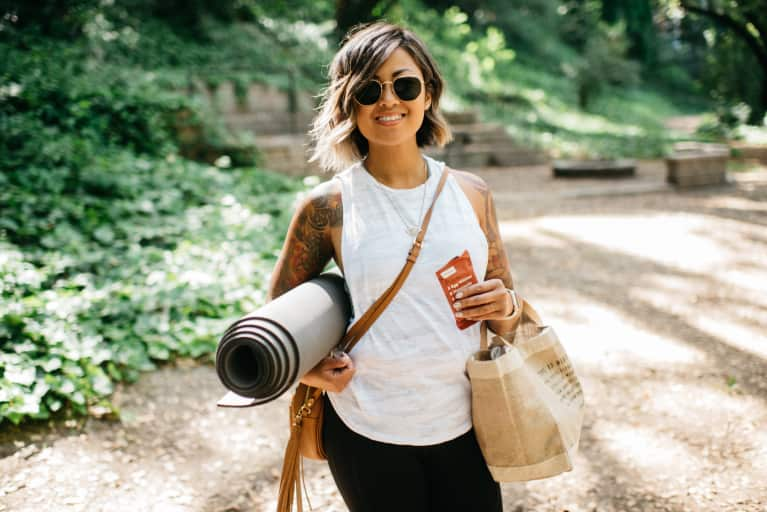 Summer is just around the corner, and it's about that time of the year when we prioritize going on adventures, both big and small. As a women's health and lifestyle coach, one of the things I hear the most from my clients is the struggle between having fun and staying healthy during the summer. Can't a gal have her cake and eat it too?
Thinking back to summer days when I was growing up, my parents would always pack essentials for our trip even if that meant just a day trip to San Francisco, which was only 40 minutes away from where we lived. I clearly remember my parents packing a cooler filled with PB&J sandwiches, snacks, and fruit punch. Now that I'm creating adventures of my own, I find myself doing the same but trying to integrate some healthier choices for my family, my travels, and day-trip adventures.
Here are some of my necessary must-haves that will take your summer adventures from good to great: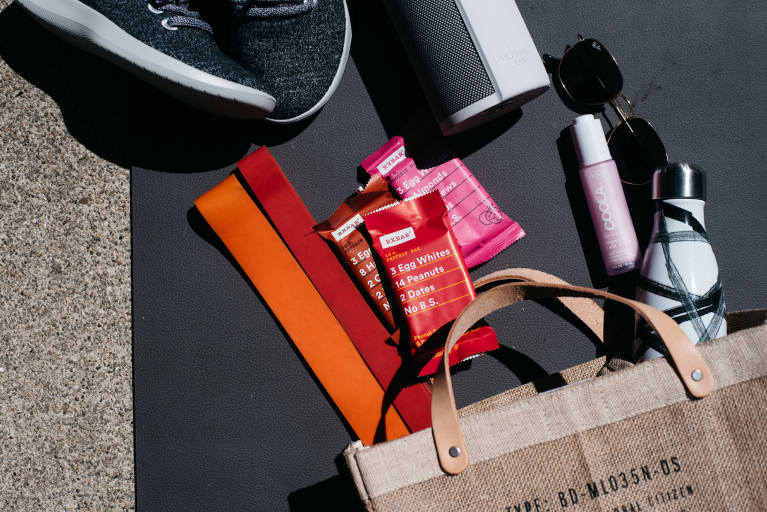 Yep, that bar you see all over the place. RXBAR really does its job of keeping me properly fueled for all my adventures! I rarely get excited about bars or packaged snacks, but when I first read their incredibly simple nutrition label, I was singing from the rooftops! RXBARs are made with simple ingredients like egg whites, dates, chocolate, natural spices, and fruit. My favorite flavors are Blueberry, Coffee Chocolate, and Chocolate Sea Salt, which literally tastes like a warm chocolate brownie.
I also love their new flavors, which debuted just in time for your summer adventures! I'm not the only one excited about them; the new line sold out its first week on sale! Mango Pineapple tastes like a tropical vacation, Peanut Butter & Berries gives me ALL the nostalgia, and Chocolate Hazelnut tastes like an indulgence I can actually feel good about.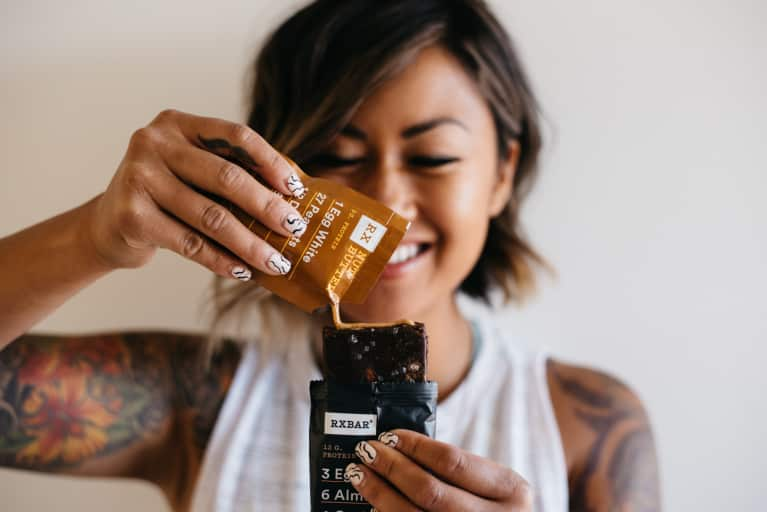 My other favorite on-the-go snack is nut butter and sliced apples. They recently launched a brand-new product called RX Nut Butter. It's spiked with egg whites, just like their bars, has 9 grams of protein, and comes in three different flavors. I sometimes even drizzle it on top of my RXBAR to get a protein and energy-packed snack.
If you want to try them too, you can go here for 25 percent off their top flavor sample pack using the promo code MBG25. (Between us, for a limited time they'll even include samples of the new RXBAR flavors or RX Nut Butters!).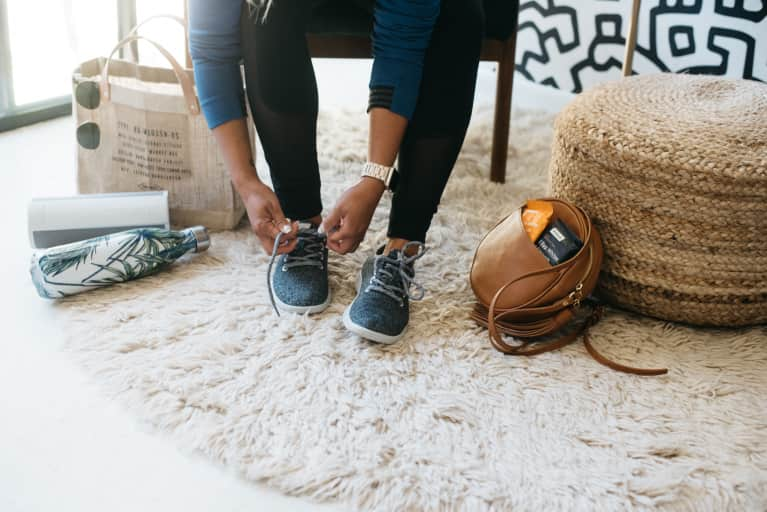 Being a bit of a fitness junkie, I always like to have a pair of comfortable sneakers. Currently, the Allbirds runners are one of my favorites, and they are perfect for "jog walking" and all your other summer activities. Allbirds runners are made of New Zealand merino wool and are designed to be temperature-regulating and moisture-wicking, which helps you stay cool in the heat and warm in the cold. One of the best things about them is that you can throw them in the washer, which is great for when you're doing a longer (or dirtier) trip!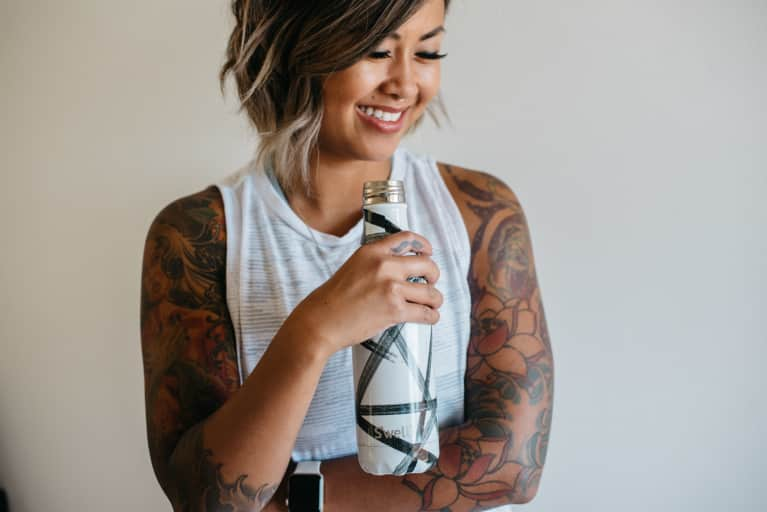 A reusable water bottle is a must-have everywhere I go, especially when I travel. Not only is it a good way to always have water readily available, but it's also an act of love for our planet. Most places these days have a refillable water station, so you can always keep yourself hydrated while out in the summer heat. S'well bottles keep water cold for up to 24 hours. Their bottles come in fun colors and beautiful designs, making it a great accessory for any outfit. I typically like to fill mine halfway with ice so it keeps my water extra cold.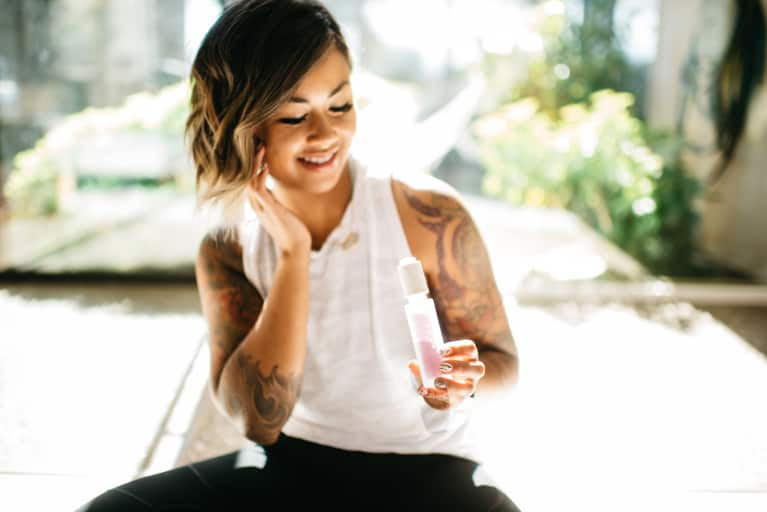 Sunscreen is a must no matter what season but especially for summer days on the beach or even on hot afternoon hikes. Lately I've been all about simple skin care and anything that has a dual purpose. Coola has their Full Spectrum 360° Sun Silk Drops SPF 30, which nourishes the skin with hyaluronic acid, a compound found within our bodies, that helps to heal the skin. This particular sunscreen protects your skin from the sun and digital rays from your cellphone, computer, or TV.
5. Ultimate Ears Megablast speakers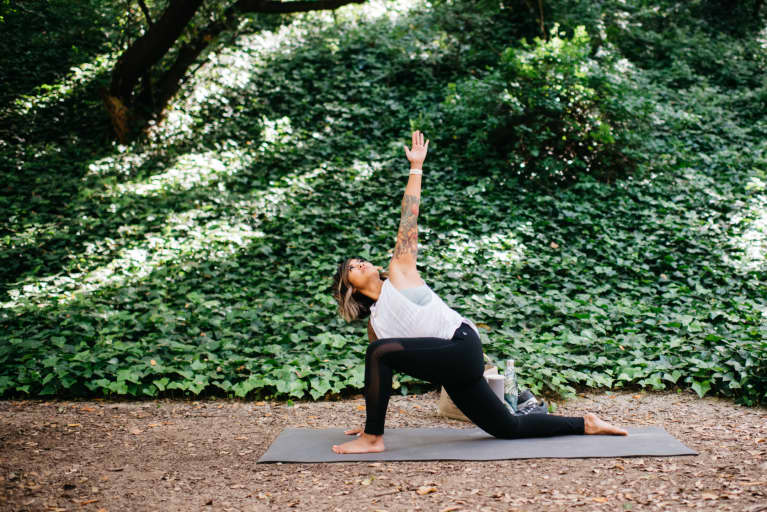 Music is absolutely essential to me wherever I go, so I make sure to have the best speakers on hand for all my travels. Since I'm often traveling with my family and friends, something portable with great sound is key. Ultimate Ears Megablast is great for outdoor workouts, summer picnics, or just for lying out in the backyard.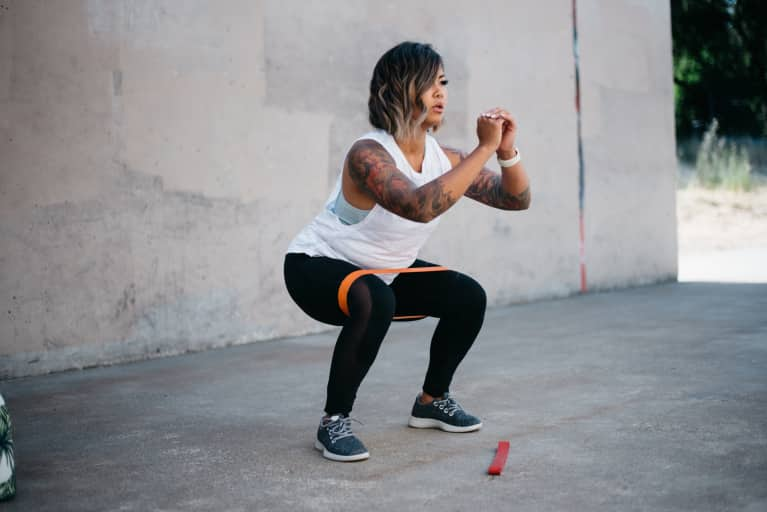 When I travel, I rarely leave home without some sort of equipment. Resistance bands are useful if you're looking to sneak in a workout with a little bit of challenge like these ones from The X Bands. It's awesome for when you don't have a gym in the hotel and you're craving a simple body-weight workout with a little oomph! Small-loop resistance bands can be used over the knees to add a little more muscle activation in your legs, and you can use them for lat pulldowns, bicep curls, and tricep extensions.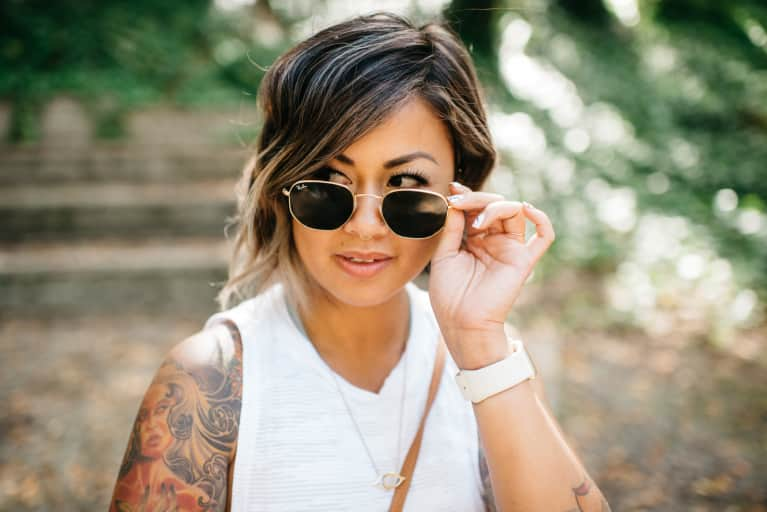 Sunglasses are a no-brainer when it comes to summer adventures, especially if you want to look cool while wearing that beautiful summer dress. But besides being a fashion accessory, their most important job is to protect your eyes from harsh UV rays. I look for sunglasses like those from Ray-Ban, that are 100 percent UVA/UVB protection for that full-spectrum coverage.
Your summer adventures don't need to be cut short just as long as you pack all of your essentials! You can always find ways to integrate mindful choices that are good for your overall health and well-being too. Pack some snacks, some things to keep you moving, and the fun will never stop!