transform your health with food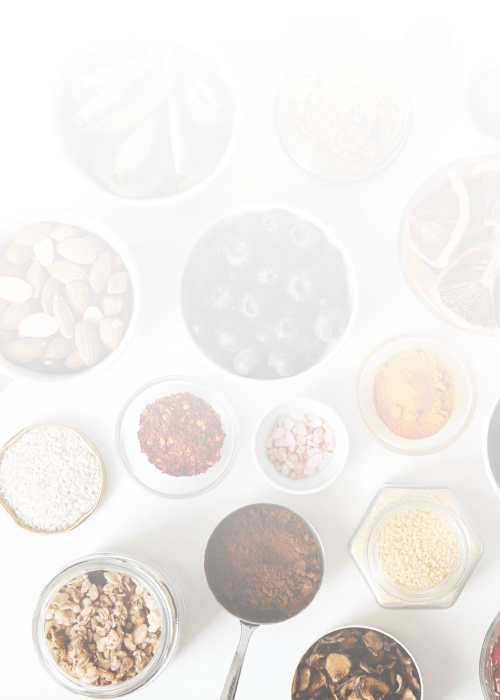 Transform Your Health With Food
Gain a deeper understanding of functional nutrition and unlock the healing power of food.
Learn the healing power of food
and start making transformative choices for your body and mind at the dinner table.
Taught by 11 of the world's top functional health experts
Including 4 New York Times bestselling authors and some of the most sought after minds in functional nutrition.
Groundbreaking food discoveries rooted in ancient traditions
for addressing health concerns through cutting edge science with time-tested rituals.
What our students say about the course
Thank you for this information. I have been searching for the "why" to all my gut issues for many many years. I am nodding my head during each video saying "oh yeah that makes sense".
I learned so much about how our food choices impact our health. The doctors' expertise and experience cemented it all. I am now eating a plant-focused diet, and am mindful about the food, beauty, and cleaning products I purchase. Thank you!
I would like to say the hugest thank you to Kelly LeVeque as well as each of the instructors and the mbg team for putting together the most AMAZING course. I have loved every moment of it. It far exceeded my expectations and I intend to start at the beginning again now and re-listen to everything!
Want to see our program in action?
Download a free class here
What you'll learn
Our program is designed to give you a deeper understanding of how to use food as medicine. You will be educated on gut health, food intolerances and inflammation, chronic disease prevention, longevity, and other key topics within functional nutrition.
From a rigorously vetted, expert-led curriculum — no more late night internet rabbit holes.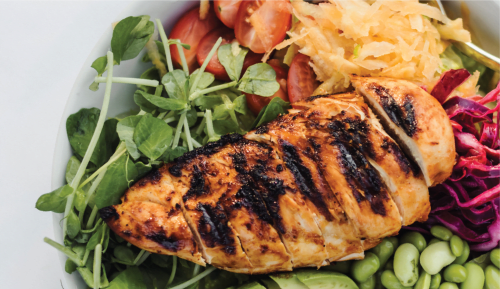 What the program includes
A collection of 11 world-renowned experts
20 hours of online lessons
490+ pages of in-depth course materials
Lifetime program access
Meet Our Faculty
We've assembled an unparalleled collection of functional medicine doctors and wellness experts that you won't find all together, in one program, anywhere else - four of them are even New York Times best-selling authors!
What it costs
True to our mission of making wellness accessible, we strive to offer our programming at an affordable price compared to the broader market.
Two purchase options are available, depending on whether you plan to seek a health coaching education or learn the fundamentals of functional nutrition.
Transform Your Health With Food
Enrich yourself with the knowledge of food as medicine.
Health Coach Certification
For an NBHWC-approved health coaching education.
Ready to take the next step?
Get Started
Sign up to Transform Your Health With Food
Get Your Questions Answered
Click here to reach out to a Program Advisor via email
Frequently Asked Questions
Who is this program for?

This program is for anyone looking to understand how to use food as medicine and transform their health through proper nutrition. You will be able to apply cutting-edge knowledge to support and heal yourself as well as your family and friends. This program can be especially beneficial for people looking to prevent and address chronic health issues.
What will I learn in mbg's Transform Your Health With Food program?

Our curriculum covers key topics such as gut health, food intolerances, inflammation, autoimmune conditions, chronic disease prevention, longevity, and more. Take a look at our program overview to view the full course offering.
How is this program different from mbg's Functional Nutrition Training and Health Coach Certification programs?

The Functional Nutrition Training program is our signature course for aspiring or existing healthcare professionals looking to apply their knowledge to a variety of disciplines at the intersection of food, nutrition and well-being. Graduates receive a certificate and will be able to launch or expand their practice through a comprehensive program that builds deep nutritional expertise.

Our Health Coach Certification provides students with the foundation for effective health coaching, including various methods of listening, inquiry, reflection, goal setting, mindset shifts and habit creation. While basic nutrition is covered within our Health Coach Certification, Transform Your Health With Food and the Functional Nutrition Training program provide focused nutrition training.
Is this program for Healthcare Professionals?

Anyone is welcome to enroll, but we recommend this program for individuals looking to improve their own personal well-being. Anyone interested in professional development for health coaching or other healthcare roles would gain more benefit from our Functional Nutrition Training program for professionals.