Why Sagittarians Need To Watch Out For Burnout In 2021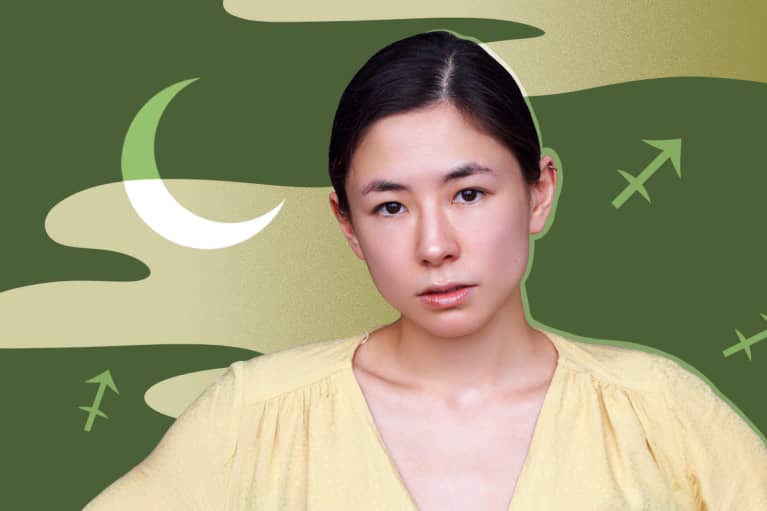 Oh, Sagittarius, is there anything you can't do? Your fiery and adventurous nature gives you the stamina that other signs could only dream of—but everyone has their limit, and yes, even you are susceptible to burnout.
According to projections from mbg's resident astrologers, the AstroTwins, 2021 will offer you plenty of interesting opportunities, projects, and people. And after what was likely a boring and restless 2020 for you, it's natural to want to do it all this year.
However, without the structure to support yourself, you may find your flame quickly dimming.
Why Sagittarius needs to watch out for burnout in 2021.
As the twins explain, "Exuberant Archers are born with a raging case of FOMO." This makes Sags quick to say yes—to pretty much everything. And in 2021, with your ruler Jupiter traveling through Aquarius in your third house, friends and family alike will be vying for your precious time.
Be careful not to double-book or overcommit yourself; you may wind up missing out on the right opportunity. But with Saturn (the planet of discipline and boundaries) squaring with Uranus throughout the year, where to draw your personal line will become clearer.
And with the karmic South Node moving through Sagittarius, it will be extra important to prioritize self-care and healing. This intense transit "may force you to deal with shadowy emotions such as shame, grief, or your own people-pleasing tendencies as you learn how to take better care of yourself," the twins say.
There are a number of ways to address burnout in all its forms. "A mindfulness practice can help you slow down and tune in," the twins say, adding, "your body will demand attention, too: Take self-care breaks; dial down stress by setting boundaries and creating privacy. Infuse exercise and nutritious meals into your daily schedule."
They add that one of the best things a Sag can do to mitigate burnout is to get comfortable with asking for help and support. Whether that's in the workplace or around the home, don't feel like you have to tackle everything yourself! "With Jupiter and Saturn in your zone of cooperation, partnering up with a sibling or friend could open up your schedule while paving the way to prosperity," they say.
Digital solutions or apps can also help you when it comes to planning and organizing your tasks.
No sign is immune to overexertion, even energetic and spontaneous Sagittarius. This year, burnout may just be a recurring theme for the Archer. Take heed of what the planets have in store by minding your work and social calendars, penciling in some quality self-care, and maintaining your boundaries to keep your flame from burning out in 2021.
Want to know what the stars have in store for your relationships in 2021? Register now to join the AstroTwins for their FREE Relationship Revolution Webinar.