You've Heard Of Probiotics, But What Are Psychobiotics? Scientists Explain

mbg Founder & Co-CEO
By Jason Wachob
mbg Founder & Co-CEO
Jason Wachob is the Founder and Co-CEO of mindbodygreen and the author of Wellth.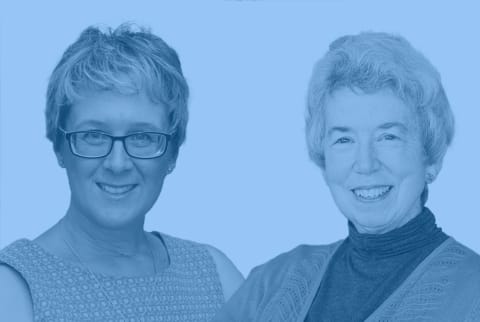 Image by Bonnie Kaplan, Ph.D. & Julia Rucklidge, Ph.D.
August 13, 2021
Our editors have independently chosen the products listed on this page. If you purchase something mentioned in this article, we may
earn a small commission
.
With our days becoming more and more demanding, carving out micro-moments of self-care can be challenging. Here's a friendly reminder to hit pause, take a step back, and re-center yourself. This episode was created in partnership with
smartwater
. smartwater plus—a brand-new line from smartwater—was created specifically for moments like these. So, sit back, take a sip, and take that moment of clarity for yourself.
Advertisement
This ad is displayed using third party content and we do not control its accessibility features.
When it comes to supporting your brain health, proper nutrition is key. (We may have mentioned it once or twice.) Leading scientists and co-authors of The Better Brain Bonnie J. Kaplan, Ph.D., and Julia J. Rucklidge, Ph.D., would wholeheartedly agree: On this episode of the mindbodygreen podcast, they dive into all the healthy foods and supplements that can help you manage stress, support cognitive health, and supercharge emotional resilience.
In terms of supplements, one particular player made us raise a brow: not probiotics, but psychobiotics. If you just did a double-take, you're not alone—below, Kaplan and Rucklidge break it down.
What are psychobiotics?
For those familiar with probiotics (and if you're not, head on over to our handy guide), psychobiotics follow a similar beat. "You're taking those good bacteria, the bacteria that we know are healthy for our gut, but putting them in a pill or powder form rather than ingesting them through your whole foods," says Rucklidge. What makes them "psychobiotics" rather than regular ol' probiotics is the fact that these bacteria have been specifically studied for their brain health benefits. "That's where the psycho part comes in," Rucklidge explains, a term coined by Scott Anderson, John Cryan, Ph.D., and Ted Dinan, M.D., Ph.D., in their book, The Psychobiotic Revolution.
Perhaps you know a thing or two about the gut-brain connection (and again, if you're unsure, we have a guide for that). Because of this relationship, scientists have started to isolate particular bacterial strains they believe are specifically beneficial for the gut-brain axis. "It's been a massive exploding area of research," adds Rucklidge.
How do they affect mental well-being?
The thing is, the science is still pretty new: So we can't say for sure which specific strains benefit brain health. You have trillions of bacteria in your gut, after all, so it would take an extensive amount of time to isolate each and every one and assess their benefits for the brain.
"Everybody has their favorite bacteria, and so every investigator does their own favorite couple of bacterial strains and then looks to see whether or not it helps [e.g., with mood]. In some cases it does; in some cases it doesn't," Rucklidge explains. For example: One animal study found the strain Lactobacillus plantarum 1PS1281 was associated with behaviors tied to anxiousness and stress and an increase in dopamine and serotonin levels in the prefrontal cortex; another study found the bacterial strain Lactobacillus helveticus2 NS82 had increased the serotonin, norepinephrine, and brain-derived neurotrophic factor (BDNF) levels in the hippocampus.
As for Rucklidge's own research3? "We weren't able to say that specific strains could benefit mental health more than what [typical] care provides you," she explains. "So I don't want to say it didn't work but that it didn't work any better than the placebo effect."
The bottom line? The research is young, and we need more data. "I think overall the feeling is that, yes, there's probably some benefit from this approach of consuming your bacteria via pill form," Rucklidge adds. "But it's challenged because of the fact that different investigators are using different strains."
Advertisement
This ad is displayed using third party content and we do not control its accessibility features.
The takeaway. 
Psychobiotics (or probiotics that benefit the brain) are an exciting discovery in the brain health space—but we need way more research before we can identify specific strains. Until we have a clearer answer, both Rucklidge and Kaplan suggest getting your fill of pre- and probiotic-rich foods. "If you're eating a whole foods diet, you are providing the prebiotics for the good gut bacteria to thrive," Kaplan says. "So if you're feeding yourself whole foods with fiber, you might do a better job than if you are [cherry-picking] different probiotics."
Advertisement
This ad is displayed using third party content and we do not control its accessibility features.
Advertisement
This ad is displayed using third party content and we do not control its accessibility features.