The Summer Solstice & Cancer Season Kick Off This Week — Here's What To Know, From Astrologers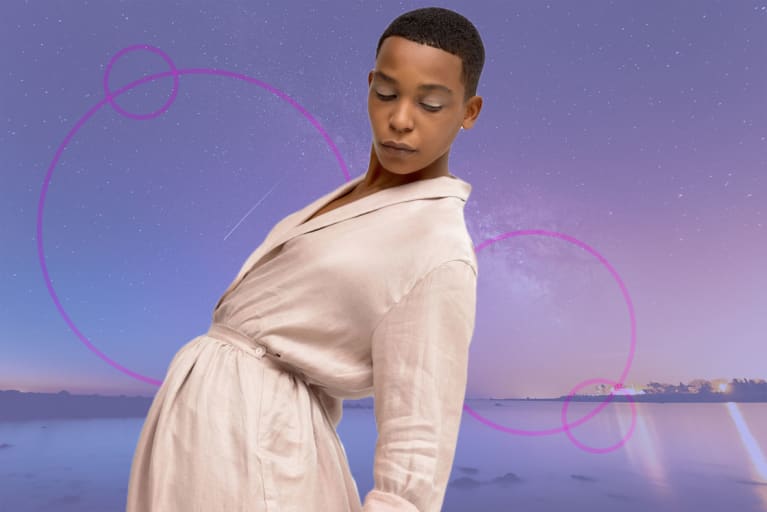 The summer solstice is nearly here, ushering in intense and bright energy as Cancer season kicks off. Here's your weekly horoscope from the AstroTwins.
The sun floats into Cancer this Tuesday, June 21, arriving as it does every year with the summer solstice.
For the past month, Gemini's solar flares have given us all a case of astrological ADHD. Focusing deeply on anyone's words, much less remembering which events we promised we'd show up at, has been...trying. But now, the friends-and-family reunions begin.
With Cancerian warmth nurturing our souls, nesting instincts are on high alert. Give your innermost circle priority on the calendar—bonus points if it involves a beach vacation or whipping up home-cooked meals together!
Speaking of which, does your home feel like a haven? And how about your workspace? Take time to personalize all your square footage with sweet and cozy touches. The longest, lightest day of the year is a powerful moment of personal illumination. (And a day of deep introspection for our friends below the equator.)
Tender emotions that have been buried beneath our shells are ready to be examined—with journals, supportive friends, and maybe a great therapist. For the coming four weeks, creative bursts could give birth to transcendent works of art. Set up an inspiring "studio" and be a vessel for the muse.
As the Cancer sun casts a cozy spell over our lives, a warm heart is the ultimate accessory—and aphrodisiac—during this annual solar cycle.
Don't be afraid to let your softer side show. As a water sign, Cancer inspires us to be fluid. It's anyone's guess who you'll cuddle up to between now and July 22. (Bonus if their embrace makes you feel right at home.)
It's equally important to create a safe container for processing emotions so they don't spill over into casual interactions or muddy boundaries. This "container" could be a pod of close friends who can talk you down from a tree—or a private place to retreat to when you're feeling off-center.
Make room for all the feels now. Just don't confuse them with facts!
On Wednesday, Venus sets our systems to pairing mode.
The search for kindred spirits is on—but not necessarily the marrying kind. Gemini governs our peers and platonic pals, but when Venus travels through this sign once every year, love may be found in the friend zone.
If you feel attraction bubbling up, exploring can be fun...with a caveat. Will a night of fooling around bring drama to your social circle or break up the band? Think carefully before letting the love goggles blind you to potential collateral damage.
If you are with a "happily ever after" plus-one, bring more playfulness to your time together. Take the classic advice of putting a weekly (or more often) date night on the calendar, switching off as planners and surprising each other with the agenda.
Pro tip: Plan outings that spark dialogue! Conversation is an aphrodisiac while Venus hovers in this sapiosexual sign.