3 Tips To Make Any Vegetable Taste Amazing, From 2 Vegan Professional Chefs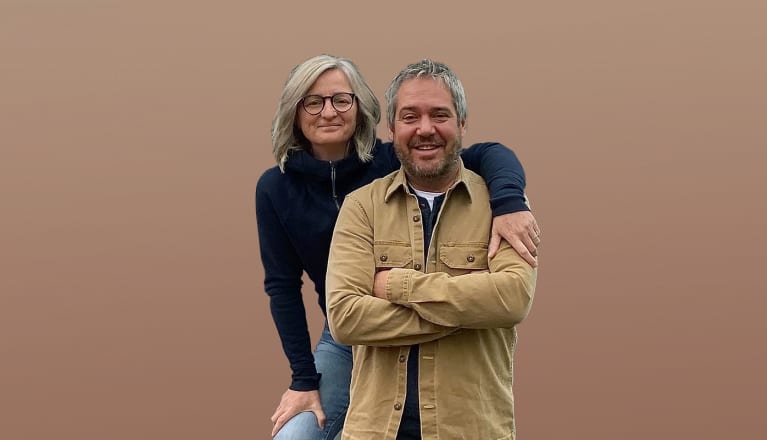 There's this pervasive notion that those who follow a plant-based diet succumb to boring salads and bland, blanched veggies. Not so! There are so many flavorful recipes with vegetables as the star (find a few, cozy options here). In fact, Dawn Thomas and Joe Girard—vegan chefs and co-founders of Swich—say that cooking plant-based meals is playful, intuitive, and inclusive. "You can really take any dish and transform it into something that's plant-based," Girard says on this episode of the mindbodygreen podcast. Take it from these expert chefs: Vegetables know no bounds when it comes to flavor.
If you need a little help in the cooking department, though, here are three tips to enhance the flavor of all your nutritious vegetables:
1.
Experiment with cuisines.
When you're cooking a meal, think about it as if you're traveling the world. Take one ingredient—say, a potato or head of cauliflower—and create a different flavor profile based on different cuisines. "When we cook, we tend to ask the question: Where do we want to go for dinner tonight? What kind of flavor profile are we looking for?" Girard says. Thomas follows: "All of a sudden, we had these amazing Thai and Indian dishes. It was just more exciting."
Vegetables make it so easy to expand your repertoire, as different techniques can create entirely new flavor profiles and concoctions. "Last week, I think it was Greece, and now we're going to Japan. It's just modifying your basic fundamental techniques and then applying a different flavor profile," Girard says. According to both chefs, the world is very much your oyster.
2.
It's all about the sauce.
"I used to love butter chicken," Girard reveals. However, he realized it wasn't so much the meat he was craving—it was the tangy, rich sauce.
"Once you learn how to develop flavor and make a really good base, you can add tempeh, tofu, or whatever you want to it," he says. "People are really in love with the sauce." Perfect the drizzle, and the work is done.
Here's another star sauce in Girard's dinner menu: "I used to like peppercorn steak, and now we bake with cauliflower steaks. It's the exact same thing." He reduces a huge pot of mushroom stock until it's a glaze consistency, adds some peppercorns, and it's nothing short of delicious. "You can still make an amazing Italian sauce or French sauce—it doesn't matter. It's about learning how to build flavor."
To really ramp up any vegetable, both Thomas and Girard tout the importance of spicing things up. Have a few staple spices on hand, and you'll enhance the flavor of any veggie. They're partial to onion powder, garlic powder, chili flakes, and nutritional yeast (great for imparting a "cheesy" flavor) for their spice rack staples, but you can choose any blend of spices you please.
Thomas also suggests investing in a really good powder stock (or making your own!). "It's hard to find a good stock out there," she notes. She explains that the best premade stocks are ones that taste just as yummy on their own as they do in a boiling pot of soup. Thomas creates her own faux-chicken bouillon powder that tastes so good, she frequently uses it as a seasoning on all her plant-based dishes.
Plant-based cooking doesn't have to be monotonous or mundane. Take it from these professional vegan chefs: With just a few staples and techniques, you can make any vegetable taste uniquely amazing, every single time.