Quick Question: Can I Use More Than One Serum At A Time?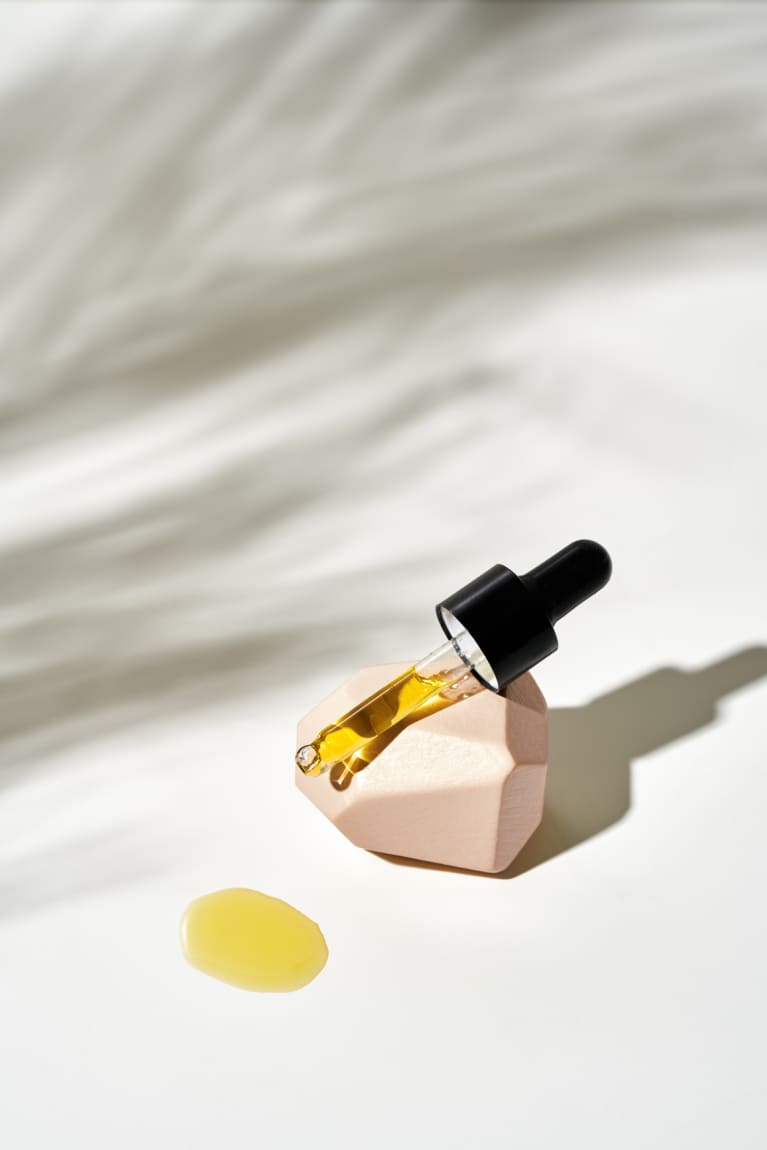 Of the skin care steps, serums get so much of the glory. The little tonics are loaded with skin-helping ingredients and then turned up a notch. This is because serums are supposed to be your "treatment" step: meaning they are layering on clean, fresh skin so they are able to penetrate the epidermis and do some heavy lifting.
And people reach for serums for a variety of reasons: Some tend to breakouts by unclogging pores, some control midday shine by balancing oil production, some help heal inflamed skin with soothing botanicals, and others help turn back the clock by encouraging cell turnover.
They all sound so good, in fact, you may be tempted to try more than one. So, quick question, should you?
Can I layer serums? It's not an easy answer.
Given the plethora of simply delicious serums out there—and all their enticing benefits—it's no wonder so many people are tempted to layer on two or three (or...). "More products are not necessarily better. Mixing two potentially irritating products can be overly harsh on the skin. Plus, when layering different products, unfortunately, you don't know whether they will inactivate each other," says board-certified dermatologist Joshua Zeichner, M.D., about layering skin care products.
So how do you know if your serum addition is problematic for your skin? (We do skin care routines to help our skin, not harm it, after all.) Or, if not causing issues, then simply making those potentially pricy numbers useless? (Because, truly, who wants to spend top dollar just to make a simple mistake that renders the active ingredient into a dud? A nightmare scenario.) So, here are a few guidelines to follow, if you're struggling:
If layering two serums causes irritation—stinging, flushing, itching, bumps, and redness—stop using both immediately. Let your skin reset (it may take a week or two; however, you can help speed up the process by using calming ingredients like aloe), and then only use one at a time. The irritation either came from using the products in tandem—or the new addition to the routine isn't for you.
Never pair unstable actives (like vitamin C, the most infamous, but also other antioxidants) with other strong ingredients, like AHAs or BHAs.
OK, but you really want to use two types of serums that don't get along. The fix is simple: Use one in the morning, and the other at night. For example, use a retinol in your nighttime routine, and sub in vitamin C come the a.m.
Let's say you have really dry skin: If you have two hydration-specific serums (like a hyaluronic acid serum under another moisture-packed product), you're likely fine. Hydrating ingredients tend to play nicely with each other. Just be sure to seal in the nutrients with a thicker occlusive product so the serums don't dry up on your skin.
If you happen to be given a routine by a derm, esthetician, or other skin care expert, and they approve of the layering, you're likely in the clear. They're trained to make sure your one, two, three, or more steps go together. Likewise, if you purchase a full routine from one brand, and they dictate your layering order, those products have ideally been formulated in such a way that they won't cause trouble.
And when in doubt? Stick to one. This may sound like a bummer, especially if you are eager to tune up your skin, but your best plan of action is to really think about what is your primary goal. Do you want to brighten overall? Build collagen? Fight acne? Pick your biggest battle, and go from there.
More isn't always better—or at least not in skin care. Before you go slathering on every fancy serum that comes your way, pause and reassess your skin care situation. Pairing them up just may do more harm than good.