The 5 Wellness Products An Integrative Physician Recommends To Everyone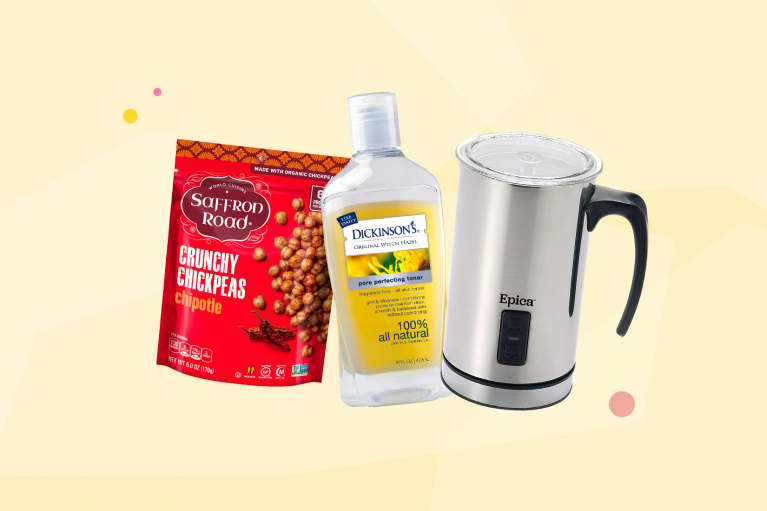 Our editors have independently chosen the products listed on this page. If you purchase something mentioned in this article, we may
earn a small commission
.
Here at mbg, we love getting a glimpse into the habits of the biggest movers and shakers in the wellness world—and what better way to do that than by looking at the products they use on a daily basis? In our latest series, mbg Collective members spill on the tools that help them live balanced, happy, healthy lives—and that they recommend to basically everyone. Next up:
Bindiya Gandhi, M.D.
, integrative physician, certified yoga instructor, and r



eiki master.
Clearly Filtered Water Pitcher
This Clearly Filtered Water Pitcher is my go-to water filter—I use it for all the water I use for drinking as well as cooking. Since I have a 16-month-old daughter, I want to make sure she has the purest water possible. It's from a relatively new company, and it removes fluoride, lead, chromium, and a lot of different sketchy chemicals and heavy metals in the water supply, and I'm very impressed with it. It's a great inexpensive option if you can't afford to get one of those fancy built-in filtration systems.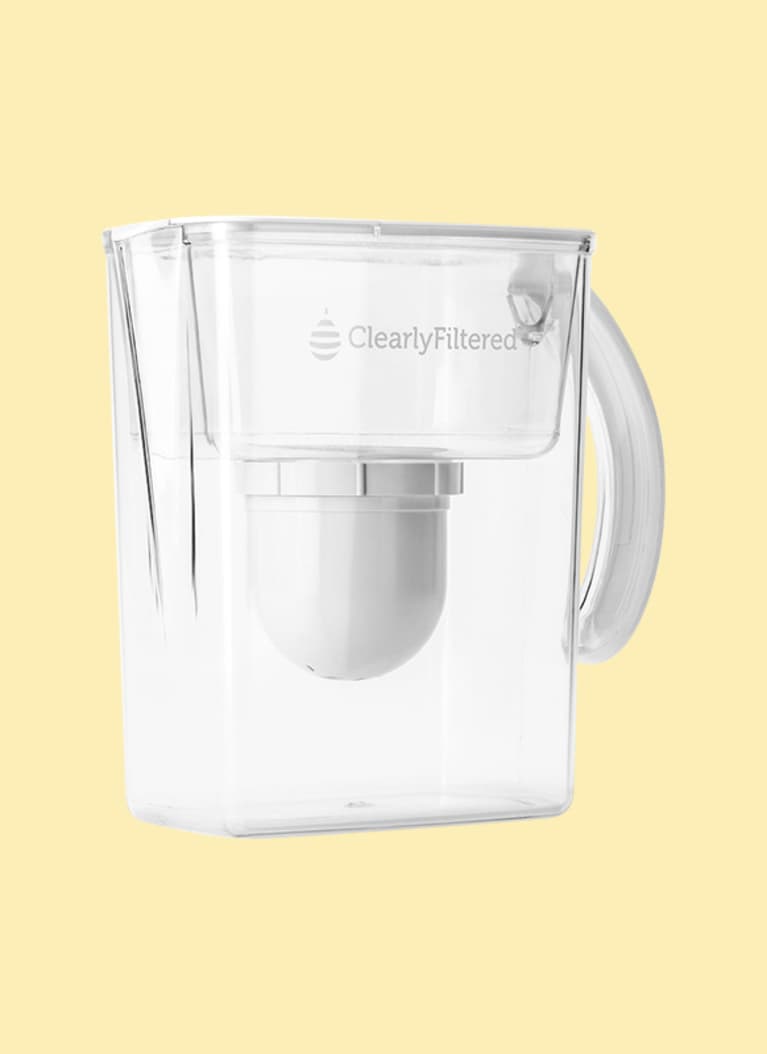 mbg creative + custom
TruDark Twilight Glasses
I'm obsessed with the TruDark Twilight glasses. My husband and I put them on 20 minutes before sleeping. They block blue light, stimulate melatonin production, and really program your brain to think it's time for bed. We've been wearing them religiously for the past month, and sleep is definitely better. I'm not waking up in the middle of the night, which is kind of a big deal for me because I'm expecting! These red ones are great because they block more light than the orange-colored glasses. Also—I get it—they're not the most stylish (after posting a video to Instagram while wearing them, people said my husband looked like one of the Avengers!), but they work.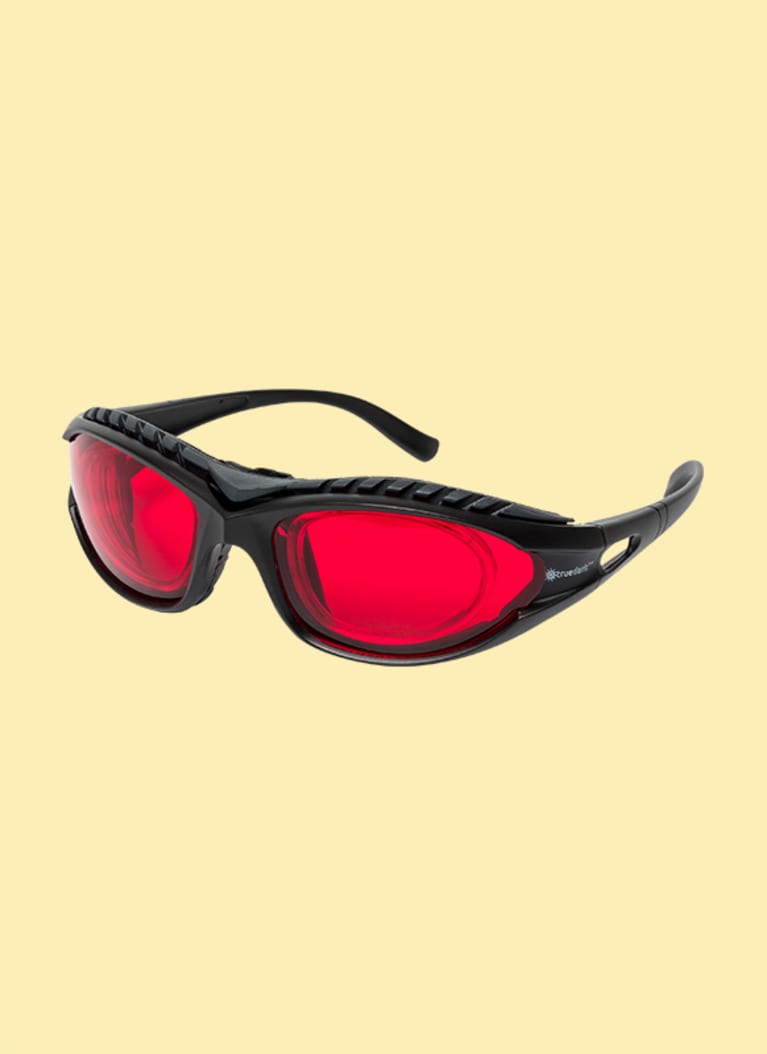 mbg creative + custom
Saffron Road Chipotle Chickpeas
Saffron Road makes loads of different crunchy chickpeas, and I am absolutely in love with the Chipotle flavor because it has a little kick to it. I love putting them on salads or just eating them by the handful. Since I've been pregnant, I've been having a lot of aversion to meat and I haven't been able to get my protein that way, so snacking on these and other plant-based proteins throughout the day is a great way to hit my quota. They're also a great way to satisfy my salt cravings while still being surprisingly low in sodium.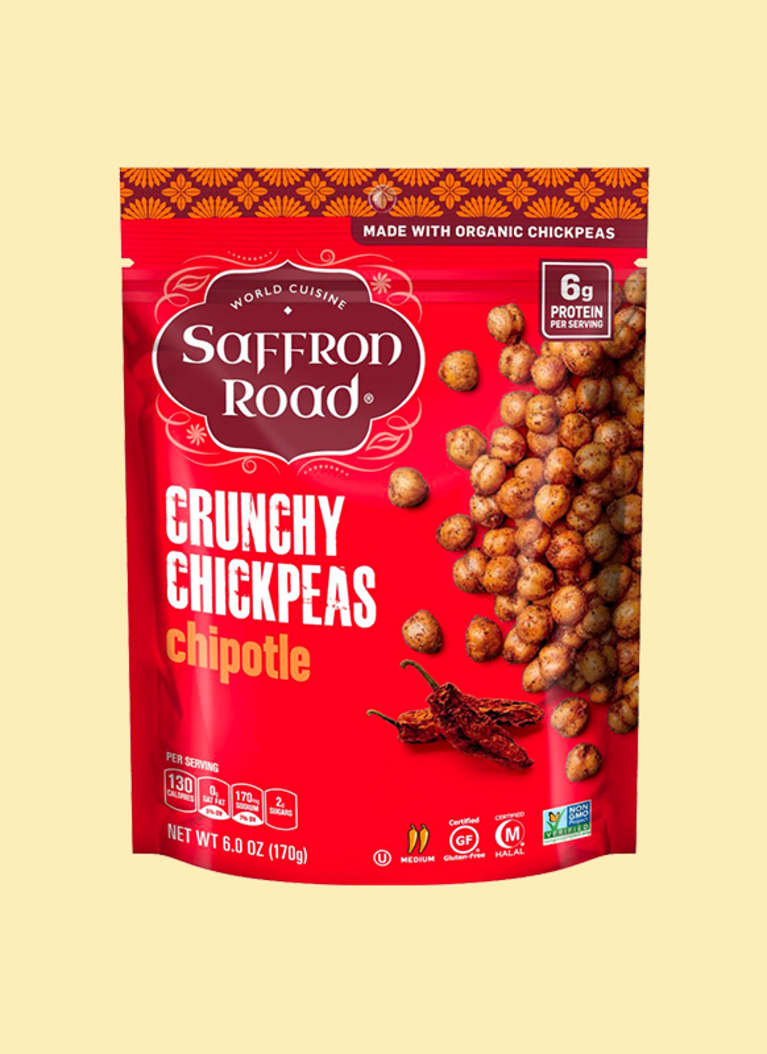 mbg creative + custom
Dickinson's Original Witch Hazel
I'm absolutely in love with Dickinson's witch hazel, and I use it in my daily routine, mainly because it's good for clarifying pores, removing excess oils, and decreasing inflammation while soothing skin and not being overly drying. For me, I've struggled with hormonal acne as an adult, and now that I'm pregnant again, my breakouts have been more frequent. So this really comes in handy for calming my skin in a way that's as natural and safe as possible.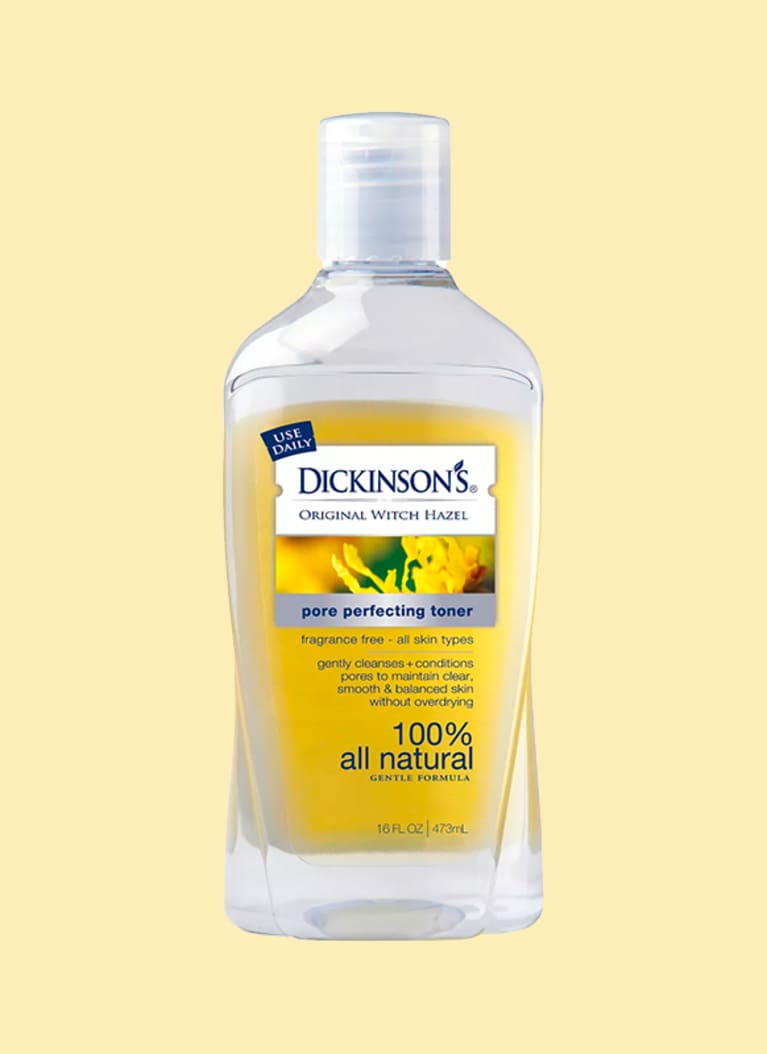 mbg creative + custom
Epica Milk Frother
I have been craving lattes a lot during this pregnancy, but I don't always have time to stop at a cafe, nor do I want to spend $5 a day! So I ordered this Epica Milk Frother, and I've been making my own decaf lattes every day, which taste absolutely amazing (seriously, as good as a coffee shop). Pro tip: Almond milk froths better than coconut milk and tastes the same. I can't wait to make matcha lattes postpartum and experiment with golden milk and other lattes.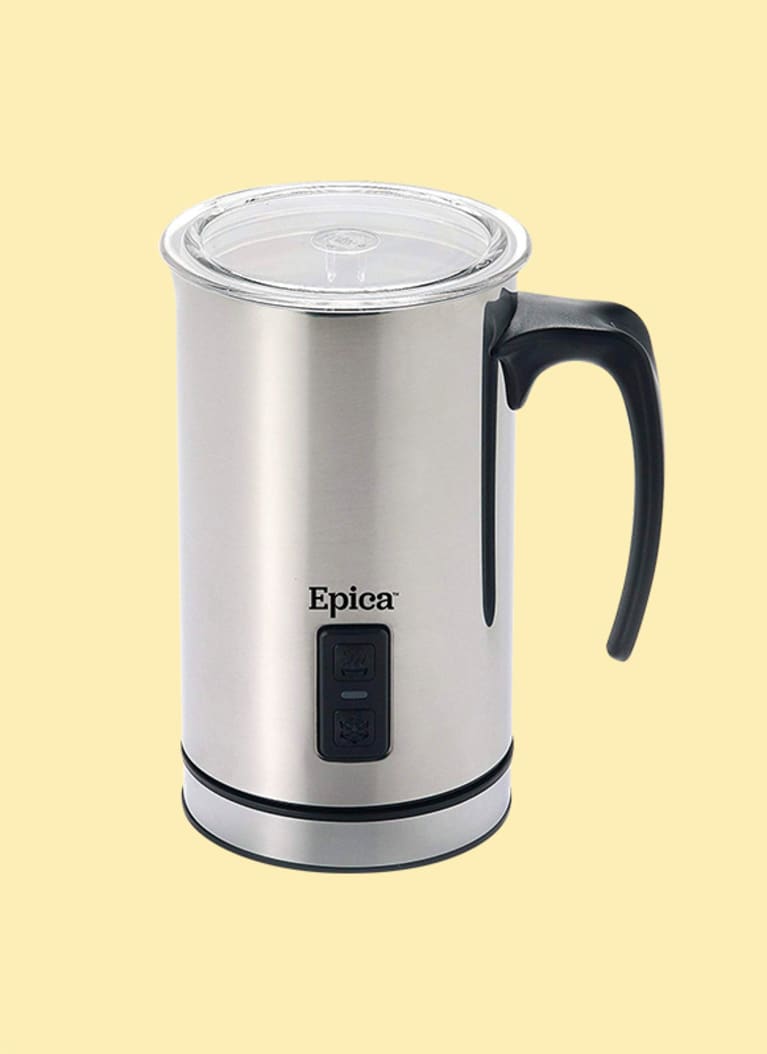 mbg creative + custom