5 Real Reasons People Cheat (No, It's Not Just 'Because They're A Bad Person')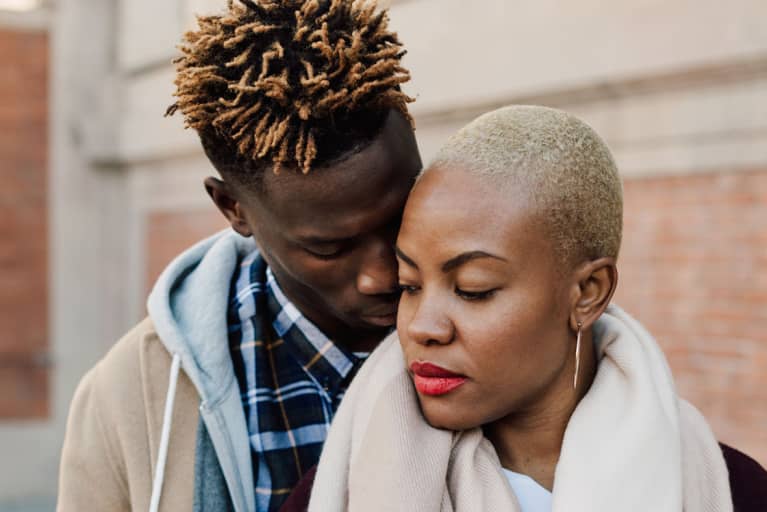 We love to hate a cheater.
That overwhelming societal disdain for infidelity can make it extremely difficult to accurately assess a particular affair and really understand why it's happening—especially if you're the one who cheated.
There may be no easy answer to the question of why a person cheats, but the truth is, most cheating behavior actually falls into one of the following five categories:
First, most people cheat because they have the opportunity. Lots of affairs start out as casual relationships with friendships and work buddies. The people you spend the most time with, the ones you text with, email, send photos to, and tweet and Snapchat with, inevitably become the ones you share your most intimate feelings with and eventually the relationship can become emotional and, for some, sexual affairs.
2. Wanting to be a different person.
Cheaters are not necessarily looking for someone else; they are looking to become someone else. A person may be cheating because they like who they are when they're with their affair partner. They might feel sexier, smarter, more charming, and more alive when they cheat. With their spouse at home, they might feel invisible, dull, boring, or old. An affair can counteract a person's negative self-talk, through no fault of their partner, although a person who cheats may blame their partner, thinking their partner "makes" them feel this way.
A person who cheats may be in a can-opener relationship. They may, even unconsciously, really want out of their current partnership, but they just don't know how to do it. Some people swing from branch to branch, going from one relationship to another, to assure themselves that there will be someone waiting for them on the other side of a breakup.
A can-opener affair can also be a way to get your partner to break up with you, so you can avoid being the bad person.
4. Sending a wake-up call.
Sometimes an affair is a "wake up or break up." A wake-up-or-break-up affair, once exposed, pushes your partner to pay attention. It can change your partner's mind about you, about your sex life, and about how they treat you. And it can determine the future of your relationship. Some couples will even report that the affair was "the best thing that ever happened." After an affair recovery, couples talk more honestly about what they really want in their relationship and in their sex life.
A person may be cheating because they're looking for excitement, intensity, adventure, and fun. The illicitness and forbidden nature of cheating is, in itself, a turn-on for many people. There are 60 million members who have joined Ashley Madison, the website for married people to seek out other married people, since its inception. Currently, almost 15,000 people are signing up a day (half of whom are women). There is something provocative about the titillation of forbidden love.
If you've been cheated on, you'll likely be spending a lot of time grieving and wondering why this happened. It's important not to blame yourself no matter what you want to do with your relationship moving forward. Whether you stay and make it work or decide you want to end the relationship, it's helpful to try to understand the real reasons your partner may have cheated. Clarity can be the key to healing.
If you are in an affair and not sure why you cheat, it can be hard to make sense of your own behavior. You might question your own integrity and wonder how you could be doing this to someone you still care about. Compartmentalizing your relationships and trying to balance these parts of your life can be stressful. Your friends and family may judge you and accuse you of being a bad person.
But not all cheaters are trying to hurt their partner. Most people who cheat are looking for something. The important thing is to spend some time thinking about why you cheat and what you're looking for.
Even cheaters can live in integrity moving forward. Tell the truth to yourself about what you are doing and what you really want. When you can do that first, then it will be easier to tell the truth to everyone else and make good decisions both for yourself and the people around you.
Want to turn your passion for wellbeing into a fulfilling career? Become a Certified Health Coach! Learn more here.