The 12 Best Clean Nail Strengtheners Of 2022 For Brittle, Flimsy Nails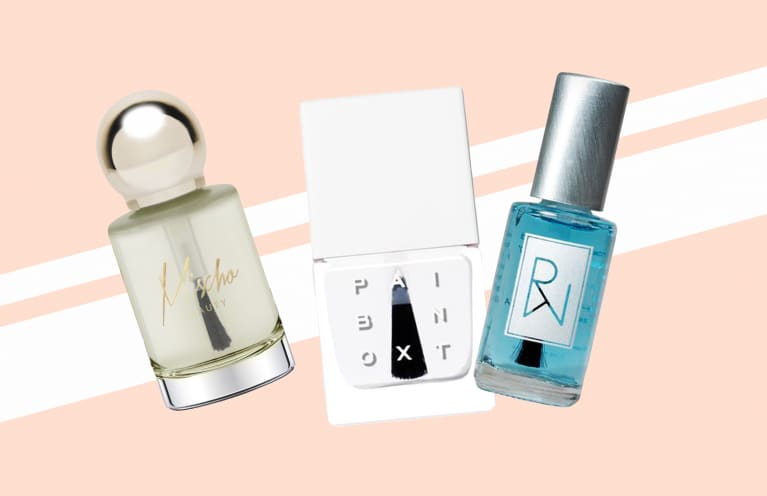 Our editors have independently chosen the products listed on this page. If you purchase something mentioned in this article, we may
earn a small commission
.
Nail strengtheners have come a long way: In fact, clean- and natural-leaning experts used to advise against them in general—Nadine Abramcyk, co-founder of clean salon tenoverten, once told us—since traditional nail strengtheners and hardeners typically contain formaldehyde. Fast-forward, and you can find tons of natural-leaning nail-strengtheners commanding the market (also advertised as nail serums, treatments, or base coats) that boast plant-based ingredients, like vitamin E, olive oil, garlic, and tea tree, to effectively bulk up the nails.
Before filling you in on our list of favorites, we should note that strengthening your nails is not, by any means, a quick fix. Ultimately, it takes more than a single swipe of base coat—it may require both standard nail care practices (like hydrating the cuticles, monthly maintenance, UV protection) and internal strategies (like collagen and biotin supplements) to help the nails truly bounce back.
In other words, the best "nail strengthener" is actually a holistic, inside-out approach to feed the nails with healthy ingredients. But if you've followed all the to-do's for brittle nails and need a little superficial strength? Totally understandable—see our selects below.
sundays B.04 Ridge Filler Base Coat
A long-lasting base coat that fills in any vertical nail ridges while it primes the nails for polish. Your lacquer of choice will look even on the surface (no grooves or bumps), and it simultaneously repairs the nail plate.
B.04 Ridge Filler Base Coat, sundays ($18)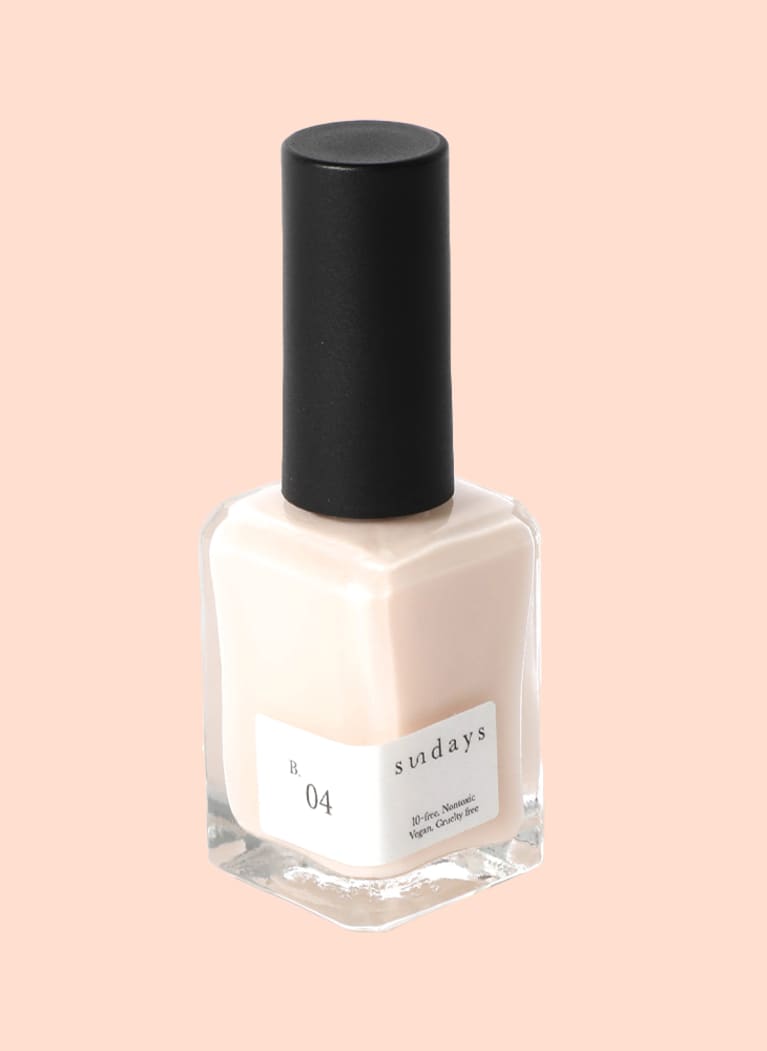 mindbodygreen
Paintbox Like Glass Nail Lacquer
Seal painted tips with this shiny top coat, or use the glossy formula on natural nails for a protective sheen. Part of strengthening your nails is sticking to polishes with nourishing, conditioning ingredients, and this number provides a patent-leather finish without sacrificing the health of your nails.
Like Glass Nail Lacquer, Paintbox ($22)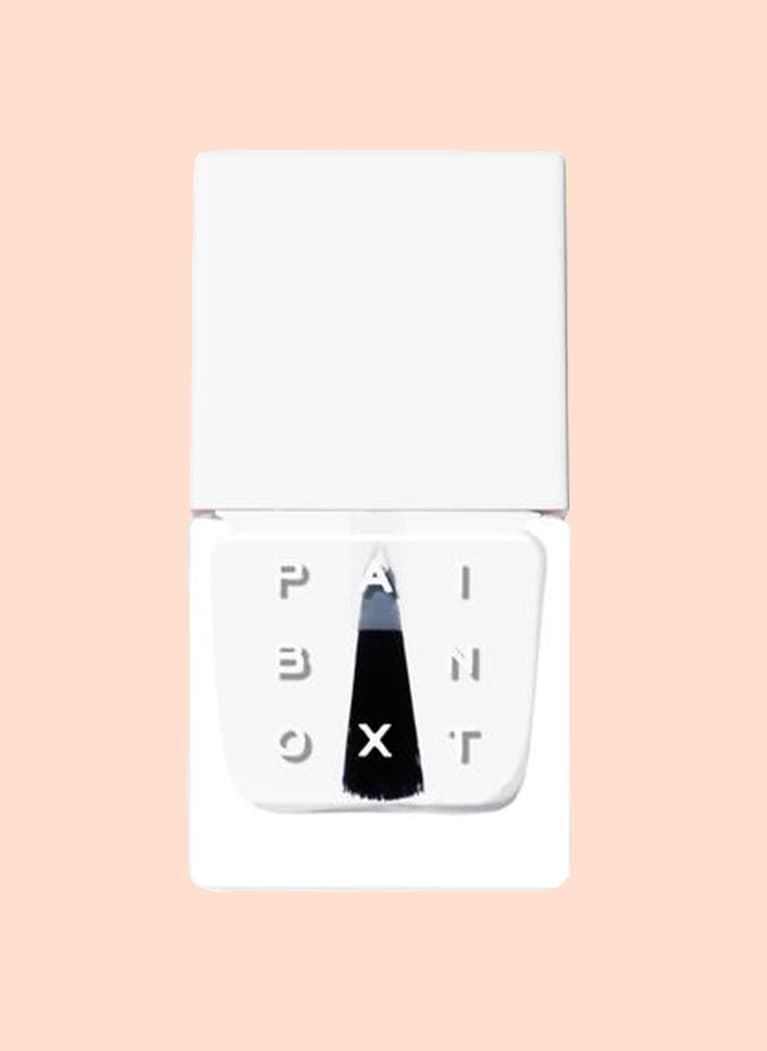 mindbodygreen
Orly Nail Armor
A win-win scenario with this ridge filler: On its own, the formula coaxes soft, brittle nails back to life—and when you apply it under polish, you'll have a flawless color payoff.
Nail Armor, Orly ($12)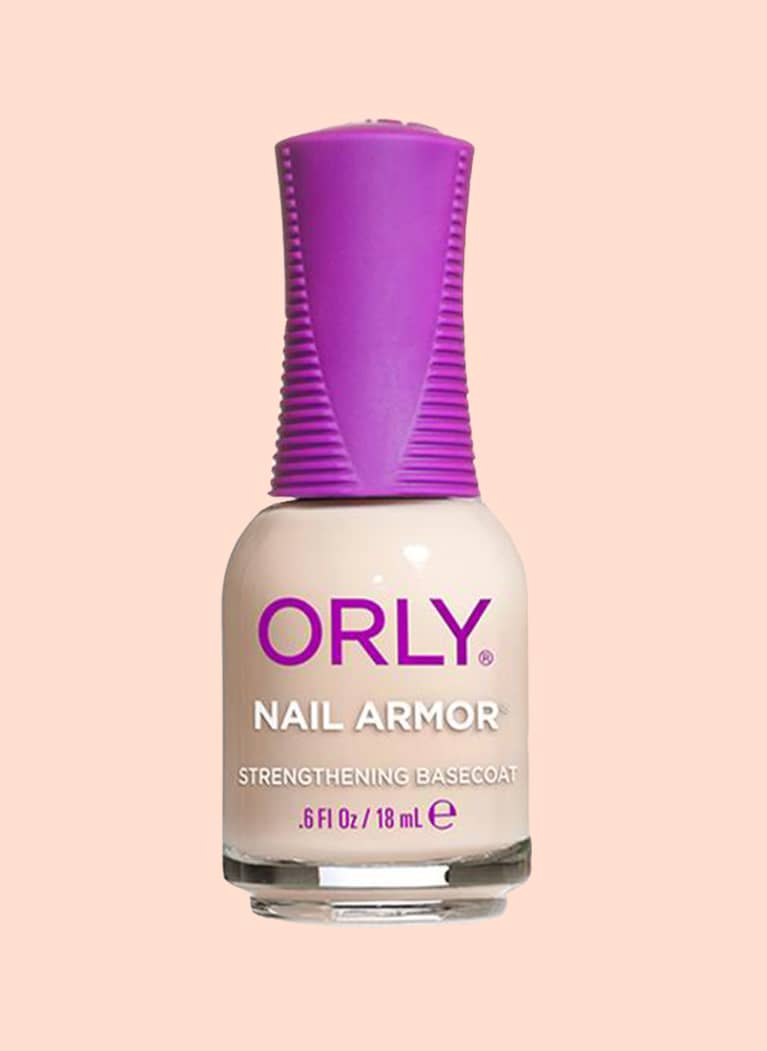 mindbodygreen
JinSoon HyperRepair
This super-nourishing nail treatment is filled to the brim with nail-healthy actives: There's glycolic acid (which research has shown can help with restoring nail strength), malic acid, and lactic acid, to gently exfoliate and rejuvenate the nail plate; then there's a host of antioxidants—vitamins C, E, and B5—to hydrate and protect. Swipe it on whenever your nails need some extra love.
HyperRepair, JinSoon ($22)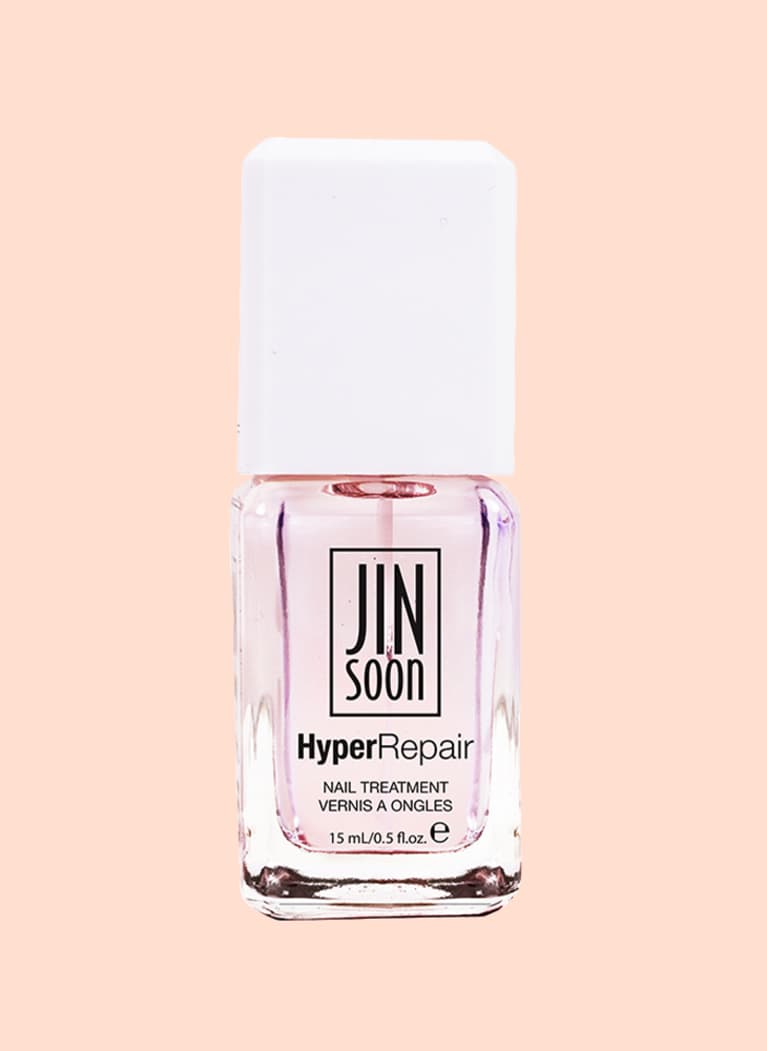 mindbodygreen
Rooted Woman Foundation
A base coat formulated with prickly pear water, coconut, and castor oil that's deeply hydrating and replenishing. White spots, where?
Foundation, Rooted Woman ($15)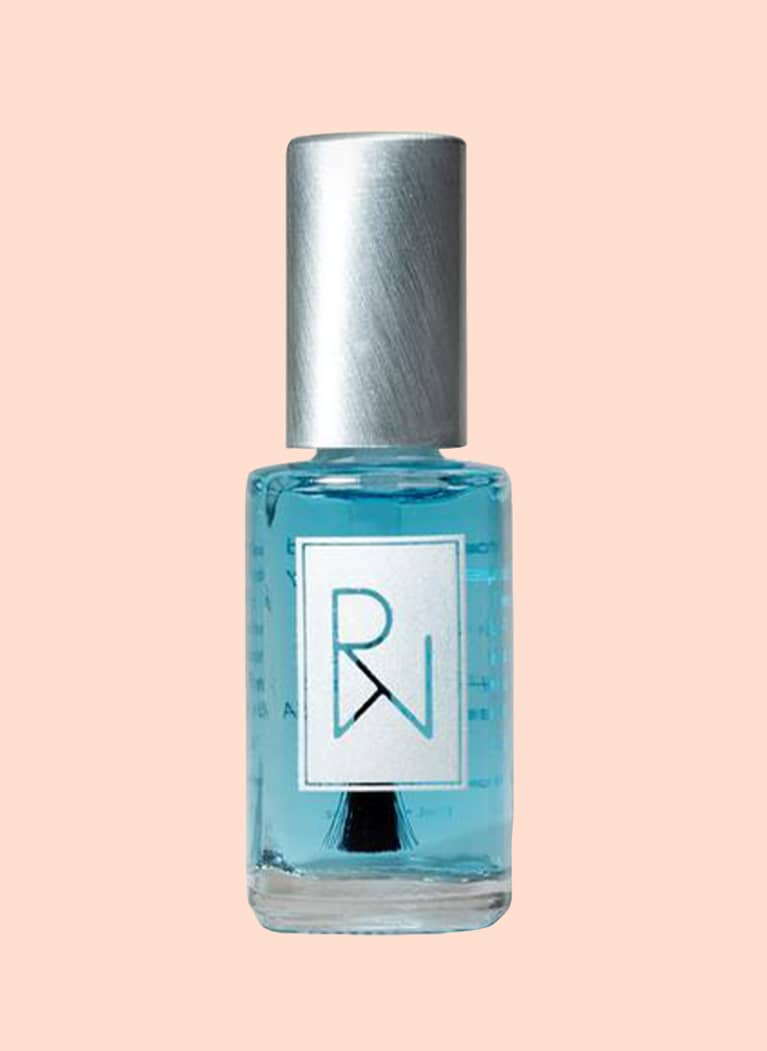 mindbodygreen
Mischo Beauty Nail Elixir Cuticle Oil
Cuticle oil is a mainstay for healthy nail care—strong nails are happily moisturized, after all. This elixir contains coconut, jojoba, and grapeseed oils to keep the nailbeds supple and smooth.
Nail Elixir Cuticle Oil, Mischo Beauty ($23)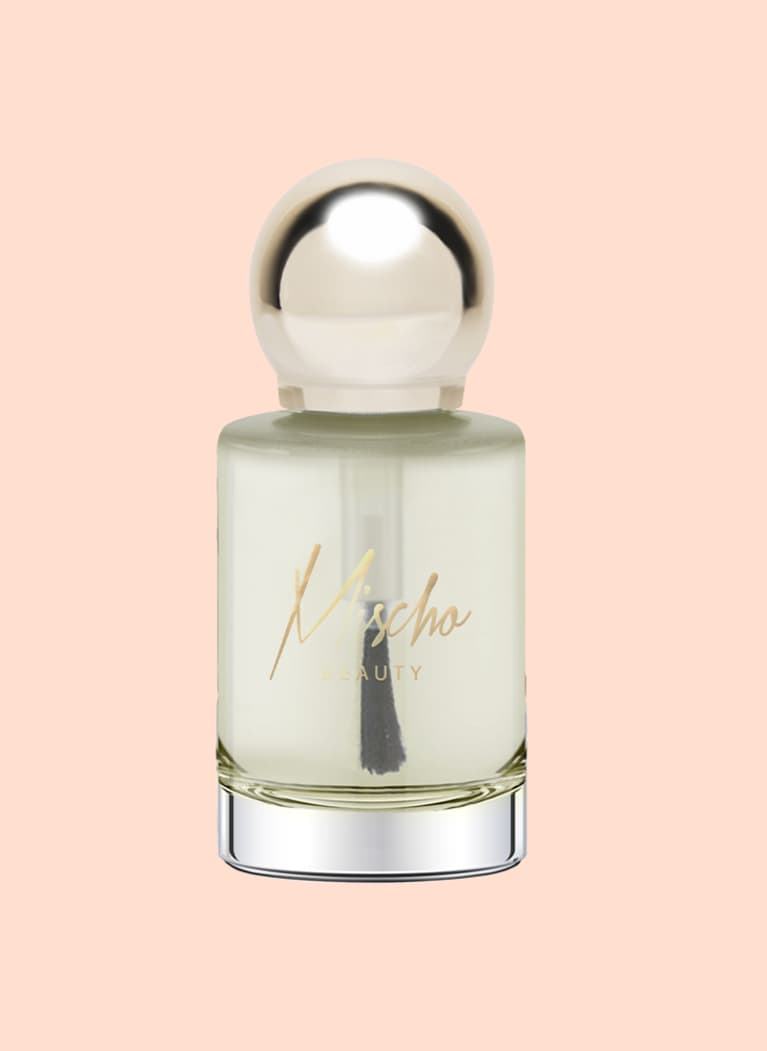 mindbodygreen
Côte Growth with Garlic Base Coat
Remember when we mentioned garlic as a clean nail-strengthening ingredient? That's because it has antifungal and antibacterial properties that experts have claimed can help aid nail-growth. As Mary Lennon, co-founder of Côte, once told us, "Garlic is naturally fortified with selenium... This protects the body from damage caused by free radicals and infection and basically assists in improving nail growth and health."
Growth with Garlic Base Coat, Côte ($21)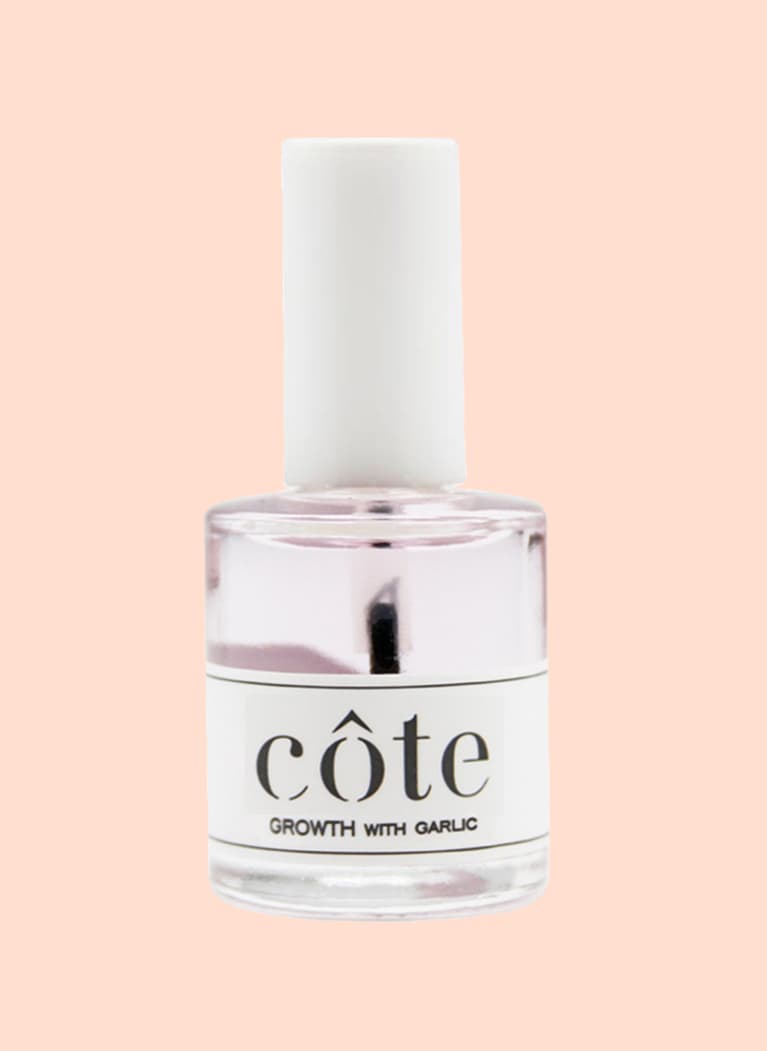 mindbodygreen
tenoverten The Rehab Reparative Base Coat
This strengthening base coat contains celery seed extract, which may have antioxidant properties, according to one study, tea tree oil (a natural antiseptic), and horsetail extract—which has been found to help manage nail psoriasis. If you're in the market for some major recovery (you're doing some damage control from gel or acrylics, perhaps), this is your go-to.
The Rehab Reparative Base Coat, tenoverten ($18)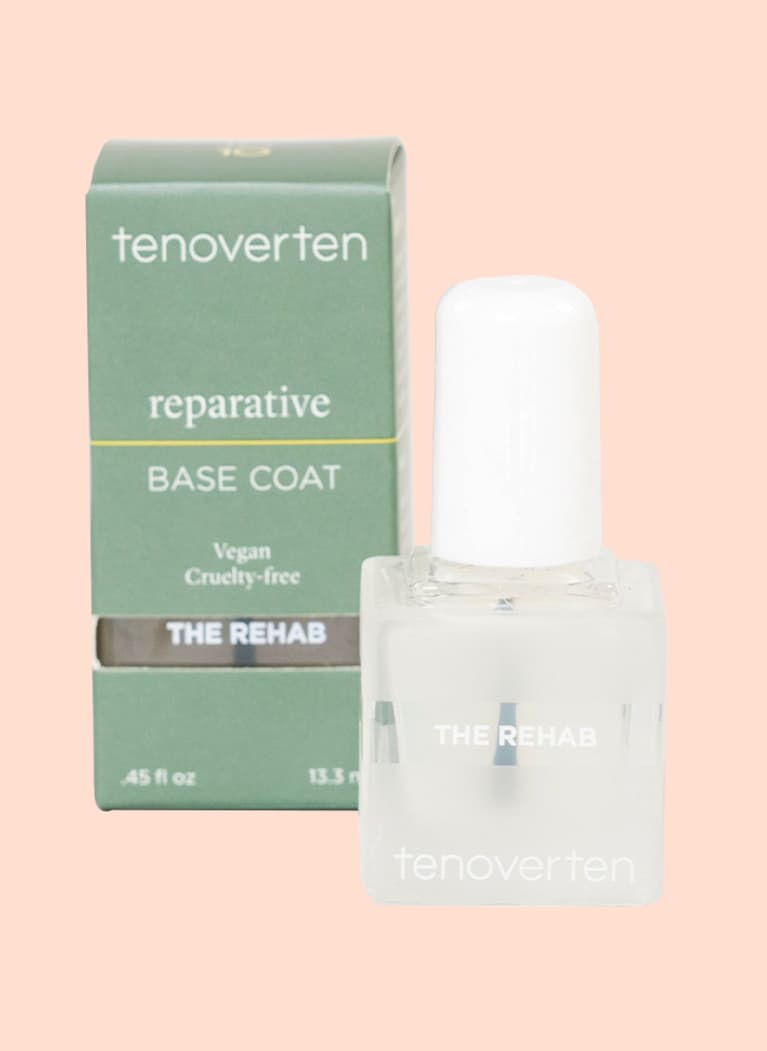 mindbodygreen
Butter London Victoria Plum Jelly Preserve Strengthening Treatment
This treatment dries down to a sheer plum color, for those in need of some nail repair who can't bear the thought of leaving nails, well, bare. Along with the jelly-like hue, it has hydrolyzed keratin, tea tree oil, antioxidant-rich açai berry, and vitamin E to replenish, moisturize, and protect.
Victoria Plum Jelly Preserve Strengthening Treatment, Butter London ($18)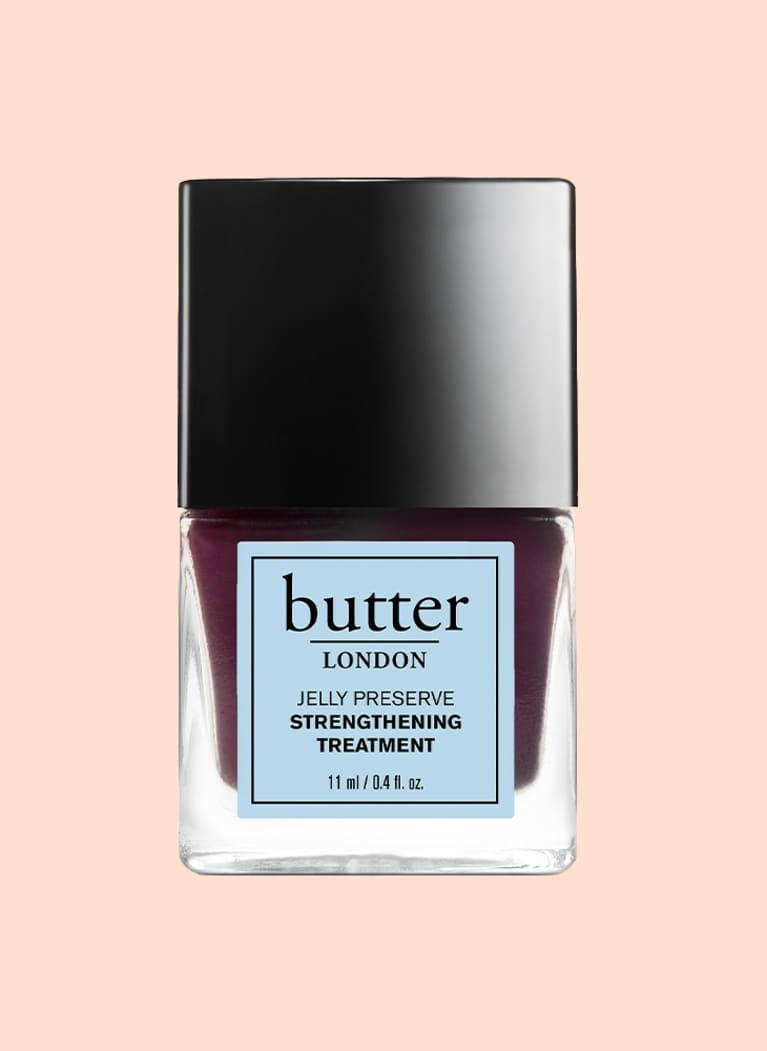 mindbodygreen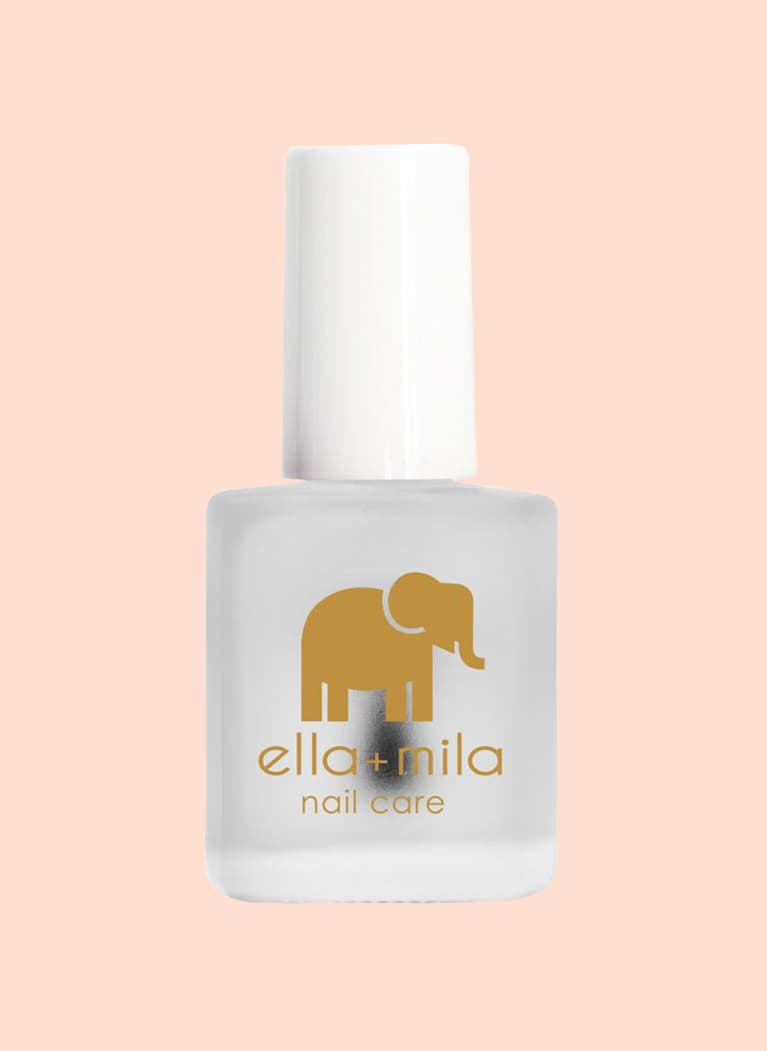 mindbodygreen
Zoya Get Even Ridge Filler Base Coat
This ridge filler evens out texture with ease, and it even helps bind flakes on the free edge (bye, peeling nails). A mainstream clean classic that doesn't disappoint.
Get Even Ridge Filler Base Coat, Zoya ($10)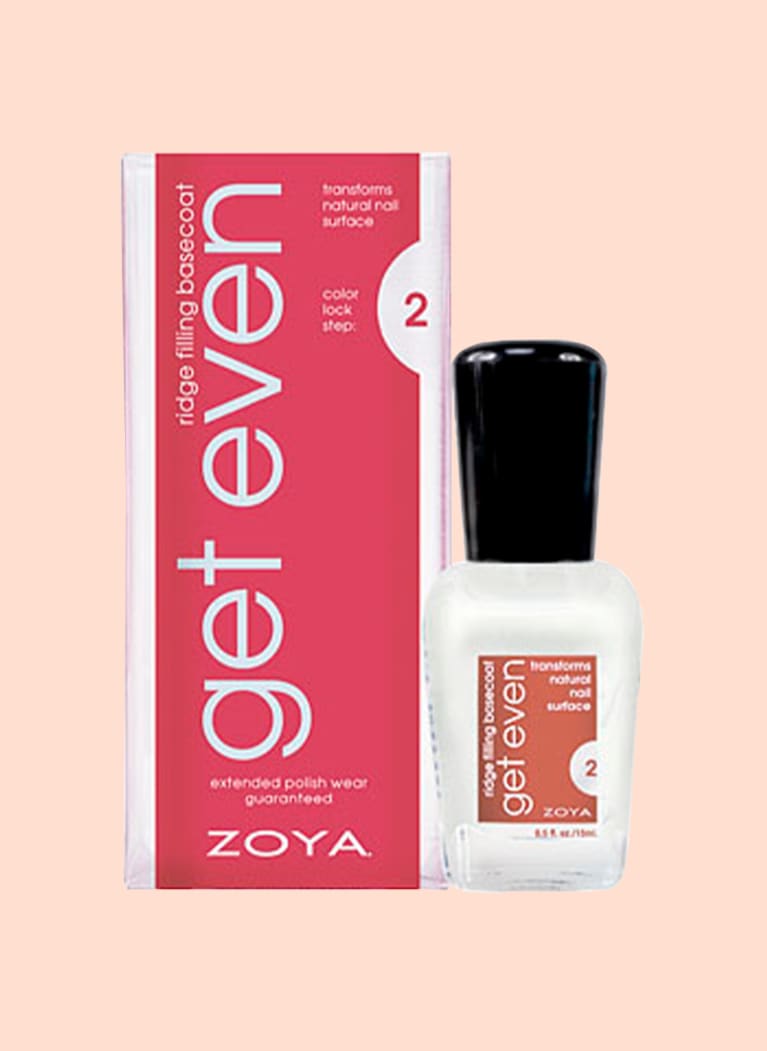 mindbodygreen
Janet & Jo. Jack of All Trades Basecoat
This 10-free strengthener imparts a healthy glow to your nails, even without polish—think flesh-toned nail plates and smooth-to-the-touch tips. Plus, it's housed in a gorgeous, vanity-worthy bottle—keep it on your bedside, and apply it whenever your nails feel thirsty.
Jack of All Trades Basecoat, Janet & Jo. ($18)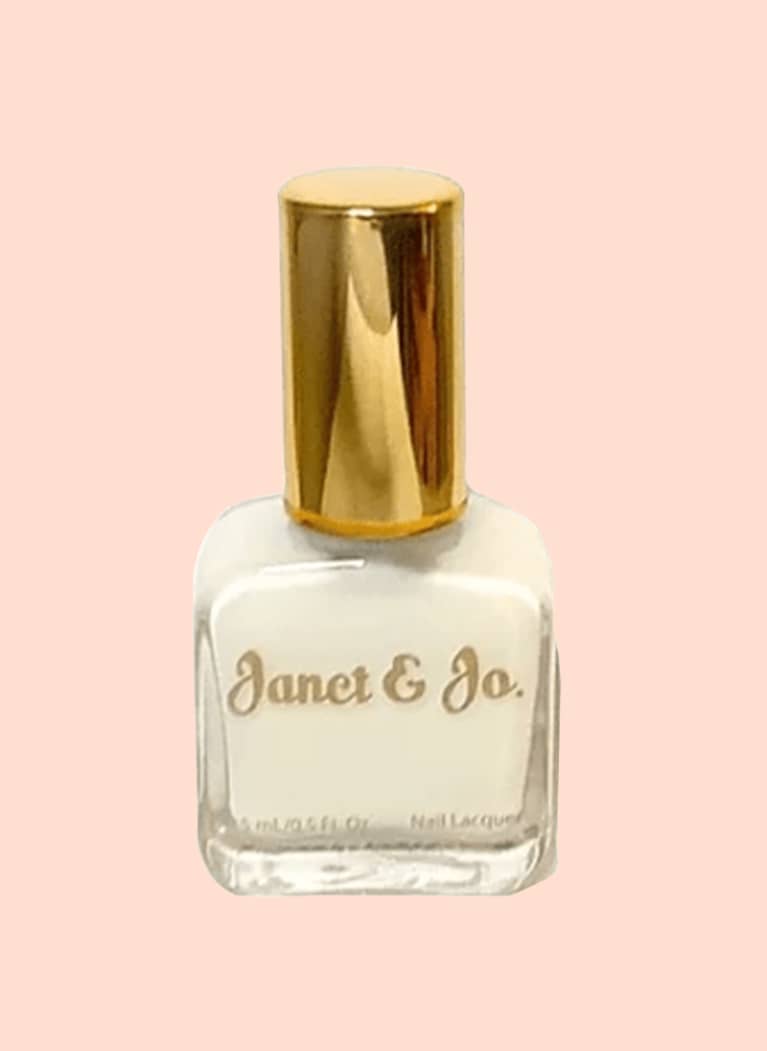 mindbodygreen
And do you want to turn your passion for wellbeing into a fulfilling career? Become a Certified Health Coach! Learn more here.