Mycobiome Communities 101: Their Effect On Health & Disease

Microbiome Researcher
By Mahmoud Ghannoum, Ph.D.
Microbiome Researcher
Leading microbiome researcher Dr. Mahmoud Ghannoum is the director of the Center for Medical Mycology at Case Western Reserve University and the Co-Founder of BIOHM Health.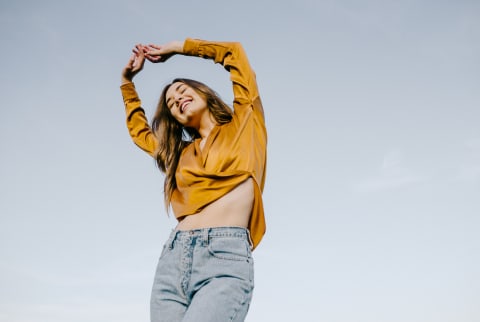 Image by Nicola Harger / Stocksy
May 15, 2023
The microbiome is a collection of microbes that live in—and on—the human body. Our relationship with the microbiome is symbiotic: We depend on them, and they depend on us. One hundred trillion microbes make up the microbiome of the human body—far exceeding the number of human cells. And these different microbial communities are constantly interacting on our skin, mouth, urogenital, respiratory, and digestive tracts (which contain the largest number and diversity of microbes).
For years, the term "microbiome" was synonymous with bacteria, and the vast majority of research investigating the microbiome focused only on the bacterial community (the Bacteriome). However, my research explores the idea that the microbiome encompasses different microbial communities in humans, including fungi (the Mycobiome), parasites, protozoa, amoebae, archaea, and viruses (virome).
Advertisement
This ad is displayed using third party content and we do not control its accessibility features.
Here's a summary of some of my research on the mycobiome—the diverse array of fungi living among us—and how to optimize yours for the sake of gut health, immunity, and overall well-being.
What is the mycobiome and what does a healthy one look like?
To identify the distinct microbiome profiles in healthy people1, my team of researchers analyzed fecal samples from thousands of individuals all across the United States. Each person filled in a questionnaire about dietary habits, lifestyle, sleep, stress, gastrointestinal symptoms, weight, and medical history. Subjects with chronic disease, overweight (BMI > 35 kg/m2), and on medications, etc., were excluded following the guidelines of the Human Microbiome Project.
These figures from our research show the bacterial and fungal profile that resides in the gut of healthy individuals: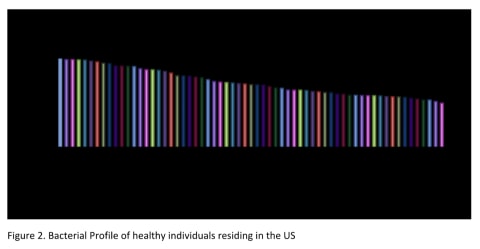 Image by Mahmoud Ghannoum, PhD / contributor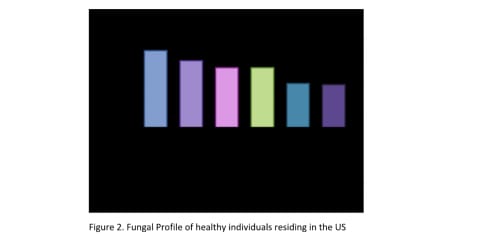 Image by Mahmoud Ghannoum PhD / Contributor
Image by Mahmoud Ghannoum, PhD / Contributor
Advertisement
This ad is displayed using third party content and we do not control its accessibility features.
Our results show that both beneficial (e.g., Faecalibacterium, Lactobacillus, Prevotella) as well as pathogenic (e.g., Serratia, Ruminococcus) microorganisms were detected in fecal samples of healthy subjects. Similarly, the fungal profile has both beneficial (e.g., Galactomyces, Pichia) and pathogenic (e.g., Candida albicans) microorganisms.
Figure 3 shows that even though subjects included in the study were healthy, their microbiome clustered together into three different groups (Groups 1, 2, and 3). Each group shares a similar microbiome profile: Individuals in Group 1 shared a healthy microbiome profile, while those in Group 2 had elevated levels of harmful bacteria (Proteobacteria2). Finally, Group 3 individuals have elevated levels of Firmicutes (associated with obesity3).
Analysis of fungal profiles of different groups showed that Ascomycota was the major fungal phyla, representing approximately 95% abundance in all groups. But what about the mycobiome component of these microbiome groups? In our analysis, not surprisingly, Candida species were the key players. The presence of Candida did not appear to be associated more strongly with any of the three groups—some of the microbiomes in each of the groups had high levels of Candida, and some did not.
It is important to remember that Candida are normal inhabitants of the human gut—many people have Candida albicans, C. glabrata and sometimes C. tropicalis and C. parapsilosis, and these people can be perfectly healthy. However, when Candida was present and elevated (as often happens after a course of antibiotics, or with immune system problems or gut permeability issues), the subjects tended to have an overgrowth of this fungus.
The importance of a healthy mycobiome
The interactions between bacteria and fungi in the microbiome can be complex and involve several mechanisms. And this interaction can significantly impact our health. Therefore, it is important to investigate both communities to fully understand the complex interactions between microorganisms and their roles in maintaining health and preventing disease. The interactions between fungi and bacteria can impact:
Gut health: Both fungi and bacteria play a critical role in maintaining gut health, with an imbalance in either community leading to various gut disorders4 and associated symptoms including bloating, gas, and diarrhea. In addition, imbalances in the gut bacterial and fungal communities have been linked to several gut disorders (inflammatory bowel disease5, irritable bowel syndrome, and colorectal cancer6).
Immune function: The interaction between bacteria and fungi in the gut can also influence our immune function, leading to changes in the inflammatory response. For example, an imbalance in the fungal and bacterial communities can lead to an overactive or underactive immune response, which can contribute to various immune-related disorders7.
Advertisement
This ad is displayed using third party content and we do not control its accessibility features.
The takeaway
The microbiome is composed of diverse bacterial, fungal, and viral8 (bacteriophage) communities. Effective management of microbiome-related diseases calls for a more comprehensive understanding of the impact of the microbiota on host health and disease, which requires insight into intra- and cross-kingdom interactions among members of the microbiome, as well as microbial-host interaction. For actionable ways to optimize your mycobiome, tune into my episode on the mindbodygreen podcast.
Advertisement
This ad is displayed using third party content and we do not control its accessibility features.

Mahmoud Ghannoum, Ph.D.
Microbiome Researcher
Mahmoud Ghannoum, Ph.D. is widely considered the leading microbiome researcher in the world. With a master's in medicinal chemistry and a doctorate in microbial physiology, both from Loughborough University, Ghannoum lectures at many institutions on the microbiome and his breakthrough research in the probiotic space. He is the scientist who named the mycobiome, and is the co-founder of BIOHM, the first company to engineer products and tests to address the total microbiome of both bacteria and fungi, allowing consumers to maintain total digestive health. He is based in the Cleveland, Ohio area.

Ghannoum is responsible for making the breakthrough discovery that bad bacteria and bad fungus work together to create digestive plaque (a discovery covered globally by outlets such as CBS News, Scientific American, Forbes and USA Today). During his career, he has published several books on fungus and over 400 peer-reviewed scientific papers. His work has been cited almost 18,000 times by other scientists, and he's received over $25 million in funding for his research from the National Institutes of Health.