5 Tricks & Angles That'll Spice Up Your Classic Missionary Position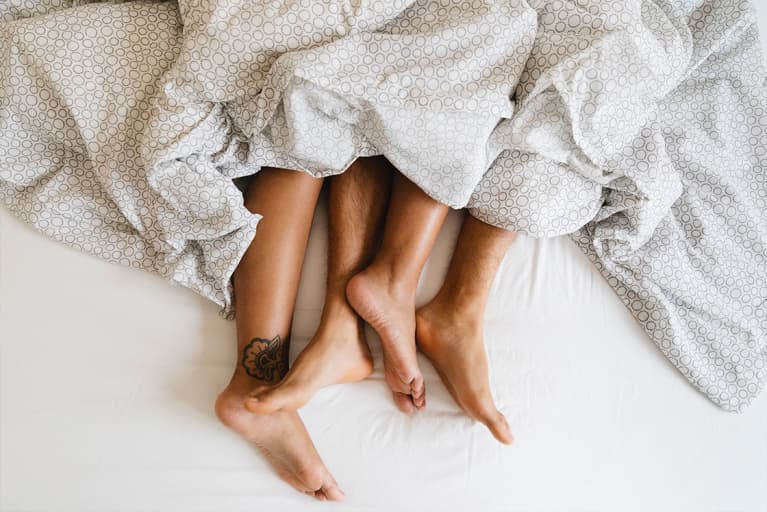 Our editors have independently chosen the products listed on this page. If you purchase something mentioned in this article, we may
earn a small commission
.
Good ol' missionary. Often overlooked in favor of jazzier positions, the classic missionary position still has plenty to offer. Read on for insight into how you can maximize the pleasure of this sex staple.
Traditionally, the missionary position is a heterosexual sex position wherein the man lies on top of the woman face-to-face and penetrates her vaginally. In the contemporary sense, it can be two people of any gender having penetrative sex while lying one on top of the other face-to-face. The goal is to achieve the confluence of penetration, bodily contact, and eye contact.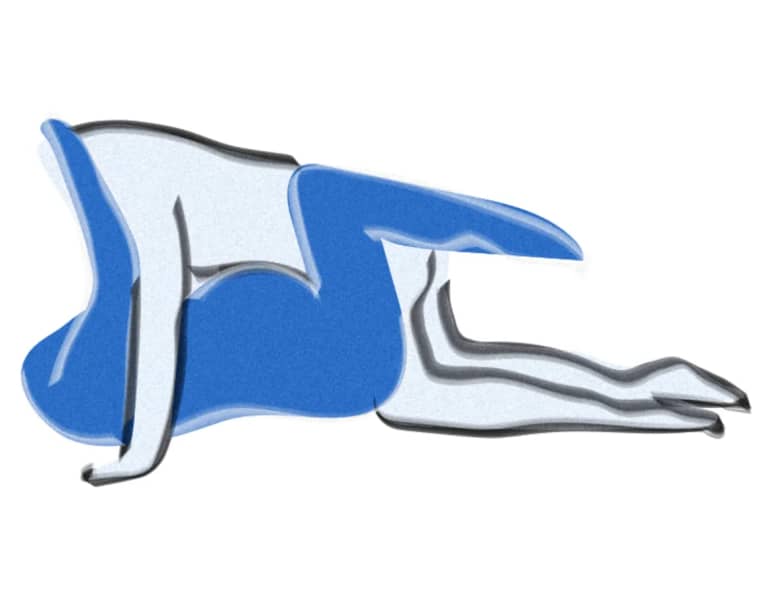 The missionary position is so named because it was once preached by Christian missionaries as the most godly way to have sex, according to sex therapist Aliyah Moore, Ph.D. Missionary has therefore over the years obtained somewhat of a reputation as a slightly prudish or uninventive sex position, despite the fact that it has a range of intimate and hot benefits.
Benefits of the position:
It can allow for heightened intimacy.
Unlike positions such as the 69 position or doggy style, missionary provides an easy route to intimacy. When in missionary, you're in the perfect position to caress each other's faces, softly make out during intercourse, and simply delight in the sight of your partner's face. Missionary gives you the opportunity to really be present with and "see" each other.
"Missionary is an excellent position to explore when you are tired after a long day's work and want to connect with your partner and experience pleasure without putting in too much effort," explains sexuality and relationship coach Niki Davis-Fainbloom. Not every day can be the day for athletic and experimental positions. Sometimes you just want to scooch up close to your partner and have sleepy sex. Missionary is perfect for those times.
It lets you focus on pleasure.
The person being penetrated in missionary doesn't need to do much, and this can be really freeing for those who are self-conscious during sex or who don't want to feel pressure to "perform." Lying back and just focusing on how good it feels to be so close to your partner can be very liberating.
It's ideal for when you're injured.
So you went too hard at squash or Pilates, and now you're aching and your knees hurt. Missionary lets you take the load off and still get some good loving. It's important not to push yourself if your doctor has told you to take it easy, but if you're just not up to the energetics of doggy, for example, missionary can be a great rescuer for the bottom partner.
It can be used as a tantra tool.
Missionary can be well-suited to those who would like to explore a more meditative way of having sex. This is because it can be maintained for a long period of time without much effort and involves a lot of skin contact and sustained eye contact, says Davis-Fainbloom. If you're looking to up the intimacy in your sex life, missionary could be the way to go.
Tips and techniques to optimize pleasure:
"If the bottom partner has a vulva, it can be very arousing if the top partner moves their whole body a little farther up on their partner's body toward their head and uses what's called the coital alignment technique," explains AASECT-certified sex therapist Sari Cooper. "This technique stimulates the clitoris and the clitoral shaft when the top partner presses their pubic bone down on the bottom partner's body."
Mix up missionary a little bit by shifting positions. "Instead of the usual penetrating partner on top, you and your partner should be on your sides, facing each other. The penetrated partner drapes their leg over their partner's hip for deeper penetrations while both partners keep their eyes locked on each other," suggests Moore. Alternate between side-by-side and traditional missionary to give the top partner a little bit of a break.
Missionary is simple to get into and maintain, which means that you both have plenty of mental space and physical ability left over for trying new things. For example, if the bottom partner has a vulva, they can use a hands-free vibrator for a combination of external and internal pleasure.
"A toy like the Eva by Dame that folds in on the labia to vibrate without needing either partner to hold it in place can increase clitoral stimulation and increase the bottom partner's ability to orgasm during penetration," recommends Cooper. You could also use a vibrating cock ring as a great way to increase pleasure for both parties. (Find a list of our top sex toys for couples here.)
4.
Engage other erogenous zones
Penetration doesn't have to be the star of the show in missionary. The bottom partner has their hands entirely free and can use them to stimulate other erogenous zones. For example, you can try pinching or tweaking your partner's nipples, says Davis-Fainbloom, or you can engage your brains (the most important erogenous zone!) and focus on dirty talk. Enjoy the juxtaposition between the romantic positioning of missionary and the filthy lines you exchange with one another, she recommends.
Using a pillow or sex wedge to lift the bottom partner's hips can really make a difference. "It provides deeper penetration and the perfect lift to hit your G-spot (or prostate)," explains Moore. Play around with finding the precise perfect angle for you!
Remember that whether you're in the beginning throes of romance or have been married for 30 years, your sex life will only ever be as good as your communication. So make sure to be as honest and open as possible when discussing your desires. Ultimately, don't sleep on missionary—it's a truly versatile position with hacks for all occasions!