An Integrative Psychiatrist On The Mental Health Benefits Of Hemp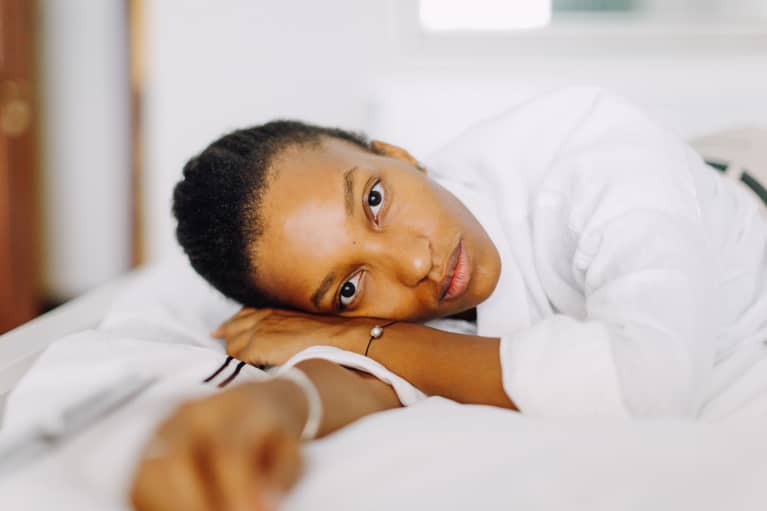 Our editors have independently chosen the products listed on this page. If you purchase something mentioned in this article, we may
earn a small commission
.
October 15, 2020 — 9:04 AM
What do you reach for when you're anxious? Be it a good book, a yoga mat, or a glass of wine, we all have our outlets—some of which are healthier than others. In his practice, clinical psychiatrist Scott Shannon has seen hemp serve as a relaxing remedy for patients, and one that comes with relatively few unwanted side effects, for several years.
The research on hemp for anxiousness and fear.
"It's one of our favorite tools we use in the office," Shannon tells mbg from his Colorado-based integrative practice. With amounting anecdotal evidence under his belt, Shannon set out to study the mental health potential of hemp-derived CBD in a more regimented way. Last year, his team published one of the first long-term clinical studies on CBD's potential in the psychiatric field.
The study tracked 103 of his clinic's patients, most of whom had a diagnosed anxiety or sleep disorder, as they added CBD to their existing treatment plans. Over the course of three months, they took 10 to 25 mg of CBD a day in capsule form and reported back on how it was affecting them. Though CBD's impact on sleep was inconclusive, it did seem to help with stress levels.*
"We found that anxiety dropped quickly, within a week, and stayed down for as long as people stayed in the study," Shannon says.* Furthermore, "it was well tolerated in all but three patients" and rarely caused side effects. Approximately 79.2% of patients had decreased self-reported anxiety scores based on the Hamilton Anxiety Rating Scale, which asks users to quantify feelings like anxiousness, fear, and tension on a scale of 1 to 4.
The findings, published in the peer-reviewed medical journal the Permanente Journal last year, support the mounting evidence that hemp products can be helpful for stress management, even when taken at relatively low doses.*
Current applications for the plant medicine.
OK, so this study found out that hemp could be helpful—but that was pre-pandemic, in 2019. While the world is a different place now, Shannon thinks it can still help take some of the edge off of everyday stress and anxiousness.
"It appears to be useful for that sort of generic stress," he says, referring to what they have nicknamed in his clinic "COVID-based distress" (coincidentally, also CBD). "It has a calming effect on a number of different brain centers."*
Of course, hemp alone won't solve the mental health epidemic that's brewing in our country and around the world. Those with diagnosed mental health conditions will need to work closely with their doctors to find a treatment plan that's right for them, and those with more generalized stress and anxiousness will get the most out of supplements when they pair them with other healthy practices like exercise, meditation, and Shannon's personal favorite, the occasional news fast.
Though more research still needs to be done on their long-term impacts, a growing body of evidence is finding that hemp products can deliver quick benefits for mind-body health. In particular, they seem to ease stress, anxiousness, and fear when layered onto existing mental health practices.*