Healthy Planet, Healthy You: December Climate News To Know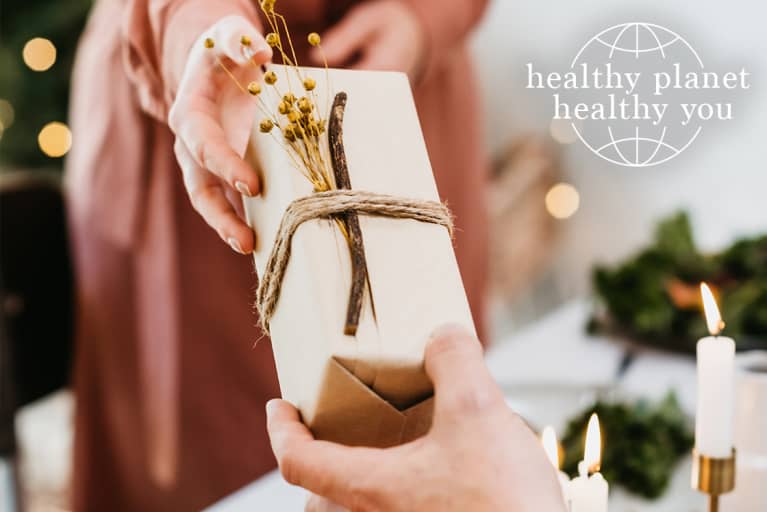 Our editors have independently chosen the products listed on this page. If you purchase something mentioned in this article, we may
earn a small commission
.
December 23, 2021 — 12:27 PM
Our new series Healthy Planet, Healthy You explores just how tightly human health and environmental health are intertwined—for better and for worse. Each month, we'll share the latest news on how nature can rejuvenate us on one hand and damage our health when it's not cared for on the other. We'll end with timely tips and tools to help you care for your environment so it can care for you.
1.
Eating a Mediterranean diet could be linked to increased environmental awareness.
That's the conclusion of a small study out of Turkey, which followed 395 people following the popular diet that centers fruits, vegetables, whole grains, beans, legumes, nuts, seeds, and fish but limits red meat and processed foods. The diet has been ranked the healthiest by U.S. News & World Report for the past four years and counting. And interestingly enough, those who more closely followed its whole foods approach also walked away with an increased awareness of the ecological footprints of their diet. This is just the latest indication that the healthiest diets for humans also seem to be the best for the planet. (Read the research here.)
2.
Could microplastics be connected to inflammatory bowel disease (IBD)?
A small study in China that compared 52 IBD patients with 50 people without digestive inflammation found that those with IBD had a higher concentration of microplastics in their feces. This is the first time such a connection has been identified—and though it doesn't necessarily mean that microplastics contribute to gut issues (it could just be that IBD causes people to retain more microplastics, for example), it raises questions about the health impact of the microscopic plastic particles that are now, ostensibly, everywhere. (Read the research here.)
3.
This one's for sure: The production of plastic harms our health.
We talk a lot about the threat of plastic waste, but the material's impact starts long before that. A new analysis in Nature underscores that the "health footprint" of plastic has doubled since 1995, and 6% of global coal electricity is used for plastics production. Harvard University estimates that air pollution from burning fossil fuels for the production of goods like plastic is responsible for 1 in 5 premature deaths around the world. This burden isn't felt equally. In this country, people of color are more likely to be exposed to all six major air pollutants than white people, regardless of income level. (Read the Nature analysis here.)
4.
Pollution seems to diminish some of the brain benefits of exercise.
Aerobic exercise boosts brain health in a number of key ways—but some of those may be negated if the exercise is done in an area with high air pollution, according to a newly published study on 8,600 participants. However, researchers say that the benefits of exercise still seem to outweigh the risks if you live in a polluted area. (Read the research here.)
5.
Looking at nature as you work can provide a mental boost.
On the plus side, interacting with nature—even if it's just from your desk—seems to pay dividends for your mental health. Using The Spheres, part of Amazon's Seattle HQ, as a case study, researchers found that nature contact in and near the office environment improved mental health by lowering stress, anxiety, and depressive symptoms.
The Spheres boast upward of 40,000 plants, making it an extreme example, but the team notes that any company can help foster better mental health among their employees by providing more opportunities to interact with nature at the office. (Read the research here.)
December focus: Celebrations.
These resources are here to help:
For a meaningful last-minute gift that won't get derailed by the supply chain, consider making a donation in your giftee's name to Clean Air Task Force, WE ACT For Environmental Justice, or another organization advocating for a healthier future for people and planet.