A Gut Doctor's Go-To Gut-Friendly Drink (No, Not Water)
Assistant Managing Editor
By Abby Moore
Assistant Managing Editor
Abby Moore is an assistant managing editor at mindbodygreen. She earned a B.A. in Journalism from The University of Texas at Austin and has previously written for Tribeza magazine.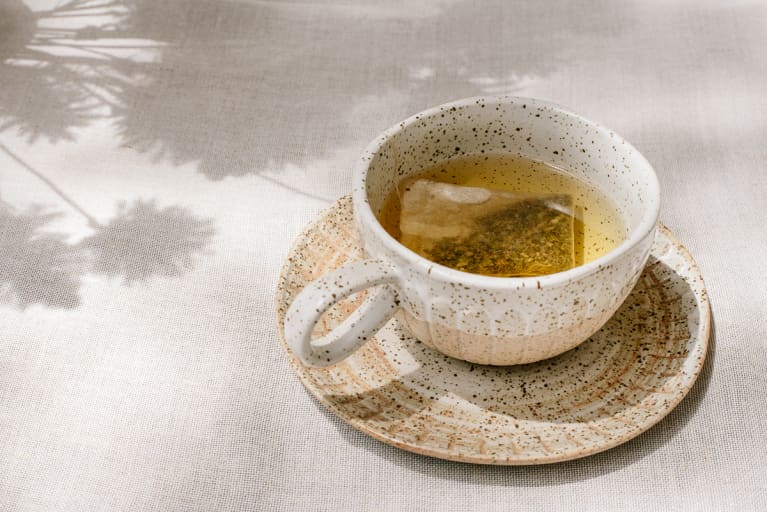 Now that the nights are longer and the sun is beginning to shine (hooray!), thoughts of warm comfort foods will soon be replaced with thirst-quenching drinks and snacks. While water is deemed one of the best ways to prevent dehydration and support overall health, it's not the only way.
When he's in the mood for something a bit more exciting than water, integrative gastroenterologist and mbg Collective member Marvin Singh, M.D., says organic jasmine green tea is one of his favorite gut-friendly beverages. Whether iced or hot, sipping on jasmine green tea is doing more good for your body than you might realize.
Benefits of jasmine green tea.
"Green tea is a great anti-inflammatory, gut-microbiome-friendly thing to include in your regular routine," Singh says. To make it even more soothing and flavorful, opt for a cup of jasmine green tea instead. Due to the gut-brain connection, many of the nutrients that make the beverage good for the gut also make it good for the brain. Plus, tea can count toward your daily water intake.