Experiencing Mental Health Issues For The First Time? A Neuroscientist Explains Why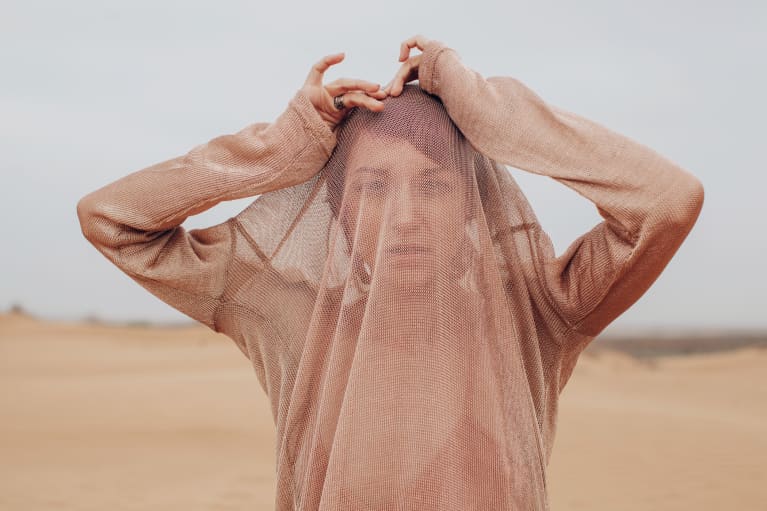 Feeling like you aren't quite yourself these days? Maybe you're keyed up, on edge, and have worrisome thoughts racing through your head? Or maybe you're feeling flat, uninterested, and disconnected from others. What the heck is going on? Are you just having a string of really rotten days, or is it something more serious?
You might be experiencing mental health issues.
Why are so many of us having mental health problems for the first time?
We all have a certain level of what I call "brain reserve." That's the extra cushion of brain function you have to help you deal with the curveballs life throws at you. In general, the more brain reserve you have, the more resilient you are. Here's a graphic to give you a better idea of what I'm talking about: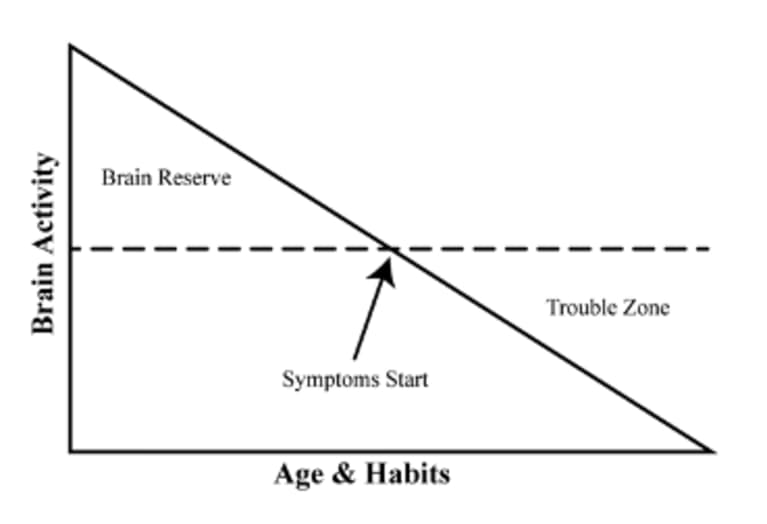 Your everyday habits either increase your brain reserve or drain it. If you typically follow a healthy routine but have adopted some unhealthy quarantine habits—day drinking, baking up a storm, endless Netflix bingeing—you may have lowered your brain reserve.
Higher stress + lower brain reserve = trouble.
If you're struggling for the first time, it's important to seek professional help. But don't let medication be the first or only thing you do to fight the bothersome symptoms.
Engaging in daily habits that boost brain reserve can also enhance mental well-being. This will look different for everyone, but I generally advise focusing on positive thoughts, to trigger a release of feel-good neurochemicals. Other practices—like hydration, sleep, exercise, and nutritious eating—can also have a positive impact on mental health.