We're Obsessed With These 7 Earth-Friendly Feng Shui Tweaks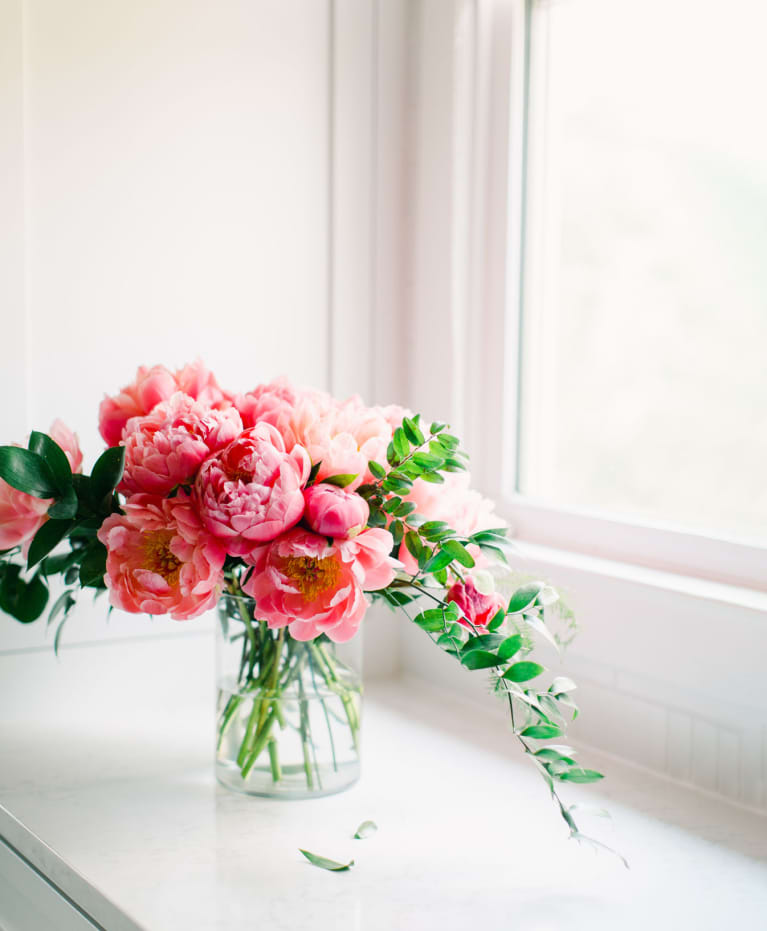 Feng shui helps you create a home that makes you feel at home. As a feng shui designer, I've seen firsthand how when our physical surroundings make us feel grounded and secure, the rest of our life can open up and flourish as a result.
And one of the most powerful ways to create a more comforting and connected home is to live more sustainably. All of the earth-friendly choices you make for your home—whether it's getting better about recycling or making your own natural cleaners—can bring more harmony to your everyday. That's because the Earth is the source of all life, so everything we do to care for it can attract more prosperity as a result.
Here are a few eco-friendly tweaks you can make at home that are in line with feng shui philosophy.
1. Use lots of nature as décor.
Surrounding yourself with the natural abundance you'd find outdoors can attract positive, magnetic energy into your life. While feng shui is typically associated with more minimalist design, you can go more maximalist here: A rock collection, crystals, pine cones, fallen branches on a mantel, sea glass, shells, weekly fresh flowers—it's all lush and gorgeous to see every day.
I'd suggest using plants as décor in unexpected places like on bookshelves, in bathrooms, or anywhere else you might otherwise be tempted to buy a decorative accessory you don't necessarily need or love.
2. Opt for nontoxic paints.
Nontoxic paint is a powerful space-shifter. Color is energy, and when you fill your home with fresh and vibrant tones, it changes the way you experience the space. Adding zero-VOC paint on the walls (free of volatile organic compounds and some toxic solvents) can completely light up your home design. If you're willing to do your research, these days you can also track down companies using plant-based minerals and pigments in their natural paints.
3. Make sure you have enough insulation.
Any type of insulation, even in the form of thermal curtains, can transform the home. According to feng shui, if you have drafty windows and doors (or your home otherwise feels unstable), it's like your home's energy is seeping out of these cracks and gaps in more ways than one. The good vibes you're trying to cultivate are escaping, as is your heating and cooling. Plus, it's costing you money in the end!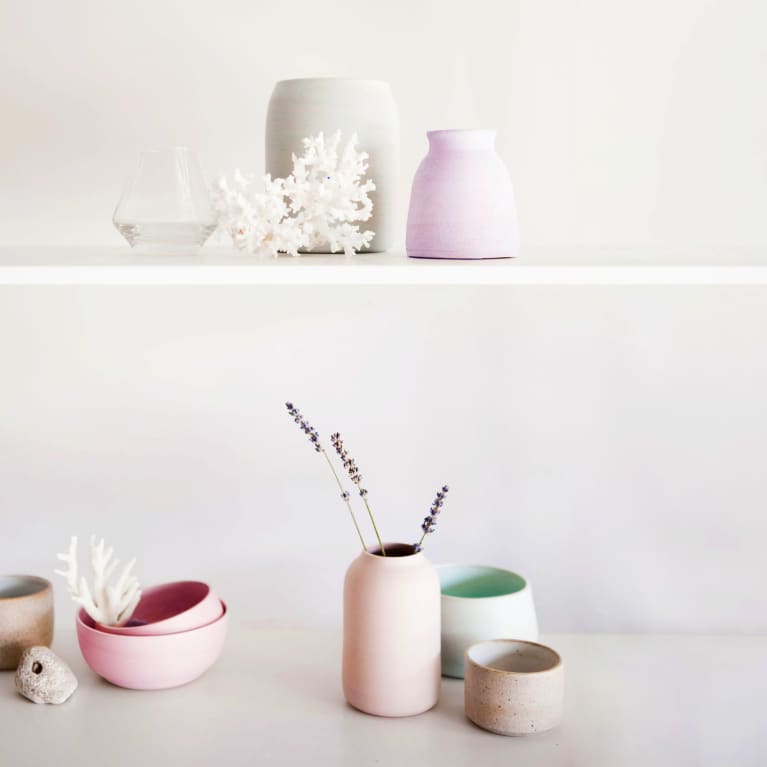 4. Only buy what you need and love.
Decluttering is all the rage nowadays, and that is thrilling to see, but how about accumulating less in the first place? Adopting the habit of consciously buying only what is needed and truly loved will help your home become more intentional, more deliberate, and more clutter-free in the long run. Less waste is always more sustainable. And if you're a big impulse shopper, this mentality will also save you lots of money.
I've seen a lot of people buy things just to fill empty space at home until they find something better, but I'd say to embrace living with a little empty space until you find things you treasure.
If you're able to save up to invest in higher quality home goods, you'll find they typically last longer, cut down on waste, and save you money in the end. Along those lines, challenge yourself to use more of your "special occasion" objects more often. Whipping out any of those lovely dishes and serving trays more frequently is a great affirmation that every day is a special occasion, and you deserve to enjoy your belongings.
6. Upcycle your own furniture—or buy vintage.
Instead of buying new furniture, try to refresh the wood and reupholster the fabric you already have. If you're crafty and have the space, you can refinish it with natural stains (I've seen people use coffee and tea!) and seal it with natural sealants made of beeswax and natural oils.
If you'd rather shop for vintage, I recommend buying vintage furniture in person if possible, so you can really get a feel for the energy of different pieces. Pro-tip: I always leave small bowls of sea salt, a strong purifier, on top of or inside the drawers of any new-to-me vintage pieces for several days to energetically clear them. That way, they feel more like my own. Even as a purely symbolic ritual, I feel the difference with this one immediately.
7. Welcome in more sunlight if possible.
Opening curtains or blinds with the first light of morning and in the early evenings can shower your home in uplifting sunlight. And while there are now full-spectrum bulbs to mimic sunlight, nothing beats the real thing.
The last thing I'd say? Truly enjoy your home! Appreciation and gratitude are always available to you, and they're wonderfully magnetic feelings to cultivate.