How To Exercise According To Your Genes, From An Integrative MD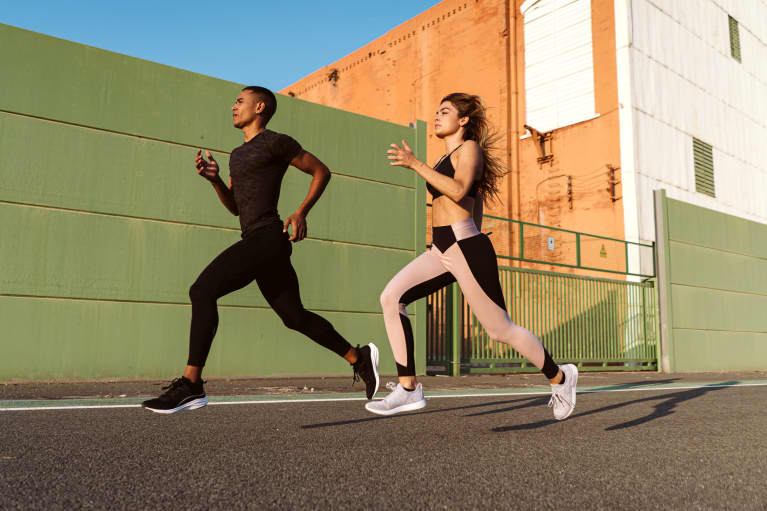 If there is one clear message that doctors and other health care providers agree on, it's that physical activity is essential to our health. But how do we know if the exercise we're doing is the most efficient and beneficial?
Well, in the age of personalized medicine and nutrition, we now have the ability to make exercise and fitness recommendations based on our genetic profiles.
How do I know what genes I have?
To determine your personal genetic profile, ask your primary care physician or gastroenterologist if they offer nutritional genetics testing, and check to see if it's covered by your insurance. Insurance companies may not reimburse the test, which generally cost under $300. However, if the price is manageable for you, I think the information is truly valuable and worth the cost.
Just be sure you get the test from a reliable company, focused on high-quality, evidence-based recommendations.
How certain genes can affect your fitness routine.
By learning how our body is programmed, the hope is that we will be able to optimize our performance beyond what we might have expected. We can use the information we take from gene evaluations to personalize our exercise routines and optimize the experience. Here are just a few examples:
I personally have the typical variants of the FTO and ADRB2 genes, which means I have a typical weight loss response to higher levels of physical activity. The FTO gene can affect your metabolic response to physical activity.
My favorite exercise genes are for power and strength versus endurance. Knowing whether you have the genetic predisposition to excel in one or both of these categories can help you create a personalized exercise routine you can actually enjoy.
The ACTN3 (alpha-actin 3 protein) has been shown to play a major role in genetic predisposition to excel in strength- and power-based activities.
Interestingly, the ACTN3 gene has a risk variant that would predict whether you might be more prone to muscle damage after strenuous activities. Since I have this gene variant, I take the proper precautions to make sure that I don't do more harm than good while working out.
NFI-AS2, ADRB3, NRF2, GSTP1, and PGC1a
The NFI-AS2, ADRB3, NRF2, GSTP1, and PGC1a genes are involved in processes that affect endurance activities. Together, looking at these genes might help us predict if you might excel in endurance-based activities.
Variants of this gene can offer you a risk for increased tendency of developing an Achilles tendon injury. People with this gene may want to avoid surges of energy and over-extending the Achilles tendon, like when running uphill.
In addition, it's important for them to stretch properly and engage in cool-down exercises to reduce their risk of developing an injury.
With the information from genetic testing, there is hope that you could not only enjoy your exercise more but also tap into your genetic potential in order to be your healthiest self.