A Gluten-Free & Vegetarian Squash Lasagna Recipe, With A Tender Twist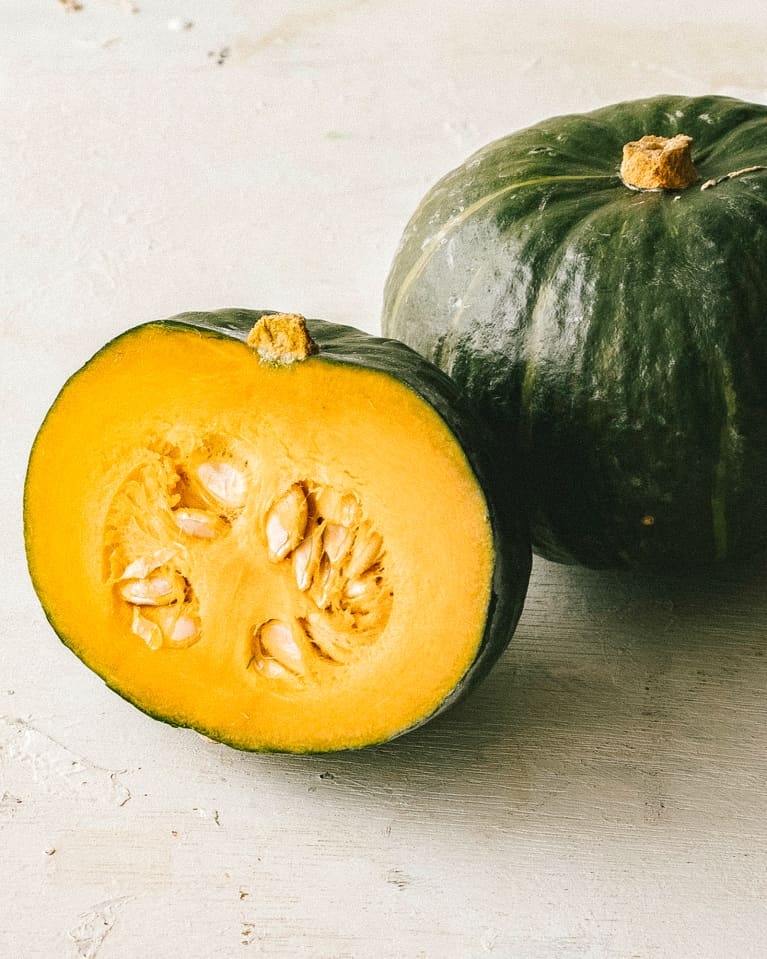 With so many seasonal squash varieties to pick from, the beauty of this uniquely versatile fruit (yes, fruit) is indisputable. Squash, or Cucurbita, is the perfect example of a prolific garden gift—packed with various flavors, textures, colors, and nutritional profiles, depending on the species.
One of my favorite go-to squash varieties is tender squash, or ayote tierno (Cucurbita moschata) in Spanish. Widely prevalent throughout Central and South America, this sweeter, hard-shelled squash has a smooth but firm texture that holds up in coconut-based stews, veggie soups, tropical-inspired desserts, and beyond. The following plant-based, gluten-free squash lasaña recipe is inspired by the version my mother made me as a child and a bow to squash's brilliant adaptability.
But first, a few cooking tips:
You can substitute ayote tierno with any winter squash of your choice (hello, butternut)/
Although fresh herbs are wonderful for elevating the squash's sweet kick, you can always use dried herbs instead.
Make this easy-to-assemble lasagna vegan or dairy-free by swapping the cheese for vegan mozzarella instead.
For a veggie fete, layer in other vegetables such as baby spinach, kale, corn, roasted peppers, chopped cremini mushrooms, or caramelized onions, to name a few.
Astrid's Tender Squash Lasaña
1 tender squash or ayote tierno, seeds removed and sliced into paper-thin slices (use a mandolin!)
5 to 6 large, ripe, and firm tomatoes
1 large white onion
2 sweet peppers (1 red and one green or yellow)
3 to 4 garlic cloves, finely minced
2 tablespoons of tomato paste diluted in 0.75 cups of water
Fresh oregano leaves
Fresh thyme leaves
2 cups of grated mozzarella cheese or more
3 to 4 tablespoons of olive oil
Salt and pepper to taste
Preheat oven to 350°F, and grease a rectangular baking dish with olive oil (I also like to use ghee).
Peel your tomatoes by making a cross with a knife on both the crown and base and immerse for a few minutes in boiling water.
Once skinned, cut the tomatoes into small cubes.
Using a food processor, chop the onions and sweet peppers uniformly.
In a saucepan, add the olive oil and cook the onion and sweet pepper blend over medium heat until translucent. Add minced garlic and cook for another 1 to 2 minutes.
Add tomatoes, tomato paste, thyme, and oregano, and cook for another 10 to 15 minutes until a light sauce forms—season to taste with salt and pepper.
Cut the squash in 2 to 4 equal parts, scoop out the seeds, then slice thinly.
To assemble, spread 2 tablespoons of sauce in the bottom of your lasaña dish. Top with one layer of sliced squash, and sprinkle with mozzarella cheese.
Repeat this three-part step until finished with the sauce.
Cover with aluminum foil and bake for 30 to 40 minutes.
Remove foil, add a final layer of cheese, and broil for another 8 to 10 minutes.
Serve hot, garnish with fresh herbs like basil and parsley (optional), and enjoy!