This Common Oral Sex Move Is Probably Making It Harder For Her To Orgasm
mindbodygreen Editorial Assistant
By Sarah Regan
mindbodygreen Editorial Assistant
Sarah Regan is a writer, registered yoga instructor, and Editorial Assistant at mindbodygreen. She received her bachelor's in broadcasting and mass communication from SUNY Oswego, and lives in Brooklyn, New York.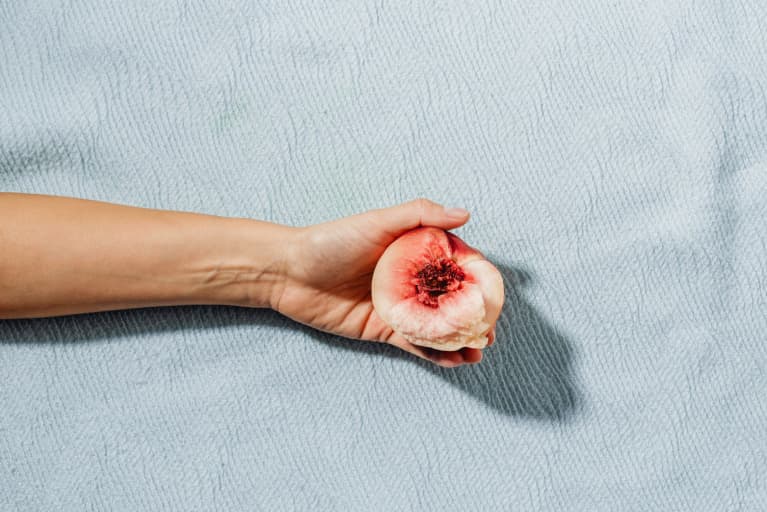 Try as you might, you just can't seem to get them there.
While orgasming every time you have oral sex isn't necessarily the goal, if your partner is consistently struggling to come, it can sometimes feel discouraging for both of you. It can be particularly common for women to struggle to orgasm with a partner, but according to certified sex coach Gigi Engle, it could be because you're making one common and crucial mistake: inconsistency.
The problem with changing things up.
For example, if you're going down on a woman using a particular type of stroke and she says, "Don't stop," that does not mean "go faster." Yet it's a mistake that many people make.
It's easy to see why: For people with penises, speeding up stimulation is often the go-to plan of action to reach orgasm. But it's not always that way for people with clitorises, with many requiring consistent (aka not slower or faster) stimulation to finish.
"Consistency is important because stimulating the clitoris in the same way that works for someone is a very reliable way to help a woman or clit owner to experience orgasm," Engle explains. She notes that if something is working for them and you're getting a positive reaction, keep doing it.
Bottom line: Consistency matters.
Once you've got your method figured out, keep the rhythm, style, and movement consistent. Let your partner know that if they want you to go faster, they can tell you verbally.
"Remember that communication is really important, so ask your partner what they want and actually listen to them," says Engle.
Oral sex is a great addition in the bedroom when both partners are in tune with each other. When in doubt, keep it consistent and be sure to communicate often during the act.
Here are some more expert-recommended oral sex techniques to explore.