3 Common Slugging Mistakes This Derm Wants You To Stop Doing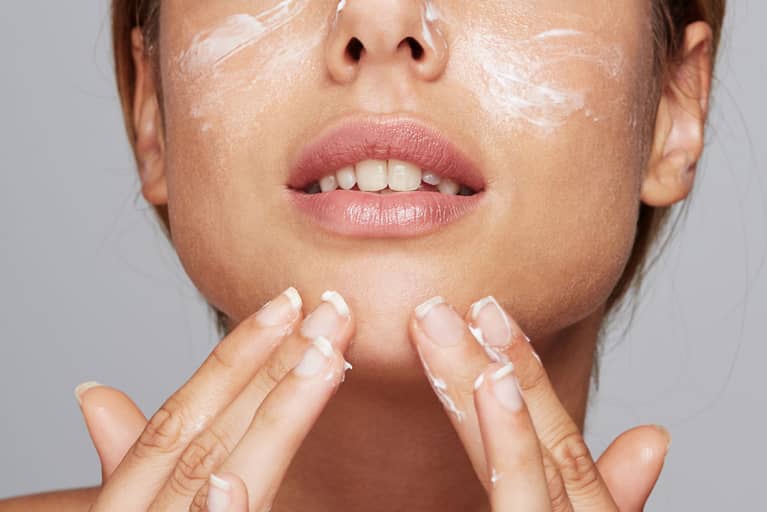 Our editors have independently chosen the products listed on this page. If you purchase something mentioned in this article, we may
earn a small commission
.
Every beauty professional has their non-negotiable steps. In our series,
Like A Pro
, we tap experts for the top three techniques they absolutely swear by. Here, you'll hear from a variety of industry insiders on the fail-safe tricks they always keep in their back pockets. We're all about simplifying your beauty regimen wherever you can, and sometimes the best routines are as easy as 1, 2, 3.
We've talked about slugging a few times over here, but as more and more people begin to participate in the practice, it's important to go over a few mistakes to avoid when lathering your final goopy layer.
As a quick refresher: Slugging entails applying an occlusive moisturizer as the last step in your skin care routine to lock in hydration and prevent transepidermal water loss. Most people reach for petrolatum-based products, but there are other, more eco-friendly options as well.
Recently, board-certified dermatologist Lindsey Zubritsky, M.D., FAAD, made a super-quick (and extremely helpful) "slugging do's and don'ts" TikTok video to give her followers the facts, and we're going to share a few of those tips today. This way, you, too, can reap the wonderful benefits of slugging without any of the potential downsides. Here are three mistakes you may be making while slugging and how to avoid them:
1.
Slugging over strong actives like retinoids.
While slugging is a great practice for locking in ultra-hydrating ingredients, like hyaluronic acid or niacinamide, it doesn't play so well with stronger actives. Occlusive moisturizers trap everything underneath, and nothing is getting past that final layer—and trapping in those heavy-duty actives is a recipe for irritation. In fact, Zubritsky notes this process can make the active even stronger. While you may want all the extra hydration you can get from your HA serum, you probably shouldn't try to level up your retinoids, as they're already incredibly strong formulas.
This doesn't mean you can't slug at all if you use a retinoid; just don't use the two on the same night. If you're wondering how to cycle through your actives and occlusives, you may want to opt for this derm-approved skin cycling method.
2.
Slugging over active breakouts.
As we explained above, occlusive moisturizers trap whatever is on your skin underneath the moisturizing layer. So if you're experiencing breakouts, you definitely don't want to lock in the bacteria and oil coming from your pimples. Instead, reach for a noncomedogenic moisturizer to ensure your skin is adequately hydrated without further clogging the pores.
And if you are facing some pretty consistent breakouts, you may want to reconsider slugging altogether. To be frank, slugging isn't recommended for those with oily or acne-prone skin at all; even if you use a noncomedogenic product, such an occlusive environment can trap dead skin and oil and cause acne to thrive.
If you're experiencing breakouts in some areas but dry patches in others (classic combination skin struggle), then you may be able to slug over your dry skin, but just be sure the goop doesn't cover your breakouts.
3.
Not cleansing your face the morning after.
Not everyone needs a morning cleanse. If you have extremely dry or sensitive skin, limiting your cleansing to once daily may actually help your skin hold on to some of the moisture you do have. But if you're choosing to slug at night, that a.m. cleanse is a necessity. Like we said, occlusive moisturizers have the potential to clog your pores, and they essentially put a seal over your skin. This is great for a few hours or overnight, but it shouldn't go into the next day—especially if you choose to layer on makeup.
As a best practice, rinse off all the slimy residue with a gentle cleanser to ensure you have a clean, bare canvas for your subsequent skin care and/or makeup products.
While slugging may be a great option for those with a damaged skin barrier or extra-dry skin, you can run into some issues if you're not mindful of the nuanced guidelines. To review this slimy process: Remember not to slug over strong active ingredients or active breakouts, and always cleanse your skin the morning after. And if you're still curious about slugging, check out our full guide here.