Blue Apron vs. Home Chef: How To Choose Between These Two Popular Meal Kit Services
Written by
Kelsea Samson
Kelsea Samson is a writer, content manager, certified yoga instructor and founder of The Mindfulness Program for Kids and Yoga for the Blind in Tampa, Florida.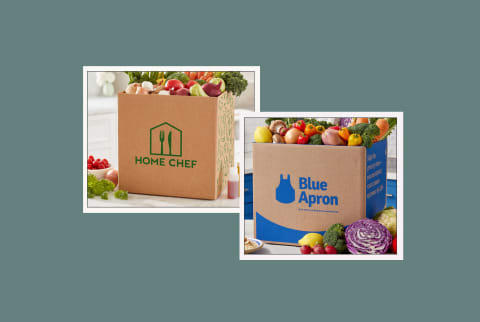 July 13, 2023
We carefully vet all products and services featured on mindbodygreen using our
commerce guidelines.
Our selections are never influenced by the commissions earned from our links.
The decisions you make at mealtime set the tone for your mood, your energy levels, and (of course) how satiated you are1. Meal delivery services help even the busiest people stay more mindful about their eating habits. When it comes to Blue Apron versus Home Chef, both have quick, healthy, customizable options.
At mindbodygreen, enjoying healthy food is an art form; finding the best healthy recipes and selecting the perfect produce at the farmers market is well worth the effort. But for the weeks when there's simply no time to shop, meal kit delivery services are our savior.
Blue Apron and Home Chef are two of the most popular meal kit delivery services out there—but is one better than the other?
Blue Apron vs. Home Chef: Quick facts
Blue Apron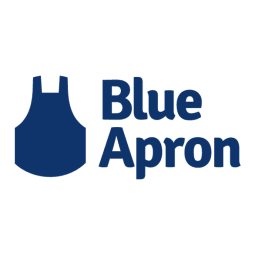 Cost per meal:
From $8 per serving
Delivery fee:
Free shipping on the first order, then $10
Dietary considerations:
Vegetarian
Low-carb
Organic ingredients:
Some produce
Who should try it?
As one of the most affordable meal delivery services, Blue Apron is a good choice for those who want to eat healthy on a budget. With menus available well in advance, it's great for anyone who likes to plan weeks ahead of time and who want a wide variety of cuisines and menu options to choose from. If you're passionate about sustainable eating, you'll likely be impressed by Blue Apron's efforts in that arena as well.
Who should skip it?
One qualm with Blue Apron is that the menu does not cater very well to people with special dietary needs such as gluten-free, vegan, or dairy paleo. Since the plans max out at four servings per recipe, it isn't the best choice for larger households. Additionally, while some produce is organic, Blue Apron is not a fully organic meal delivery service.
Home Chef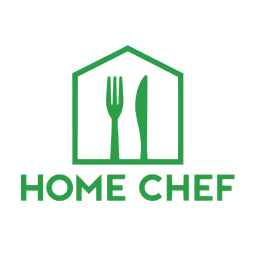 Cost per meal:
From $10 per serving
Dietary considerations:
Vegetarian
Carb-conscious
Calorie-conscious
Organic ingredients:
Not guaranteed
Who should try it?
Home Chef has a ton of customization options for its recipes, and is a great option for large families looking for quick, easy recipes.
Who should skip it?
While you can customize your meals, there are not a ton of options for specific dietary needs. Home Chef is also not the most sustainable meal delivery service and does not have very adventurous recipes.
Advertisement
This ad is displayed using third party content and we do not control its accessibility features.
Blue Apron pros & cons:
Pros
Budget-friendly
Non-GMO ingredients
70+ weekly menu items by chefs, including celebrity chefs
Cons
Difficult to filter recipes by dietary preference
Not fully organic
Home Chef pros & cons:
Pros
Great customization options for protein, including plant-based and antibiotic-free
Serving size can be up to 6
Can plan meals a month in advance
Cons
Does not offer full nutritional information
Limited options for anyone who's vegan, gluten-free, or dairy-free
Not very sustainable
How does Blue Apron work?
Signing up for Blue Apron is very simple. The first step is to set up your Blue Apron account and choose preferences for recipes. Your settings will determine the meal suggestions you're given, but you can still select recipes from other categories.
Blue Apron menu categories:
Chef Favorites (the kitchen's top picks)
Wellness (nutritionist-approved recipes)
Family Friendly (kid-approved meals for the whole family)
Fast & Easy (time-saving recipes)
Veggies (entirely plant-based recipes)
Next, you'll select the number of meals you'd like to receive per week (two to five) and how many servings you'd like (two to four). If you're feeding more than four, Blue Apron might not be the best option.
To conclude the sign-up process, you'll enter your contact information and select your meals. We love that you can browse Blue Apron's menu before submitting your payment, to see if any of the 70+ weekly menu items stand out.
Blue Apron might not be the best choice for those on special diets like gluten-free, Whole30, or keto because you won't be able to filter recipes by dietary need. If you're plant-based, however, they can cater to you with their "veggies" plan.
Blue Apron sample menu:
BLT Prime Beef Cheeseburgers
Oven-Baked Squash & Pinto Bean Tacos
Lime Honey Chicken Farro Bowl
Southern Pork and Creamy Potato Salad
Oven-Baked Sausage & Mozzarella Pitas
How does Home Chef work?
Home Chef's platform is similar to Blue Apron's, but it starts with a fun, short quiz for new customers. The quiz helps identify which recipes you'll be recommended each week.
You'll answer questions about your feelings toward cooking (i.e., "It's a fun stress reliever" or "Does a bowl of cereal count?"), ideal weeknight dinner, and preferred global cuisines.
You can also use this time to identify your priorities when it comes to cooking, such as fitting your meals into a specific time frame or staying on track with wellness goals.
Home Chef menu categories:
Meal Kits: Complete with pre-portioned ingredients with some prep required that typically takes 30-45 minutes from chopping to clean-up.
Express Meal Kits: Pre-portioned and pre-prepped ingredients like pre-chopped veggies instead of whole ones to get dinner on the table in 15 minutes.
Oven-Ready: Mostly pre-prepped ingredients that you pop in the oven in the provided oven-safe tray for a hands-off dinner in 20 to 40 minutes.
Family Meal: Recipes are similar to those in Meal Kits but feature one-pot or one-pan recipes and make larger serving sizes.
Fast & Fresh: All ingredients come sliced and diced so all you have to do is mix them in the tray and pop them in the oven or microwave for a dinner that's ready in 10 minutes or less.
Culinary Collection: For home chefs seeking fancier ingredients and recipes that advance culinary skills and expand palates, customers say this category is worth the higher price tag and cook time.
Meals will automatically be selected for you once you've subscribed, but you can make changes by clicking the "edit meals" button. Remove the recipes you want to swap by clicking under each recipe image.
Home Chef also has a drop-down button on most recipes, where you can customize the meal by choosing a different protein such as filet mignon (for an additional charge) or ordering larger serving sizes.
We also love that Home Chef's menu is available four weeks in advance. You can filter by calorie conscious, less than 30 minutes, carb conscious, and vegetarian.
Home Chef sample menu:
Fig and Jam Blue Cheese Burger
Crispy Pepper Shrimp
Italian Sausage Deep Dish Pizza Peppers
Beef and Cheddar Pasta Bake
One-Pan Beef Tamale Pie
Blue Apron vs. Home Chef:
| Brand | Serving price | Max meals per week | Shipping cost | Dietary considerations |
| --- | --- | --- | --- | --- |
| Home Chef | From $10 per serving | 6 | $11.00 | Vegetarian; Carb-conscious; Calorie-conscious |
| Blue Apron | From $8 per serving | 4 | $10.00 | Vegetarian; Weight Watchers-approved; Low-carb |
Blue Apron vs. Home Chef: Comparing the cost
Winner: Blue Apron
Which meal kit delivery service is the cheapest? Home Chef and Blue Apron are pretty similar for average-size plans that offer three meals for two servings.
Blue Apron's shipping is free on the first order and around $10 per box after that. On the other hand, Home Chef charges $10.99 for each box.
You can order more food per box from Home Chef. Yet, no matter how much you buy, Home Chef's price per serving stays the same.
Both companies offer huge discounts for new customers, but Blue Apron definitely steals the show with its offer of your first box for about $15. Home Chef's offer is still worth taking advantage of, but the lowest offer is about $45 for your first box.
Here's a quick comparison of the costs:
Blue Apron
3 meals of 2 servings each: $60, $240 per month, $10 per serving
5 meals of 4 servings each: $160, $640 per month, $11 per serving
Shipping cost: Free shipping on the first order, then $10
Home Chef
3 recipes of 2 servings each: $60 per box; $240 per month; $10 per serving
5 recipes of 4 servings each: $200 per box; $800 per month; $10 per serving
Shipping: $10.99
Blue Apron vs. Home Chef: Dietary considerations
Winner: Home Chef
We're naming Home Chef the winner of this category purely because you can select from a small list of allergens (pork, poultry, beef, fish, shellfish, mushrooms, tree nuts, and sesame) upon setup. But truthfully, neither company offers much in the way of dietary considerations.
You can make protein upgrades or swaps on almost every dish with Home Chef, such as upgrading to antibiotic-free meats or swapping out fish for filet, or ground beef for ground turkey or Impossible meat. Blue Apron offers a similar level of customization for some meals but not all.
Blue Apron recipes can be filtered by beef-, pork-, and fish-free.
Blue Apron offers 70+ new recipes per week, while Home Chef offers up to 30 weekly choices. But it's worth noting that neither Blue Apron nor Home Chef is the best meal kit delivery service if you're following a special diet like gluten-free, keto, or paleo. If that's you, you should check out our roundups of the best paleo, the best Whole30, and the best gluten-free meal kit delivery services.
The only diet Blue Apron and Home Chef seems to accommodate is vegetarian, which you can set in your preferences at sign-up. While both brands do clearly mark any meals containing the top eight major allergens (wheat, milk, soy, eggs, tree nuts, peanuts, fish, and shellfish), each warns that cross-contamination is possible.
Choosing the winner of this category was a tough decision. Home Chef's larger selection of protein options, serving sizes, prep levels, and add-ons offers more customization for dietary needs than Blue Apron.
Blue Apron vs. Home Chef: Recipe creativity and taste
Winner: Blue Apron
We scoured the internet for reviews and found that Blue Apron recipes are more flavorful and out-of-the-box than Home Chef. Reviewers say Blue Apron recipes stand out and tend to become new staples in recipe rotations, while Home Chef recipes often needed outside seasoning or fell short of expectations.
Of course, this difference in flavor profile could be because Blue Apron's meal kit recipes are a bit more complex and labor-intensive than Home Chef's. While you'll still only need basic tools for both services, it seems Blue Apron requires a bit more effort overall.
If you're an adventurous eater or a self-proclaimed foodie, you might prefer Blue Apron's meal options more than Home Chef's standard kits. But if you're feeding a large family and don't want to use a meal kit service to expand your palate or venture out, Home Chef could be the better option.
Home Chef also has a Culinary Collection, which is perfect for adventurous foodies, challenging cooking techniques, and higher quality cuts of meat and ingredients.
Blue Apron vs. Home Chef: Sustainability and environmental impact
Winner: Blue Apron
Blue Apron is 100% carbon neutral and the company is making strides when it comes to sustainability, environmental impact, and animal welfare. It's one of the most sustainable meal kit services, with 50% of its packaging being fully recyclable. Home Chef's boxes, on the other hand, have only 19% recyclable materials.
Blue Apron says it only sources from farms that have high-quality animal welfare standards. Home Chef also assures that it only sources meat and poultry that has been inspected by USDA FSIS, among other high requirements.
FAQ:
Does Blue Apron have an app?

Yes, Blue Apron has an app for Apple and Android users. On the app, you can select meals, manage your deliveries, and rate recipes.
Is Home Chef better than Hello Fresh?

Home Chef doesn't offer as many plant-based, vegetarian, and other specialized dietary options as Hello Fresh, but it does offer low-carb and low-calorie options.
Are Blue Apron and Home Chef the same?

No, these are two different meal kit services to choose from. Some main differences are that Home Chef has "Calorie Conscious" and "Carb Conscious" tags, while Blue Apron offers "Wellness" and "Weight Watchers Approved" meals. You can order more food per box from Home Chef, but you have more recipes to choose from with Blue Apron.
Do you lose weight from Blue Apron?
The takeaway
Meet The Experts
Kelsea Samson
is a writer, content manager, certified yoga instructor and founder of The Mindfulness Program for Kids and Yoga for the Blind in Tampa, Florida.