The 11 Best Natural, Organic Deodorants Of 2020 — The Reviews Are In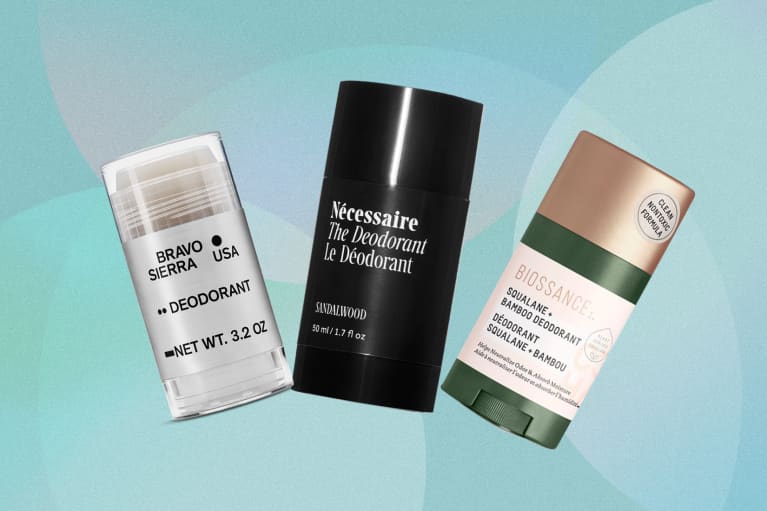 Our editors have independently chosen the products listed on this page. If you purchase something mentioned in this article, we may
earn a small commission
.
Natural deodorants that do the work used to be something of a challenge to come by. Hence, the products were branded with a less-than-ideal reputation. Some of this ire is likely attributed to the fact that the switch from traditional antiperspirants (made with aluminum salts to halt the sweating process by plugging the sweat glands) does come with an adjustment period of sorts, in which your body gets back to its baseline sweating levels. (This process varies from person to person and is totally normal if you go through it.) What's more is that many expect natural deodorants to operate in the same way as their antiperspirant: Don't confuse the two. Antiperspirants stop you from sweating; deodorants mask or mitigate the smell, but you still may perspire.
So, that's the bad news. The good news is that modern natural deodorants have come a long way and use exciting, innovative, and so-cool ingredients to manage body odor. Don't take our word for it; check out the below—and marvel at all the pathways in which they work. Not to mention, many of these additionally come with good-for-skin ingredients, decadent fragrances, and other perks.
If you haven't made the switch yet, allow this list to convince you.
Corpus Naturals
The go-to choice of this beauty editor, Corpus Naturals hits all the right notes (both figuratively and literally in the fragrance). The stick has a smooth gentle glide that goes on clear, dries down quickly, and doesn't transfer to clothing. The fragrances are so good they might as well be perfume: This option has sea salt, bergamot, white musk and jasmine—a total delight. (We should note: If you are sensitive to smell, skip these, as they are stronger scented.)
California, Corpus Naturals ($24)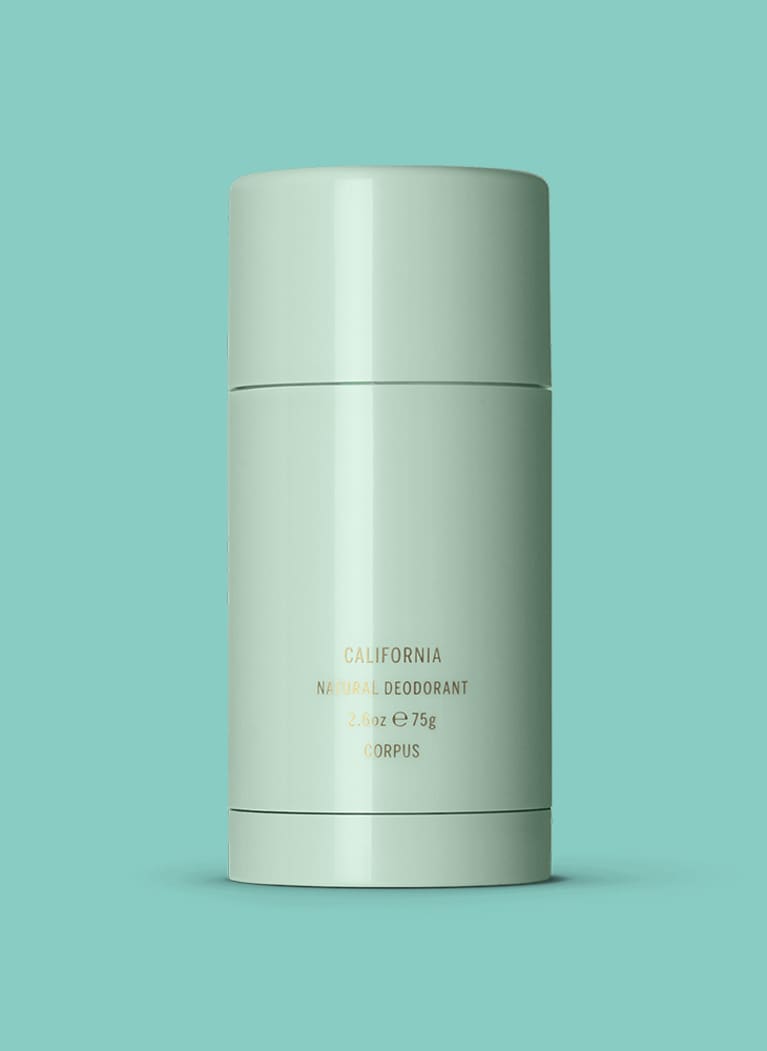 mindbodygreen
Malin+Goetz
A classic brand in the natural-leaning space, this deodorant is free of alcohol, parabens, and a few other nasties. The primary active in this is the odor-neutralizing citronellyl, which is appropriate for all skin types. The eucalyptus fragrance is refreshing—in fact, it's downright ahhh-inducing.
Eucalyptus, Malin+Goetz ($22)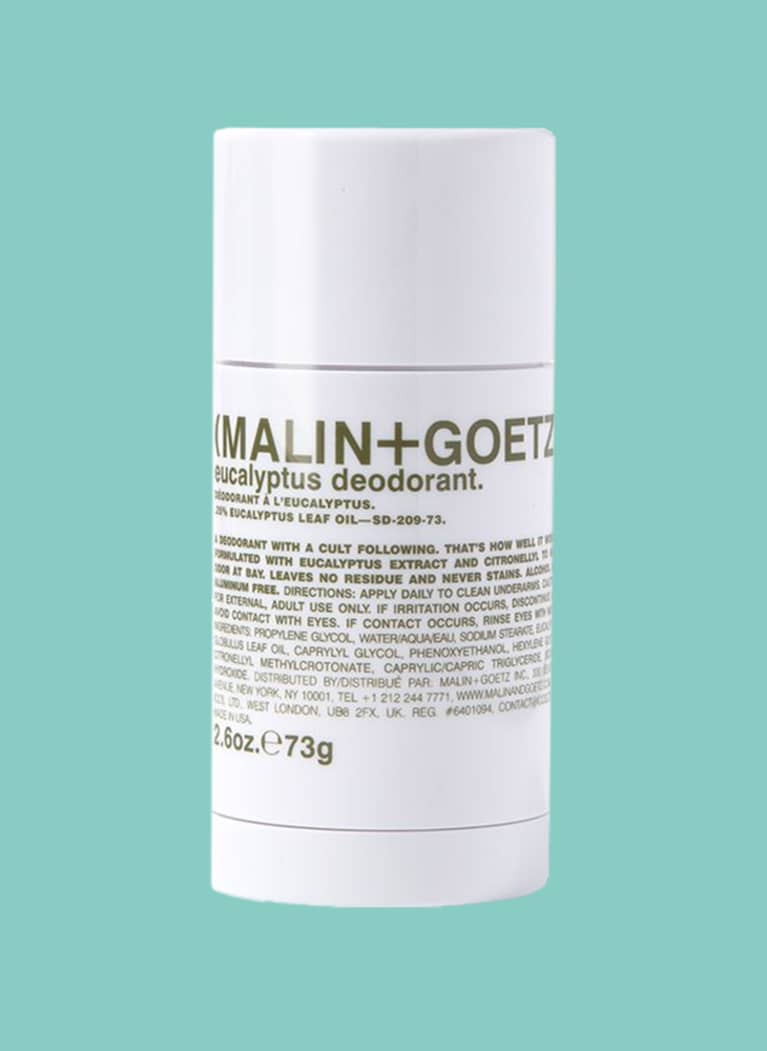 Malin+Goetz Deodorant
Native Deodorant
Native's popular sticks are oh-so-close to your standard options, you might mistake them for their drugstore counterpart, sans aluminum. The formula is made with probiotics (to balance the microbiome), oils to nourish, and baking soda to neutralize odor. Of note: Some are sensitive to the last ingredient, so proceed with caution if you are. This sweet, tropical option is one of their most popular.
Coconut & Vanilla, Native Deodorant ($12)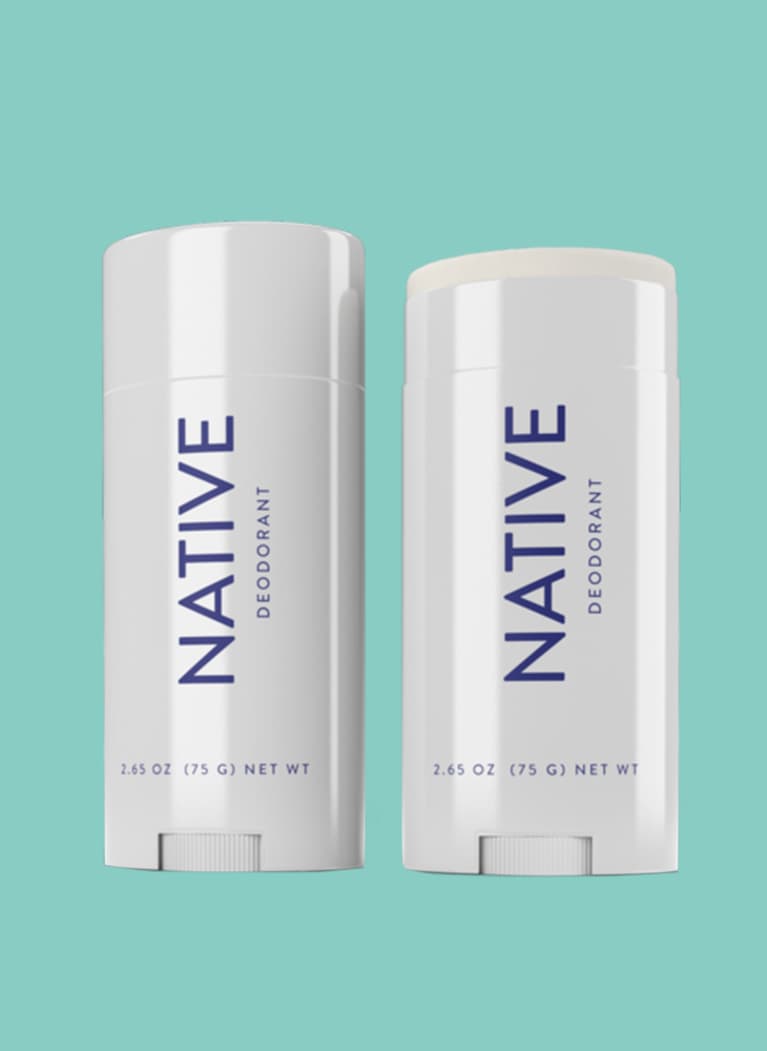 mindbodygreen
Meow Meow Tweet Deodorant Stick
Sans plastic packaging, this option is for the particularly eco-minded. But that's not all you'll like about it: The formula is made with coconut oil, shea butter, and (the odor absorber) arrowroot powder. The scent blends together a soothing, calming lavender with bright, citrus bergamot.
Deodorant Stick in Lavender Bergamot, Meow Meow Tweet ($14)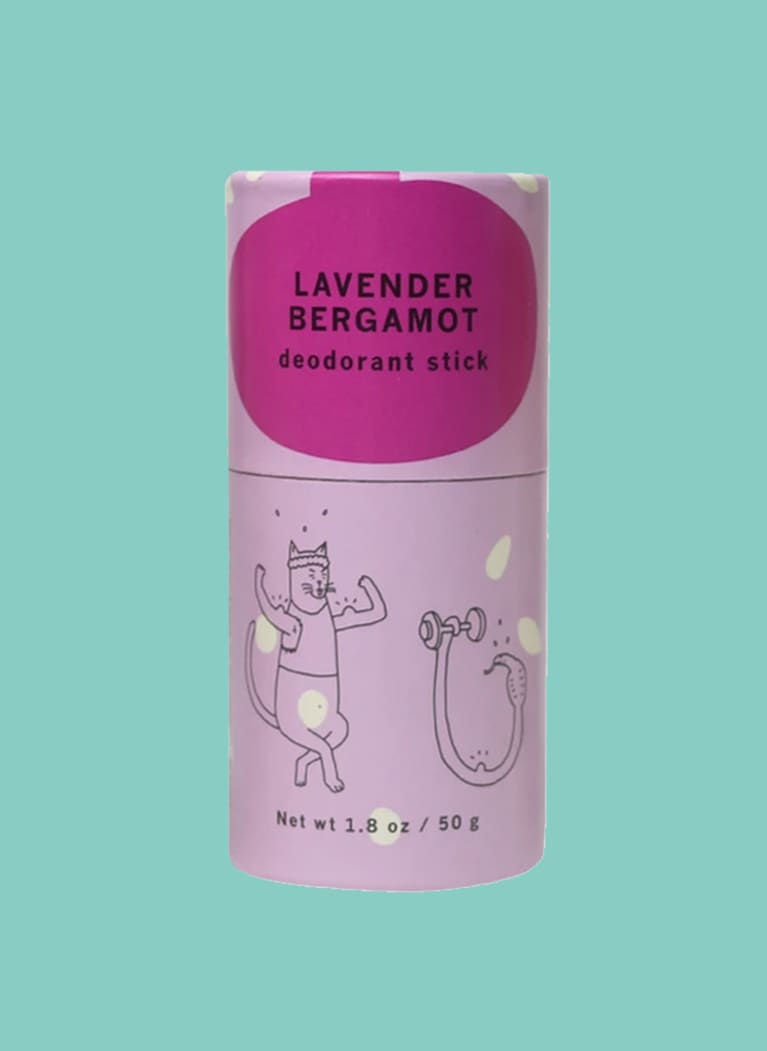 mindbodygreen
Milk & Honey Extra Strength Deodorant
For those looking for natural (but who tend to sweat a bit more than most), you can opt for this extra-strength stick from natural brand Milk & Honey. It goes on smoothly, nourishing skin while helping you stay fresh all day. Need proof? The brand says it's "Summer In Austin Texas Approved."
Extra Strength Deodorant, Milk & Honey ($16)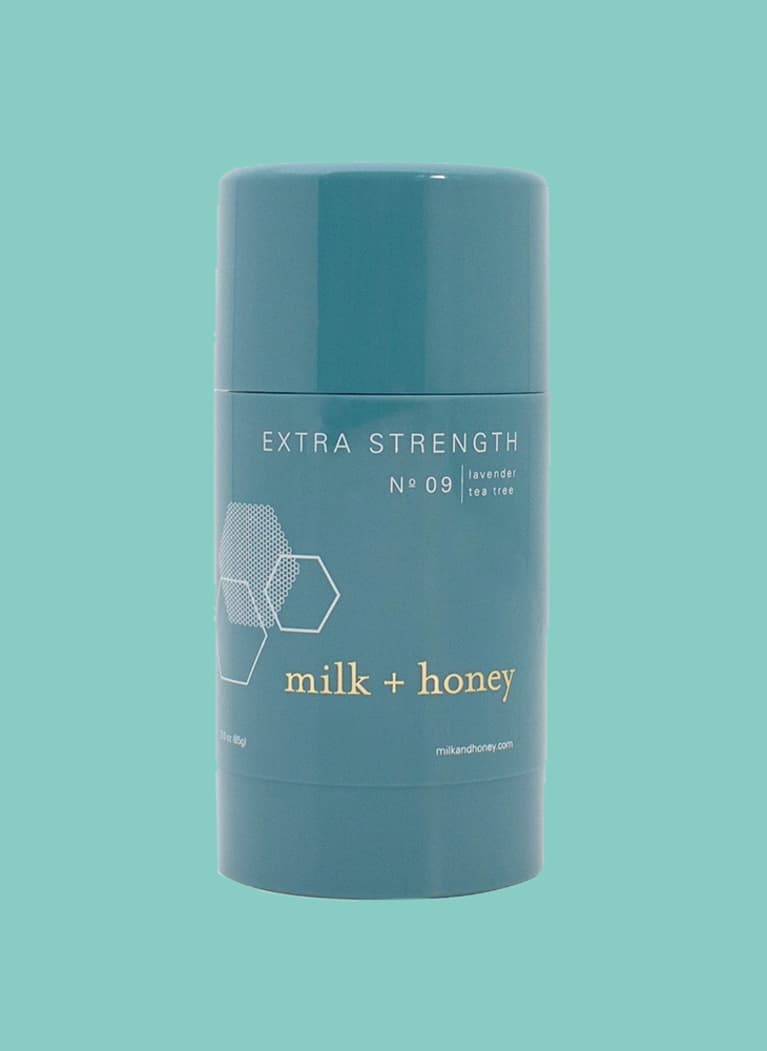 mindbodygreen
Hume Super Natural Deodorant
A favorite of the team at mbg, this fragrance-free stick is ideal for those with skin or nose sensitivities to perfume. Users swear by its master formula that's free of baking soda, gluten, and the standard list of no-go's.
Super Natural Deodorant, Hume ($14)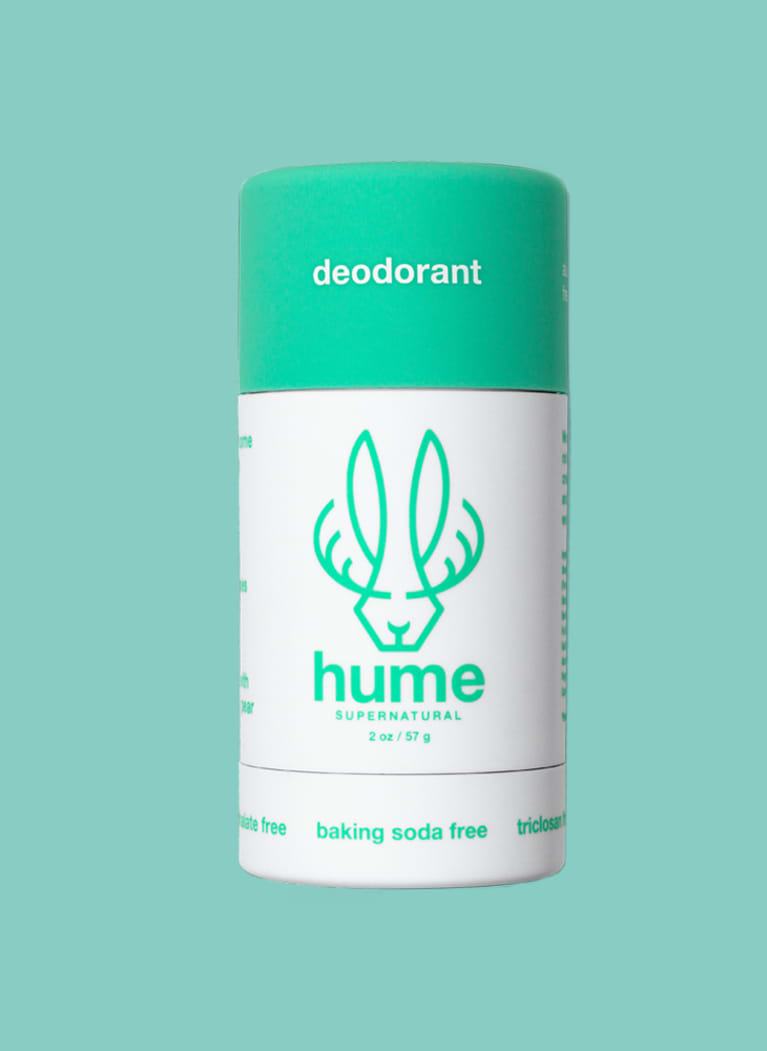 mindbodygreen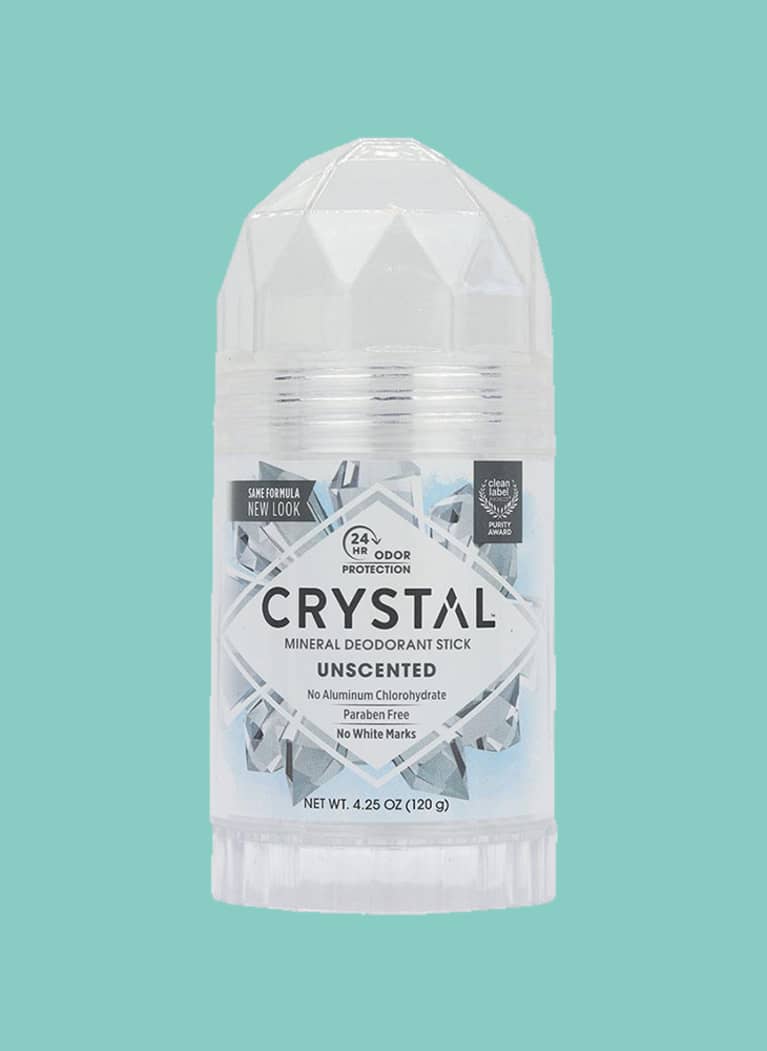 mindbodygreen
Bravo Sierra Deodorant
Free of aluminum and baking soda, the active ingredient here comes from an absorptive powder extracted from the root of the cassava plant. The stick is also made and formulated in the U.S., if you are one to buy homegrown options. And finally, you'll love the woody scent of white vetiver and cedarwood.
Deodorant, Bravo Sierra ($9.50)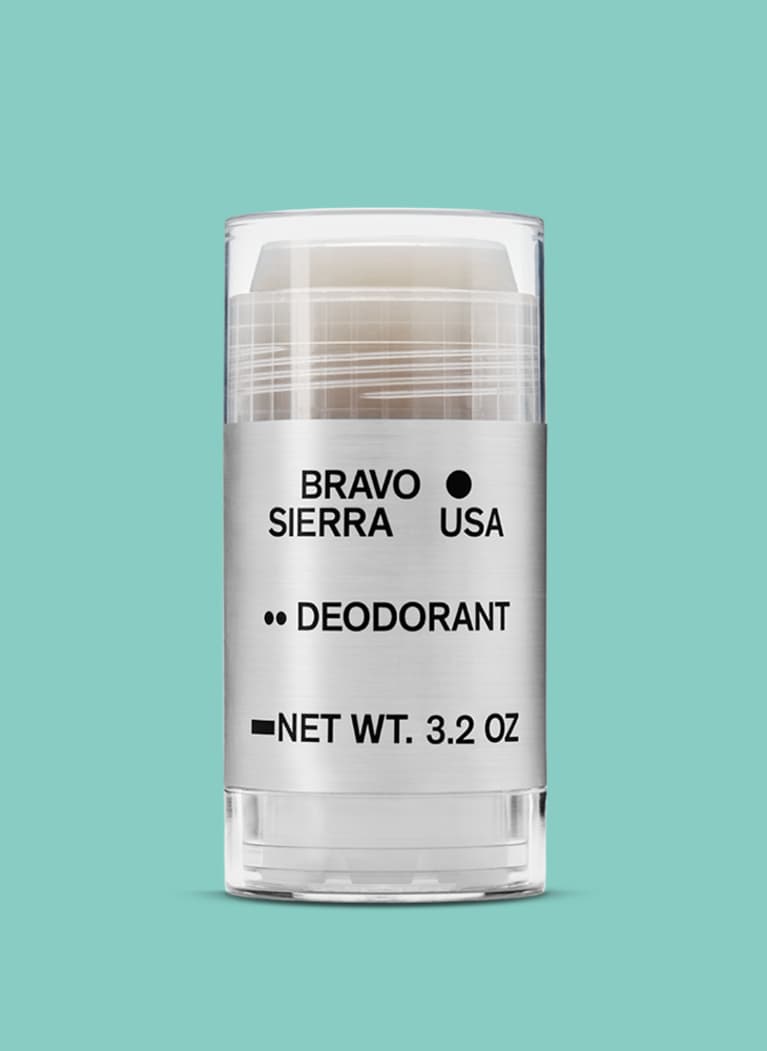 mindbodygreen
Schmidt's Naturals Deodorant Stick
Lately, brands have started utilizing the impressive powers of charcoal, the molecule of which are extremely porous and thus able to absorb an impressive amount. The magnesium helps nourish the skin, to buffer any irritation (as the armpit area is notoriously sensitive). Finally, they round it out with a natural scent.
Deodorant Stick in Charcoal + Magnesium, Schmidt's Naturals ($9.99)
mindbodygreen
Biossance Squalane Bamboo Deodorant
Bamboo powder has become a popular powder in beauty to help absorb oils and the like (you'll often see it in natural dry shampoos). Here, it's used to target sweat and odor. Then the brand further buffers B.O. with a fresh fragrance of grapefruit, geranium, and clary sage.
Squalane Bamboo Deodorant, Biossance ($14)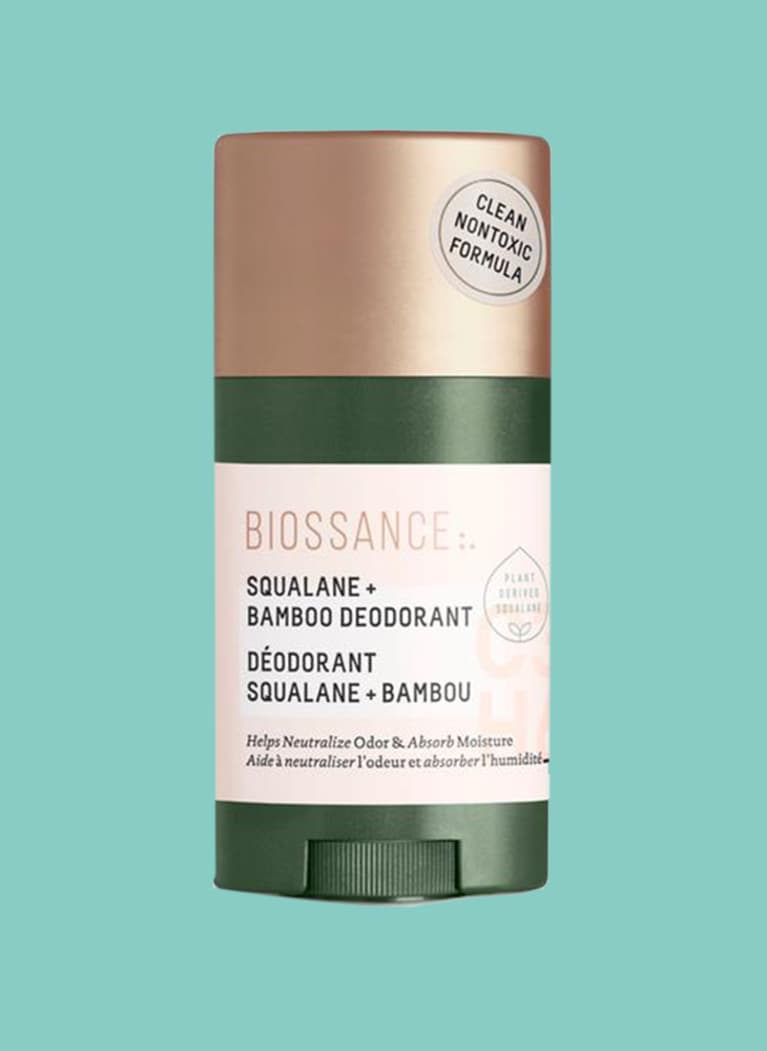 mindbodygreen
Necessaire Deodorant
An endlessly popular brand among trendy folk, this body care line works as well as it feels on the skin. The formula uses a complex made of silica, zinc, koalin clay, llactic, and mandelic acids to keep you dry and limit smell. We love the gender-neutral scent of sandalwood.
Deodorant in Sandalwood, Necessaire ($20)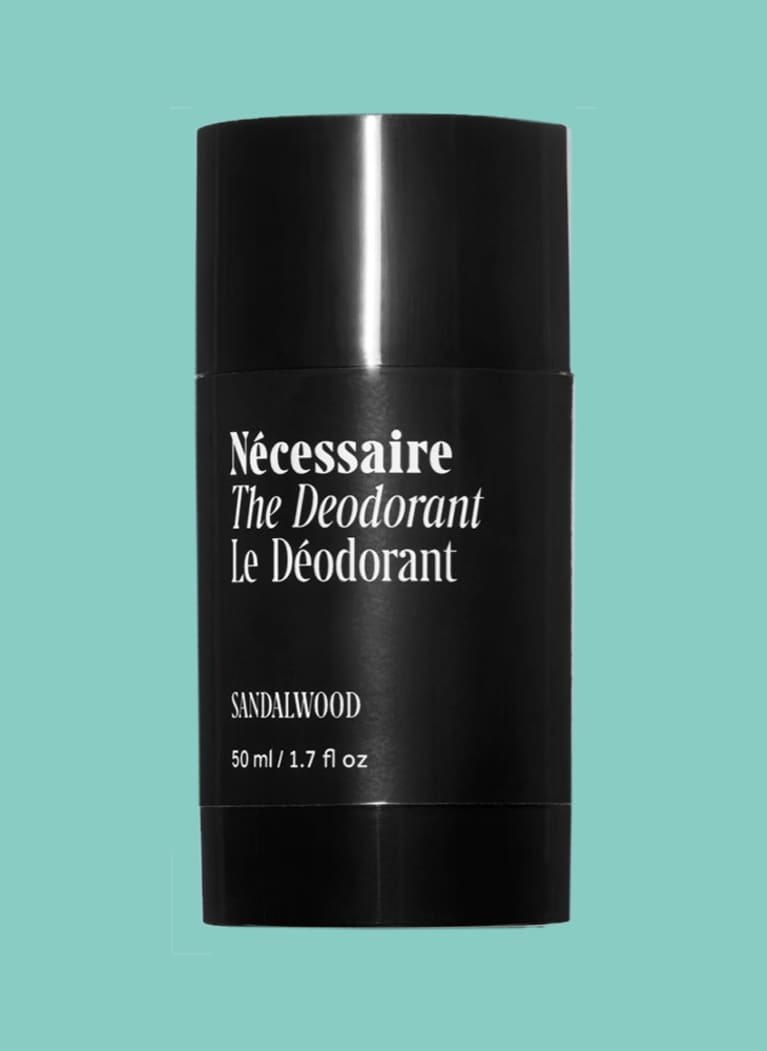 mindbodygreen