The 14 Best Clean Lip Plumpers — How To Get A Full, Pillowy Pout

mbg Beauty & Wellness Editor
By Jamie Schneider
mbg Beauty & Wellness Editor
Jamie Schneider is the Beauty & Wellness Editor at mindbodygreen. She has a B.A. in Organizational Studies and English from the University of Michigan, and her work has appeared in Coveteur, The Chill Times, and Wyld Skincare.
Last updated on February 14, 2022
Our editors have independently chosen the products listed on this page. If you purchase something mentioned in this article, we may
earn a small commission
.
While keeping your lips naturally plump takes a little more time and effort (it starts from the inside out; more on how to keep your lips from thinning, here), lip plumpers and balms can help jump-start the process.
Along with the right amount of humectants to help lips look supple and juicy, many formulas also include spicy, stimulating ingredients for a satisfying, albeit temporary, "swollen" appearance.
Advertisement
This ad is displayed using third party content and we do not control its accessibility features.
This list below takes it a step further: Not only do these options help you achieve that coveted bee-stung pout, but they actually enhance your lip volume long-term.
Ahead, find the lip plumpers we can't get enough of at the moment. (Pro tip: Follow with a dab of highlighter on your cupid's bow if you want to create the illusion of even more volume).
mindbodygreen lip balm
As you'll see, hyaluronic acid is a popular pick for plumpers—the ingredient can pull in up to 1,000 times its weight in water, which helps parched lips instantly rise with moisture (think of how you might run a dry sponge under water and watch it fill up with hydration.) We chose sodium hyaluronate for our formula, which has a lower molecular weight and can penetrate even deeper into the skin. Then to make sure all that hydration doesn't slip away, there's moringa seed oil, shea and cocoa seed butters, and sunflower seed wax to soften and protect the delicate skin.
lip balm, mindbodygreen ($12)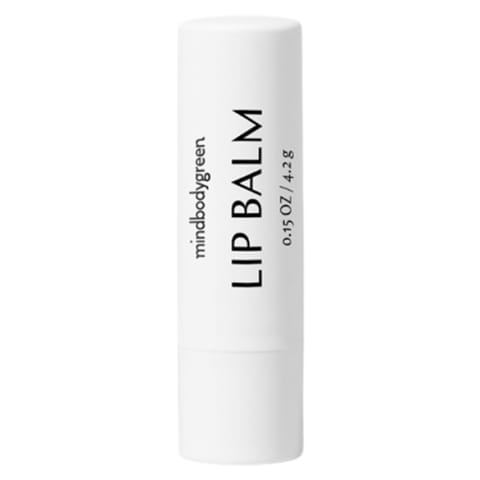 mindbodygreen
BeautyBio The Pout Sparkling Rosé Hyaluronic Acid Collagen Plumping Lip Serum
Again, the HA in this lip serum quickly fills in all the micro-cracks in your pout—it's like giving your parched lips a tall glass of water—while peptides, shea butter, and squalane visibly hydrate and leave your lips looking velvety. With a luxurious shade called Sparkling Rosé, what's not to love?
The Pout Sparkling Rosé Hyaluronic Acid Collagen Plumping Lip Serum, BeautyBio ($35)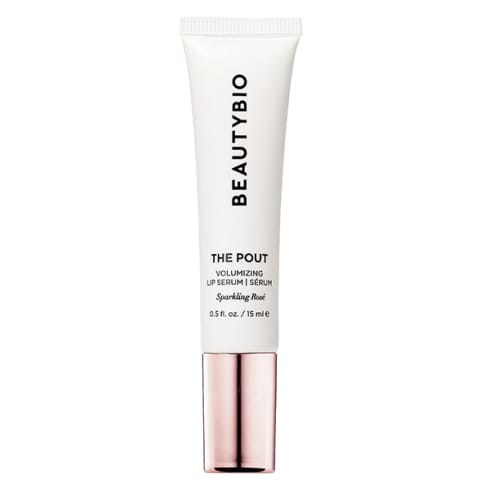 BeautyBio
Josie Maran Argan Lip Sting Plumping Butter
Known for their signature argan oil formulation, it only makes sense the brand would use the conditioning ingredient in a lip treatment. The star oil is paired with Manuka honey and hyaluronic acid to soothe and hydrate the lips, along with a subtle sting from Konjac root. Toss this lip butter into your bag to swipe on throughout the day—you'll have supple lips around the clock.
Argan Lip Sting Plumping Butter, Josie Maran ($23)
Josie Maran
Tata Harper Be True Lip Treatment
Research has shown that your lip size thins as you age, which makes this Tata Harper lip treatment a must-have; it nourishes the lips, reducing signs of aging and fine lines. One of the major ingredients is green tea, known for its antioxidant properties (specifically, its ability to delay photoaging). Paired with cocoa seed butter, this balm will have your lips looking cushioned and soft.
Be True Lip Treatment, Tata Harper ($34)
Tata Harper
Kosas LipFuel Hyaluronic Lip Balm
Hyaluronic acid is the workhorse in this formula, which, as we know, is paramount for drawing in moisture and creating juicy-looking lips (again, it's a favorite ingredient among lip plumpers). Plus, the hint of mint offers a cooling sensation, giving your lips a slightly swollen fullness.
LipFuel Hyaluronic Lip Balm, Kosas ($18)
Kosas
Kari Gran Lip Whip Treatment Balm in Peppermint
Cooling peppermint oil stimulates your blood vessels and causes them to expand, which results in a plumper pout. It also includes a blend of high-quality oils to nourish your pout: castor oil, avocado oil, olive oil, and sunflower oil. And the texture? Deliciously rich without being too sticky.
Lip Whip Treatment Balm in Peppermint, Kari Gran ($20)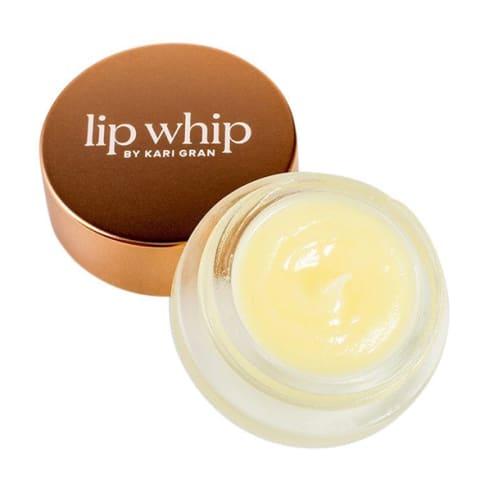 Kari Gran
Eminence Organic Skin Care Cinnamon Kiss Lip Plumper
This spicy gloss features cinnamon oil, clove oil, and paprika—so it works wonders for stinging your lips just right. (Just be sure to spot-test on your arm first with this one, as cinnamon can cause contact dermatitis1 for some.) Along with these superstar ingredients, the blend also includes jojoba oil, a wonderful moisturizer that closely mimics our own sebum.
Cinnamon Kiss Lip Plumper, Eminence Organic Skin Care ($26)
Eminence Organic Skin Care
Tatcha The Kissu Lip Mask
This Tatcha number allows you to truly show your lips some love: The nonsticky, jelly consistency feels like butter as you slide it on, then it melts into your skin as it conditions your lips. The formula contains Japanese peach extract, an age-old remedy to help repair damaged lips, plus squalane to infuse them with moisture that lasts all day long.
The Kissu Lip Mask, Tatcha ($28)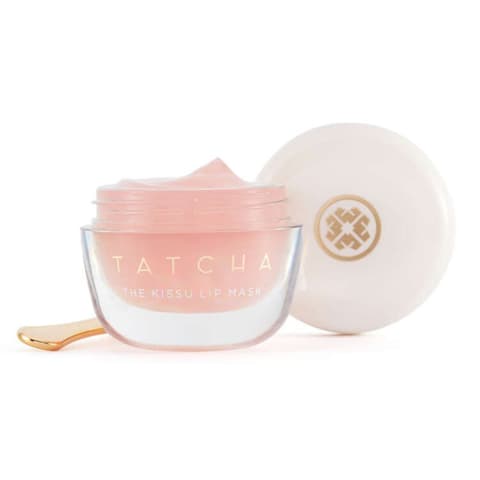 Tatcha
BYBI Beauty Lip Kit
This lip kit puts in the work: By first manually scrubbing away flakes with the Buffer, you make it easier for active plumping ingredients (like peppermint, cinnamon, and chili oils) to penetrate the skin. If this process sounds like irritation waiting to happen, don't fret: The plumping balm calls on oils and butters, like shea butter, grapeseed oil, and castor oil, simultaneously hydrate and soothe.
Lip Kit, BYBI Beauty ($20)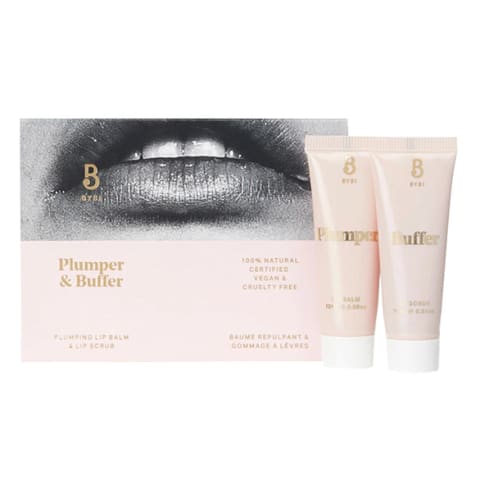 BYBI Beauty
PCA Skin Hyaluronic Acid Lip Booster
The "filling sphere" technology makes this lip balm a winner. The blend contains sodium hyaluronate (a salt-form of hyaluronic acid) and konjac root in dehydrated "microspheres" that draw in moisture and swell once they penetrate the lip skin. The result? More hydration and volume.
Hyaluronic Acid Lip Booster, PCA Skin ($47)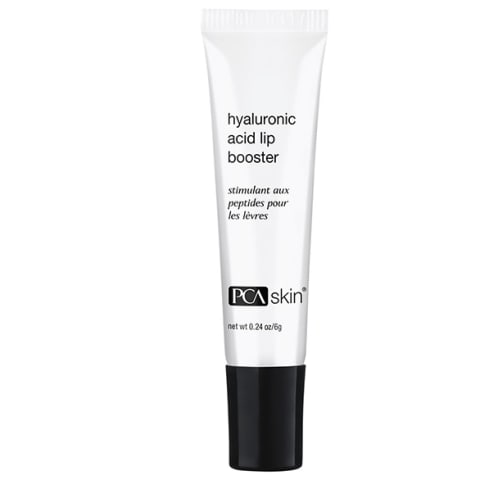 PCA Skin
PYT Beauty Plump It Up Lip Gloss
Mango seed butter, avocado oil, jojoba seed oil, and grape seed oil help this gloss glide on effortlessly and shine all day without ever becoming tacky. On it's own, it's a fantastic hydrator that creates the appearance of fuller lips; but you can also layer it over your favorite pigment for a little something extra.
Plump It Up Lip Gloss, PYT Beauty ($14)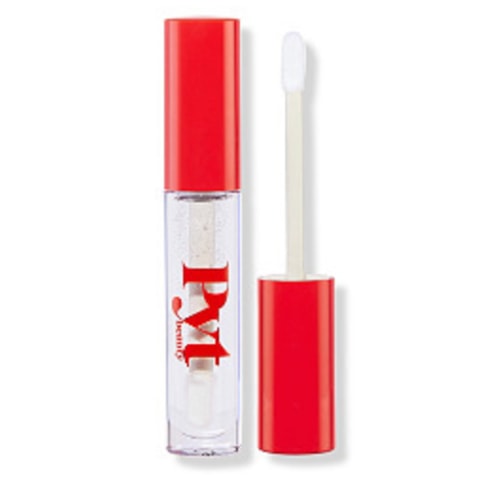 PYT Beauty
Bite Beauty Yaysayer Plumping Lip Gloss
Cinnamon oil is your plumping agent here: It's a heat-inducing essential oil that acts as a vasodilator (meaning, it can stimulate your blood vessels and cause them to expand). The hyaluronic acid in this formula also gives your lips a juicy-looking appearance, especially plush with this raspberry hue.
Yaysayer Plumping Lip Gloss, Bite Beauty ($25)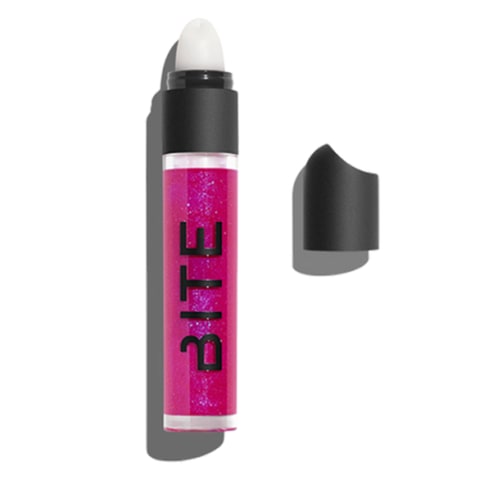 Bite Beauty
LAWLESS Forget The Filler Lip Plumper Line Smoothing Gloss
A pillow-soft gloss that dresses your lips in sheer, baby pink. Along with the brand's MAXI-LIP plumping technology to increase volume and fill out fine lines, you'll find shea butter and rosehip oil to condition the lips for a velvet-smooth pout.
Forget The Filler Lip Plumper Line Smoothing Gloss, LAWLESS ($25)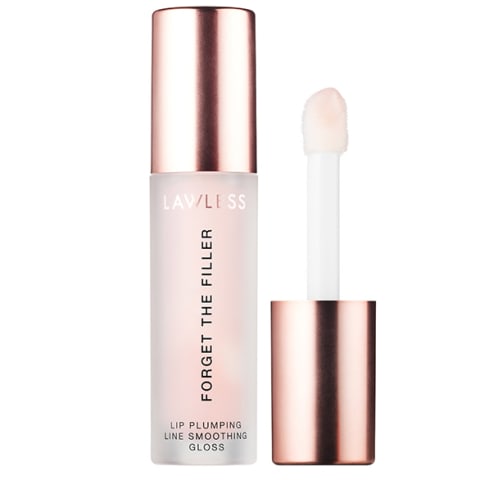 LAWLESS
MILK Makeup Electric Glossy Lip Plumper
You can never go wrong with a high-shine clear gloss. This spicy number includes sichuan pepper for a subtle sting, as well as jojoba oil and peptides to soften any uneven texture. It's equal parts smooth and tingly, resting comfortably on your fragile lip skin.
Electric Glossy Lip Plumper, MILK Makeup ($25)
Milk Makeup
mbg's review process.
At mbg, high standards are earned—and there are no shortcuts. Our beauty editors stay up to date on the latest ingredient research and innovation. It's a dynamic, continuously evolving space, and it's important we look into the science so we can make informed choices about which formulas earn our stamp of approval (figuratively speaking).
Our high standards also come from testing products—many, many products. Our editors and writers rigorously test and research the products featured in our roundups to offer you the best, most informed recommendations. When we write reviews, you can trust we spend quality time with the formulas: We don't simply rave about products we've slathered on the back of our hand. We endorse products we've tried and loved.
Learn more about our testing process and clean beauty standards here.
Advertisement
This ad is displayed using third party content and we do not control its accessibility features.