We published a lot of gut-healing recipes in 2018, but these were the few that we kept coming back to again and again. From a digestive tea that harnesses the power of ayurveda to the tonic you'll want to sip after eating too much sugar, these were the best gut-healing recipes of 2018.
Simple Chicken Congee
Congee, a hearty, warming rice porridge, has long been used in traditional Chinese medicine as a salve for the digestive system, but this year, it came back in a big way, as restaurants began to include it on menus and health-interested home cooks added it to their gut-healing arsenal. Here, mbg Collective member Phoebe Lapine explains just how easy it is to reap the myriad benefits at home—including repairing intestinal permeability and reducing inflammation. "Plus, the easier your meal is to digest—and in the case of congee, that's very easy—the better equipped you are to reap the rewards of any protein and minerals coming in," she explains. Get the full recipe here.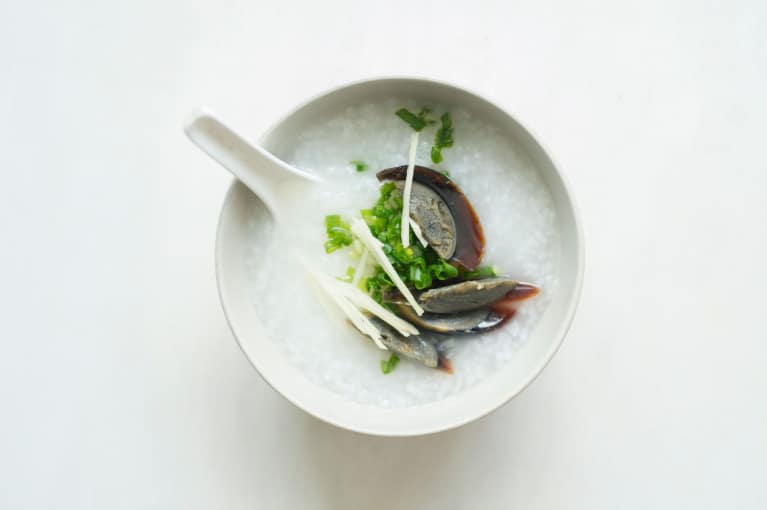 Alita Ong / Stocksy
Ayurvedic Bloat-Eliminating Tonic
This ayurvedic detox tonic features just three ingredients, all of which are likely in your pantry right now: cumin, coriander, and fennel. "This recipe has ancient ayurvedic roots and heaps of benefits," explains Tanita de Ruijt, the herbalist who created it. "It's brilliant for detoxification, digestion, and reducing bloating and gas. It stimulates the metabolism and clears out excess water retention. This flushing action simultaneously cleanses the urinary tract and reduces inflammation. The mildly bitter carminative seeds rev up the detoxification process, purify the blood, and help to soothe a tense mind." Toasting the seeds is a genius (but often forgotten!) step in the recipe that helps release their volatile organic compounds, increasing their flavor and health benefits. Get the full recipe here.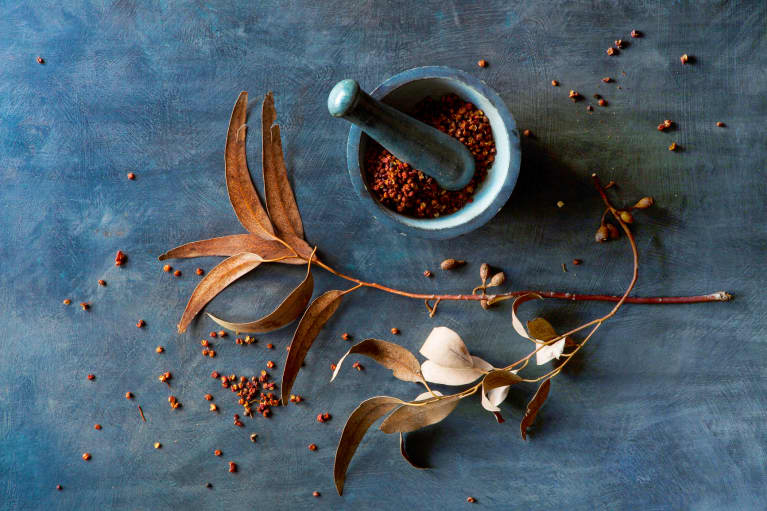 Nadine Greeff
Power Parfait
This gut-healing breakfast, created by gut health expert Robyn Youkilis, is beloved by celebs like Lea Michele for its ease, deliciousness, and potent therapeutic powers. It contains yogurt, oats, protein powder, chia seeds, and more, but the secret, explains Youkilis, is in the blend of gut-friendly fiber, probiotics, and prebiotics. It's also packed with protein, which will keep you full for hours. Best of all? It can be made in advance and stored in the fridge, so you have a ready-made healthy breakfast whenever you need it. Get the full recipe here.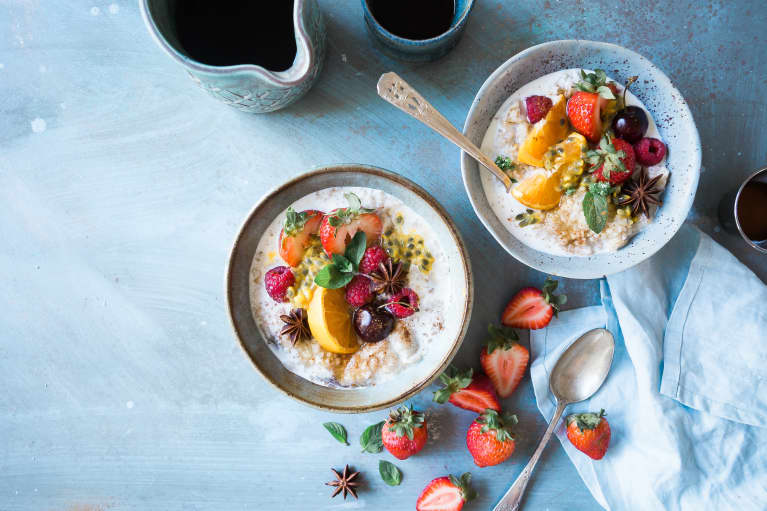 Brooke Lark
Probiotic-Packed Mayo
If you're a fan of the classic condiment, you'll love this re-imagined version, which uses probiotic-rich miso to add umami depth to a plant-based recipe. Apples add a tender sweetness, while mustard and lemon juice contribute tang. The result? Something better (in my opinion!) than traditional mayonnaise but with the same versatility. Spread it on sandwiches, use it in salad dressings, and watch your life get a whole lot more flavorful. Get the full recipe here.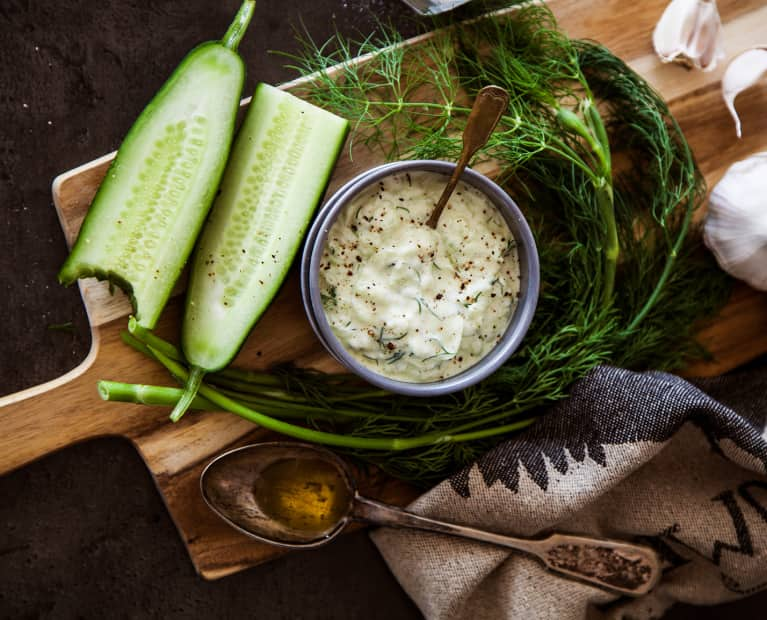 Alie Lengyelova