This 3-Ingredient Ayurvedic Remedy Eliminates Bloat Instantly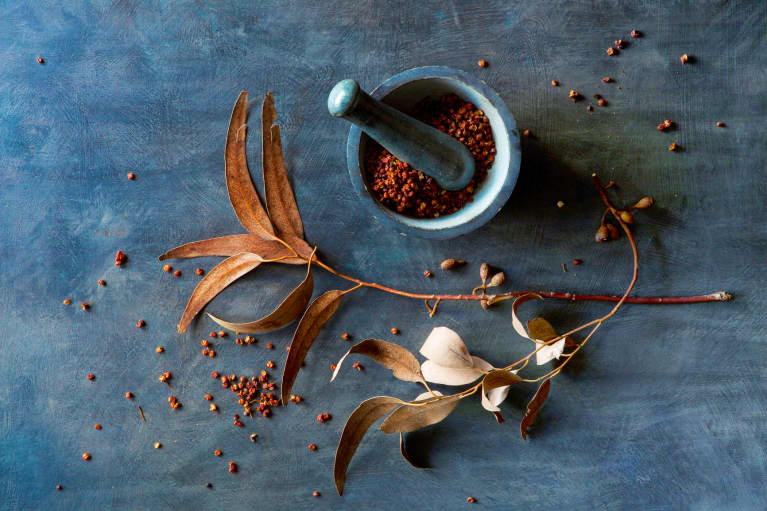 Our editors have independently chosen the products listed on this page. If you purchase something mentioned in this article, we may
earn a small commission
.
Tonic by Tanita de Ruijt offers a glimpse of healing remedies from around the world, including truly innovative ways to fight colds, quell inflammation, and more. This ayurvedic detox tonic features just three ingredients, all of which are likely in your pantry right now: cumin, coriander, and fennel. "This recipe has ancient ayurvedic roots and heaps of benefits," explains de Ruijt. "It's brilliant for detoxification, digestion, and reducing bloating and gas. It stimulates the metabolism and clears out excess water retention. This flushing action simultaneously cleanses the urinary tract and reduces inflammation. The mildly bitter carminative seeds rev up the detoxification process, purify the blood, and help to soothe a tense mind." Toasting the seeds is a genius (but often forgotten!) step in the recipe that helps release their volatile organic compounds, increasing their flavor and health benefits.
Ayurvedic Bloat-Eliminating Tonic
500 mL (17 fl. oz.) water
¼ tsp. cumin seeds
¼ tsp. coriander seeds
¼ tsp. fennel seeds
Set the water to boil.
Meanwhile, toast the seeds in a dry frying pan (skillet), over medium heat, until they become aromatic. Transfer the seeds to a pestle and mortar (or just a cutting board, using the bottom of a glass or rolling pin) and bruise slightly.
Let the seeds steep in the boiled water for 5 minutes, or until it cools to a comfortable drinking temperature.
Strain out the spices and serve.
Based on excerpts from Tonic by Tanita de Ruijt, with the permission of Hardie Grant. Copyright © 2018.