The 11 Best Hydrating Foundations For Dry Skin: Rich, Velvety & Silky-Smooth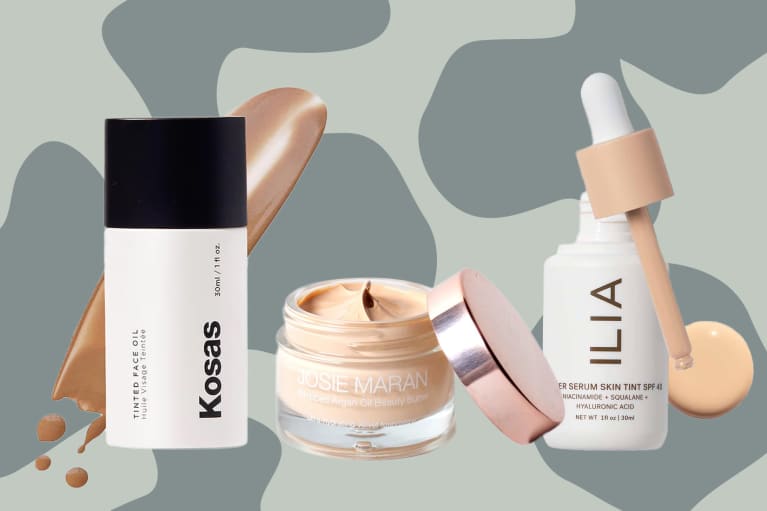 Our editors have independently chosen the products listed on this page. If you purchase something mentioned in this article, we may
earn a small commission
.
If your skin runs dry, chances are a handful of skin care ingredients truly make your heart sing: moisturizing oils, like jojoba and coconut, as well as star hydrators like glycerin, hyaluronic acid, and aloe (plus a few soothing agents, like colloidal oat, for good measure). And guess what? You can find all these ingredients in makeup, too: "If your skin is dry, you want to look for a higher concentration of any nourishing ingredients like jojoba oil, aloe vera, and shea butter," says celebrity makeup artist Kristen Arnett about finding the right foundation for your skin type.
Essentially, if you're looking for a foundation that won't flake midday, you'll want to seek out the moisturizing formulas that provide a bit of slip—which, more often than not, have a cream or liquid texture. Powdery, mineral formulas do have their time and place, but on dry skin, "It's just going to make things look way dryer," Arnett notes.
Check out our favorite foundations for dry skin below—each boasts a cushy texture, a seamless application, with varying amounts of coverage for your complexion.
Kjaer Weis Cream Foundation
This medium- to full-coverage number feels creamy enough to blend, yet it dries down to a perfect matte. Formulated with jojoba, coconut, and sweet almond oil, it practically melts into your skin.
Cream Foundation, Kjaer Weis ($68)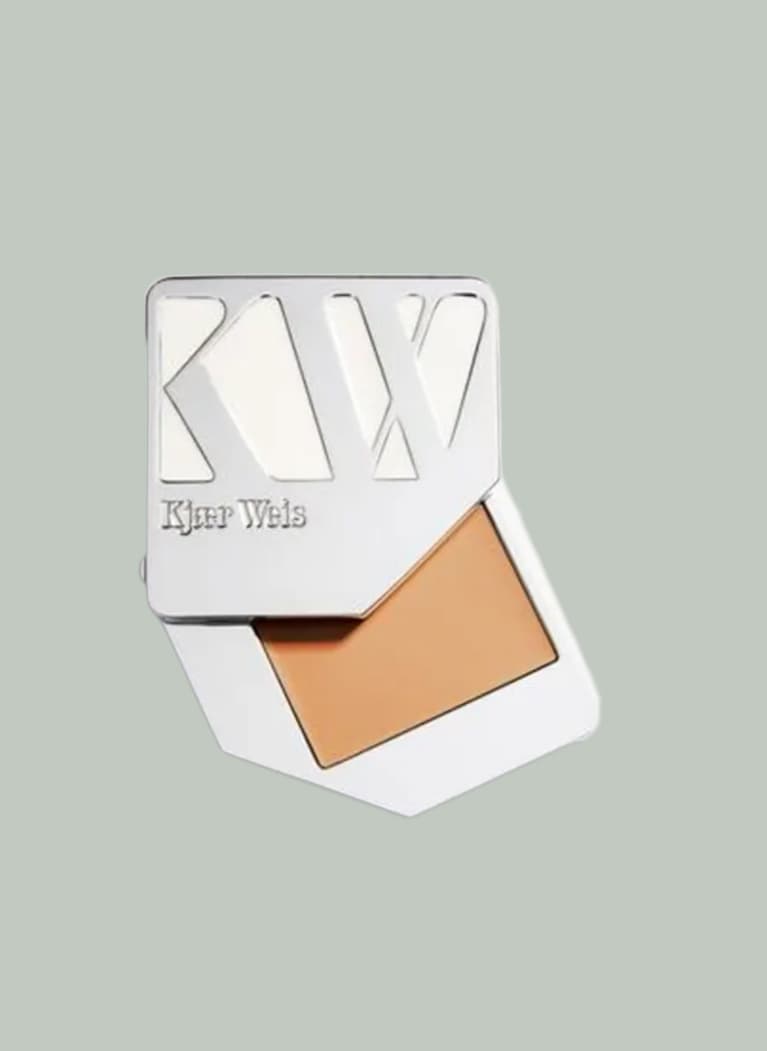 mindbodygreen
ILIA Super Serum Skin Tint SPF 40 Foundation
If you're looking for sheer coverage, this dewy, tinted serum is a noteworthy grab. Squalane and hyaluronic acid are the stars of the formula, along with niacinamide to help smooth skin texture and zinc oxide for extra sun protection.
Super Serum Skin Tint SPF 40 Foundation, ILIA ($48)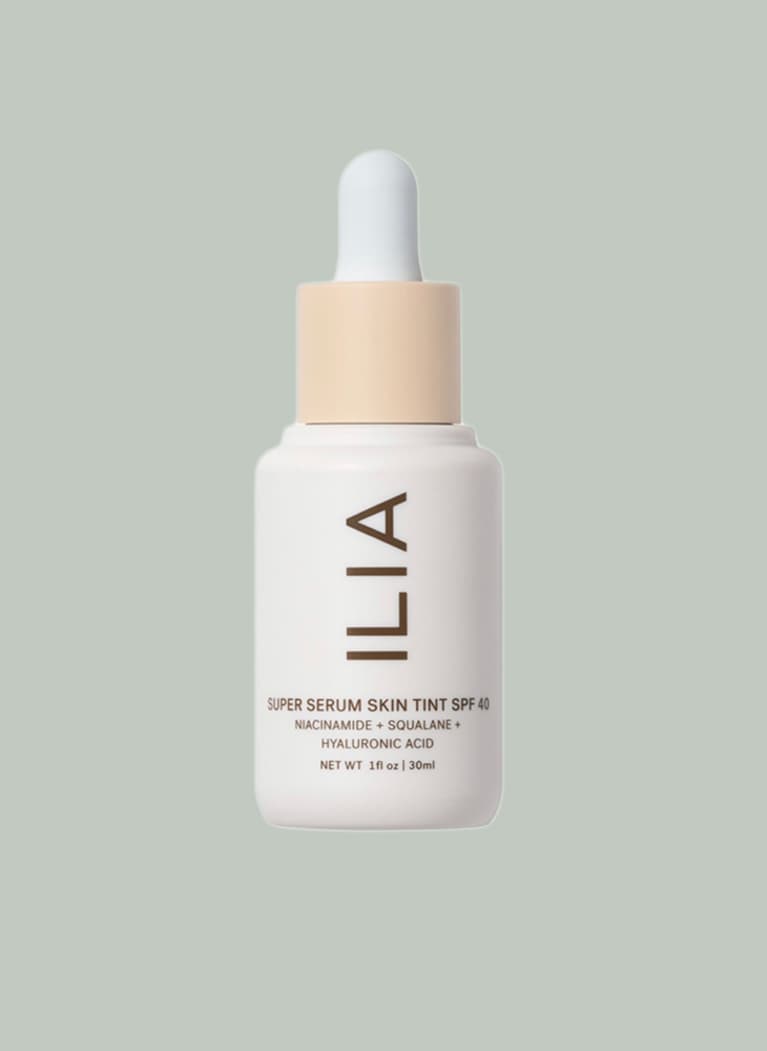 mindbodygreen
Kosas Tinted Face Oil Foundation
More of a tinted moisturizer-foundation hybrid, this lightweight number also lays quite sheer, but the silky texture makes it a dream to layer, if you so choose. It's the cocktail of oils that make the texture so smooth: avocado oil, jojoba oil, camellia seed oil, and rosehip seed oil, to name a few.
Tinted Face Oil Foundation, Kosas ($42)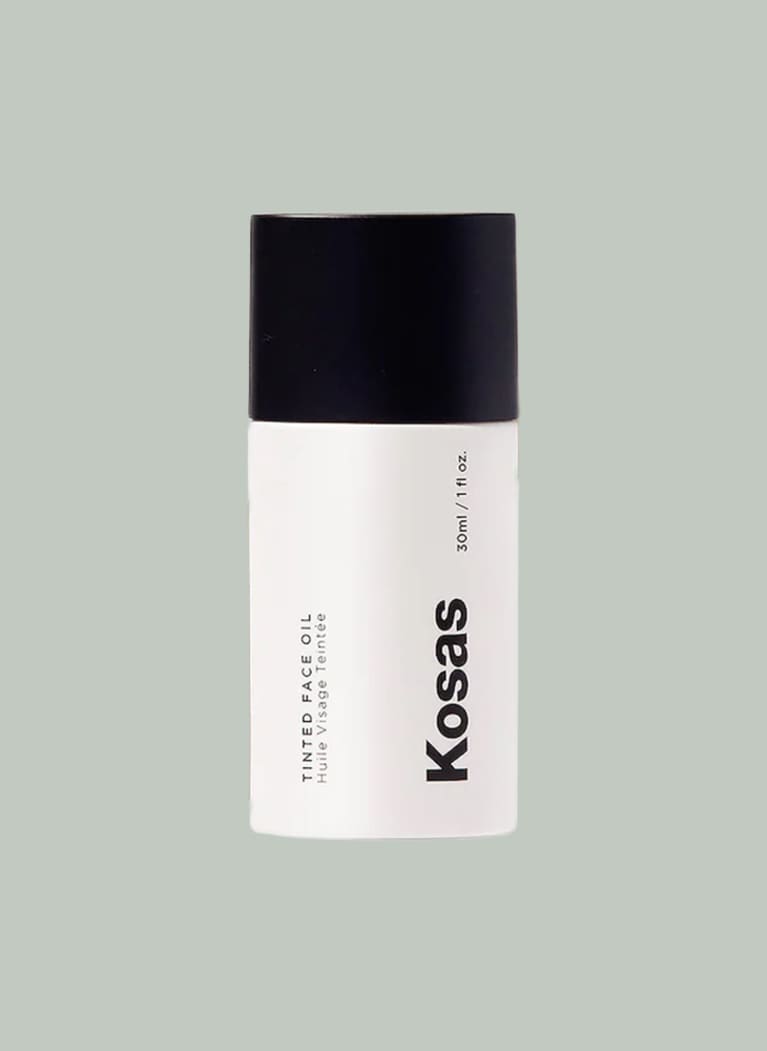 mindbodygreen
Milk Makeup Sunshine Skin Tint Clean SPF 30 Foundation
This skin tint has the application down to a science. Perfect for precise coverage (say, if you're looking to spot conceal or mask discoloration), simply pump the pen-like applicator and glide the rollerball across any targeted areas. With grapeseed oil, avocado oil, jojoba oil, olive oil, and squalane, the formula sinks comfortably into the skin.
Sunshine Skin Tint Clean SPF 30 Foundation, Milk Makeup ($42)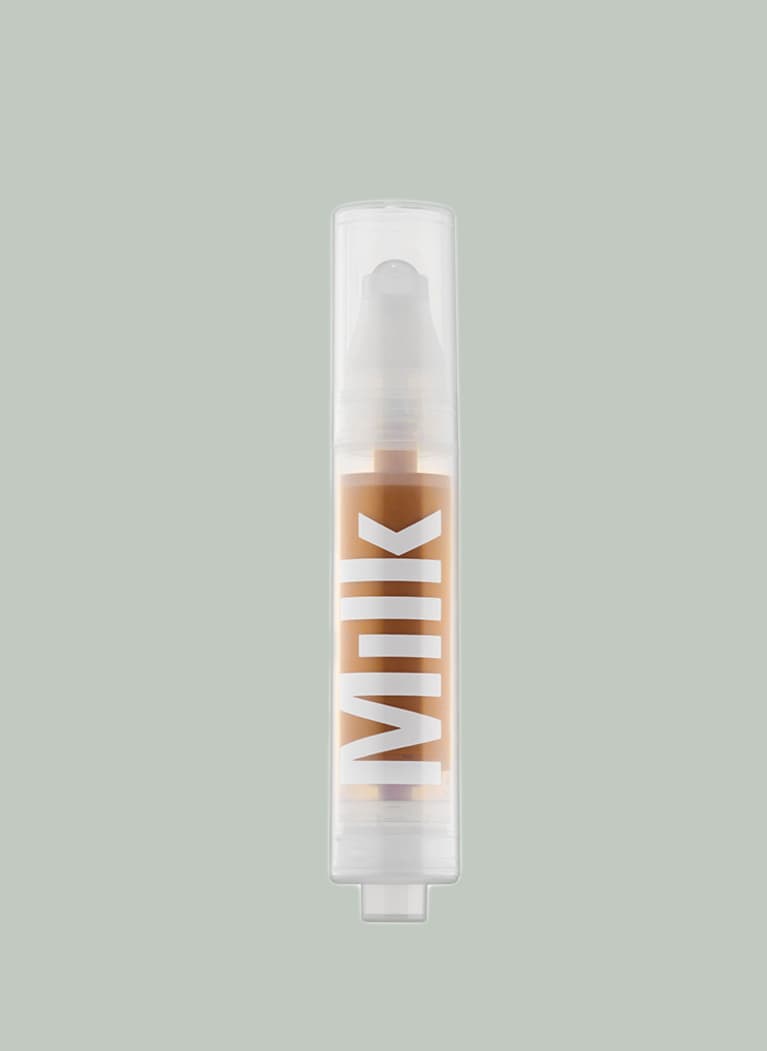 mindbodygreen
Beauty Bakerie InstaBake Aqua Glass Foundation
A full-coverage foundation that never dries caky—in fact, a little goes a long way, and it feels quite lightweight on the skin. True to its name, it offers a dewy, glass-like glow, and the formula itself is super buttery (like frosting between your fingers).
InstaBake Aqua Glass Foundation, Beauty Bakerie ($34)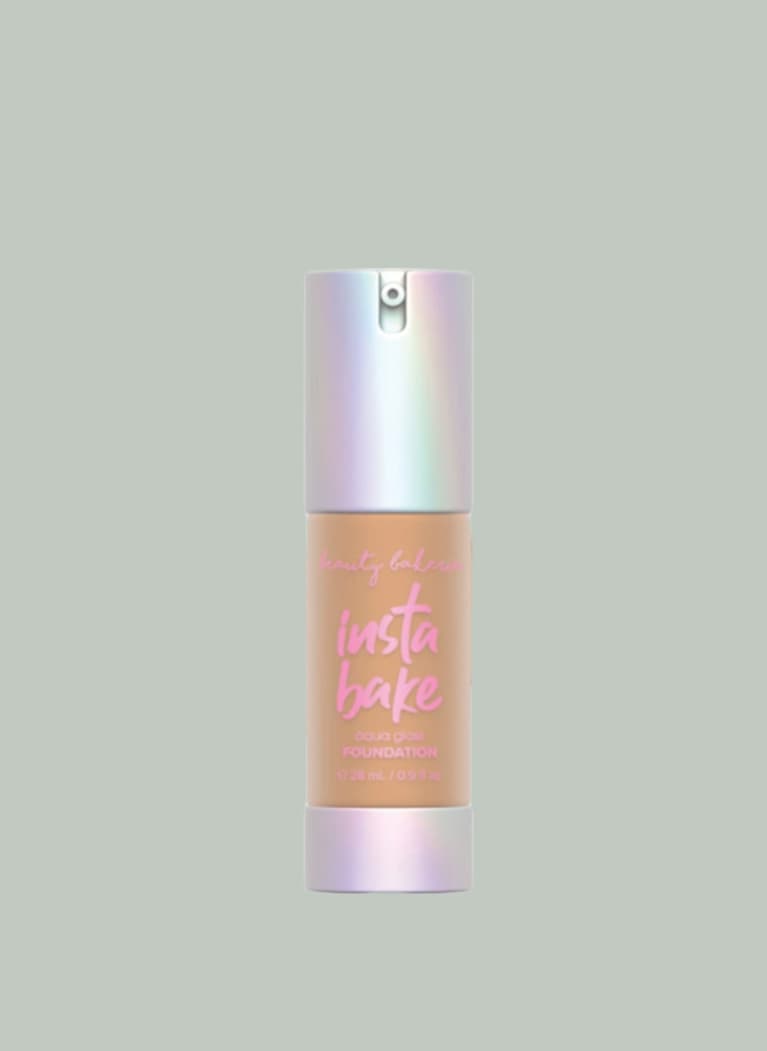 mindbodygreen
RMS Beauty "Un" Cover Up Cream Foundation
This rich formula features coconut oil, jojoba oil, castor seed oil, and buriti oil (which is chock-full of antioxidants and fatty acids, like oleic acid) and offers a seamless medium to full coverage. Plus, it contains turmeric, ashwagandha, and St John's wort—prepare for maximum radiance.
"Un" Cover Up Cream Foundation, RMS Beauty ($52)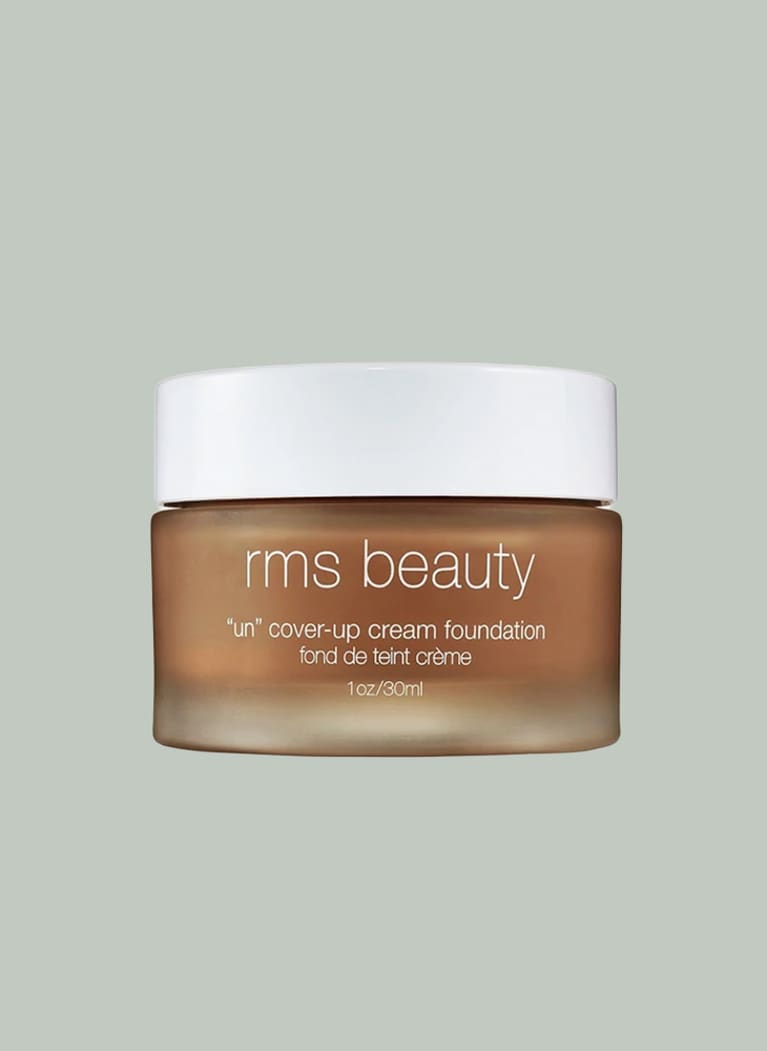 mindbodygreen
Alima Pure Liquid Silk Foundation
There's no other name to call it: This smooth foundation feels just like, well, liquid silk. With hyaluronic acid, tocopherol (a form of vitamin E derived from sunflower seed oil), argan oil, and coconut oil, and glycerin, it has just the right amount of slip, yet it won't dare budge throughout the day.
Liquid Silk Foundation, Alima Pure ($42)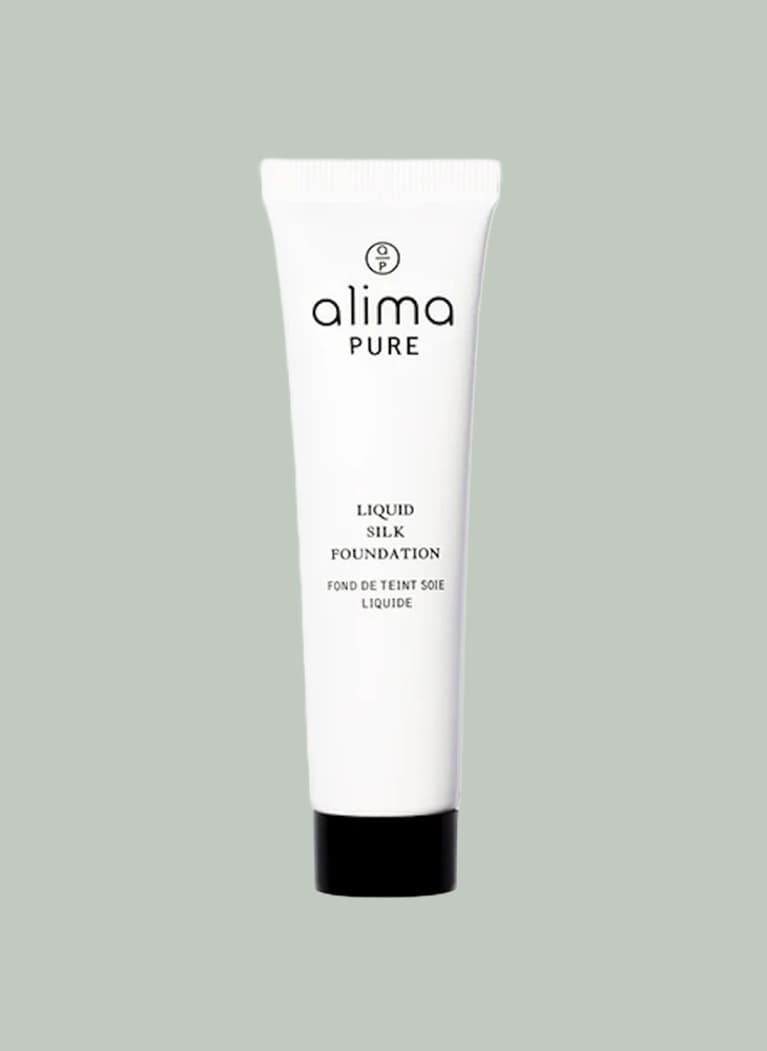 mindbodygreen
The Lip Bar Skin Serum Foundation
Olive oil, glycerin, oat oil, and coconut oil make this lightweight serum-foundation moisturizing and skin-soothing, and the brush attachment makes application a breeze. Just pump the product, swipe, and blend wherever you need coverage—the sheer formula is pretty buildable, too, and it comes in 26 gorgeous shades.
Skin Serum Foundation, The Lip Bar ($28)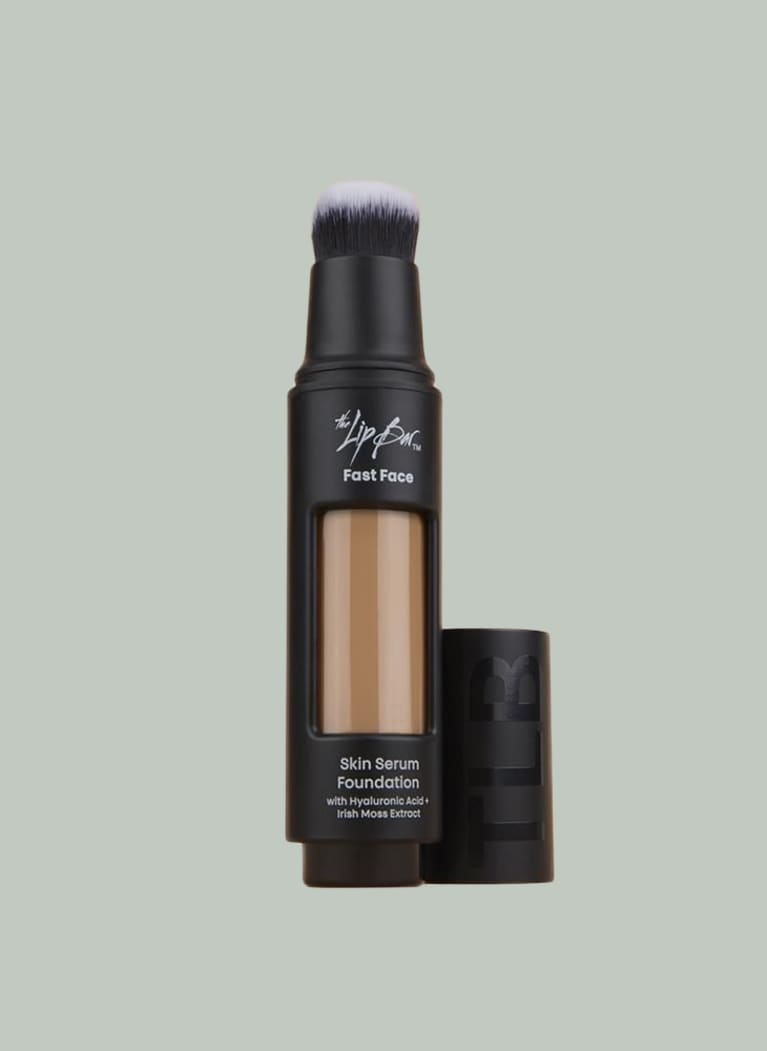 mindbodygreen
Beautycounter Skin Twin Featherweight Foundation
Another sheer, buildable formula that lets your natural skin texture shine. It instantly fuses to your complexion, with jojoba esters, glycerin, and hyaluronic acid plumping it with moisture.
Skin Twin Featherweight Foundation, Beautycounter ($45)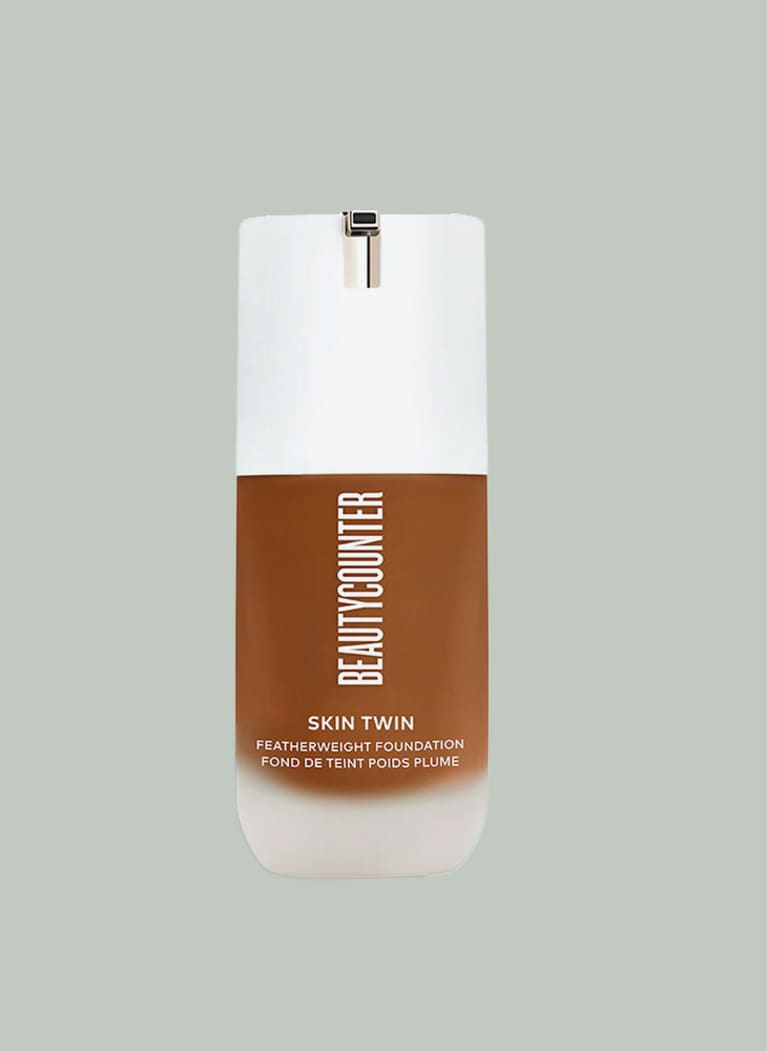 mindbodygreen
Josie Maran Whipped Argan Oil Beauty Butter
A decadent, air-whipped foundation pumped with the brand's signature argan oil (commonly referred to as "liquid gold" since it has anti-inflammatory properties and can help with skin barrier repair), along with shea butter, sunflower seed oil, coconut oil, avocado oil, marula oil, jojoba oil, and a host of antioxidant-rich fruit extracts. The whipped texture is rich, yet lightweight, and oh-so-satisfying to blend.
Whipped Argan Oil Beauty Butter, Josie Maran ($40)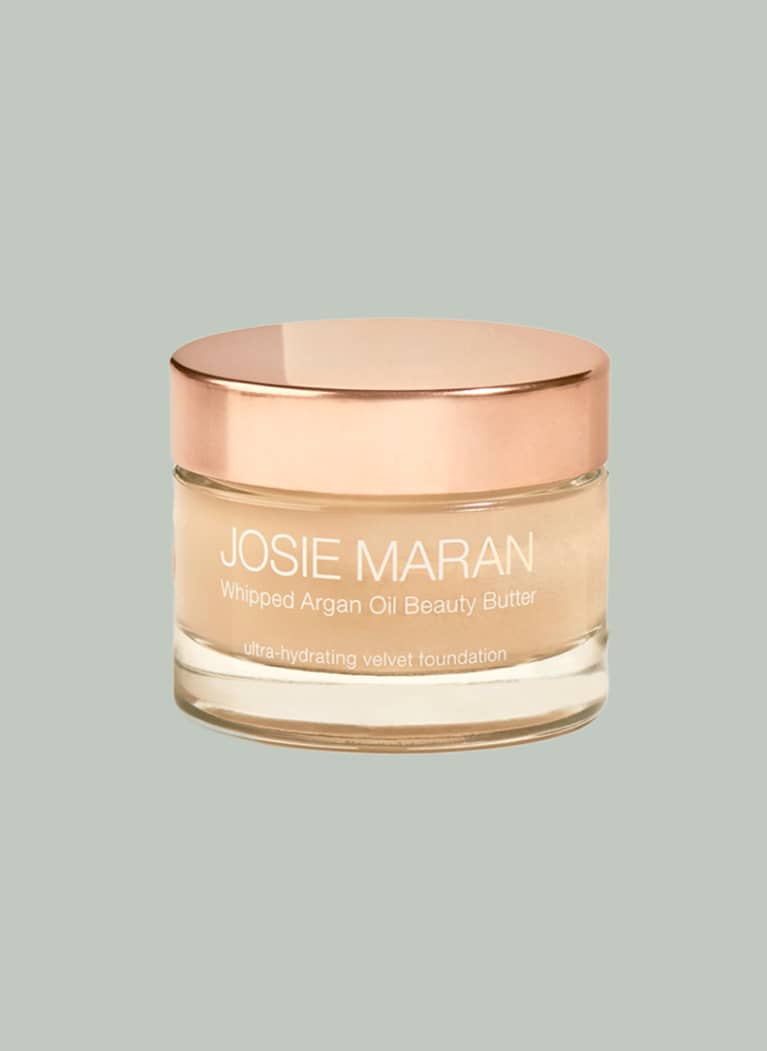 mindbodygreen
Lily Lolo Silk Cream Foundation
This cream foundation provides an even, lightweight base (simply bounce a damp beauty blender on the surface and blend away), or swirl your finger on the pan to spot conceal more precise areas. With jojoba, grapeseed, sunflower seed, and argan oils, it will offer a velvety-smooth texture that's layer-friendly.
Silk Cream Foundation, Lily Lolo ($26)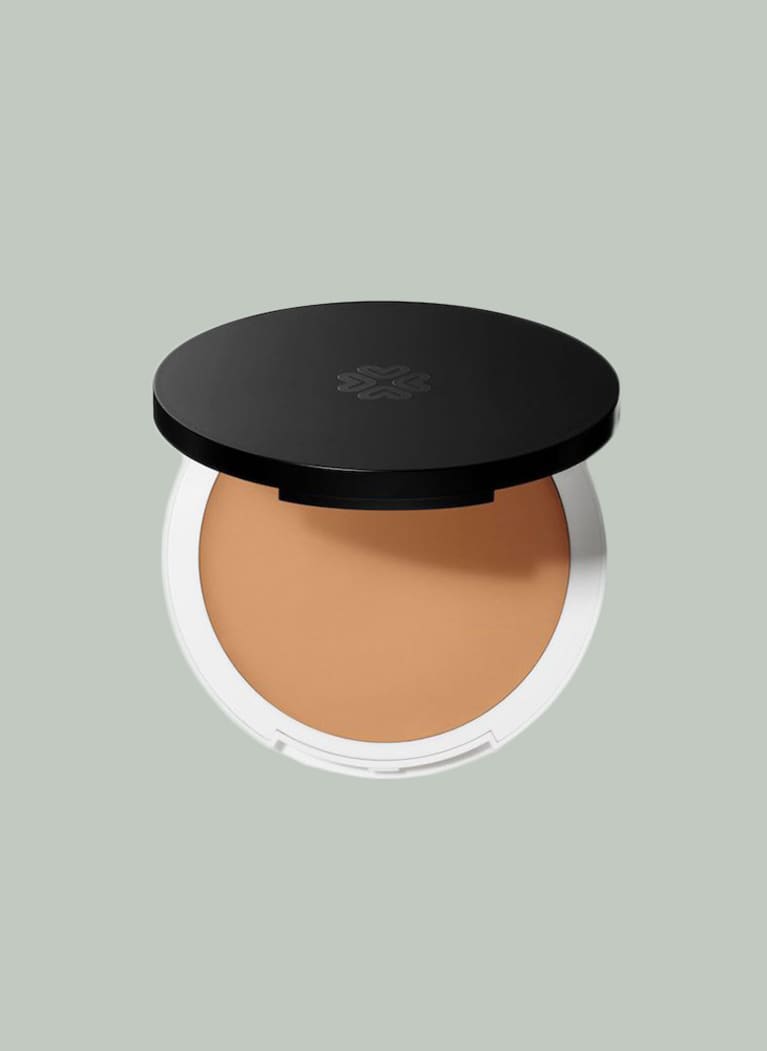 mindbodygreen
And do you want to turn your passion for wellbeing into a fulfilling career? Become a Certified Health Coach! Learn more here.