The 12 Creamiest, Most High-Quality Concealers Of 2021 For Every Skin Tone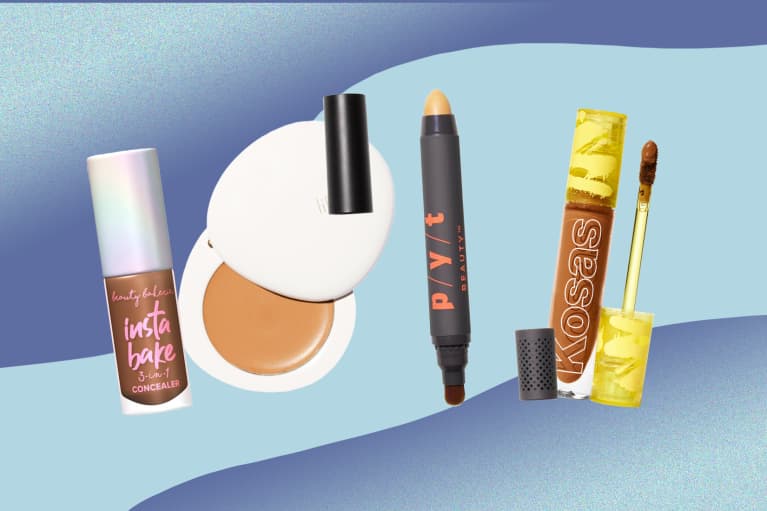 Our editors have independently chosen the products listed on this page. If you purchase something mentioned in this article, we may
earn a small commission
.
Discovering your go-to concealer is cause for celebration. After all, the mighty concealer has a number of demands to meet—ideally, a flawless number would mask under-eye circles, spot treat, and brighten up discoloration all with a few strategically placed swipes. You want just the right amount of coverage for the task (read: buildable, yet not too sheer), an application that melts into skin, and a moisturizing formula that won't flake off midday. So when you find the one? Well, it's a bit like finding The One (for us beauty folk, anyway).
If you're in the market for a new concealer, let us play matchmaker. From covering up blemishes to hydrating the under-eyes, these are our top clean picks.
Kosas Revealer Concealer
This oh-so creamy concealer is a cult hit: With an ingredient powerhouse (caffeine, peptides, and hyaluronic acid to make under-eyes look plump and bright, as well as vitamin B5 to soothe inflammation), it yields a seamless finish that never creases no matter where you glide on—a blemish, under the eyes, or on your cheekbones. Plus, it comes in 28 gorgeous shades.
Revealer Concealer, Kosas ($28)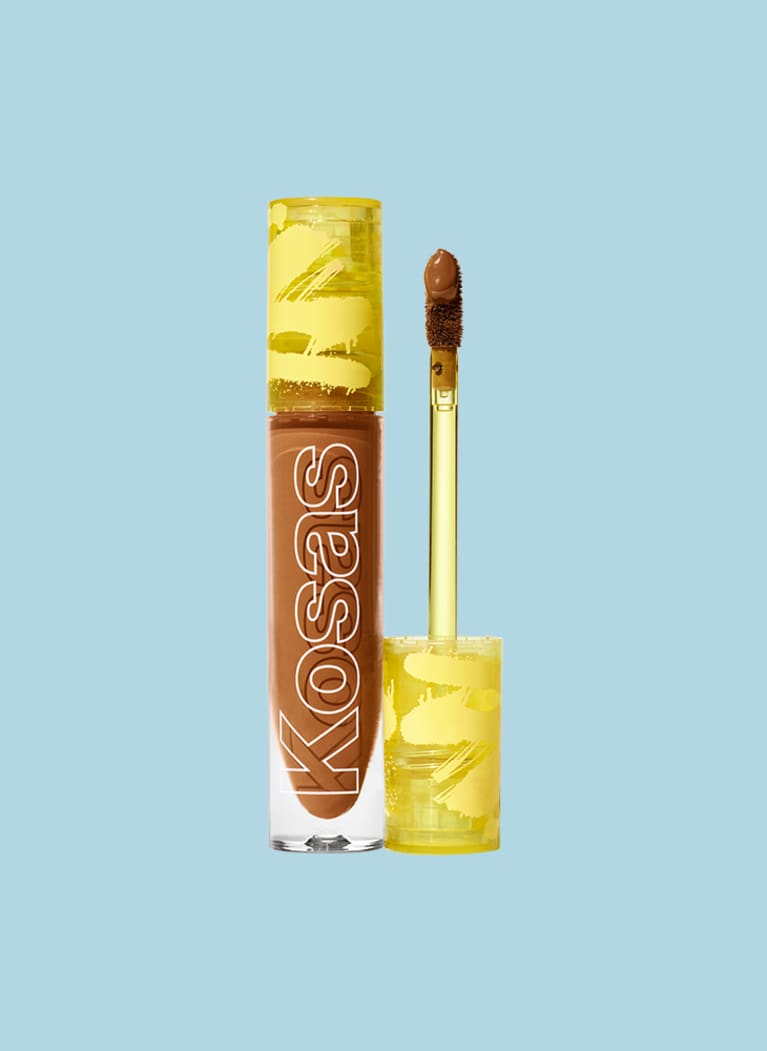 mindbodygreen
ILIA True Skin Serum Concealer
If you seem to flake with even the dewiest of products, try a serum-infused product, like this here concealer. With aloe, glycerin, vitamin C, and mastic (great for smoothing skin texture), this number doesn't just color correct—it helps strengthen your skin, too.
True Skin Serum Concealer, ILIA ($30)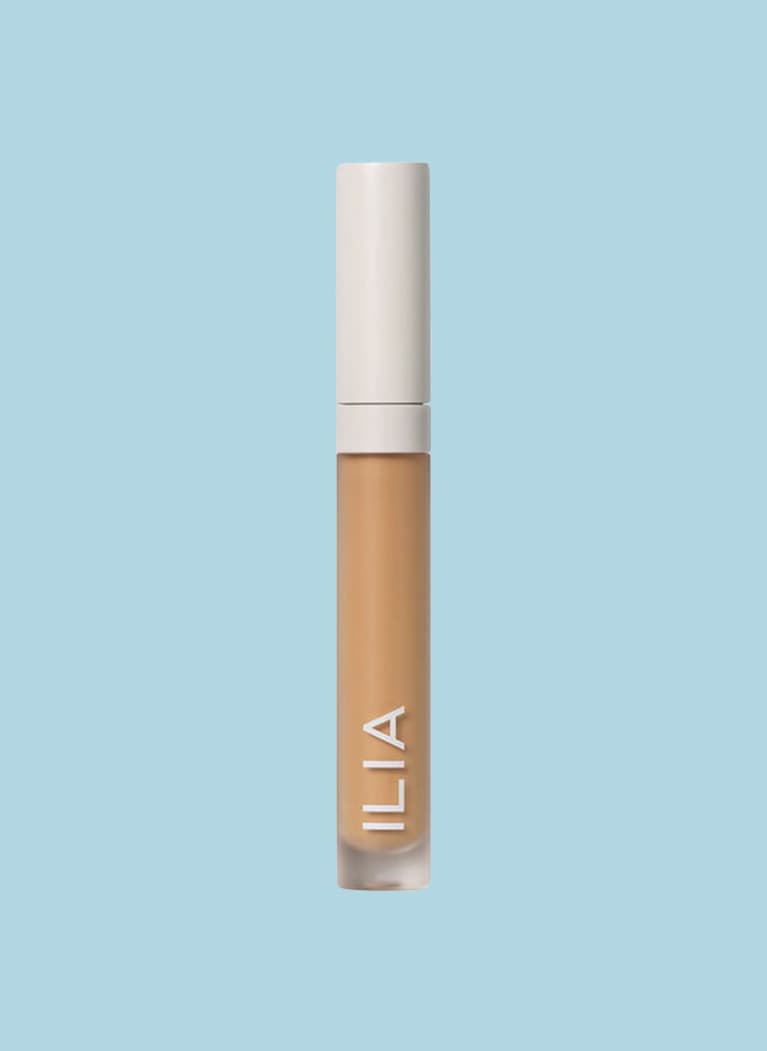 mindbodygreen
PYT Beauty All Over Concealer Stick
This dual-sided concealer makes blending a breeze, especially on-the-go. Simply pop it on wherever you need coverage and buff it out with the fluffy brush tip. It's incredibly dewy—thanks to castor oil, avocado oil, jojoba oil, and shea butter—yet doesn't dare budge.
All Over Concealer Stick, PYT Beauty ($18)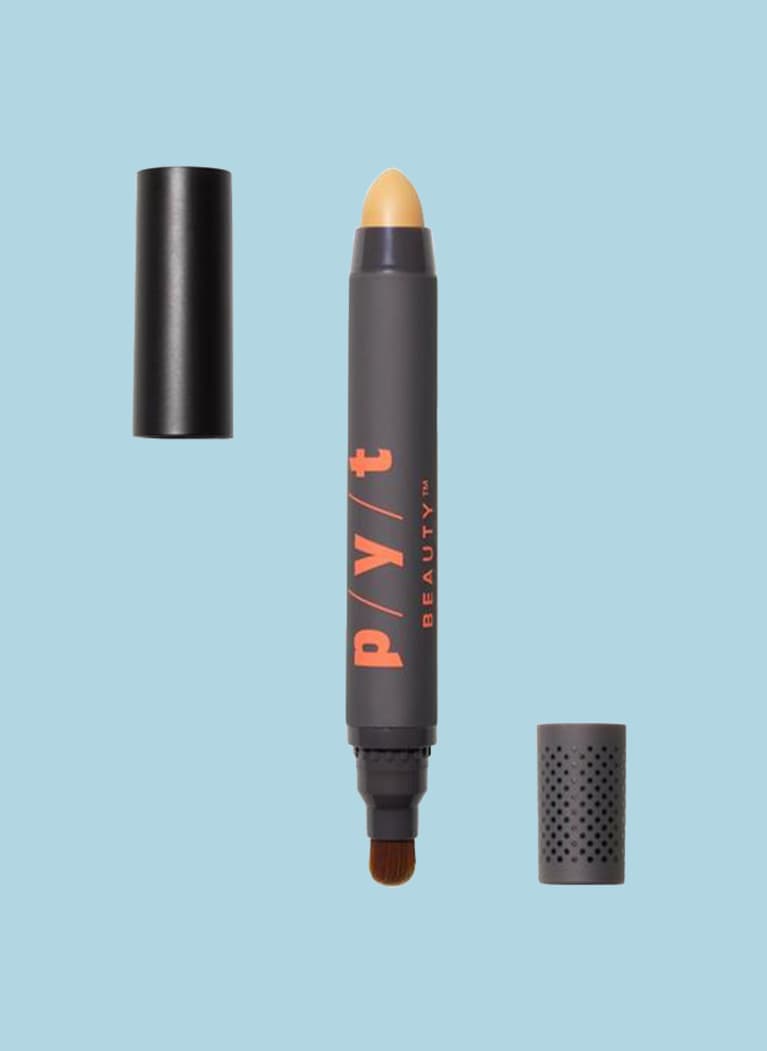 mindbodygreen
Kjaer Weis The Invisible Touch Concealer
If you're looking for that perfect balance of lightweight-yet-buildable coverage, well, this is your guy. It offers a hit of brightness where you want it while letting your natural skin texture shine through, but you can still lay it on thick for stubborn spots. Pro tip: It doubles as a primer for shadow that lasts all day long.
The Invisible Touch Concealer, Kjaer Weis ($38)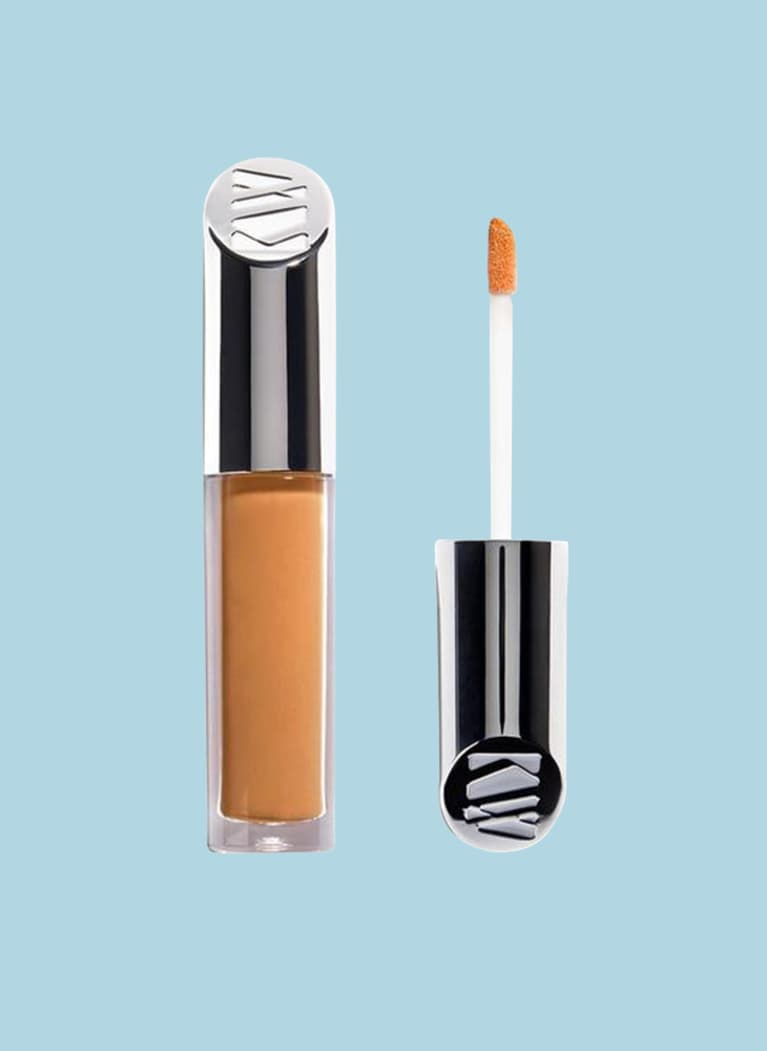 mindbodygreen
Alima Pure Cream Concealer
Looking for a buttery option with a pillowy finish? This concealer features squalane, avocado oil, shea butter, vitamin E, and carotene for a formula that truly melts into your skin. Better yet: The compact is refillable once you hit the pan.
Cream Concealer, Alima Pure ($28)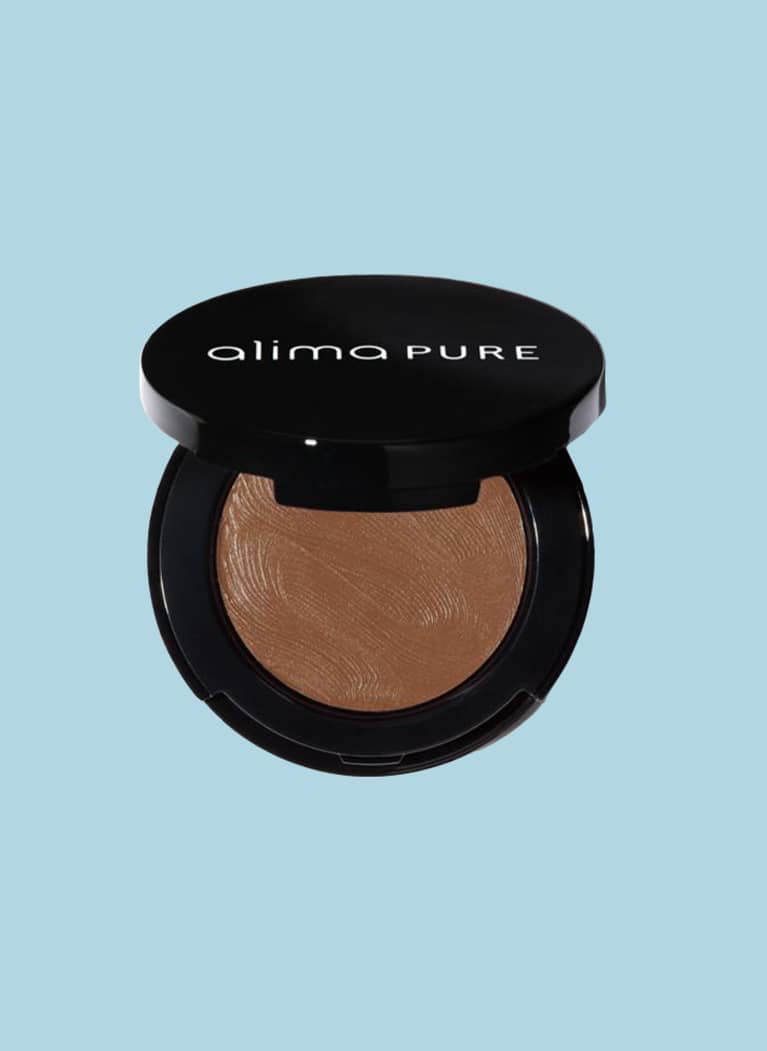 mindbodygreen
lilah b. Virtuous Veil Concealer & Eye Primer
It's the lightweight, blendable formula that made this creamy concealer a beauty editor go-to. But despite its ability to glide over skin, it stays put once it sets—never smudging under your mask. With sea fennel, aloe vera, and red algae, it practically boasts hydration; you'll never see it drying out the under-eye area.
Virtuous Veil Concealer & Eye Primer, lilah b. ($38)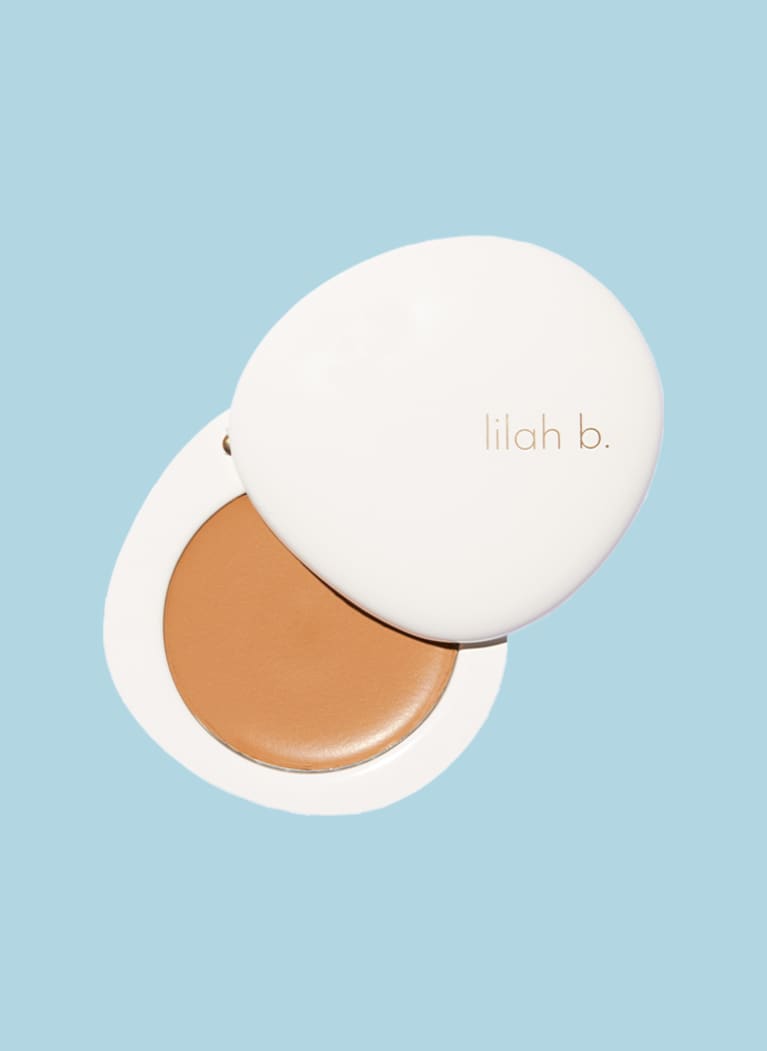 mindbodygreen
HAN Skincare Cosmetics Liquid Concealer
Formulated with argan oil, shea butter, green tea, and vitamin E, this is a go-to product that nourishes your skin while hiding discoloration. Dot it under your eyes, around your nose, along your cheekbones—anywhere you're looking for a subtle brightness.
Liquid Concealer, HAN Skincare Cosmetics ($18)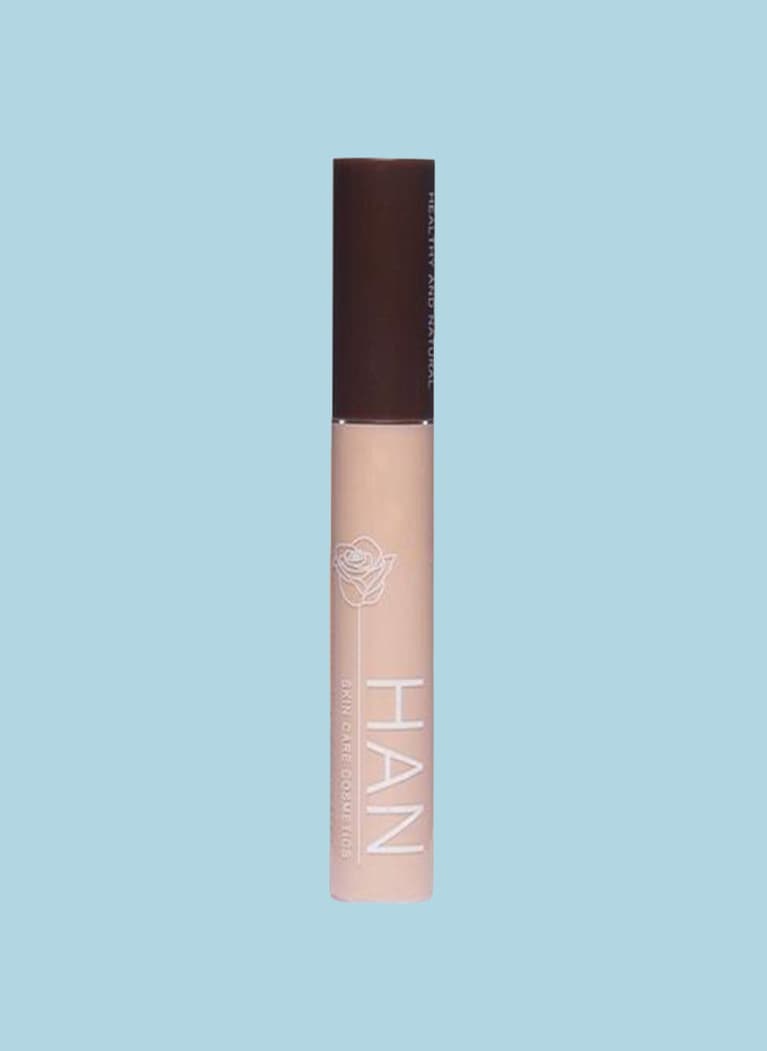 mindbodygreen
Clove + Hallow Conceal + Correct
For those looking for more coverage right off the bat, a little goes a long way with this number. But don't think that means it's caky and thick—no, thanks to coconut oil, jojoba oil, vitamin E, and argan oil, it never pills or creases.
Conceal + Correct, Clove + Hallow ($20)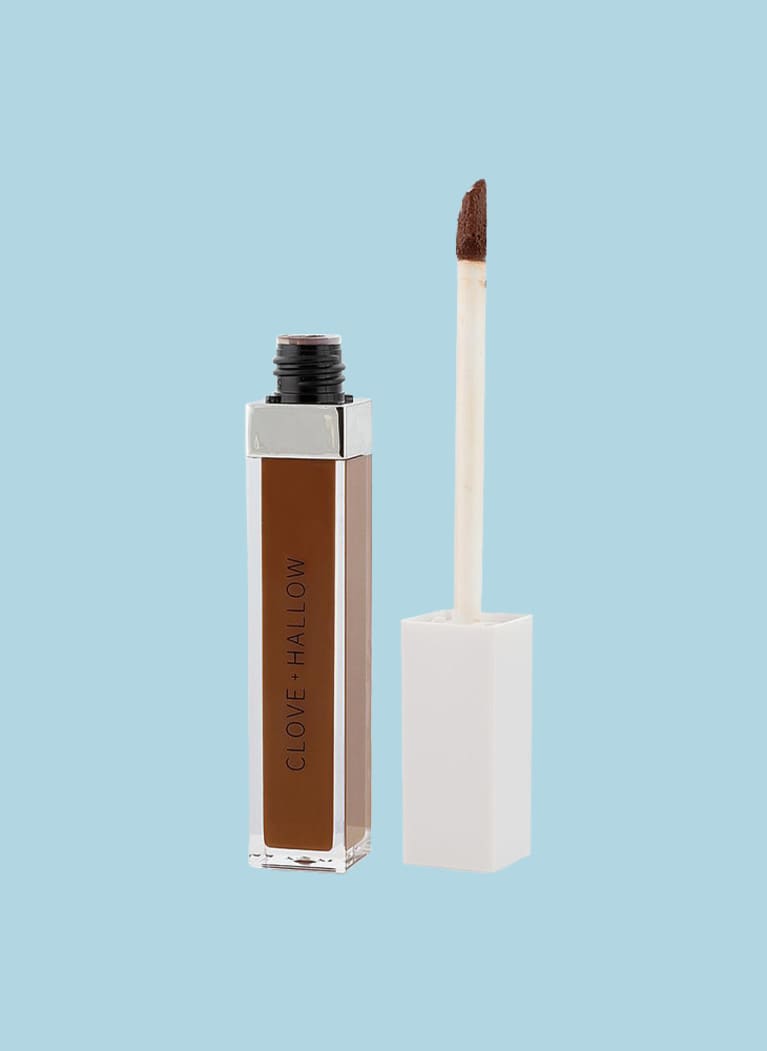 mindbodygreen
Journ Beauty Matcha Correct & Perfect
Yes, this color corrector comes out matcha-green, but that's exactly what some people need to neutralize any redness. Tap it on any acne spots or discoloration, and you'll find it zaps discoloration in seconds. Plus, it's formulated with the super green tea, which is great for under-eye circles and puffiness.
Matcha Correct & Perfect, Journ Beauty ($39)
mindbodygreen
RMS Beauty "Un" Cover-Up Concealer
This lightweight, hypoallergenic concealer is always moisturizing—organic coconut oil, jojoba oil, and cocoa seed butter make sure of that. It has a whipped, buildable texture that covers up blemishes without hiding the natural glow of your skin texture.
"Un" Cover-Up Concealer, RMS Beauty ($36)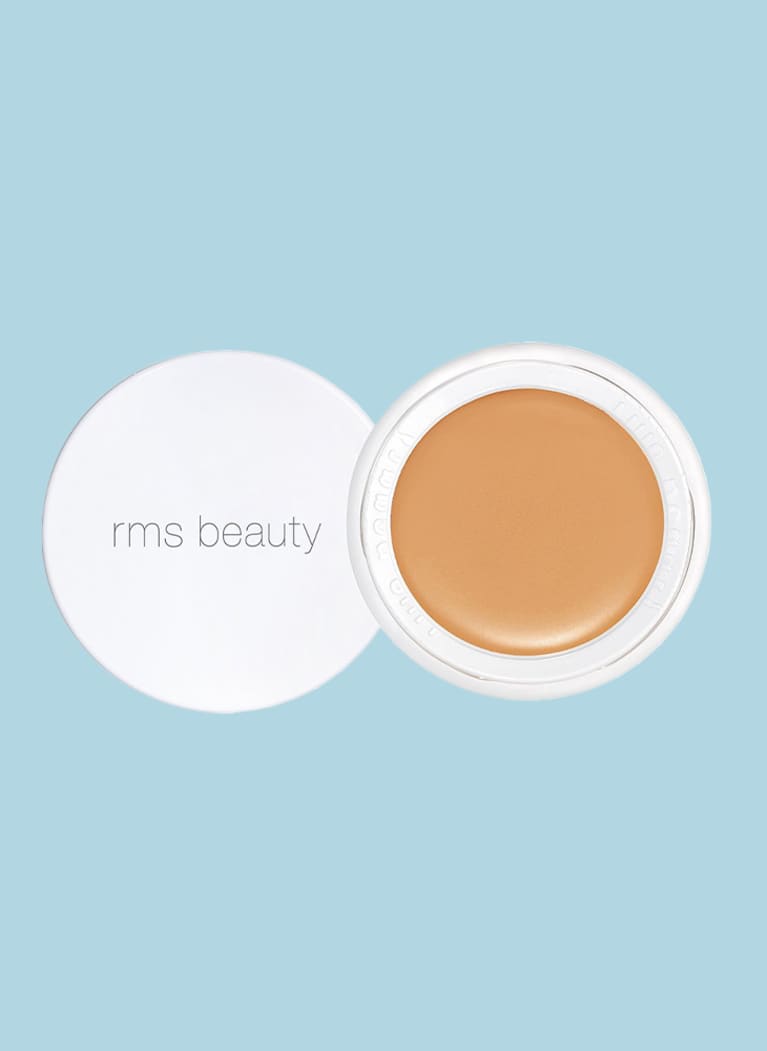 mindbodygreen
Tarte Shape Tape Concealer
Beloved by zillions, for good reason: This full-coverage formula features shea butter, mango butter, and licorice root extract to moisturize skin and brighten dark circles. It glides on with ease, blurring every spot without settling into fine lines. With 35 shades, it's a star product, indeed.
Shape Tape Concealer, Tarte ($27)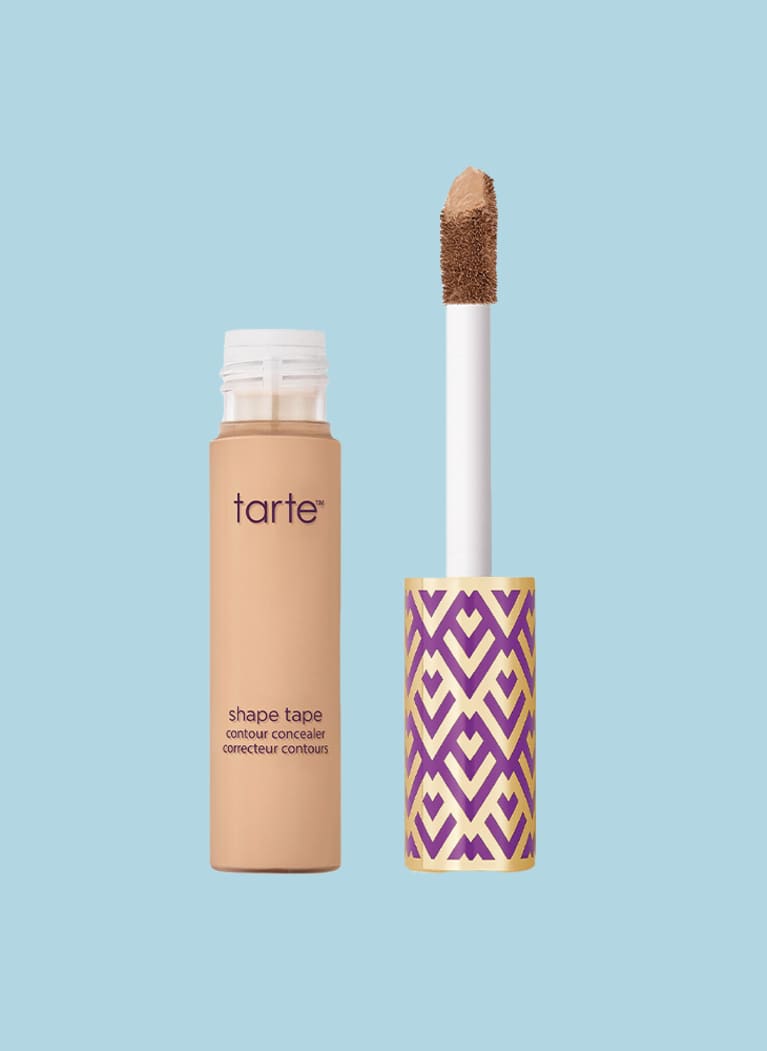 mindbodygreen
Beauty Bakerie Insta Bake 3-In-1 Concealer
As the name suggests, this number erases blemishes and hyperpigmentation almost instantly. It's full-coverage, but it's so weightless—blending effortlessly into the skin without ever pilling.
Insta Bake 3-In-1 Concealer, Beauty Bakerie ($20)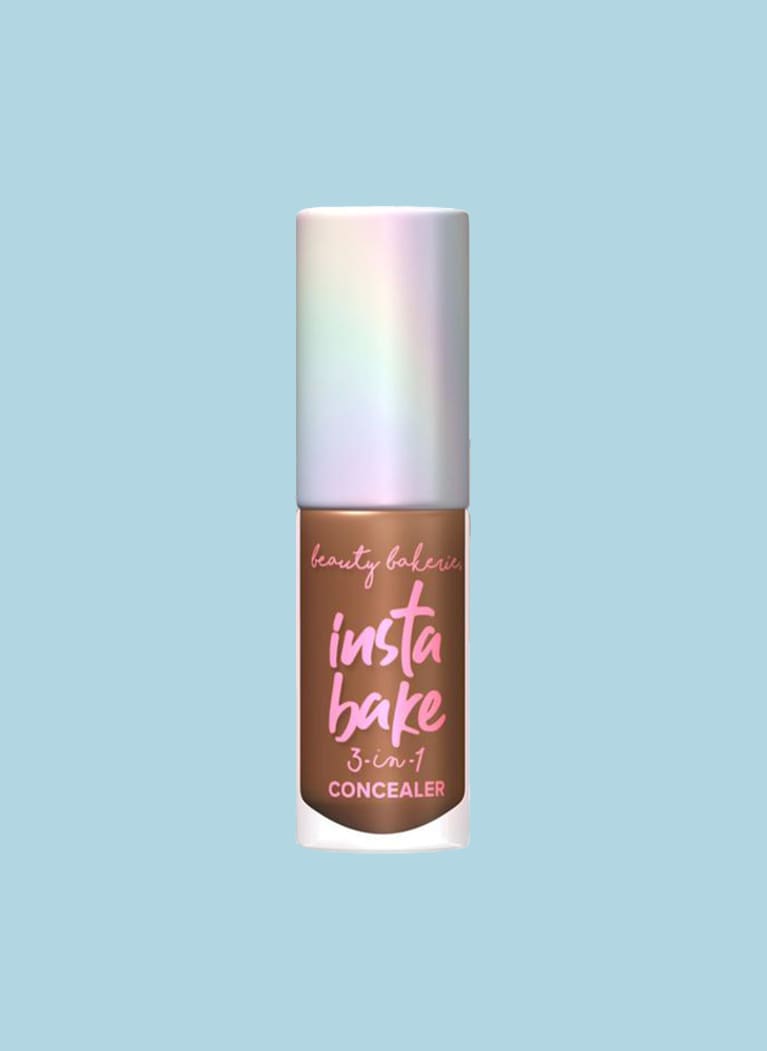 mindbodygreen