Energy Reading May 3–10, 2022: Why This Is A Great Week To Widen Your Perspective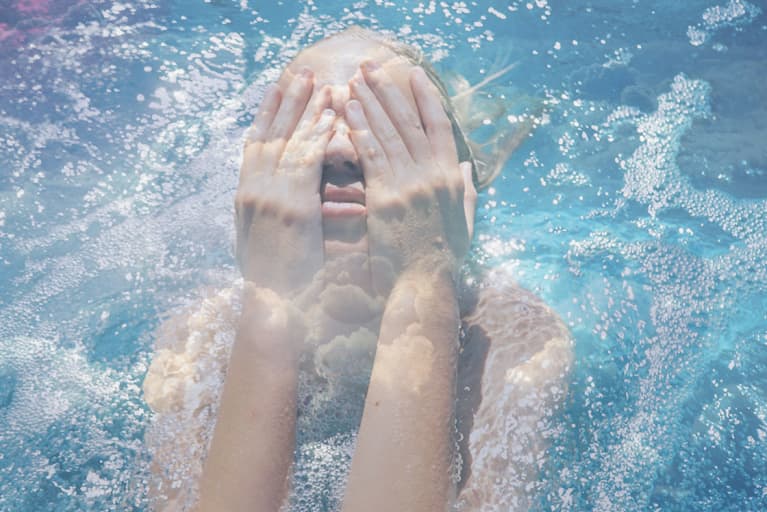 Our editors have independently chosen the products listed on this page. If you purchase something mentioned in this article, we may
earn a small commission
.
Each week, join author and energy healer
Natasha Levinger
as she reads the communal energy to predict what's in store for us in the days ahead.
Last week, I did an intuitive reading for a client whose brother had passed away the year before. I love communicating with people who have passed because most of the time they have a much wider perspective than those of us still in our human bodies.
When the ego isn't at play anymore, it is much harder to take things personally and much easier to feel how so many of our problems come from the limited stories we believe about ourselves. Stories like, "I'm not enough because no one appreciated me in middle school," or "I can't achieve my dreams because I'm not talented" dissipate when we can feel how limitless we actually are.
In this case, my client's departed brother was telling her how much he appreciated the work she was doing to clear ancestral patterns that had affected their family because he was learning from it. She was surprised that her work could help him because she thought that once you die you just know everything. He showed me an image of the entire galaxy and said, "No one can ever possibly know everything. The Universe is limitless. There's always going to be more to learn."
I bring this up because this week, as we enter the shadow phase of Mercury retrograde, things may feel a little murky. This is a time to double-check all the assumptions you're holding on to. The answer to "Am I hearing what I think I'm hearing?" may very well be no in the week ahead, so try to take a deep breath and get clarity before moving forward. Take on a bird's-eye view and feel how much easier it becomes to detach from misunderstandings or confusion.
Energy Reading April 3–May 10, 2022: Slow down and widen your perspective.
When we adopt a wider perspective this week, it will become easier to find answers. But we also must remember that sometimes, there are no answers to be found. When my client's brother told us that we will never know everything, I felt relieved. Let this be your reminder: You will never know it all, so you can stop pressuring yourself into thinking you will.
This week, what if we put our energy into feeling gratitude for the vastness of the universe and the miracle of how things are instead of needing to know why things are?
I know that sounds a little pie in the sky, but in our society, the body's wisdom is so minimized over the brain's. And yet, the emotional answers to our questions are often found by slowing down and becoming aware of where we feel things in our body. Sometimes, when we do this, our need to find an answer dissipates and we can feel the joy of the present moment.
If you find yourself fighting against the tide this week (classic Mercury retrograde energy!), try to remember to slow down. Allow yourself to surrender to the waves instead of fighting them.
One other theme that came up last week and is following us this week has to do with expectations. This is a good time to explore where you are expecting too much of yourself and others. Is it necessary to be "perfect" partners/employers/students? Or is it enough to show up as yourself and be present in the moment, waiting to see what the next right step is? When we can be kind to ourselves, it's easier to see the bigger picture and detach from high expectations.
Take a breath and connect to the present moment.
Imagine a gold ball in the center of your head.
Slowly begin a body scan meditation: Moving up from your feet to your head, feel each part of your body, and notice where there is tension or stuck energy.
Once you have taken stock of every body part, breathe into your heart and express acceptance for the present moment. See if you can feel the energy of gratitude and allow it to spread through your whole body. Take a few breaths here before you open your eyes.
Questions to ask this week:
How can I allow myself to be here now?
What can I notice right now that I am grateful for?
Can I allow what is happening to be and stop resisting it?
This week may feel a little murky when it comes to communication and feeling comfortable with putting your ideas out there. Take some deep breaths and connect to the present moment and see if you can feel gratitude for everything in your life that is working now.