Close Banner
Advertisement
This ad is displayed using third party content and we do not control its accessibility features.
The 7 Best Primers For Oily Skin (All Editor Tested!) + What To Look for
Assistant Beauty & Health Editor
By Hannah Frye
Assistant Beauty & Health Editor
Hannah Frye is the Assistant Beauty Editor at mindbodygreen. She has a B.S. in journalism and a minor in women's, gender, and queer studies from California Polytechnic State University, San Luis Obispo. Hannah has written across lifestyle sections including health, wellness, sustainability, personal development, and more.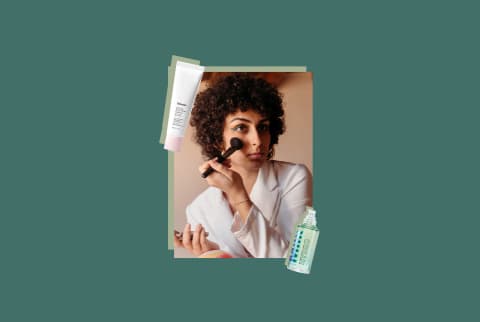 Image by Lucas Ottone x mbg creative / Stocksy
There's nothing worse than dedicating time and energy to perfecting your makeup look just to be met with melting concealer, a near-reflective T-zone, and the puzzling question…Where did my makeup go?
If your base makeup seems to evaporate into thin air, you probably need a primer. Not just any primer, but one targeted for oily skin types.
After testing a plethora of products, I present to you a carefully curated list of A-1 options that are effective, skin-loving, and tested by a very critical party (AKA, myself and the mindbodygreen beauty team). Apart from picks, I'll walk you through how to pick, why primers work, and even share my best usage tips. Let's get started.
A quick look at the best primers for oily skin
Why use a primer?
Primers have countless benefits from makeup longevity to smoothing enlarged pores and beyond. Especially when it comes to oily skin types, this simple step can make or break your finished look and keep it fresh all day long.
Primer can even be worn as a final step in your skincare routine just to enhance your complexion, making it a worthy product for even non-makeup wearers. Below, a few benefits of utilizing a primer made for oily skin types:
Refining pore appearance: Many folks with oily skin also have enlarged pores, which is where primer really steals the show. Primers are beloved for creating a smooth, even base before makeup. While there's no way to actually 'shrink' pore size, primers can provide a blurring effect that minimizes their appearance.
Address skin concerns: The primers of today often come with added skin benefits, calling upon ingredients like vitamin C, hyaluronic acid, niacinamide, and more, closing the gap between skin care and makeup.
Mattifying unwanted shine: You'll be shocked to see how matte an oily complexion can become with the right primer. What's more, this step helps to keep shine at bay without the drying effect of powder or skipping moisturizer (the latter is a big no-no for all skin types, oily included).
Elevates your makeup: While I can be lazy during my day-to-day wear, I never ever skip primer for big events. Why? Because I know for a fact that my makeup will look half as good without this step—and plenty of makeup artists I've met praise primers just as much as I do, if not more.
How we tested the best primers for oily skin
The mindbodygreen beauty team rigorously tested the primers on this list, and judged them on the following criteria.
Mattifying power: We looked for products that truly eliminate excess shine, without overdrying the skin. If a product left our complexion feeling dehydrated, we left it out of this list. At mbg, the health of your skin comes first.
Makeup longevity: Primers should help your makeup last throughout the day, so we put them to the test with all-day wear evaluating the finish in the morning and evening.
Ingredients: We believe your makeup should come with skin care benefits, primer included. Our selections offer perks for keeping skin moisturized and healthy. If there's an ingredient in this product we don't love, we'll call it out.
Acne-safe: Many folks with oily skin are also acne-prone, so it was important to us to find products that meet both requirements. If it's not acne-safe, we'll let you know. We ran the ingredient list through this pore-clogging ingredients checker from Acne Clinic NYC, so we'll call out the red flags to make this process easier for you.
Texture: We evaluated the texture of each product to ensure you know what to expect when you purchase it. In addition, we'll touch on the layering capabilities and call out any issues we faced when using these primers with different makeup formulas.
A note on silicones
We're going to mention silicones in this review quite often, so let's refresh on what this ingredient does and who may want to approach it with caution.
In a nutshell, silicones aren't the first ingredient to reach for in terms of overall skin benefits, but they can contribute to better product performance—especially for makeup longevity and mattifying oily skin. "Dimethicone is a noncomedogenic ingredient that forms a film over pores to make skin appear smoother and help foundation glide on easily," Rebecca Marcus, M.D., FAAD. says about the addition.
That being said, other skin experts have told me that this ingredient can cause an occlusive environment on the skin, which then in turn may cause breakouts.
There's also an environmental concern here because many silicones do not break down easily in water. And we must remember, even if we are able to wash the molecule off our skin, it doesn't just disappear. It goes down the drain and begins to bioaccumulate in our water supply1.
On the flip side, there aren't that many great natural alternatives as of right now, so many brands focused on performance continue utilizing them for long-lasting wear. At the end of the day, it's a personal choice. We've included products both with and without silicones, but we call it out when we see it so you can make that call.
Best overall
Milk Makeup Hydrio Grip Primer
scroll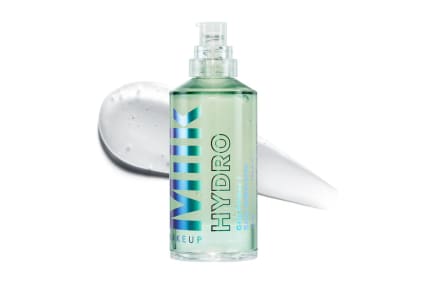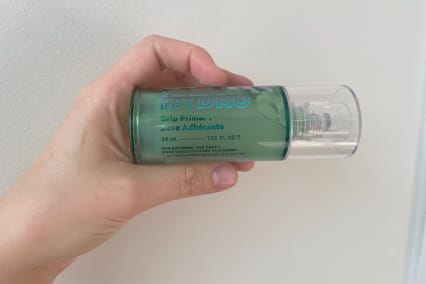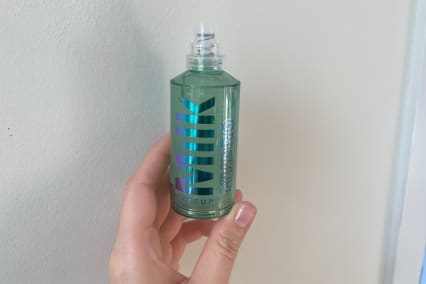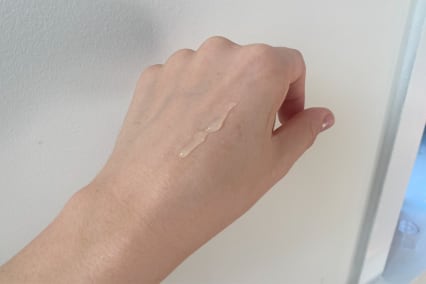 Key Ingredients
Blue agave, Hyaluronic acid, Niacinamide
This product is a cult-favorite and I fully endorse the obsession. I have never seen my makeup stay in place as it does with this primer. It does everything you need a primer to do: Mattify, blur your complexion, and make your look last for hours even on the hottest days.
Mattifying power: 4

This one cuts shine immediately but never robs your skin of healthy-looking moisture. The consistency is slightly tacky but only in the moment of application, as it sinks into the skin with ease. It can even be used on dry skin, making it super versatile.
Makeup longevity: 5

All-day wear is what this product is known for, and it lives up to the name. I wore this primer on an extremely hot day in New York City and even completed a light jog with it on—I was shocked to see my complexion still looking matte once the sweat settled. If that's not a sign that it doesn't move, I don't know what is.
Ingredients: 5

This product offers the benefits of silicones without including them by instead relying on aloe water to blur and mattify the skin. Other worthy call-outs include hyaluronic acid for plumping, niacinamide and blue agave to smooth texture and cannabis seed extract to keep moisture in your skin.
Acne-safe:5

This product does not contain pore-clogging ingredients.
Texture: 4

I can't say I love the initial sticky feeling of this primer, but I appreciate the finish it creates so I can get past it. It almost feels like applying a hyaluronic acid serum because of that gel-like, bouncy consistency.
Pros & Cons

Pros:

Long-lasting
Works with all skin types
Best Finish
Fenty Beauty Pro Filt'r Instant Retouch Primer
scroll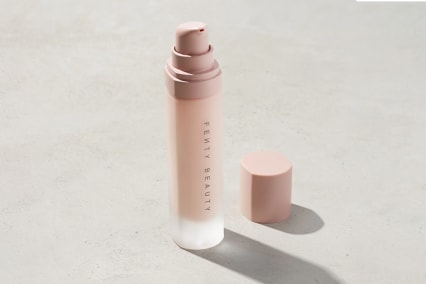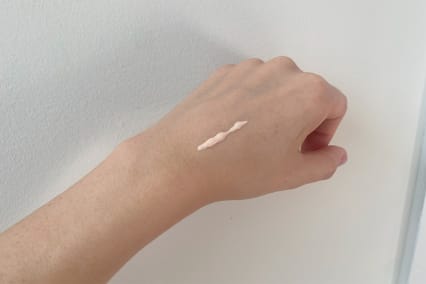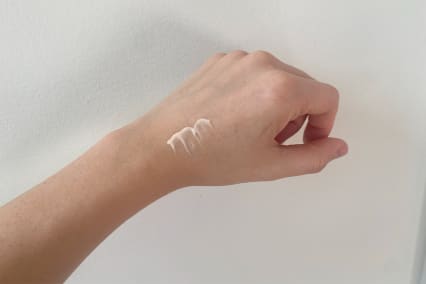 My favorite primer from the Fenty Beauty brand, the Pro Filt'r Instant Retouch actually does what the name implies. It blurs my skin and leaves it feeling and looking noticeably softer. If you have a photo shoot coming up, this won't do you wrong.
Mattifying power: 4

The formula blurs and mattifies but in a gentler way than many other primers. It doesn't suck the oil from your skin leaving it rough, but rather smoothes the surface.
Makeup longevity: 4

I found that my T-zone makeup stayed in place quite nicely but the under eyes didn't hold up as well as I'd like. This may have been due to a strange reaction my concealer had with the silicone-based primer.
Ingredients: 2

I do wish this primer had more skin-loving ingredients. Glycerin is certainly great for skin hydration, but I would have loved more natural hydration. However, I understand this product is designed to be performance-based and it lives up to that without a doubt.
Acne-safe: 3

This product does contain talc which has been classified as a pore-clogging ingredient. We'll flag here that this ingredient has also raised safety concerns due to potential contamination with toxic mineral asbestos when used in powder formulas, but that does not mean the talc in this primer was sourced in the same way.
Texture: 5

The texture is super smooth and feels incredibly soft going on the skin. It has never caused pilling for me and washes off with ease.
Pros & Cons

Pros:

Blurred finish
Smoothes uneven texture

Cons:

Contains talc
Could use more skin-supporting ingredients
Best for minimal makeup
Youthforia Pregame Primer
scroll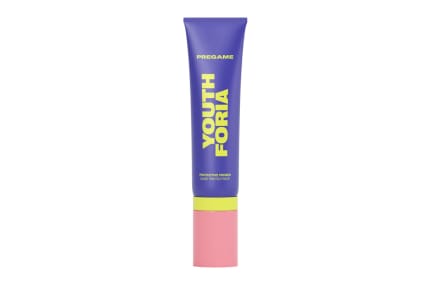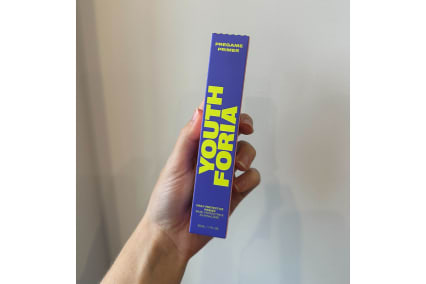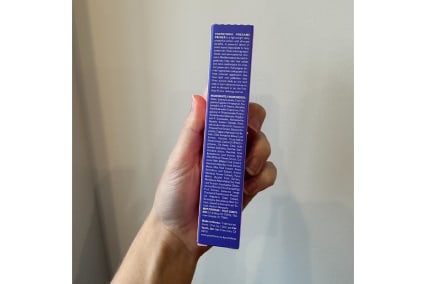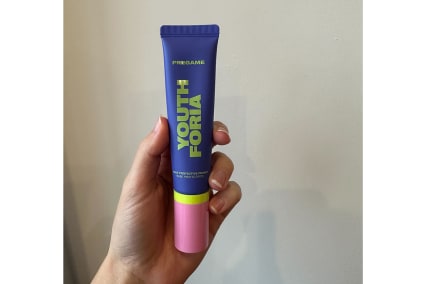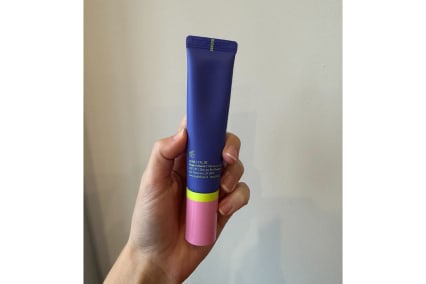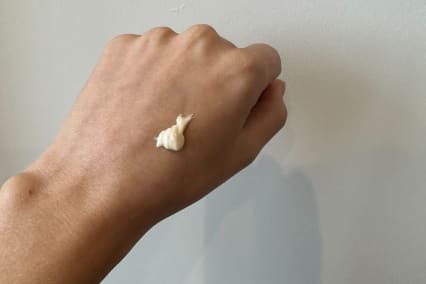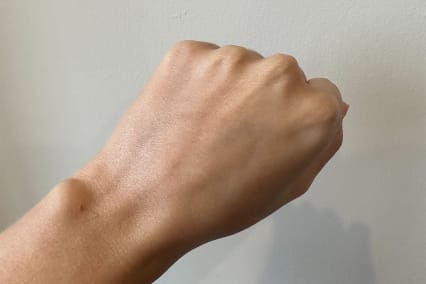 "I'll frequently wear this primer without a stitch of makeup—just to further lock in moisture and seal in my skin care. It's a tip I learned from Youthforia founder Fiona Chan, who refers to it as "daytime slugging,'" mbg's beauty and health editor Jamie Schneider says about this pick.
Mattifying power: 4

"It features a very impressive 'sebum control complex' that helps prevent oil from dissolving your makeup," Schneider explains. This provides a satin-like finish that mattifies oily areas without drying out the rest of the face. However, she notes that her combination skin feels matte enough, but truly oily skin may need something stronger.
Makeup longevity: 3

This one feels like silk on the skin, which is great for "no-makeup makeup" days, but it's not the option with the most staying power.
Ingredients: 5

"I especially love the 'Skin Save' complex that works to calm the complexion and dial down redness. And I can feel it at work: As soon as I apply this primer, my skin feels way less inflamed," Schneider says.
Acne-safe:5

This one passes the noncomedogenic test. "Instead of silicones (which can create an occlusive environment on the skin and lead to clogged pores), it features plant-based elastomers that effortlessly cling to makeup (the brand calls them 'shapewear for your skin'). Not to mention, it contains several skin care ingredients to temper inflammation—and all acne stems from inflammation of some kind," Schneider says.
Texture: 5

"Silky-smooth and spreadable. I'd say it feels somewhat like a moisturizing skin tint (and acts like one, too: It features golden yellow undertones to even out the skin tone)," she notes.
Pros & Cons

Pros:

Clean ingredients
Skin-supporting formula

Cons:

Not the best for long-wear
Best Blurring
Caliray So Blown Blurring & Hydrating Collagen Peptide Primer With Niacinamide
scroll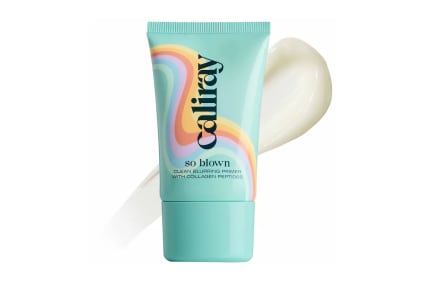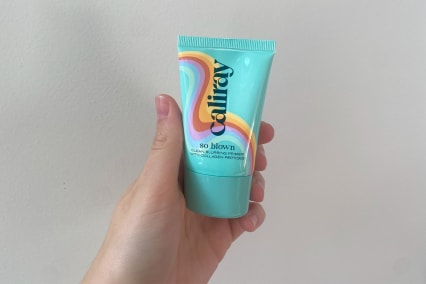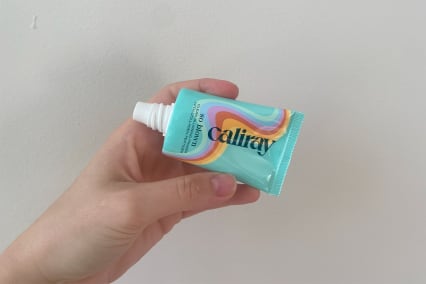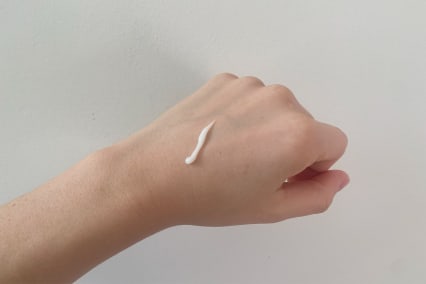 Key ingredients
Niacinamide, Collagen peptides, Poreaway Complex
I'll admit that many primers out there claim to blur the look of pores without doing much, but this one is different. It truly does create a seamless, mattified finish in just one swipe. This one does come with a light orange fragrance, so keep that in mind when making your decision.
Mattifying power: 5

When I apply this primer my complexion is mattified instantly. Some products take a minute to really settle in, but this one works in seconds. Even on the outer cheeks where I don't struggle with oiliness, I notice it blurs uneven texture and small bumps which is a great plus.
Makeup longevity: 4

This one holds onto makeup quite well for being a creamy formula. While it's not sticky like a gel, it does offer some tact when applying foundation, which helps your makeup look fresh throughout the day.
Ingredients: 3

The niacinamide and collagen peptides are great additions for smoothing texture, but I can't say I found it to be particularly hydrating as the name suggests. It does contain silicones which explains part of the smoothing power, but not everyone loves that addition.
Acne-safe: 3

This formula does contain sorbitan oleate which has been known to clog pores.
Texture: 5

I personally really enjoyed the texture of this primer, especially how it felt on the skin. It's creamy and smooth but also breathable.
Pros & Cons

Pros:

Blurs the skin
Helps makeup last longer
Best Natural Finish
Glossier Priming Moisture Balance
scroll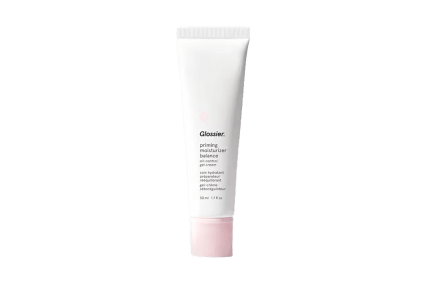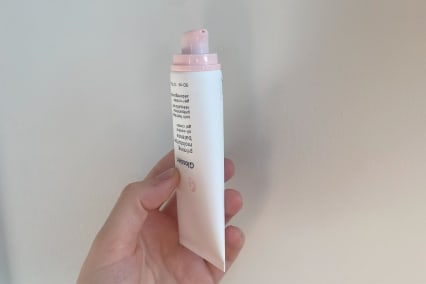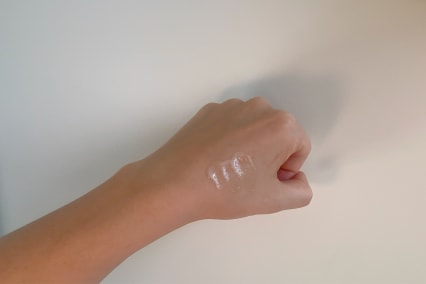 Key ingredients
Niacinamide, Willow bark extract, Apple fruit extract, Squalane
Not everyone with oily skin wants an entirely matte finish—sometimes, you just want less shine. For those who want to preserve the glow, I'd highly recommend picking up this primer. It's one of my favorites to use both with and without makeup because it balances the moisture on your skin (living up to the name) without making you look dull and lifeless like some mattifying products can.
Mattifying power: 3

It's not the most mattifying product on the market, but it does eliminate excess shine. Anyone with combination skin will adore the rare middle ground this product offers.
Makeup longevity: 3

The gel cream holds onto my makeup and keeps my T-zone managed throughout the day. My favorite products to pair it with are lighter coverage options like tinted sunscreen, BB cream, and serum-like foundations. It's not tacky enough to deliver the strong hold needed for an event or super sweaty day, though.
Ingredients: 4

This one is packed with good-for-you ingredients from willow bark extract to niacinamide to algae and beyond—it's built for maintaining balanced hydration and managing excess oil production while giving your complexion a nutrient boost. It does contain silicones but in my opinion, feels much less occlusive than some of the other silicone options out there.
Acne-safe: 4

The formula is free from potential pore-clogging ingredients and even contains willow bark extract to help manage oil production.
Texture: 5

I love the texture of this product—it's smooth and hydrating but never too heavy. I'd say it feels more like a serum and less like a makeup product.
Pros & Cons

Pros:

Contains skin-boosting ingredients
Doesn't fully eliminate glow
Best Budget
Bareminerals Prime Time Original Pore Minimizing Primer
scroll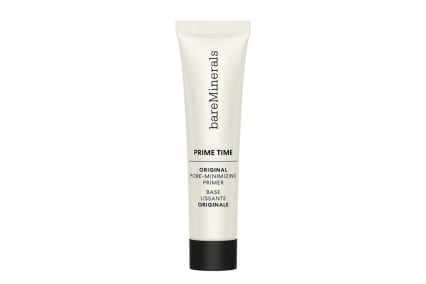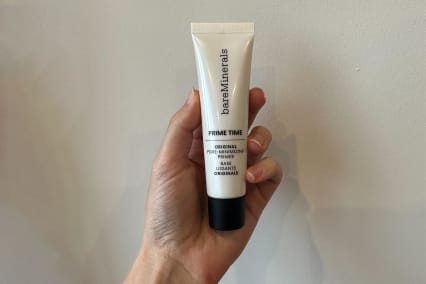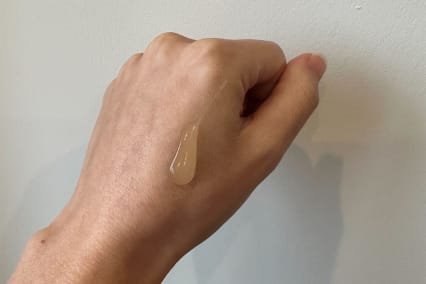 Key ingredients
Bachu leaf extract, Glycerin
"I once applied this primer, did my glam, walked around in the sweltering heat (it was summer in NYC), went to dinner, then came home—and my makeup did not budge. Trust me, this is quite the high-performer," says Schneider.
Mattifying power: 4

This one has long-lasting oil control, but not necessarily the highest mattifying power compared to other options. Schneider reports she actually enjoyed the dewy, balanced finish but that anyone looking for a fully matte complexion may opt for another choice.
Makeup longevity: 5

"As I mentioned, this primer helped my makeup last all day long. My face beat looked just as immaculate as it did in the a.m., even after gallivanting all day in the NYC summer heat," says Schneider.
Ingredients: 3

While the formula is fragrance-free, it isn't packed with that many additional skin care ingredients compared to the other selections. It also contains silicones.
Acne-safe: 4

This one does not contain any pore-clogging ingredients but does contain silicones. The formula does have buchu leaf extract, which is lauded for balancing sebum levels, Schneider reports.
Texture: 5

I love the texture of this product—it's smooth and hydrating but never too heavy. I'd say it feels more like a serum and less like a makeup product.
Pros & Cons

Pros:

Long-wearing capabilities
Great for hot days

Cons:

Contains silicones
Lacks additional skin care ingredients
Best for a Dewy Finish
REFY Face Primer
scroll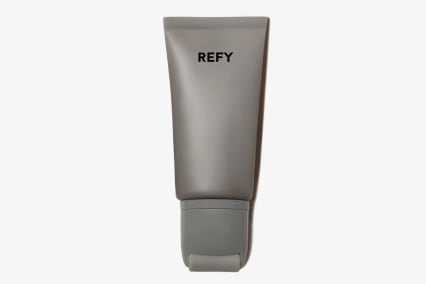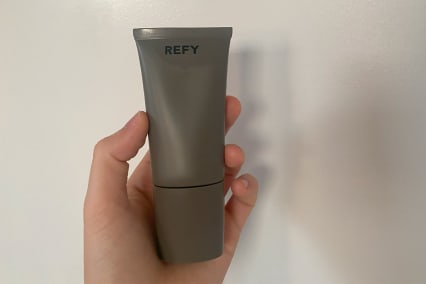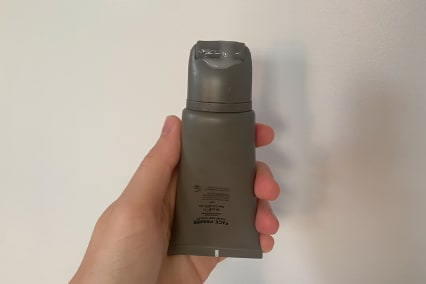 Key ingredients
Niacinamide, Glycerin, Green tea oil
This roll-on gel provides a dewy, healthy-looking finish without making your pores look bigger or T-Zone glimmer in the sunlight. The skin care meets makeup gel is packed with hydrating ingredients that simultaneously balance oily skin.
Mattifying power: 2

Look, this product was not designed to mattify and I won't lie to you and say that it makes oily skin look matte—it just doesn't. What it does do is balance oily skin and add a glow that looks more radiant than oily. Dewy skin is a finish even those with oily skin types may want to achieve in moderation.
Makeup longevity: 4

I was skeptical about the longevity power before testing this product because I knew it left a radiant finish (which oftentimes, lends itself to makeup melting), but I was pleasantly surprised—I tested it on a few separate occasions and each time noticed my makeup (foundation and concealer) staying in place all day.
Ingredients: 4

The ingredients in this formula are focused on hydration, smoothing texture, and providing antioxidant protection.
Acne-safe: 4

This does contain chlorella which is on the list of potentially pore-clogging ingredients, but I didn't have any clogs (and my skin is quite prone to them). The niacinamide and green tea oil are great for balancing oil in the skin, so I think it's a pretty good pick for acne-prone folks who want a glowy finish.
Texture: 4

I like the texture but I cannot say I love the roller—something about it just made the application more difficult for me personally, but it didn't stop me from reaching for the product and applying it with my hands. I'll note that plenty of reviewers enjoy the roller function, so take this as just one personal preference.
Pros & Cons

Pros:

Radiant finish
Gripping power
| Product | Finish | Price | Acne-safe | Long-lasting | Contains silicones |
| --- | --- | --- | --- | --- | --- |
| Milk Makeup Hydrogrip Gripping Primer | Matte | $38 | Yes | Yes | No |
| Fenty Beauty Pro Filt'r Instant Retouch Primer | Matte | $32 | No | Yes | Yes |
| Youthforia Pregame Primer | Balanced | $38 | Yes | No | No |
| Caliray So Blown Blurring & Hydrating Collagen Peptide Primer With Niacinamide | Matte | $36 | No | Yes | Yes |
| Glossier Priming Moisture Balance | Balanced | $25 | Yes | No | Yes |
| Bareminerals Prime Time Original Pore Minimizing Primer | Radiant | $28 | Yes | Yes | Yes |
| REFY Face Primer | Radiant | $34 | No | Yes | No |
What to look for
Absorbing oil isn't an easy job, so oftentimes these products contain ingredients that target excess shine from different angles. Below, the different functional components to seek out from Marcus.
Oil-absorbers: "Look for ingredients that will mattify the skin by absorbing oil, such as clay, witch hazel, and charcoal," she says. This will help to reduce shine at the time of application and keep it that way hours later.
Oil-reducers: Another category she suggests is ingredients that reduce oil production when used over time. Two examples include salicylic acid and niacinamide–both are great for acne-prone skin as well.
Light hydrators: Avoid heavy moisturizing agents like coconut oil and instead look for humectants and emollients that will nourish your skin barrier without weighting it down—specifics include hyaluronic acid, glycerin, jojoba oil, ceramides, and aloe vera.
Usage tips
You may think primer is entirely self-explanatory, but I've compiled a few tips while testing I just have to share—from one makeup lover to another, trust me on these.
Let your primer set: Especially if you're using a gel formula, let the primer set for a minute or two before applying foundation. This gives the product time to dry and become even more tacky. If you don't you'll run the risk of mixing the primer with your foundation rather than layering it, which results in a strange finish much of the time.
Check your bases: Your primer and foundation should have similar, or at least compatible, formulations to prevent pilling. This is quite a complicated chemistry equation (you can read more about it here) but the general rules are as follows: Avoid putting a water-based foundation on top of a silicone-based primer. A water-based primer under a silicone foundation, however, is A-OK. And a silicone-based foundation with a silicone-based primer is also good to go; same goes for a water-based primer and water-based foundation.
Have two on hand: One takeaway I want you to remember is that primers serve different functions and it actually makes sense to have more than one on hand for some people. I'd suggest you have one for occasions and long-lasting wear and one for daily use—if one product works for both then great. If not, don't falsely convince yourself that you're overdoing it because it's totally (totally!) valid and these products are generally designed to fit into one niche or the other.
The takeaway
After testing countless primers I've landed on a few outstanding picks. When shopping make sure to consider your ideal finish, skin type, and how long you want the product to last. Remember to check the compatibility of your primer and foundation to avoid pilling and flaking. Finally, remember that balancing your oil production is definitely possible with a committed skin care routine—here's a full dermatologist-approved lineup if you're curious.
Hannah Frye
Assistant Beauty & Health Editor
Hannah Frye is the Assistant Beauty & Health Editor at mindbodygreen. She has a B.S. in journalism and a minor in women's, gender, and queer studies from California Polytechnic State University, San Luis Obispo. Hannah has written across lifestyle sections including skin care, women's health, mental health, sustainability, social media trends, and more. She previously interned for Almost 30, a top-rated health and wellness podcast. In her current role, Hannah reports on the latest beauty trends and innovations, women's health research, brain health news, and plenty more.