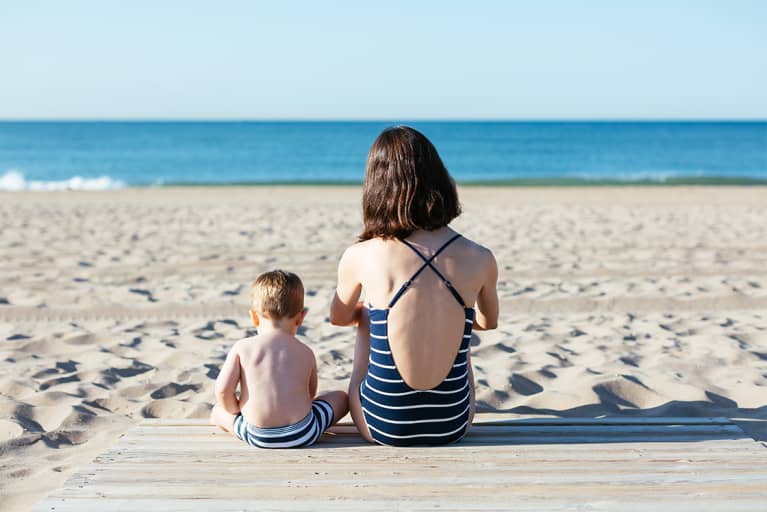 As the temperatures rise and the sun begins to shine, there is no excuse not to spend every free moment outdoors. In fact, we should spend every free moment outdoors. A regular dose of nature is exactly what we need to keep us healthy and grounded after hours spent behind the computer screen. It's not only what we need, but it's what our kids need too.
We know that when you have kids, spontaneity is rarely an option. So we did the planning for you by putting together a few of our favorite outdoor activities, as well as the prep work needed to keep kids busy and parents happy. Just make sure to lather everyone up with plenty of sunscreen before diving into your summer itinerary. And for a family-favorite sunscreen that's thoughtfully formulated, environmentally conscious, and doesn't leave you with that greasy, cakey feeling, make sure you're stocked up on Bare Republic.
Shop this Story: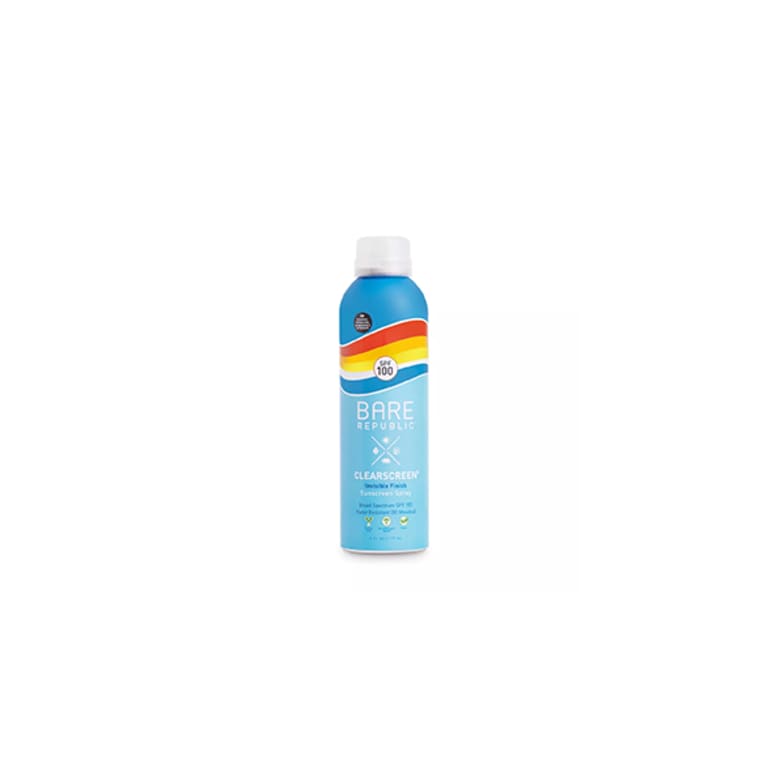 Bare Republic
Clearscreen® SPF 100 Sunscreen Body Spray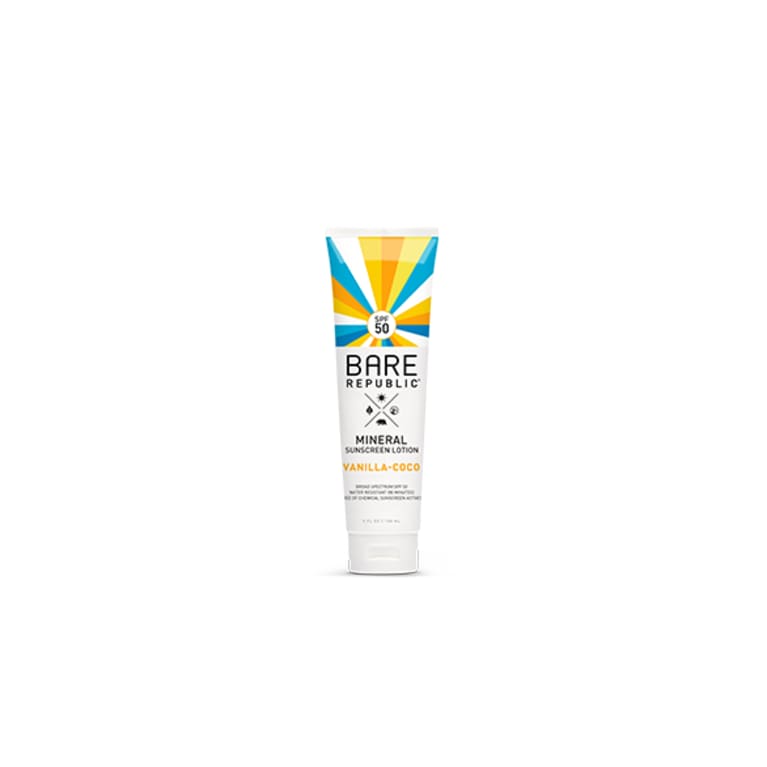 Bare Republic
Mineral SPF 50 Body Sunscreen Lotion
Plan ahead for more outdoor fun.
According to the Environmental Protection Agency (EPA), the average American spends about 93% of their life indoors. What that means is that 93% of the time, we're missing out on nature's powerful healing properties. To name a few, studies show that spending time outside has been associated with better mental health, improved mood, heightened immunity, and higher-quality sleep.
But instead of dwelling on the past, take this as an opportunity to inspire more alfresco adventures moving forward. Challenge yourself to make this summer the summer of outdoor everything—outdoor dining, outdoor workouts, outdoor parties, etc. And because we know that kids make any challenge a bit more—ahem—challenging, we've come up with some pro tips for navigating a few activities that the whole family will love.
First things first: Fill a bag full of healthy snacks, water, electrolytes, and plenty of sun protection. Dehydration, a blood sugar breakdown, or too much sun can ruin a trip, so it's important to keep our little ones hydrated, fed, and protected with a solid layer of sunscreen. Bare Republic is our go-to for water-resistant, adventure-proof sunscreen that's safe for parents, kids, and the environment.
Our second tip is to map out some fun family activities for the hike. Challenging your kids to locate outdoor items such as specific types of flowers, leaves, insects, etc., will keep them engaged and excited about what's to come. Another activity that's good for the planet and your afternoon is a trash hunt. Equip your kids with a trash bag (and an optional pick-up stick) and encourage them to seek out trash along the way, promising a reward for whoever collects the most.
Shop this Story: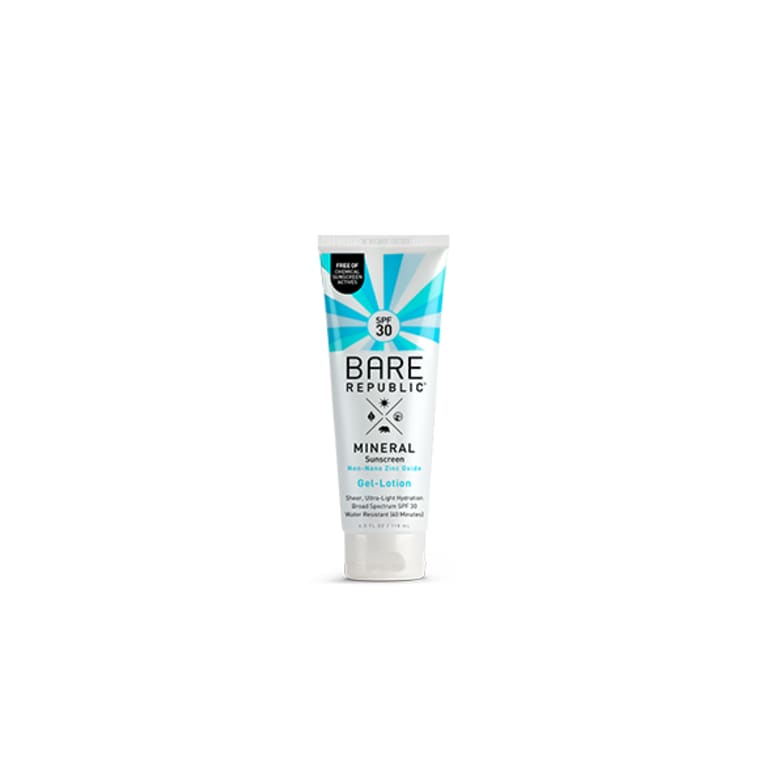 Bare Republic
Mineral SPF 30 Body Sunscreen Gel-Lotion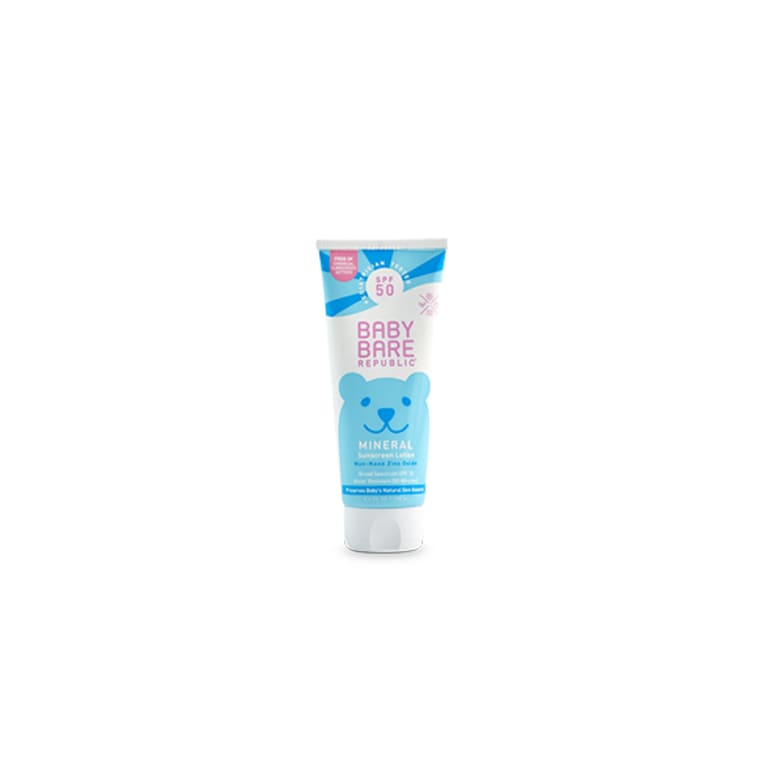 Bare Republic
Mineral SPF 50 Baby Sunscreen Face & Body Lotion
Call up your friends and get everyone together for a good old-fashioned cookout. The key to a successful BBQ is to have your yard ready with an array of games to keep the youngsters occupied while the adults grill, sip, and socialize. Be warned, though, you may lose a few adults to the heat of the competition. Here's a bit of inspo for your yard game lineup:
Relay race
Water balloon fight
Ring toss
Sack race
Obstacle course
Kickball
Scavenger hunt
Slip-n-slide
Simon says
This is essentially a backyard camp-out minus the sleeping-in-tents part—because after a full day with kids, some of us would rather retire to our comfortable beds (guilty). But this is a seriously fun Friday night activity if you're up for the prep. If you have a portable projector, set up a screen using a white sheet (or an actual screen). Otherwise, you can always prop up your laptop and some speakers.
Grab plenty of blankets, pillows, and a few lanterns or twinkly lights, and organize a cozy area for your picnic and movie viewing. Once the sun goes down and everyone is finished eating, give your kiddos a Mason jar to catch lightning bugs while you clean up and reset for the movie. While optional, a post-dinner s'mores station is highly encouraged—but a large bowl of popcorn is a welcome alternative.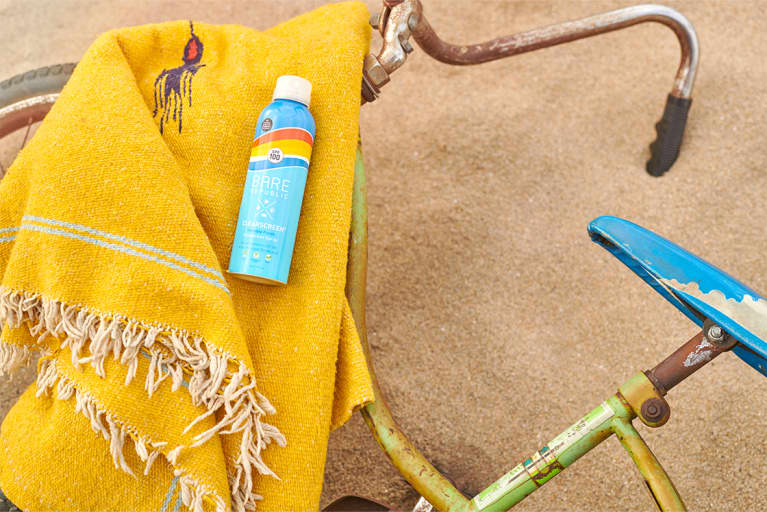 It's hard to get ourselves outside in the winter—we get it; we hibernate too. But the cold months are officially behind us and the fresh air and sunlight await. Let this summer be filled with grass stains, wetsuits, backyard burgers, and the delicious smell of Bare Republic sunscreen. When your kids are sleeping like little angels after a day in the sun, we can almost guarantee you won't be regretting the bit of extra planning that went into it… And if you feel like celebrating with an adult beverage on the back porch, so be it.