Why You Should Never Date An "Avoidant" + What That Actually Means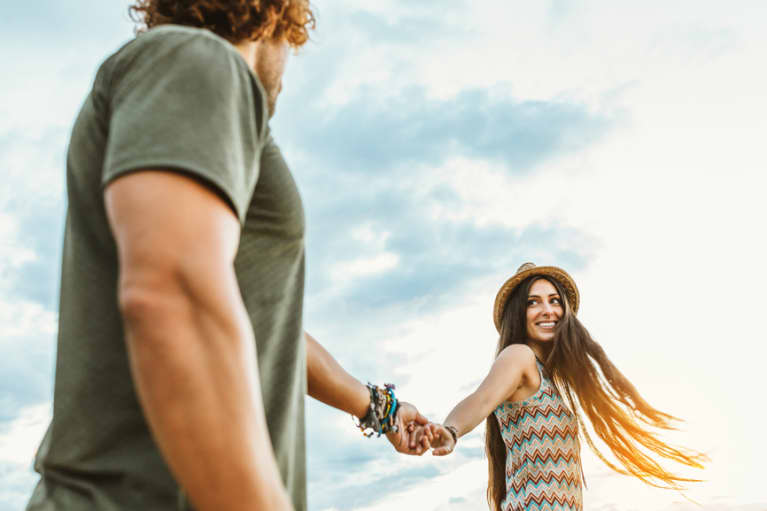 Undoubtedly you've heard of attachment styles by now. They explain many common patterns experienced in relationships. The attachment approach to coupling says that people fall into one of three attachment styles: secure, anxious, or avoidant. These labels pretty well describe the characteristics of each one.
Putting it simply, secure attachers enjoy connecting intimately and tend to stay bonded. Anxious attachers are capable of attachment but often feel insecure, so they need comforting and reassurance. Avoidants try to avoid attachment altogether.
The dating pool is always plentifully stocked with avoidants who seldom deeply attach to any partner. Without attachment, it's easy for them to either boot their significant others or get dumped themselves, so they just keep recirculating.
If you are dating and looking for a mate who will last, it's your job to spot the avoidants before you get entangled with a person who is unlikely to ever make you feel safe or loved. As always, the best way to judge whether a person is right for you is to stay in close touch with how you feel when you are together. Here are some avoidant tendencies along with feelings you are likely to experience as a result of each one.
1. Refusal or inability to acknowledge your feelings.
Has anyone ever said to you "I'm not responsible for your feelings"? While we are all responsible for our own feelings, people in healthy relationships share responsibility for the one another's emotional well-being.
You feel ignored and alone. Expressing your feelings is a no-no – that's the avoidant's rule. They call all the shots or else they bolt, so you're sunk if you are looking for loving support.
Avoidant types often think someone is out to get them, including you. So, they hide aspects of their lives that make them feel vulnerable. They create an invisible web of hidden people, facts, and histories, along with little white lies that often seem ridiculous or unnecessary. They are especially intent on hiding information from you because your attempts to get closer to them makes you feel threatening to them.
lt feels disconcerting. Why won't they tell you about X, Y or Z? If there's nothing to hide, they should be open and enjoy sharing. But that's the last thing an avoidant wants to do.
Avoidants can't experience intimacy because they're afraid of it. The only time they can really appreciate it is after a relationship is over. Then they tend to idealize an ex's qualities. Though they may not realize it, this is often a subconscious defense mechanism giving them a reason to avoid connecting with a new partner. This pattern can also take the form of waiting for "The One," whom they fantasize will make relating effortlessly perfect. No one measures up to their ideals, including you.
You feel inadequate. You will never be as captivating as the ex or the hypothetical, mystical "One" who has been enshrined on a pedestal in their mind. Ultimately you just don't measure up. And no one can.
This type avoids the "L word" at all costs. Whether consciously or subconsciously, they're afraid an expression of love will mean they are attached. That's not the only expression they keep in check; they're also hesitant to share praise, acknowledgement, or appreciation. Over time, this wears on the partner who's left to shoulder all of the emotional labor while the avoidant remains passive.
You're emotionally starved. Like a hungry person, you're constantly looking to your partner in the hopes that they will offer you some emotional nourishment, but it never comes.
5. Constant emotional highs and lows.
People with avoidant behaviors are actually very conflicted individuals. Like all humans, they crave attachment and do better when they have it. So, the avoidant, on occasion, will let their guard down and step a little closer to their partner. But as soon as they feel a bit more capable, the fear of intimacy flares up again and the rollercoaster continues its bumpy ride.
You feel exhausted. You get your hopes up only to be let down again. Push and pull isn't fun for anyone, but it's all an avoidant can manage.
Think you might be dating an avoidant? Here's what you can do:
The obvious answer is to get out while you can. But if you're in something long-term, or there's a compelling reason to keep trying, take heart. Research shows that attachment styles can be changed. The caveat here is that, just like with any relationship endeavor, you both have to be fully on board. Unfortunately, that is a tall order for an avoidant.
If you do manage to get your avoidant partner on board, find a therapist who can help you evolve your attachment styles and perspectives to a more secure framework. Attachment theory suggests we all do better when we have a secure base from which to operate, which explains why so many of us desire a significant other who makes us feel safe and loved. From there, we can venture out in the world to become our best selves.