Why This Detox Ingredient Is Everywhere Right Now + Exactly How To Use It
Written by
Leah Vanderveldt
Leah Vanderveldt is an author living in Brooklyn, New York. She received her Bachelor's in Communications and Media from Fordham University, and is certified in culinary nutrition from the Natural Gourmet Institute.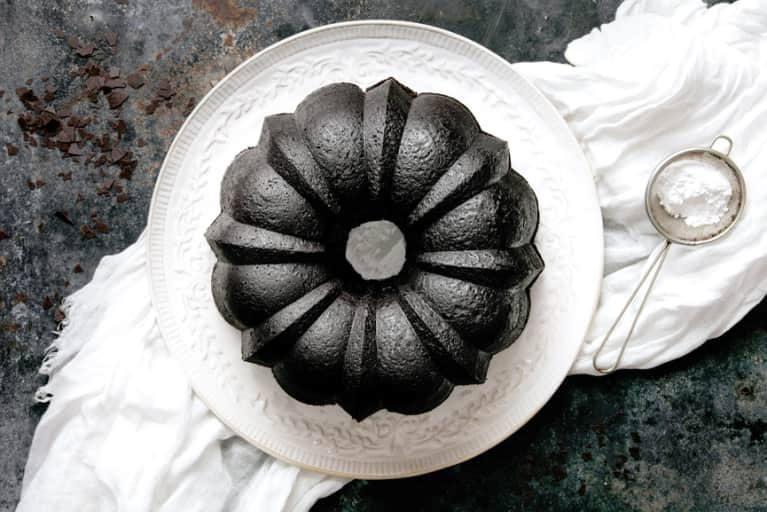 Our editors have independently chosen the products listed on this page. If you purchase something mentioned in this article, we may
earn a small commission
.
Activated charcoal is popping up in everything from tonics to smoothie bowls and even cocktails. With the striking black color that it lends to everything, charcoal is making waves for both its detoxing properties, as in Dirty Lemon's Detox beverage and Lulitonix's Black Magic, and for more aesthetic reasons in standard restaurant fare—like the charcoal mayo at NYC's dimes or decadent buttermilk waffles.
Activated charcoal is made from substances like bamboo or coconut shell that are treated at a high heat, making it extremely porous at the cellular level, which is what allows the charcoal to attract substances like toxins and carry them out of the body.
In addition to charcoal's use in Traditional Chinese Medicine and Ayurveda for centuries, using activated charcoal to remove toxins from the body is also used in mainstream medicine to help with drug and substance overdoses.
Why you should consider consuming charcoal
It can help remove heavy metals and poisonous substances from the body. "With its ability to trap toxins and chemicals, activated charcoal can be used as a detoxifier that flushes toxins from the body through absorption—the chemical reaction where elements bind to a surface," says Dr. Frank Lipman.
"We usually recommend taking about 1000mg when you've accidentally ingested a food you're sensitive to, or when you are eating unhealthy, processed foods, or consuming alcohol."
It can also be used externally to brush and whiten your teeth, as part of a bath salt potion or as a natural face mask.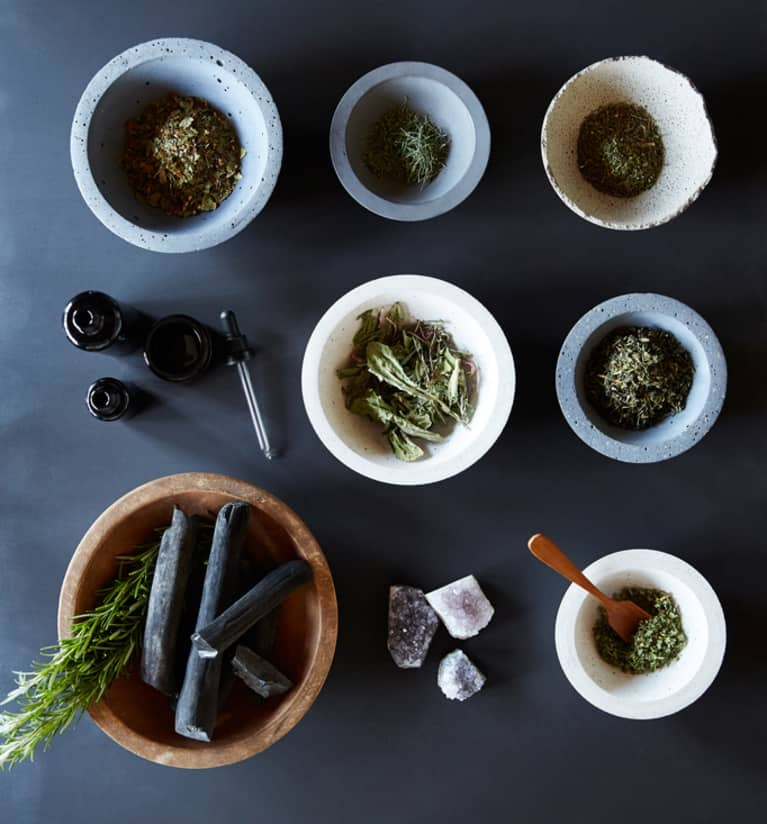 What you should watch out for with charcoal
Charcoal can interfere with nutrient absorption and tax your system.
"Although activated charcoal can be a useful detoxifying agent," Lipman says, "it's important to use it only when needed as its powerful binding abilities can lead to vitamin and nutrient deficiencies if used long term. Do not take charcoal with other supplements or medications because it can block the absorption of those substances."
Dr. Amy Shah agrees, "Activated charcoal is used often as medicine for poisoning and overdoses but it's not so useful in everyday wellness. The problem is that it will inactivate any of your medications including birth control pills and vitamins!"
"Once in a while if you want to detox your system it's probably safe; however, in the long term it could harm you more than help you."
The one key thing to watch out for
One key rule: Do not consume it within two hours of medication.
Ariane Resnick and Brittini Rae are the coauthors of The Thinking Girl's Guide to Drinking use it for hangover prevention. "This is the most common supplement used to pull toxins out of your system. Please DON'T take it before you drink, as hangover-preventing products containing it recommend on the label. Take one or two activated charcoal pills either while out and feeling tipsy or when you get home. Taking it earlier will tax your system because you still have to process all that booze."
Dr. Lipman says, "Ideally you take it with whatever you are looking to detox, so for example, if you are having an alcoholic drink, take it shortly after. Or if you eat something that makes your belly upset, take it asap."
He also suggests choosing the type you use wisely, "Be sure it's from coconut shells or other natural sources, and drink plenty of water when taking charcoal, as it can cause dehydration."
Eating & drinking charcoal
It's true that supplementing food with charcoal should be done so with caution, as Coco Bliss in Australia does with their Black Bowl, which includes acai and banana—they urge customers on the menu not to eat this particular bowl within two hours of taking any medication.
If taken occasionally in small quantities, it can add an exciting and unexpected visual element to dishes—especially in baked goods, where nutrient absorption may not be the highest priority. If you're looking to try it for yourself, start with these muffins.
½ cup brown rice flour
½ cup almond flour
½ cup buckwheat flour
1 to 2 teaspoons activated charcoal
2 teaspoons baking powder
½ teaspoon salt
3 large bananas (overripe is best), mashed
⅓ cup melted coconut oil
½ cup almond milk
¼ cup maple syrup
2 teaspoons vanilla extract
½ cup dark chocolate chips
Preparation
1. Heat oven to 350°F. Lightly grease a muffin tin with coconut oil or line with paper or reusable muffin cups.
2. Mix dry ingredients (flours, charcoal, baking powder, cinnamon, salt) in a medium bowl. In another bowl, mash bananas, then mix in coconut oil, almond milk, vanilla, and maple.
3. Gradually mix the dry ingredients into the banana mixture until everything is well-combined. Fold in chocolate chips.
4. Pour batter into the muffin tin (filling each cup about ¾ of the way). Bake for 30 minutes or until a toothpick or cake tester comes out clean.