13 Detox Juice Recipes To Drink Yourself Clean
Expert review by
Abby Cannon, J.D., R.D., CDN
Registered Dietitian
Abby K. Cannon, JD, RD is an attorney turned dietitian who lives a very low waste lifestyle. She graduated from the University of Pennsylvania with a degree in psychology and received her law degree from Brooklyn Law School cum laude. She graduated from Queens College and became a registered dietitian in 2016.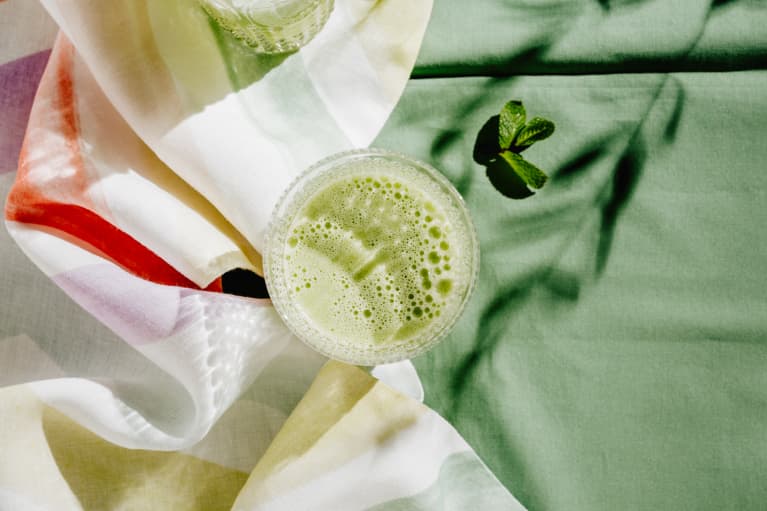 Last updated on October 3, 2019
If you're considering a detox diet, take a gander at these 13 juice recipes.
It's best to drink your juice first thing in the morning on an empty stomach, as the vitamins and minerals are more easily absorbed on an empty stomach. Then remember to eat something substantial about 30 minutes after your juice or whenever you're feeling hungry. The juice shouldn't be a substitute for breakfast!
If you can, drink your juice fresh. Contact with oxygen depletes the nutrients. If you need to store your juice, I would recommend a dark glass airtight container in the fridge.
These juice recipes all serve 2 and take around 10 minutes to prepare. Simply place all ingredients into your juicer and serve chilled.
Tropical Mint
2 stalks celery
½ cucumber
2 cups spinach
3 cups mint leaves
1 cup pineapple
½ lemon
2 stalks celery
½ cucumber
1.5cm ginger
½ cup parsley
½ lemon
1 green apple
2 cups spinach
1.5cm fresh ginger
3 beets
3 carrots
3 stalks celery
2 stalks kale
1 cup spinach
1 pear
½ lime
3 stalks celery
½ cucumber
2cm fresh turmeric
4 carrots
1cm fresh ginger
1 orange
½ lemon
3 stalks celery
1 cucumber
1 cup parsley
1 cup spinach
2 green apples
Super Detox:
2cm fresh turmeric
¾ cucumber
½ lime
1 green apple
2 beets
1 cup spinach
1 cup pineapple
½ lemon
2 carrots
2 stalks celery
1cm ginger
2 stalks celery
1/2 cucumber
1/2 lime
1 cup cilantro
1 cup kale
1 green apple
4 carrots
1cm fresh ginger
1 green apple
½ lemon
Green Treat:
2 stalks celery
½ cucumber
1 kiwi fruit
½ lemon
½ cup parsley
½ cup sprouts
1 beet
2 carrots
3 stalks celery
½ lemon
1cm ginger
1 green apple
½ cucumber
2 stalks celery
1 cup cos lettuce
1 cup broccoli
1 green apple
½ lime