I Tested 6 Natural Deodorants So You Don't Have To
mbg Contributor
By Allie White
mbg Contributor
Allie White is a freelance writer and editor who covers news, lifestyle, health, beauty, and entertainment.
Our editors have independently chosen the products listed on this page. If you purchase something mentioned in this article, we may
earn a small commission
.
Ever since puberty, I've been hyper-aware of deodorant, perhaps to a fault. I'm mindful of how I smell at all times, and often find myself doing the old pretend-to-stretch-but-really-sniff to keep tabs on what's going on in my underarm area.
So when I decided to embrace green beauty and skincare, rid my routine of toxins and just generally take better care of my body, I knew deodorant was the place to start.
Natural deodorant can be fear-inducing; we've all heard horror stories about the person who made the switch and left a trail of body odor in her wake. But in the name of research, dear readers, I test-drove six different natural deodorants — all widely available in stores and online — a new one each week, in a variety of scenarios (overheated bar, spin class, power walking while running late, with a fever, etc.), so you wouldn't have to.
After a month and half, three sticks, one spray bottle, one cream and one salt crystal, here are six that worked for me.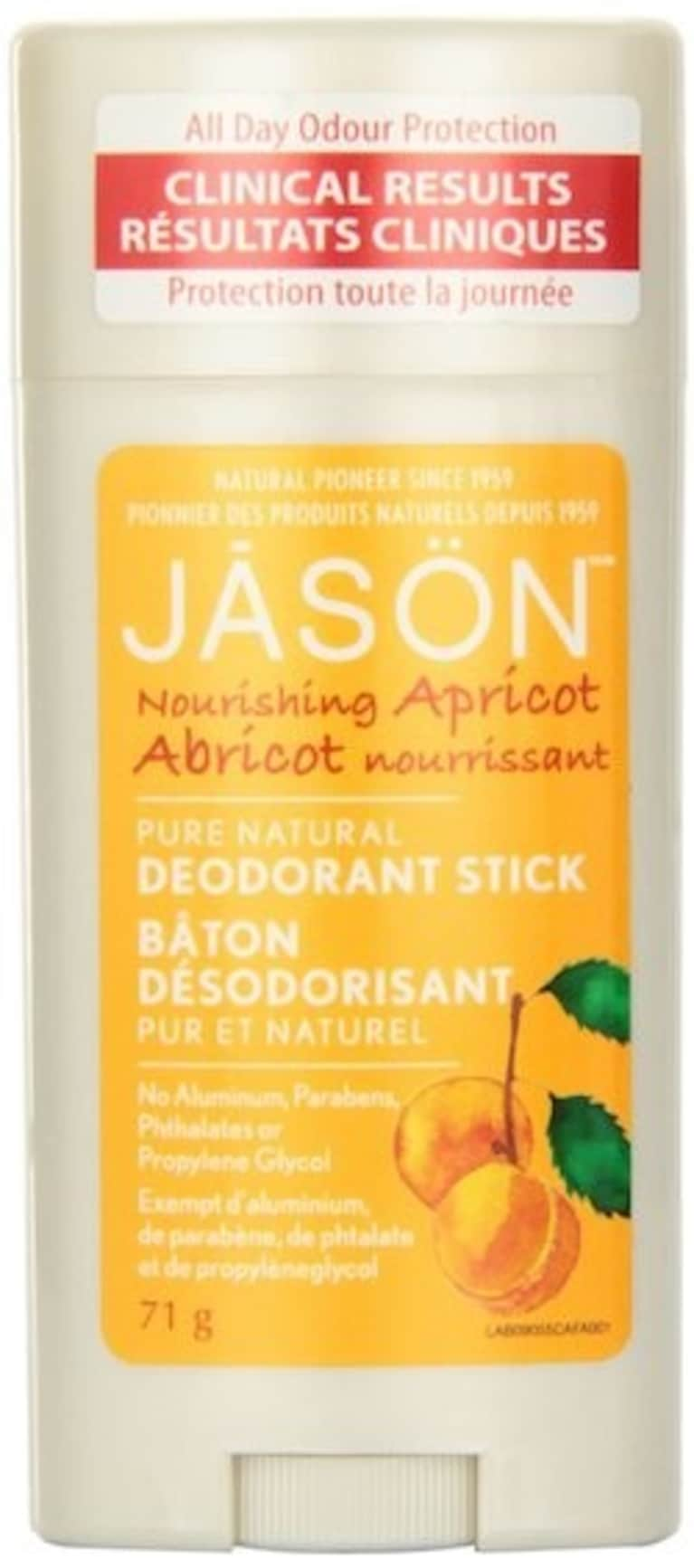 If you're not quite ready to give up your scented stick, try ... JĀSÖN Nourishing Apricot Deodorant Stick
This was the only one of the bunch that was "scented" in the traditional sense (which also means it lists "fragrance" as an ingredient), so if you're not quite ready to make the leap from powder fresh to ... nothing, this is for you. Coincidentally, it's the first one I tested and it definitely helped ease me into the world of natural deodorant.
While it was insanely moisturizing despite the presence of oft-irritating baking soda (seriously, my armpits have never been softer than during the week I used the Jason stick), I found that I needed to reapply for optimal odor-fighting performance and so I didn't finish the day smelling like a sweaty apricot (a retroactive apology to the woman on the bike next to me during a spin class this week).
Final verdict: A great first step into the world of natural deodorants.
EWG Skin Deep score: 5 - moderate hazard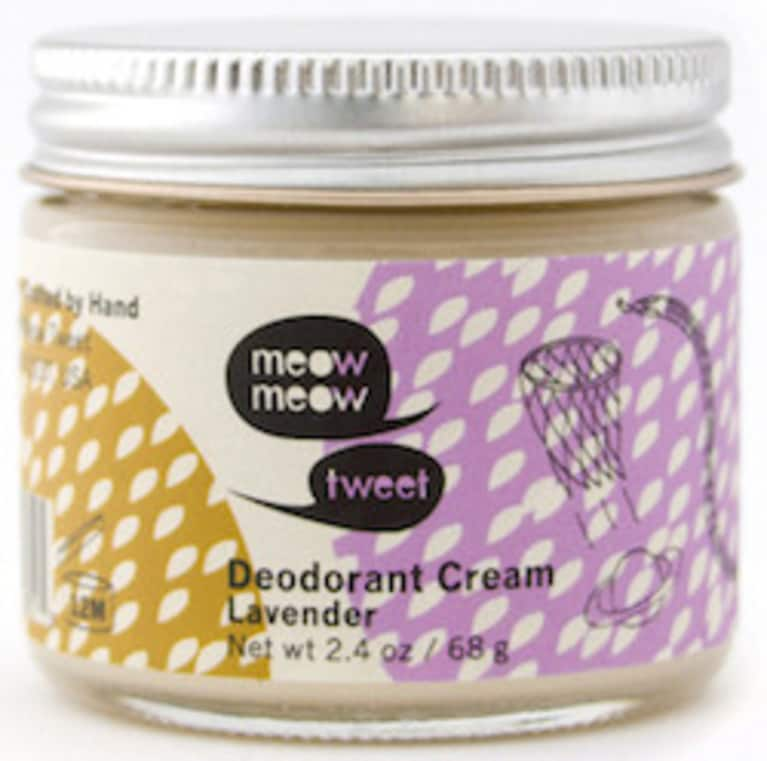 If you're up for some hands-on application, try ... Meow Meow Tweet Lavender Deodorant Cream
Best name, hands down. While this one definitely required a learning curve — dipping your fingers into the pot, applying a pea-sized amount of cream to each armpit, rubbing in, flapping arms to ensure dryness — I was thrilled with its effectiveness. I also recognized and could pronounce every single ingredient on the label, something I always take as a sign of a truly natural product.
Anyone with sensitive skin, take note: this formula contains baking soda, which irritates some skin types. The only discomfort I experienced was when I applied the cream immediately after shaving my armpits, but that's on me for not reading the "how to" section on the jar.
Final verdict: A tactile, natural, delicious-smelling foray into deodorant cream.
EWG Skin Deep score: n/a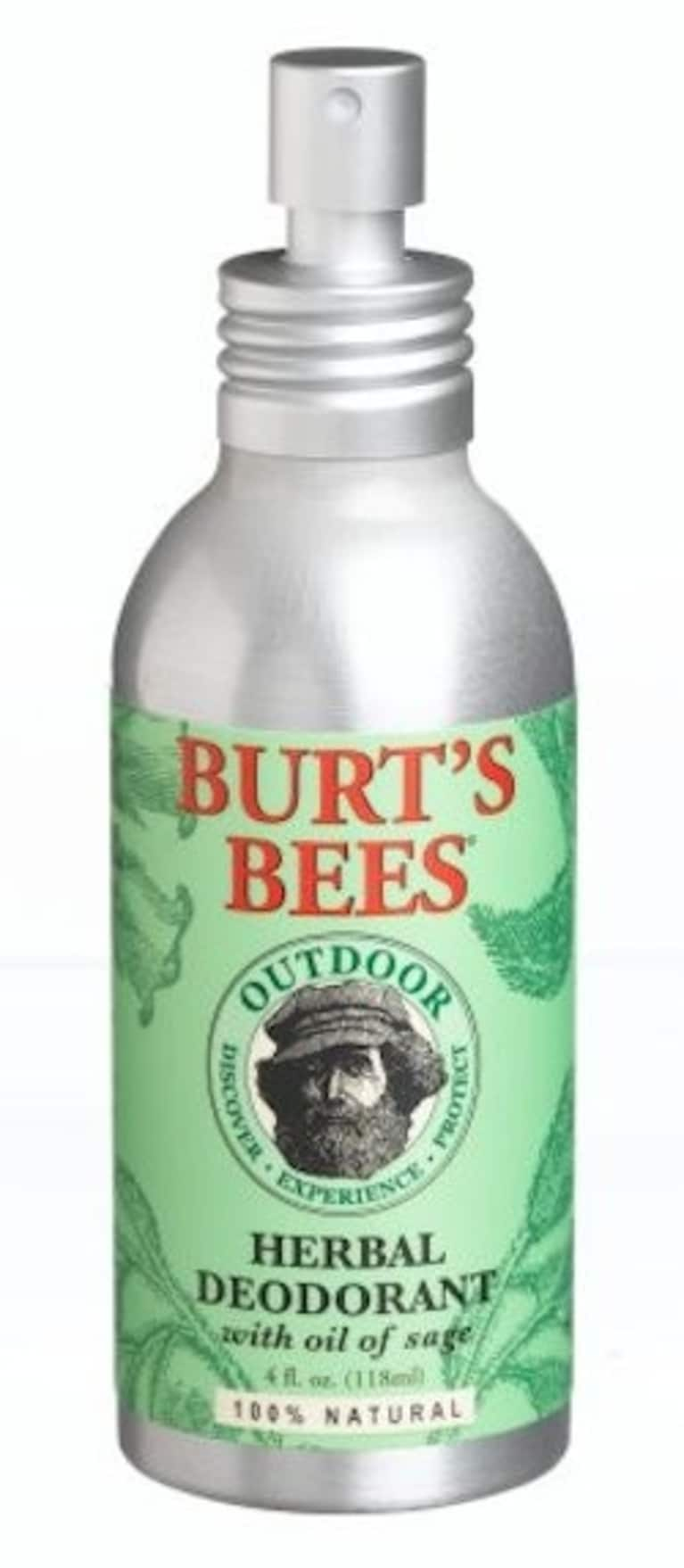 If you like the idea of a spray-on deodorant, try ... Burt's Bees Herbal Deodorant
Believe it or not, this one was the strangest to apply. Unlike the sticks, I convinced myself I needed to be completely topless during application for this to (1) hit its target, (2) dry and (3) not ruin my clothes. This added an extra step to my morning routine, but one that was definitely worth it because I then spent my week smelling like the delicious sage and lavender essential oils in this formula.
If you've always harbored secret lumberjack fantasies, or just generally like the smell of nature and the woods, this powerful spray is your best bet. Added bonus? It's the perfect unisex scent.
Final verdict: A tiny, sage-infused shower for your armpits (that's a good thing).
EWG Skin Deep score: 1 - clean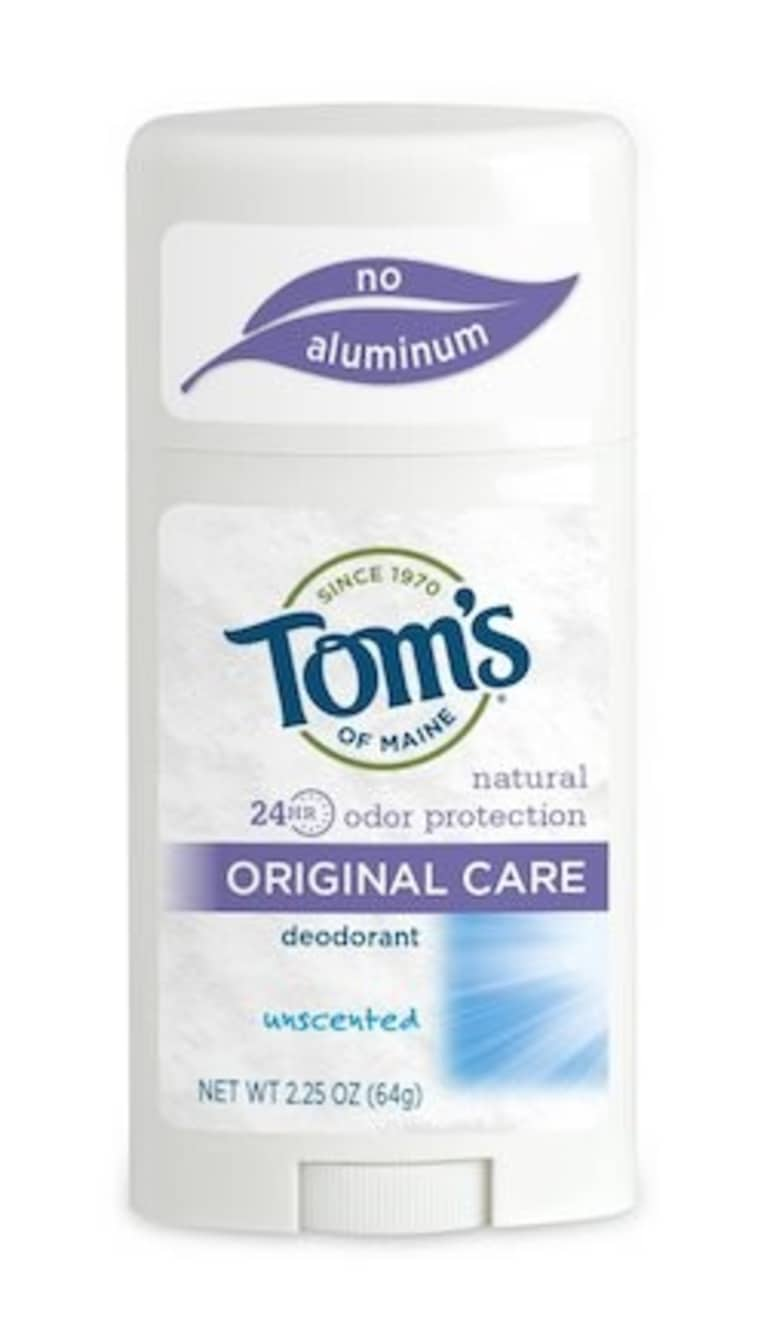 If you want something that's no-frills but insanely effective, try ... Tom's Original Care Deodorant
The OG of natural personal care brands, this Tom's stick didn't disappoint. (It even stood up to my boyfriend's workouts — another win for unisex products!) Truly unscented, easily applied and aluminum-free, this one had the most staying power out of all the sticks I tried (a full day without the need to reapply). And even though one of its main ingredients is Propylene glycol, which has been shown cause skin irritation and potential organ toxicity, their version is vegetable-derived which means it's cleaner and more sustainable.
Final verdict: A deodorant that will make you forget you're wearing deodorant.
EWG Skin Deep score: 1 - clean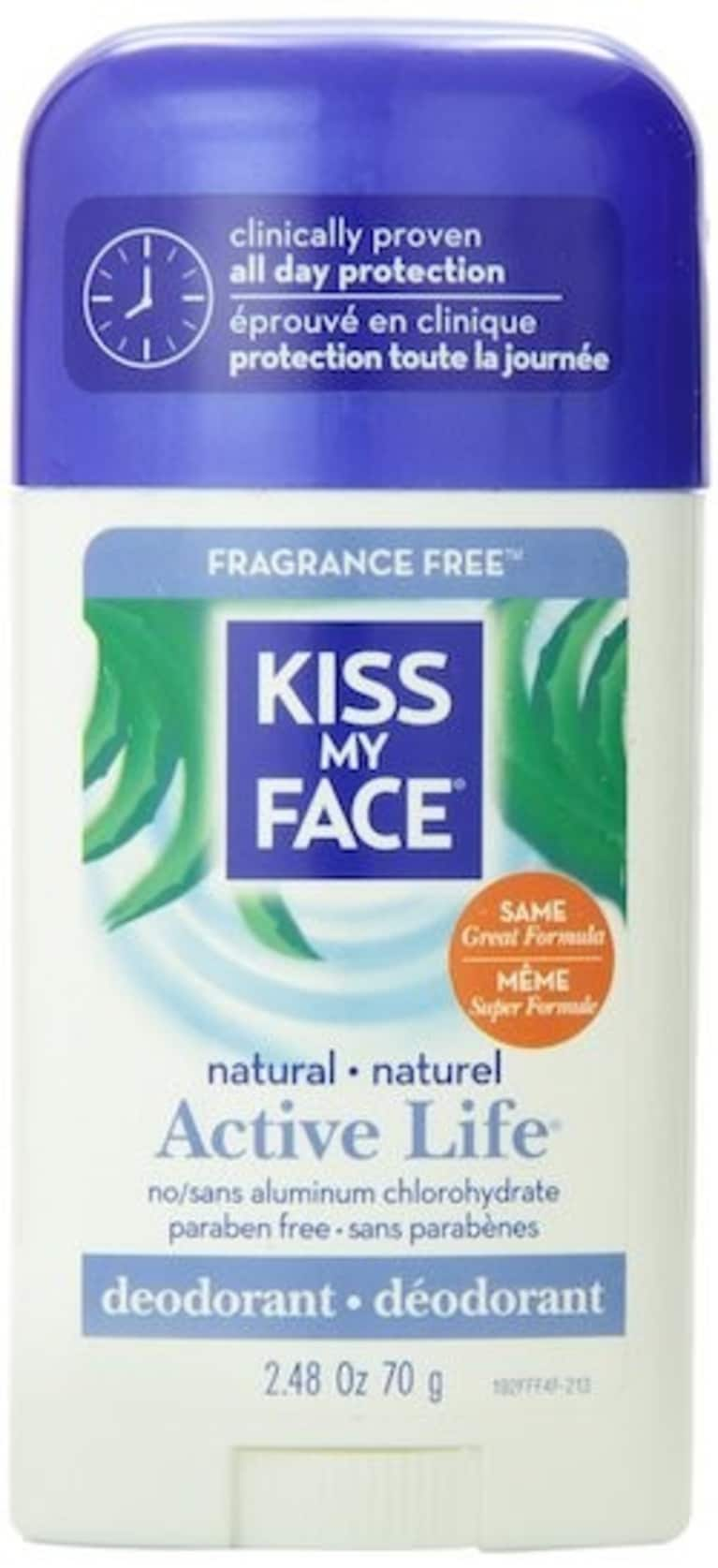 If you never want to deal with deodorant residue on your clothes again, try ... Kiss My Face Active Life Stick, Fragrance Free
As someone who always has to do a dance to get into dark clothes after applying deodorant to ensure there's no residue transfer, this stick was a revelation. Seriously, there was zero transfer, even when I rubbed a black shirt directly onto my armpit just to see what would happen (spoiler: nothing happens, this stuff stays put). Gluten-, paraben-, phthalates- and animal testing-free, Kiss My Face's stick also stood up to a vigorous yoga class and my subsequent run to catch the subway.
Final verdict: A perfect deodorant for the clumsy.
EWG Skin Deep score: 2 - clean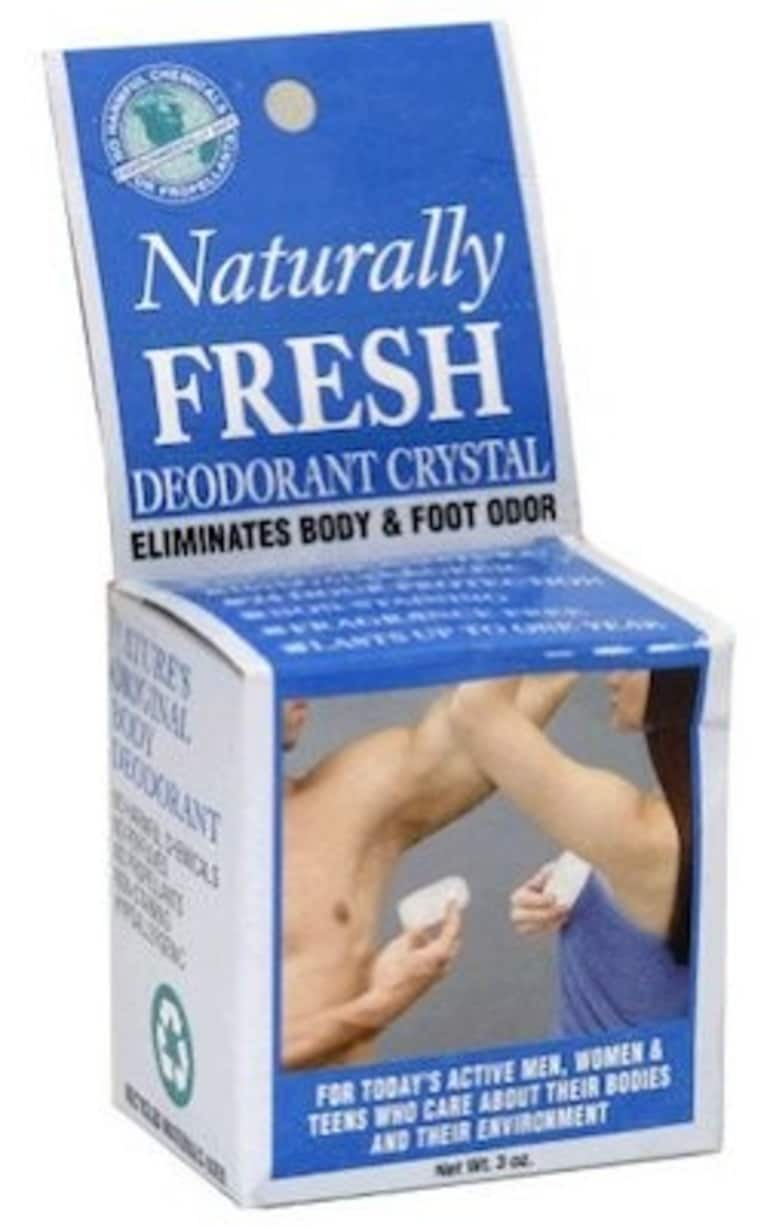 If you're ready to silence your inner skeptic, try ... Naturally Fresh Deodorant Crystal
This was my favorite to apply, probably because it was such a novelty to use. (Full disclosure: I'd never used a crystal deodorant before and was initially turned off by the idea of wetting my underarms and then rubbing what I equated to a rock on my skin first thing in the morning.) I was pleasantly surprised by this product, and was total crystal skeptic before the test. Not only is this thing huge (it could easily last an entire year, making it super-economical), it's 100% pure. It was designed specifically for people with sensitive skin to avoid irritation to common natural deodorant ingredients (baking soda, alcohol, fragrance, etc.). Best of all, it works.
Final verdict: An ideal alternative to sticks if you're ready to take your natural deodorant game to the next level.
EWG Skin Deep score: 0 - clean
Graphic by MindBodyGreen creative, product photos courtesy of brands