Study Finds Even More Proof That Yoga Can Help Decrease Anxiety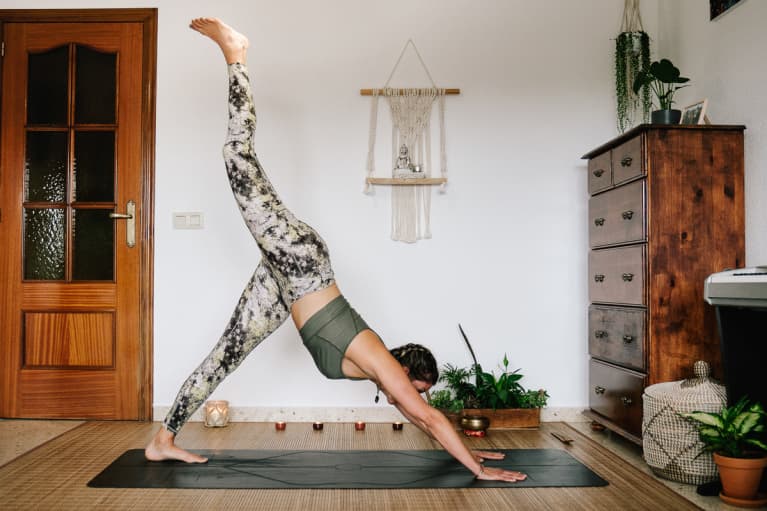 August 12, 2020 — 15:01 PM
Time and time again, different types of yoga have been proved to help relax not only the body but also the mind. One study shows Iyengar yoga may be effective at managing depressive symptoms, and another study figured out why. Because extra assurance can't hurt, a new study published in JAMA Psychiatry confirms another link between yoga and anxiety.
The study, conducted by researchers from New York University (NYU) School of Medicine, found Kundalini yoga was effective at improving symptoms of generalized anxiety disorder.
What did the research show?
Researchers studied 226 men and women with generalized anxiety disorder and split them into three groups:
Cognitive behavioral therapy (CBT). This group received psychoeducation, cognitive interventions to identify and adapt negative worries and thoughts, and muscle relaxation techniques.
Kundalini yoga. This group was taught postures, breathing techniques, relaxation exercises, yoga theory, as well as meditation and mindfulness practices.
Stress-management education. This group attended lectures about the effects of stress and the potential benefits of certain lifestyle habits, like reducing alcohol, exercising, and eating a nutrient-rich diet.
After three months of following the given treatment plans, researchers found both CBT and yoga to be more effective at managing anxiety symptoms than stress-management education. From the yoga group, 54% had improved symptoms compared to only 33% in the stress-management group. CBT was the most effective, with a 71% improvement.
So, can yoga treat anxiety disorder?
While the short-term effects of yoga were promising, the long-term effects may be less so. In a six-month follow-up, researchers still saw improvements in the CBT group but not in the yoga group.
"This study suggests that at least short-term there is significant value for people with generalized anxiety disorder to give yoga a try," lead study author Naomi M. Simon, M.D., says in a news release. "Yoga is well-tolerated, easily accessible, and has a number of health benefits."
In order to have more lasting effects, the practice may need to be combined with other forms of treatment, like medicine or therapy. Finding added and accessible treatment options, like yoga, can help people overcome barriers to care, Simon adds.