Women In Their 50s Say This Collagen Powder Is A Winner For Healthy Aging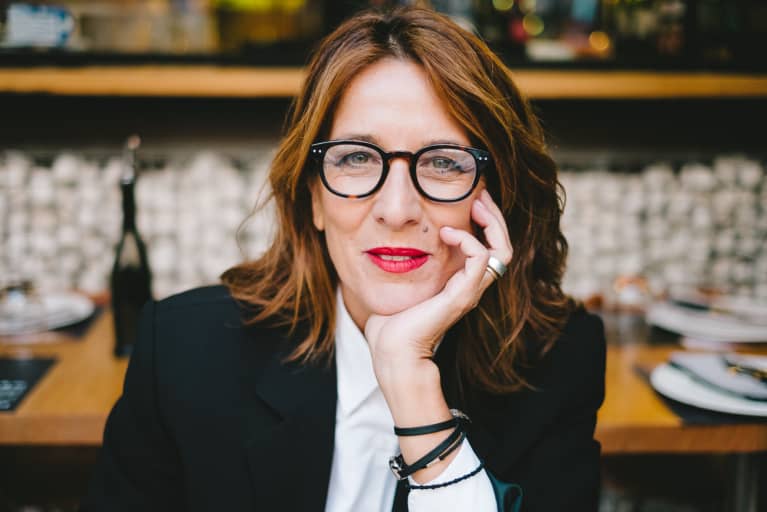 While constantly switching up your skin care lineup may not be the best idea, some shifts are encouraged every once in a while. For example, many experts recommend changing your skin care with the seasons, as your hormones actually change throughout the year. Of course, your hormones shift as you age, too, which can result in signs such as fine lines, sunspots, loss of volume, and loss of moisture.
Now, aging is a natural and beautiful thing that should be embraced, not rejected. That being said, supporting your skin (and entire body, for that matter) throughout this time is important, which may call for some new skin care practices (here's a list of some ingredients to look for in healthy aging products). At the top of your list, you'll want an effective collagen supplement—and women over 50 have particularly been loving mindbodygreen's beauty & gut collagen+.
Why women in their 50s swear by this collagen powder. 
As you age, your natural collagen levels begin to diminish, but studies show that collagen supplementation helps promote your body's natural production of collagen, thus keeping your skin firm and taut for longer.* And mbg's beauty & gut collagen+ formula stands out among the rest: In addition to 17.7 grams of hydrolyzed collagen peptides, it contains vitamins C and E, free-radical fighters that are a critical part of collagen synthesis in the body.*
After trying out other collagen supplements for five years without seeing noticeable benefits, user Sharon B. decided to give mbg's collagen a try: "After using one bag, I can tell a difference in my skin, hair, and nails,"* she says in a review. "I liked it so much I decided to subscribe, which I never do. I'm 59 years old and highly recommend this collagen."
However, when looking for a collagen powder that's worth your money, you should keep an eye out for something that addresses the aging process from every angle, not just for skin health. That's why mbg's collagen powder includes a blend of skin, hair, joint, and gut-focused ingredients—like L-glutamine, biotin, and hyaluronic acid.* High-quality, thoughtfully formulated supplements can be expensive, and you deserve to get a bang for your buck, so mbg made sure to address healthy aging from multiple angles.*
The formula also utilizes the natural antioxidant power of plants by blending together turmeric and sulforaphane glucosinolate (SGS), which is a phytochemical found in cruciferous vegetables like broccoli. Because turmeric and SGS are high in anti-inflammatory properties, they support detoxification, combat oxidative stress, help protect the skin from photoaging, and support a healthy gut.*
Not to mention, the powder comes in both an unflavored and rich chocolate variety (thanks to premium organic cocoa), making it easy to incorporate into your daily routine. "I mix this into brownies, fudge, [and] coffee. My hair and skin are in great shape. Looking at my 50s as the glorious years instead of the golden years,"* says Katherine B., another mbg collagen powder fan.
We agree—the 50s are glorious, especially if you're taking care of your body and focusing on healthy aging from all angles.
We know supplements are an investment, which is why it's important to select high-quality products that give you more bang for your buck. It's important to support your body's natural aging process, and mbg's beauty & gut collagen+ is a great way to do just that.* If you want to learn even more about how collagen supplementation works, you can check out our full guide here.