This Is Why You Can't Fully Digest Corn, According To A Doctor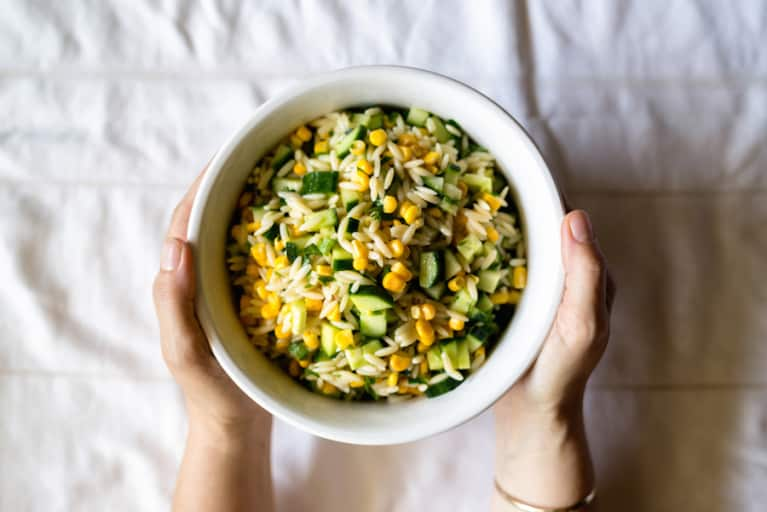 Certain foods can have less than...desirable effects on digestion. That doesn't necessarily mean they're unhealthy, though. Beans and cruciferous vegetables, for example, may lead to gas and bloating—but they're still gut-friendly sources of fiber. Then, of course, there's corn, which almost always shows up whole and undigested in poop. So, what's the deal? And is it cause for concern?
This common question made its way to Karan Rangarajan, MBBS, BSc, a member of the Royal College of Surgeons (MRCS) in London, and a well-known doctor on TikTok. Here's what he had to say about corn and its digestible properties.
Why can't we fully digest corn?
No matter how vigorously you chew corn, it shows up virtually unchanged in poop, Rangarajan says in his TikTok video. "The inside of a corn kernel is almost purely starch and is easily digested," he says. While the outer layer (aka husk or hull) is made up of cellulose.
"Cellulose is like a rubbery substance humans can't break down, because we don't have the enzymes for it," he explains. In other words, cellulose is an insoluble plant fiber that passes through the body and comes out unscathed.
Other foods, like whole grains, nuts, kale, and beans, also contain insoluble fiber and may show up undigested in poop—the bright yellow color of corn kernels simply makes them more noticeable.
So, is corn bad for digestion? 
Definitely not. "Insoluble fiber stays in the gastrointestinal (GI) tract, increases stool bulk, and helps to push waste through your system," women's health dietitian Valerie Agyeman, R.D., previously told mbg. Not only does it support regularity, but it also supports a healthy gut microbiome.
So no, corn is not bad for you, and its place in your poop shouldn't be concerning. In fact, those whole grain corn kernels actually contributed to healthy digestion.
Summary
The inside of a corn kernel is made of digestible starch. The outer layer (cellulose) is an indigestible, insoluble fiber, which is why it comes out the other end intact. These insoluble fibers are important for digestion and not a cause for concern.
Want to turn your passion for wellbeing into a fulfilling career? Become a Certified Health Coach! Learn more here.