Which Bang Suits You Best? 9 Types Of Fringe For Every Length, Texture & Face Shape

Beauty & Health Editor
By Jamie Schneider
Beauty & Health Editor
Jamie Schneider is the Beauty Editor at mindbodygreen. She has a B.A. in Organizational Studies and English from the University of Michigan, and her work has appeared in Coveteur, The Chill Times, and Wyld Skincare.
October 30, 2020
We carefully vet all products and services featured on mindbodygreen using our
commerce guidelines.
Our selections are never influenced by the commissions earned from our links.
Maybe it's crossed your mind once or twice: Should I get bangs? It's associated with a rather rash decision—a post-breakup cut or haphazard chop with kitchen scissors when you were 5, perhaps. But deciding to just get bangs isn't as easy as plopping yourself in the salon chair and hoping for the best (or, if you know your way around a DIY trim, taking some shears to your own strands).
In fact, there are many types of bangs to sort through before making the final call. So many, actually, that the sheer number may deter you from a shorn style altogether (a very real concept I've now coined "fringe fear").
Let this soothe your nerves: According to Nick Stenson, celebrity hairstylist and artistic director of Matrix, each and every type of bang ultimately falls into one of three categories: blunt, symmetrical, or asymmetrical. Blunt is perhaps most self-explanatory—the ends taper off horizontally; symmetrical means the bangs are equally weighted based on a center part; and asymmetrical means they skew significantly toward one side.
Under that umbrella, there's no shortage of bang archetypes to play around with. Below, we've collected nine of the most common, and experts weigh in on how to style them best: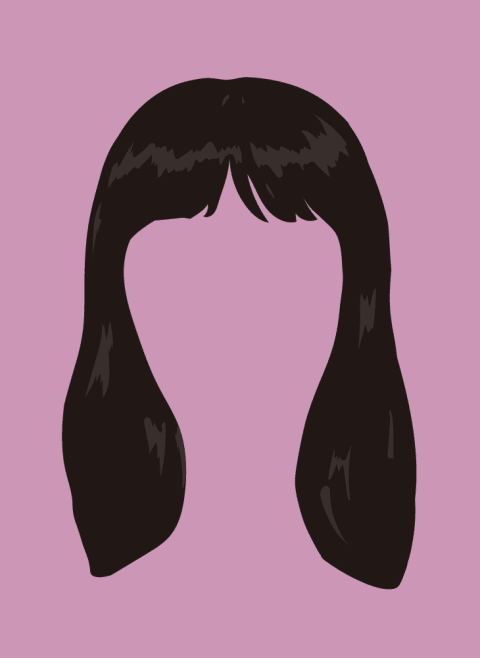 Also called "micro-bangs," these bangs stop super short, no longer than the center of the forehead. They're typically cut blunt, sometimes with choppy ends for some separation. They're a little bit harder to manage if your hair has some texture (read: To set the short hairs, product is your friend), but for those willing to put in the work, the maintenance is well worth it.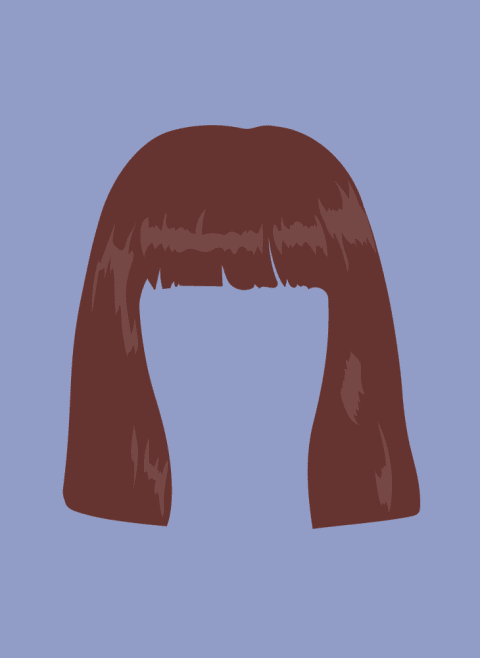 Ah, the traditional chop of childhood, where the bang spans the entire width of the forehead. Although, the blunt bang sees a major upgrade come adulthood: "These are bold and can vary in lengths from above the brow to right above the lash line," says celebrity hairstylist and Biolage brand ambassador Sunnie Brook.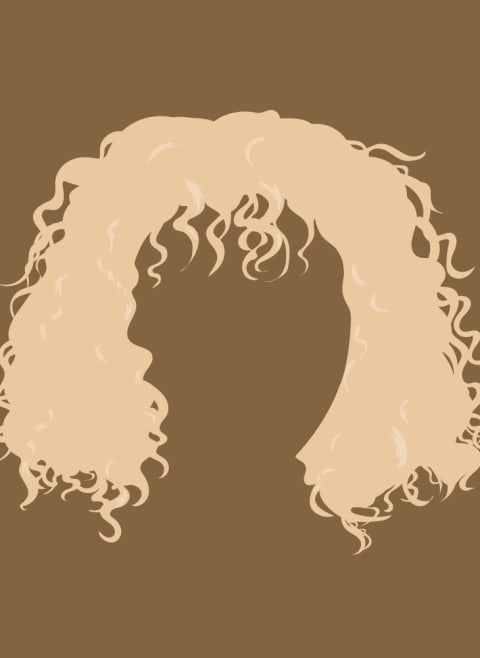 For what it's worth, you can achieve virtually any type of bang, no matter your hair texture. But curly bangs do deserve their own moment, as they require a slightly different cut. Curly bangs usually vary in length, ranging from a few shorter springs below your brows to a one-length trim. No matter which style you go for, the pros typically snip them a bit longer to account for shrinkage.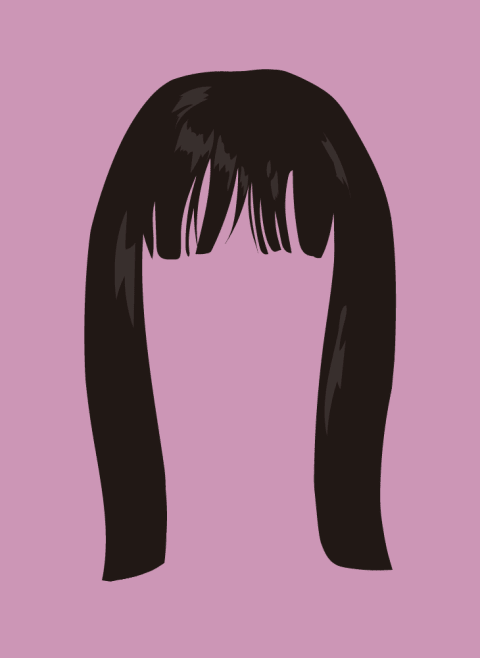 Also called "wispy bangs," "choppy bangs," or "Birkin bangs" (courtesy of the enviously effortless Jane Birkin), these are cut similarly to blunt bangs, but the stylist will point-cut vertically into the ends to achieve that feathery fringe. That's why they're perfect for "those wanting a statement, but with softness," Brook suggests. These bangs typically extend a bit longer than the average blunt fringe, usually ending at the eyelashes.
The '70s-inspired fringe is making a major comeback. These bangs start short at the center of the eyebrows, growing longer toward the edges of the face, just like a set of drapes. "They graze the eyebrows, frame the forehead, yet open up the face, accentuating the eyes and cheekbones," says hairstylist Marcus Francis, an ambassador for hair-care brand Better Natured. The longer bits blend in quite well with the sides of your hair, which, as Brook notes, results in a more forgiving grow-out phase.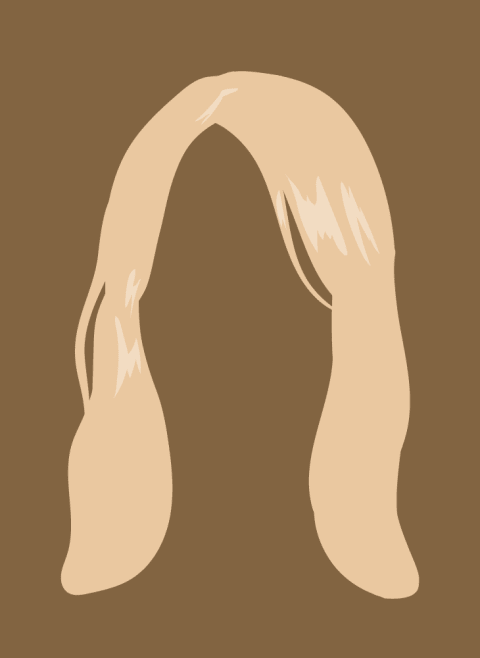 "For the uncommitted testing the waters of Bang Land," Brook quips. "Short enough to get the vibe but long enough to still easily tuck away and hide." We repeat: perfect for those itching for some sort of bang without going for a full-on chop. The shortest layers tend to sit below the eyes, then make their way around the hollows of the cheekbones, Brook explains.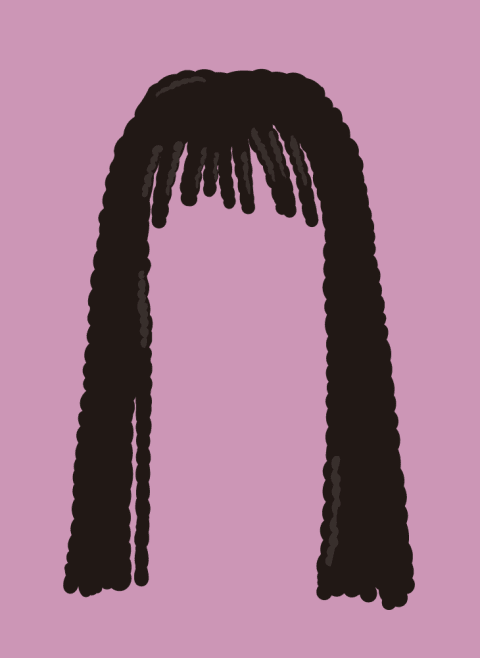 Let your braids frame the face by making the outward pieces a bit longer (say, to the pupils), then snipping them shorter as you move to the center of your forehead (with the shortest braids reaching the arch of the eyebrows). If you don't feel like cutting your braids at all, you can always just tuck a few long strands into loops—all the fun; none of the scary permanence.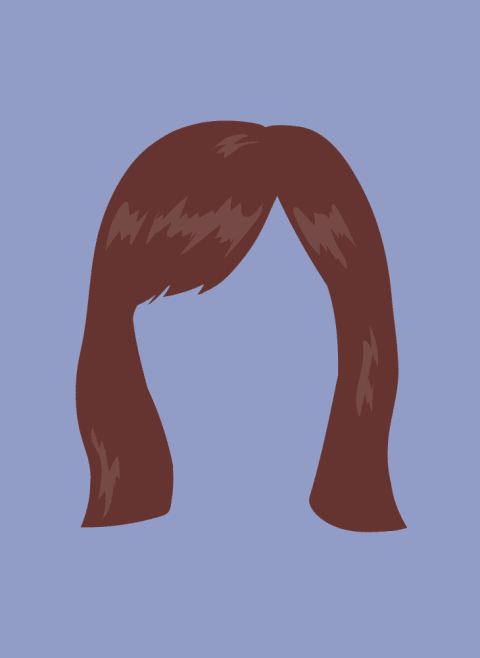 Contrary to the angsty side bangs you may have sported as a teen, these don't cover your entire eye like an eyepatch—rather, the bang starts at the arch of one brow and sweeps across the forehead in a single direction, says Francis. And according to Brook, "[These] can give the illusion of lift and volume around the face, giving it a more open feeling."
The only caveat: These bangs are asymmetrical, so you have to choose which side you want to part your hair and stick to it—hence, side bangs. If you're constantly flipping your part (to create volume or for general hair health reasons), you might want to second-guess the side-swept style.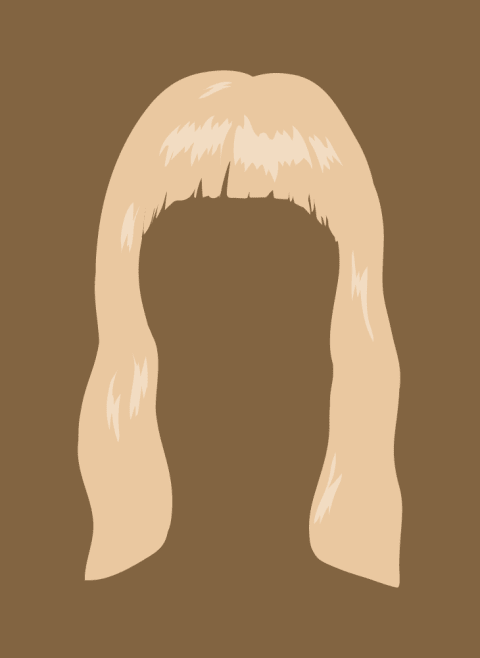 OK, granted, these are pretty similar to blunt bangs. But rather than extending across the forehead horizontally, arched bangs lay in a slightly—you guessed it—arched shape, following the curves of the face.
Which bangs complement each face shape.
As with determining the right haircut for your face shape, the general rule is this: Shapes with sharp angles fare best with softer, wispier bangs, and shapes with rounder features should add some face-framing definition. The guidance isn't so set in stone—you can of course get whatever chop you please—but if you're wondering which bang archetype fits yours best, here's what the stylists say:
For round faces: Adding some shape is key here. Both Brook and Francis agree that curtain, side-swept, and long styles work well, as they frame the face and offer some definition. Some may say blunt bangs emphasize the width of a round face, but again, it's all about preference—you just might not want to go for arched, as the curve can accentuate the roundness.
For square-shaped faces: Filled with sharp angles, square-shaped faces are most compatible with wispier styles. Think curtain, long, or curly bangs to add in some softness. You just might not want to go blunt or textured, anything that spans the entire length of the forehead and has angles. "Long airy layers and side-swept bangs work nicely," Michelle O'Connor, texture specialist and artistic director at Matrix, once told us.
For oval-shaped faces: As with hairstyles, oval-shaped faces can pull off nearly any type of bang. Lucky you!
For heart-shaped faces: According to Stenson, heart-shaped faces are super compatible with asymmetrical, side-swept styles. Francis would also recommend textured, curtain, and long bangs to soften out an angular chin.
For diamond-shaped faces: Just as how a deep side part can soften up angular diamond features, Francis notes side-swept bangs can complement those sharp angles (it's a similar venture to square-shaped faces). Curtain bangs can also hide a narrower hairline, and baby bangs can accentuate those naturally high cheekbones.
For rectangular-shaped faces: Like the other angular face shapes, rectangular-shaped faces fare well with soft, feathery bangs—think long, curtain, curly, or side-swept. Although, a rectangular face also works well with blunt bangs, says Stenson, as the horizontal cut shortens the face a bit.
The takeaway. 
Again, these are just the most common types of bangs—there are plenty of others to play around with, so find whatever style that works for you! They'll also look a bit different on everyone—depending on your hair texture and curl pattern—so be sure to speak with a stylist before going full-fringe. And there you have it: Fringe fear, begone.

Jamie Schneider
Beauty & Health Editor
Jamie Schneider is the Beauty Editor at mindbodygreen. She has a B.A. in Organizational Studies and English from the University of Michigan, and her work has appeared in Coveteur, The Chill Times, and more. In her role at mbg, she reports on everything from the top beauty industry trends, to the gut-skin connection and the microbiome, to the latest expert makeup hacks. She currently lives in Brooklyn, New York.